Should I Move to a Lower Cost of Living Area?
(This page may contain affiliate links and we may earn fees from qualifying purchases at no additional cost to you. See our Disclosure for more info.)
Quite simply, the cost of living (COL) is what you pay to cover the basics to live, such as housing, food, utilities, etc.
Since it's not your imagination and it really does cost more to live now than it did for previous generations, would it make sense for you to move to a lower cost of living area?
Even though COL has risen across the board, it still varies widely from city to city, both within the United States and abroad.
For example, within the United States, the Northeast region and West Coast are known for being particularly expensive, while the South and Midwest regions are noted for being more affordable.
Outside of the United States, Switzerland, and the Asian nations are home to some of the most expensive cities to live in, while countries like Mexico and the Philippines have cities with a lower COL.
Living in the United States? Here's a great cost of living calculator to see how your current city stacks up against others in the nation.
Living outside of the United States or considering becoming an expatriate? Try this calculator.
Relocating to Save Money?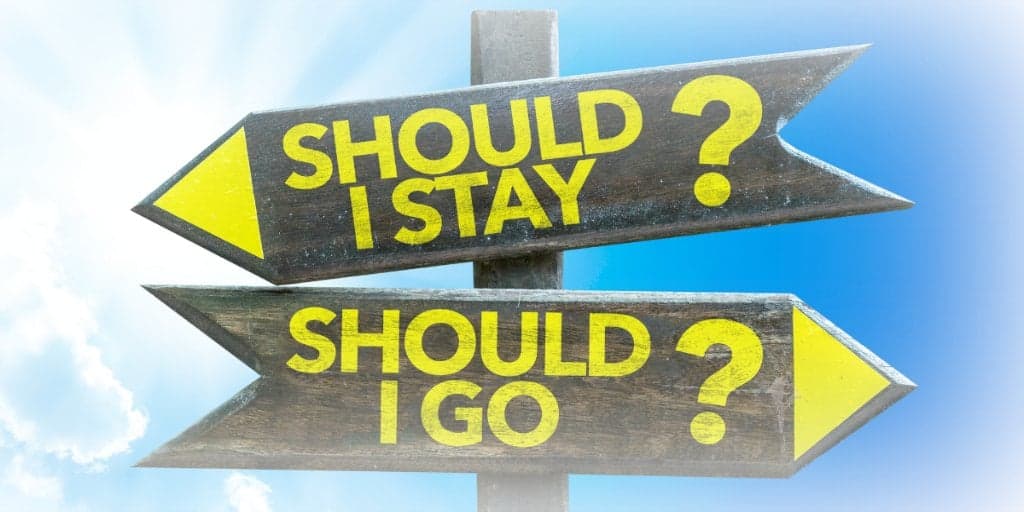 As you're working to get ahead financially, you may wonder if relocating to a lower cost of living area is right for you. Unfortunately, this decision is incredibly nuanced based on your situation, preferences, and needs.
Even if every COL calculator is telling you to move (and there are lots of them available), there are many things to consider before uprooting yourself/your family in the pursuit of cost savings.
This multifaceted decision requires considering both monetary and non-monetary factors.
Let's start with the obvious.
Monetary Factors to Consider
Your Earnings & Employment Prospects
When you move, what will happen to your income? You may find yourself earning less in your new locale. If this is the case, are your COL savings enough to offset the salary decrease to make moving worth your while?
Also, unless you're self-employed and can take your show on the road, you'll need to consider your employment prospects in the new area.
Does your potential new area have a lot of job openings in your field or are opportunities scant? Even if you relocate with a job already in place (always a smart move), how does the employment landscape bode for future possibilities?
Even a lower COL requires a reliable income stream to pay for it.
Taxes
Although taxes are sometimes factored into COL calculators, you'll want to obtain concrete information for your specific location.
Remember to consider all types of taxation—income, sales, property, etc. Some locations even collect local taxes on top of the state and federal taxes you may be accustomed to accounting for.
Does your financial picture improve or deteriorate when you factor in the new tax rates?
Moving Expenses
Moving isn't cheap—particularly if you have to sell a home and have a whole family involved.
Here are some questions to consider:
How much will it cost to sell your home?
How much will it cost for the closing costs on a new home or the typical first month/last month/security deposit trifecta to rent a place?
Will you need to rent a storage unit for your stuff while you find a home?
Will you need to stay in a hotel during that time?
Can you move your self or will you hire movers?
How much does it cost to rent a moving truck?
Will your new home have home owner's association (HOA) dues to cover?
The above is not an exhaustive list. The point is that no matter what your situation looks like, moving is still likely going to cost you at least a few thousand dollars (and perhaps significantly more).
You should compare your potential moving costs to your potential COL savings to see how long it will take for you to break even on the deal.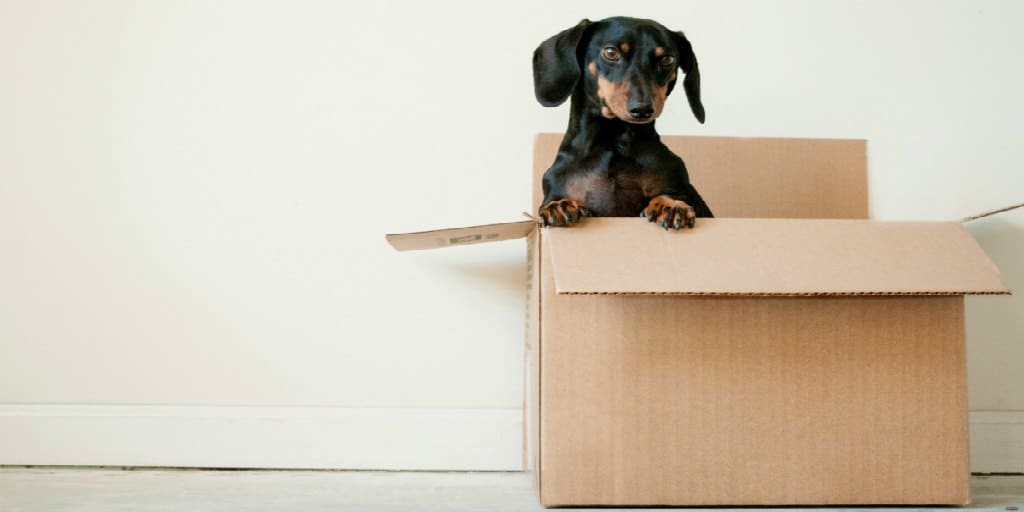 Transportation
It's important to consider how your transportation needs may change when you move. Are you currently relying on public transportation to get around, and is that an option in your potential new locale?
If it isn't, you'll need to factor in buying/insuring/fueling/maintaining a car or taking cab/Uber/Lyft rides into your budget. If you currently have a car, will you be driving more or less? This will impact the cost of car ownership.
Depending on what your new life will look like, you may be able to get rid of your car. If that's the case, what cost savings will you realize?
Healthcare
General healthcare is factored into many COL calculators. However, if you have specific medical conditions, you should ensure some providers specialize in the appropriate disciplines in your new area.
If there aren't, you could be faced with having to commute potentially great distances to get the care you need. If you're willing and able to do this, you'll need to factor these travel expenses into your budget.
Note: You'll also want to make sure your health insurance coverage is accepted in your new area. If it's not, can you get other coverage quickly and easily? How much will it cost to cover your routine expenses in cash if necessary? If you're moving abroad, health care considerations become even more complicated. You'll need to do your due diligence.
Non-monetary Factors to Consider
Your Attachment to Your Current Area
Think about why you're living in your current location.
Did you specifically choose it or did it just sort of happen?
If you picked your location, why did you make that choice? Are the reasons still valid?
If you just fell into your current locale, do you love it? If you're truly happy where you are, it can be very tough to put a price tag on that.
You'll want to be sure your new area offers the same things your current area does—at a significantly lower price—to justify moving.
Really weigh it out.
For example: If you love living where you are because you can walk everywhere and enjoy the exciting nightlife, chances are, you aren't going to be happy living in a small town in Nebraska where literally none of that is possible.
If you're not happy where you are and are going to move anyway, then it absolutely makes sense to try moving somewhere cheaper!
Climate
What climate do you really want to live in? What climate will you avoid at all costs?
If an area seems ideal except that it snows nine months out of the year and you really hate the cold, it probably isn't going to work out long term. Conversely, if you melt as soon as it hits 70 degrees outside, moving to a tropical clime is likely a mistake.
Note: Climate will absolutely impact your wallet, too. Most obviously, your heating/cooling bills will be affected. Will moving lower your utility costs?
Family Considerations
If you're on your own, making a significant life change like relocating is a lot simpler. However, if you have a family, there are many questions to think about. Here are a few:
If you're married or in a relationship, is your spouse or significant other on board with the idea of moving?

How will it impact their career?
Does it coincide with their dreams for the future? Being united in this decision is critical.

If you have children, particularly if they are already in school, moving will be hard on them. They will need to start over again at a new school and make new friends. Can they handle that?
If your children have special needs (educational or medical), will they be able to get the support that they require in the new location?
If your parents are living, are they elderly?

Do they rely on your support?
Will you be able to visit regularly?
Could they move with you?

Can you deal with missing family and friends? If you have an incredibly tight-knit circle, leaving will be very emotional.
Note: Family considerations can absolutely have financial ramifications. If you have family or friends currently providing childcare at low or no cost, you'll need to factor significantly increased childcare costs into your budget when you move. Also, if you decide to take additional people, such as parents, along with you, how does that impact the household budget? Could they assist financially?
Is Moving to a Lower Cost of Living Area Right for You?
This article cannot account for every possible consideration to be made, but it should drive home the point that the decision to move for a lower COL area is highly complex.
There are many great resources and calculators out there to guide your thought process. However, an online calculator (or a personal finance writer) is unable to say with certainty what decision is right for you.
You'll want to carefully consider the points discussed here as well as the details of your unique situation.
Moving Not Right for You?
If you conclude that moving is not the right answer for you, don't fret.
There are a number of ways to trim your living expenses while staying where you are. Here are just a few:
What other considerations would you suggest for someone thinking about relocating to a lower cost of living area?
What are some of your favorite money saving tips regardless of location?
Article written by Laura