Do You Need a Certified Financial Planner, CFP®?
(This page may contain affiliate links and we may earn fees from qualifying purchases at no additional cost to you. See our Disclosure for more info.)
The CFP® Board and its many members have done a great job promoting the benefits of working with a CFP® when seeking financial guidance…and for good reason.
The designation ensures that its bearer has completed a thorough education (7 courses typically require a year or more to complete), a rigorous and comprehensive exam (it has approximately a 60% pass rate), and at least 2 years of full-time industry experience.
A CFP® professional also has a fiduciary responsibility to their clients. This is a fancy word to mean that a fiduciary must put your interests ahead of their own.
While this may seem obvious and unnecessary to state, the 'standard of care' is lower for many other financial professionals.
All of the above is far more than most 'financial advisors can claim. In fact, the titles of Financial Advisor/Planner/Coach can be claimed by anyone, whether they have credentials or not.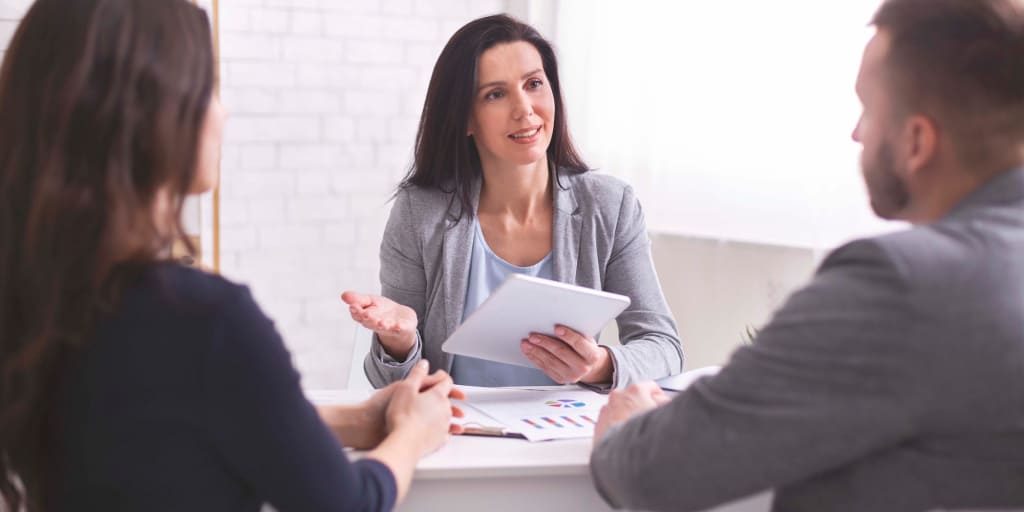 Are all the rest sketchy?
This doesn't mean financial professionals without the designation do not have valuable experience and credentials. There are bloggers, financial coaches, and many professionals with excellent expertise and guidance to offer.
This post will compare a DIY approach and the CFP® designation because it is considered the gold standard, but there are others out there if you would like to expand your search.
The DIY approach is supported by many books, magazines, podcasts, and other resources for those with time and inclination.
What about me?
But the question remains. Do YOU need to work with a CFP®?
One of the most common responses in personal finance is "that depends," and that response is relevant here too.
Because money touches every aspect of our lives, from early family experiences to considering what to leave for our heirs, no one answer suits everyone.
Guidelines
As a general rule, if you're young and near the beginning of your lifelong financial journey, the chances are that your monetary considerations are simple, and the most critical areas of focus for you are:
This isn't old news.
You have undoubtedly read about the need for an emergency fund, a reasonable budget, and the STRONG suggestion to live below your means.
Insurance is a less common and less sexy topic – but equally important. While these terms and recommendations may seem trite at this point, they're repeated for a reason. 
They remain the basis of a solid financial life.
It may be that you're not so young but that you've reached a point in your life where you're ready to pay attention to your financial well-being. The general rule above most likely applies to you as well.
For many people, this is something you can do on your own with some research. The benefit of an advisor for you might be accountability more than guidance.
Here are some articles to get you started.
A Personal Journey
This post is easy to write because I have lived it.
When I was a new college graduate starting my first real job, my financial education was limited to "maintain good credit," which is, of course, great advice (thanks Mom!) but is a bit incomplete.
At a benefits meeting with a few other new hires, my boss carefully outlined the great benefits he was so proud to provide us.
I secretly read a book behind the brochures because I had no clue what he was talking about and so had no frame of reference for the discussion.
I felt more than a little embarrassment and shame. Thankfully these feelings CAN be motivating.
A Wake-up call
So began a lifelong education in all matters of personal finance.
I read every book, magazine, and blog post I could get my hands on and developed a solid foundation for understanding many aspects of financial well-being.
I managed my own finances, but because I too wondered, "Do I need a CFP?" I periodically met with a CFP® to check in (sometimes called validating) to ensure I wasn't missing anything important.
I soon started coaching friends and family and became a Registered Investment Advisor (RIA) by studying for a few months, passing an exam (mostly about Securities law and almost nothing about advising others), and registering with FINRA in my home state.
It's important to note that unless there are other stated qualifications, this exam and registration is the extent of the preparation undertaken by most financial advisors.
As an RIA, I was technically able to advise others, but my study, experience, and preparation are what qualified me.
I was able to help a good number of people make some smart financial decisions and unwind some regrettable ones, which worked well for a while.
A 2nd Wake-up call
A few years back, I was asked by a CPA if I was interested in working with a couple that had approximately 2 million dollars of assets, including some employer stock and stock options.
They had income from a salaried position and self-employment income, and since this was not their first marriage, they had some complicated estate planning challenges.
I immediately knew that I lacked the skills and confidence to help them. It's common for complexity to increase as assets grow, and they had additional complexities as well.
I referred them to a CFP® who I knew would have the training needed to help.
My CFP® Journey
This inability to serve a potential client was the motivation I needed to begin a multi-year journey toward CFP® certification.
I realized I wanted to understand the universe of financial planning and 'know what I didn't know'.
This is essentially why I had consulted a CFP® myself because the complexity of our financial lives is such that it's easy to make mistakes if you're wholly unaware of potential "gotchas".
Due to these complexities, even CFP® professionals are not experts in all financial matters. There are a growing number of subspecialties within the field.
What they DO have is an excellent overview of our financial world and the ability to recognize when additional expertise is needed.
Back to School
The CFP® education component was much like obtaining a second Master's Degree.
It included 7 courses covering the main topics of financial planning:
Investments
Insurance
Taxes
Estate planning
Retirement planning
Personal conduct
Financial plan development
Following the coursework was another semester of exam preparation, which essentially amounted to reviewing and deepening the course material.
Then there was the exam itself. It's a 6-hour endurance test offered 3x per year and has approximately a 60% pass rate. It is no joke, and passing the exam remains one of my happiest moments.
There's also a requirement of a bachelor's degree (the field is not relevant), which I thankfully already possessed.
Experience
But the certification process doesn't end there. A significant experience requirement must be met to obtain the CFP® marks.
I won't go into the details of the two experience pathways because they are only relevant to applicants, but I must say that at least two years of full-time work with clients is required. And this work is usually performed under the supervision of current CFP®s.
Finally, there's a thorough background check (including credit history) and then ongoing continuing education requirements to maintain the certification.
Do I Need a CFP®?
Let's get back to your initial question. Do YOU need a CFP®?
Maybe not if your financial life is reasonably straightforward.
There's a lot of great information on this blog to inform and inspire, including this article to guide the 'construction' of your financial house. And the number of great books and podcasts on money continues to grow.
Still, if you don't have time to invest in self education or there are complexities or circumstances in your life that have you questioning whether guidance might be helpful, choosing support from among the qualified professionals in the CFP® community would serve you well.
Depending on your needs and the CFP®'s business model, you can obtain a holistic financial plan or advice on a particular topic of concern.
You may even find, as many do, that the fees you pay a CFP® professional will actually SAVE you money in the short and long term. That's money well spent!
You can search for one at CFP.net, NAPFA.org (fee only advisors), and the Garrett Planning Network (fee only with many offering hourly services).
Next: Financial Fears: 17 common money worries
Article written by guest contributor, Carol Christie, a longtime financial coach and a candidate for CFP® certification. She pursued FIRE before FIRE was an acronym and loves the like-minded souls that make up that community. Carol partners with individuals and couples on their path to financial freedom through her hourly coaching business Free to be Finance.