Don't Fall for that Work-From-Home Job Scam!
(This page may contain affiliate links and we may earn fees from qualifying purchases at no additional cost to you. See our Disclosure for more info.)
You've probably seen those signs by the edge of the road – Work-from-Home, Flexible Hours, $25/hour, Call Today!
Or maybe you've searched online and found a job "hiring today" and claiming you'll make up to $10,000 per month working from home on your own time!
But are these legitimate work-from-home jobs or scams?
A high-paying job working from home and setting your own hours sounds better than ever.
Especially when you consider the time you spend commuting, working overtime, sitting through boring meetings, and paying for childcare.
Being able to get the kids on the bus, catch up on laundry, and make dinner – all while working at home in your pajamas would be amazing!
But reality soon sets in, and you remember the old saying, if it sounds too good to be true, it probably is. Yet you're tempted to investigate and find out more about these jobs.
So, let's take a look at how to tell if it's a work-from-home job scam, and where you can find legitimate work-at-home positions.
Is it Work-From-Home or Work-At-Home?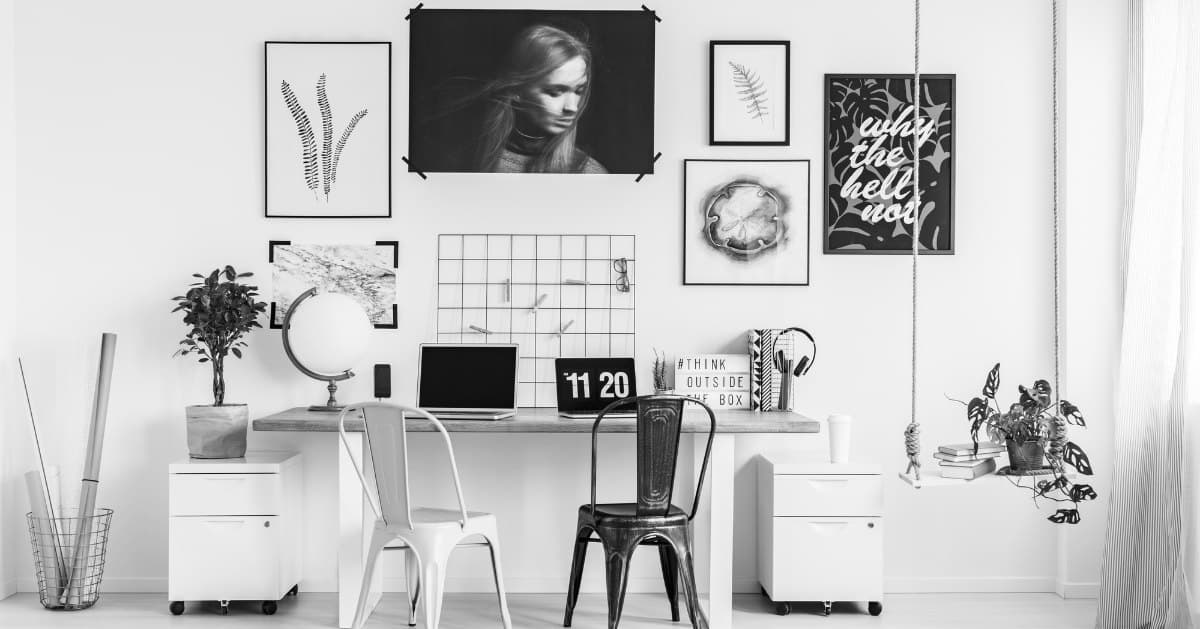 First, you'll want to get clear on where you'll be working.
Ads claiming you'll work from home, don't necessarily mean you'll work at home. FROM and AT can very different meanings in these ads.
While work-from-home opportunities aren't necessarily scams, you want to be sure you understand where you'll be performing the work from the start.
If you work from home, you won't go into an office every day, but you may be expected to drive different places and do work away from your home.
Grocery delivery services, secret shopping, or driving for an on-demand transportation company are examples of work-from-home jobs.
And if you work from home, you may still need daycare for your kids, depending on the job requirements. Those home-cooked meals you were planning might become take-out dinners.
If you are required to drive for these jobs, is there a mileage reimbursement?
These are essential points to consider when you look at work-from-home job postings.
Work-at-home jobs such as online tutoring, completing online surveys, selling photos or crafts online, and being a customer call service agent can all be done at home as long as you have phone and internet access.
Both? Selling makeup, skincare products, or designer bags is presented as a work-at-home opportunity, yet hosting or leading sales parties in other locations make it a work-from-home job sometimes too. These jobs might require you to purchase supplies upfront, which is another consideration.
Suggested Reading:
Avoid the Work-from or Work-at-Home Scams
Even though there are plenty of work-from-home and work-at-home opportunities advertised, many of these "jobs" are dangerous scams.
The goal of these companies is to separate you from your money – not help you get rich.
Avoid any ad that seems too good to be true, and think twice if you find one with any of the following.
Grammatical errors in job postings or emails
Odd-looking website or email addresses
Personal not business contact email addresses listed
Lack of a company social media presence
Ads suggesting high pay for little effort
Vague postings for companies you can't search online
Requesting the interview be conducted via email or instant messenger
Asking you to pay a fee to obtain the position
Requesting private information (bank account info, date of birth, or SSN) before you start work
Use of high-pressure tactics (must act today, only x jobs available, etc.)
Ads with the following keywords (while these don't necessarily mean a job is a scam be cautious):

Fast or quick money
Free jobs
Multi-level Marketing or MLM
Seminars
Investment Opportunity
Data Entry, Claims Processing, Medical Billing, or Envelope Stuffing
What is very concerning is some of these "jobs" are actually predators who recruit people into human trafficking. If your 'gut' says something isn't right, don't make contact about the position.
There are times where you do need to invest a small amount of money at the start of the job – but the amount of money matters. You shouldn't have to spend large amounts of money to get a job or before you start one.
If you're asked to spend any money – put on the brakes. Tell the potential employer you need to do some research and talk with your family or friends.
Don't fall for a high-pressure pitch or the scare that you won't get the job!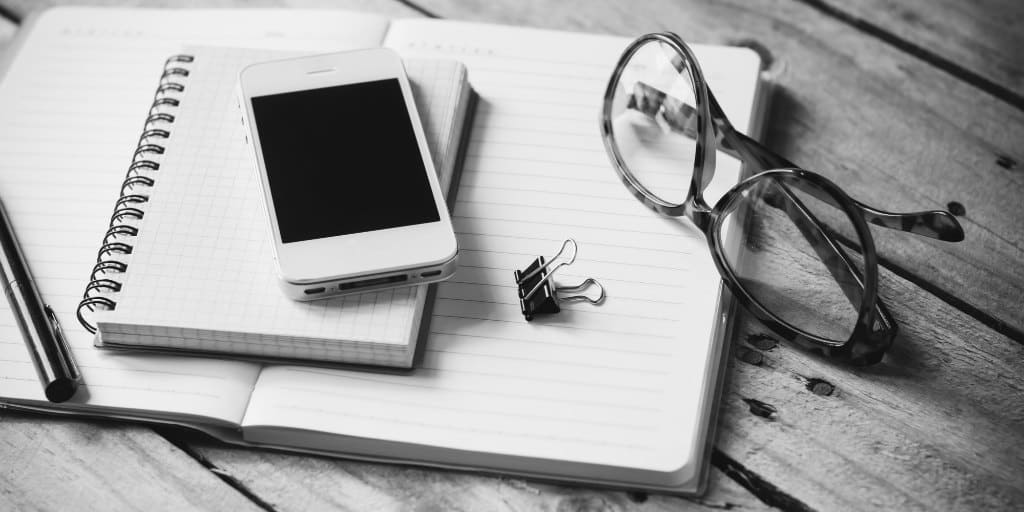 Report Any Fraud
People get caught up in these job scams every day.
Research the company you are considering working for. If you can't find anything out about them, the company may not even exist.
Be careful about giving out your personal information if you have any concerns about the employer. And don't ever accept money before you do work.
Why would they pay you before they know you can do the job? They'll send you a check, ask you to cash it and return a portion of the money. Once you cash the check, you'll find out it was a bad check, and you could be out hundreds (or even thousands) of dollars.
If you do get caught in a scam while looking for a work-from-home opportunity, remember you are not alone. Tell someone.
Report the company to the Better Business Bureau. They have a Scam Tracker tool that can warn consumers of trending schemes and fraud across North America.
If you have lost money, contact the police; and if communications or payments went through the mail, file a complaint with the U.S. Postal Inspection Service.
You can also file a report with the Internet Crime Complaint Center or the Federal Trade Commission (FTC).
Finding Legitimate Work-at-Home Positions
If you can find legitimate work-from-home or work-at-home jobs, there are some benefits.
The position may supplement your regular income, you may get to use specific skills you possess, and working at home could reduce your stress levels – while providing you with a reasonably flexible schedule.
Where can you look for these jobs? If you've ever tried freelancing, you may be familiar with sites like Fiverr as a work-at-home option. But there are other places to look for these opportunities.
Remote.co is a resource for people who are looking for opportunities to work remotely. The founder of Remote.co is Sara Sutton Fell – a passionate advocate of telecommuting and flexible work options.
Sara is also the Founder and CEO of FlexJobs. FlexJobs charges users a fee of $14.95/month or $49.95/year. That may seem like a lot of money, but after checking the Better Business Bureau website – most of the reviews are very positive. That may be money well spent if the site saves you time and helps you find a work-from-home job.
You can also check out the award-winning website – The Work at Home Woman, founded by Holly Reisem Hanna. She leads a team of writers who want to help you find legitimate work at home jobs or grow your own business from home.
When looking at work-at-home job opportunities, always research the company and the people you'll be interviewing with.
Understand where the company headquarters are located and what the company revenue streams are.
When interviewing, ensure you understand the requirements of the position, how and when you'll be paid, and other expectations the company may have of you.
Some work-from-home positions, while seemingly legitimate, may make it sometimes difficult to actually get paid. You also may not receive any benefits like paid time-off or health care.
The term of employment or the contract can also be up for debate. You may not obtain a lengthy contract leading to steady work either.
While there are definitely some great work-from-home opportunities out there, you must do your due diligence before applying to and accepting one.
Final Thoughts on Work-from-Home Jobs and Scams
Carefully consider any job posting before applying. When you do inquire, make sure you understand if it is a work-from-home or work-at-home position.
Listen to your instincts and run the other way from anything that makes you uncomfortable.
Research companies online and through the Better Business Bureau or the FTC. And report fraud if you mistakingly get caught up in a scam.
Do you have more money questions? Contact us, and we'll find the answer!
Article updated 11.15.19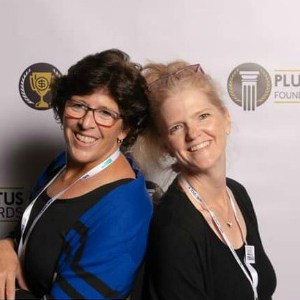 Amy and Vicki are the coauthors of Estate Planning 101, From Avoiding Probate and Assessing Assets to Establishing Directives and Understanding Taxes, Your Essential Primer to Estate Planning, from Adams Media.