What Is a Cash Out Refinance Mortgage and Why Do One?
(This page may contain affiliate links and we may earn fees from qualifying purchases at no additional cost to you. See our Disclosure for more info.)
While some people think renting is the best decision, others of us dream of owning our own home. Most of us home buyers have a goal of paying off our mortgages before retiring (or earlier if possible).
So, when interest rates drop, it's smart to consider refinancing your mortgage to reduce payments or the term length of your loan. This allows you to build equity in your home faster – putting you closer to "owning" it outright with each payment.
When applying for the refinancing of your mortgage, you might have the option of selecting a cash-out refi.
With this option, you would secure a new mortgage with a dollar amount larger than the remaining balance on your current loan. The difference between the loans would then be paid out to you in cash.
If your goal is to pay off a mortgage, why would you want to take cash out if you refinance?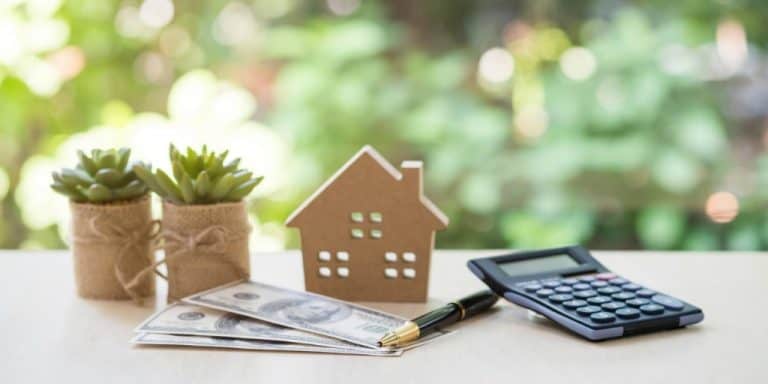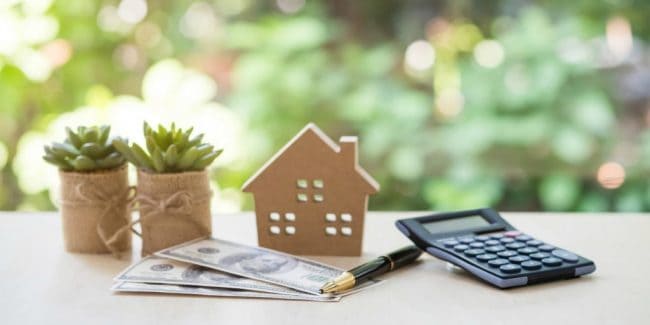 Let's take a look at what it means to do a cash-out refinance in detail and when it might make sense to obtain cash from the equity you've built up in your home.
We'll also review what it takes to qualify for these loans and what other alternatives might be a better option if you need a large sum of cash.
How Does a Cash-Out Refinance Work?
When you finance the purchase of a home and make regular payments, your mortgage balance goes down over time. But this happens very slowly at first.
You aren't building much equity in the first years of paying down your mortgage. This is because a large part of your payment is paying down the loan's interest.
Your total monthly mortgage payment stays the same. The interest part of the mortgage payment goes down as the principal part increases over time. An amortization schedule shows the exact amount of principal and interest in each payment for the life of the loan.
As long as your house retains its value or appreciates over time, you're building equity with each payment. The amount of equity you have is equal to the appraised value of your home minus your mortgage balance.
When you've built up equity in your home, you might be able to do a cash-out refinance. Instead of merely refinancing the principal balance on your mortgage, you borrow additional money at the same time.
While you get cash out of the transaction, it also increases the balance of the new mortgage.
You're essentially borrowing back some of the money you paid into your original mortgage.
In a cash-out refinance, the proceeds are used to pay any existing mortgage and equity line of credit first, including any closing costs, taxes, and insurance. There are typically no restrictions on how you use the money you receive from a cash-out refinance.
Lenders have different restrictions on the amount of money you can take out during a cash-out refinance. Some lenders have a maximum loan-to-value (LTV) limit of 80%. This means that after your cash-out refinance you're still required to have 20% equity in your house.
While you may qualify for a higher LTV offer – even up to 100% for a VA cash-out refinance home loan – you likely won't avoid paying private mortgage insurance (PMI).
Reasons People Choose a Cash-Out Refinance
Tapping into the equity in their home to make home repairs or improvements is one use of a cash-out refinance.
Some take out cash to buy a vehicle, pay for college tuition, start a business, pay for a wedding, or buy an investment property. Others use the money to pay for a combination of expenses.
Leveraging the equity you've built up in your home can also allow you to pay down high-interest unsecured debt, student loans, or medical expenses.
If you aren't sure if a cash-out refinance makes sense for you, ask plenty of questions and seek information from more than one source. Remember, your home is securing this debt.
Depending on your circumstances, it's also smart to talk with a financial and/or tax professional before considering a cash-out refinance.
Qualifying for a Cash-Out Refinance
You have to meet eligibility requirements to qualify for a cash-out refinance. These qualifications for loans vary depending on the lender and the circumstances of your specific situation.
While the process may not be as complicated as securing your original mortgage, be prepared to supply plenty of information. There are usually application fees and closing costs to be paid too, although they are often rolled into a new loan.
When you make an application for a cash-out refinance, a lender will usually:
Review your credit score and verify your debt by pulling your credit report. Depending on the lender, you will likely need a credit score of 600 or higher to qualify.
Order an appraisal of your property. This value is then used in the loan-to-value (LTV) ratio calculations.
Determine your debt-to-income ratio using the new mortgage payment. You'll be asked to supply pay stubs, bank and investment statements, W-2's, and income tax returns. Your monthly debts generally cannot exceed 40-45% of your monthly gross income to qualify for a cash-out refinance.
Recent late mortgage payments or multiple late payments over a few years may make you ineligible for a cash-out refinance from many lenders.
Where to Get a Cash-Out Refinance Loans
You can contact your current lender to learn more about eligibility and rates for cash-out refinance loans. But you should consider other lenders too.
If you prefer in-person service, stop into community banks, credit unions, and major banks in your area.
It is also possible to do a cash-out refinance online without having to leave your home if you choose.
Many government loans, including FHA and VA loans, have cash-out refinance options that may be more flexible than other loan products.
Options Other Than a Cash-Out Refinance
A cash-out refinance may not be the best option for your situation. You might have other alternatives that aren't as risky to your financial health.
In addition to the fees and other costs involved with taking out a new loan, your payment might be higher too.
If you lose your job or if something bad happens to someone in your family, you could be foreclosed on if you can't make the new payments.
Sinking Funds. Instead of paying for a dream vacation or a new kitchen remodel from your home's equity, consider setting up sinking funds instead. It might take you longer than you want to save up enough money – but you won't be paying on a loan with interest for years to come.
HELOC. Home equity lines of credit (HELOC's) or home equity loans are other options you can choose. These allow you to borrow from the equity in your home without refinancing. With a HELOC, you'll only pay interest on the credit you use when you make payments on your line of credit. You'll make regular monthly installment payments until the balance is paid off on a home equity loan and they usually come with fixed interest rates.
Personal Loan. If you have a short-term need for cash, you could contact lenders about a personal loan. These loans generally come with relatively high-interest rates. But a personal loan might make more sense than tying a loan to your home, and it's equity.
Additional Options. A 0% balance transfer credit card, borrowing money from friends or family, and borrowing against or withdrawing retirement savings might get you the cash you need. But for many, these options should be a last resort because they can be very risky to your overall financial wellness and your relationships.
Final Thoughts on Cashing-Out With Refinancing
Using your home as collateral for any loan can be risky. While there are some good reasons to consider a cash-out refinance, you probably have other options available if you need cash to pay for expenses.
Paying down your mortgage is a form of forced savings. If you get into the habit of dipping into your home equity to pay for wants instead of necessary things, you could end up paying for your home a lot longer than you planned on.
If you qualify for refinancing, be sure to carefully think through why you want to take cash out and how you'll use the money. After considering all your options and being sure you can afford your new loan payment, you'll likely be happy with your decision to refinance.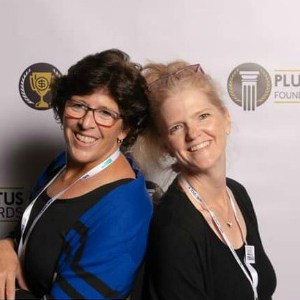 Amy and Vicki are the coauthors of Estate Planning 101, From Avoiding Probate and Assessing Assets to Establishing Directives and Understanding Taxes, Your Essential Primer to Estate Planning, from Adams Media.