Best Ways to Use a 0% Credit Card Balance Transfer
(This page may contain affiliate links and we may earn fees from qualifying purchases at no additional cost to you. See our Disclosure for more info.)
Nearly everyone gets credit card offers in the mail. And if you have a high enough credit score, 0% credit card balance transfer offers show up on occasion.
Sometimes credit card companies even mail you "convenience" checks you can cash and use to pay off debt or have money transferred into your account to use as you please.
Maybe you shredded them in the past.
But you've always wondered who uses these offers, what balances are they transferring to these cards, and could using one save you money?
If you want to take advantage of one of these promotions, you need to understand the offer before you apply for a new credit card, transfer any balances, or cash one of those checks.
You should have a specific reason to use these products and know exactly how much you'll be saving. You'll also need to have an exit strategy figured out for when the promotional period ends.
There can be real benefits to using 0% balance transfer offers, but if you're not careful – they can cost you a lot of money and put you deeper into debt.
The Pandemic's Impact on Balance Transfer Offers
Due to the pandemic, balance transfer offers have almost disappeared.
A Federal Reserve survey in April 2020 revealed that lenders have adjusted terms by reducing credit card limits for many consumers while increasing credit scores required to be approved for products.
Some lenders have even temporarily stopped offering cards with balance transfer options. For example, the Chase Slate credit card – a terrific card for Balance Transfers – is no longer listed on the Chase website.
That's why it's so important to have a back-up plan and not depend on "rolling over" account balances to a new balance transfer offer when your 0% interest period is coming to a close. (See #7 below for more information)
Answers to FAQ's on Balance Transfer Offers
These ten questions will help you learn more about these promotions and how you might use them to your advantage.
1) What is a Credit Card Balance Transfer Offer?
A balance transfer offer allows you to move some types of existing debt to a new credit card.
You may also be able to transfer debt onto one of your current credit cards if you have credit available, and the company extends you a balance transfer offer.
Credit card companies often send these promotions in the mail, or you may be able to access them directly in your online account.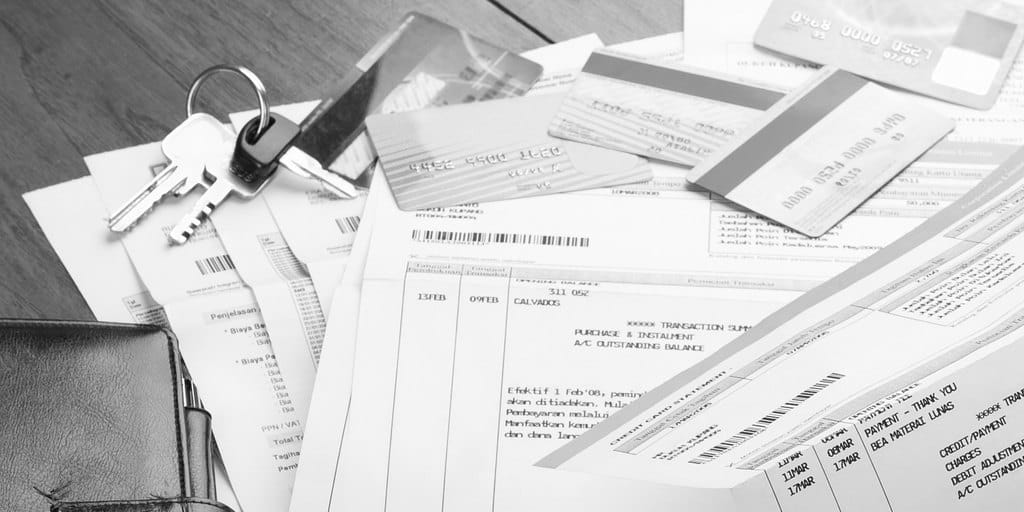 Balance transfer offers allow people to save money on finance charges by locking in low-interest rates for a set period.
But keep in mind the transfer doesn't reduce the amount you owe; it merely moves your balance to a new or different account.
2) How can They Offer 0% Interest Rates on Transfers?
Most credit cards allow you to transfer balances based on your credit limit, the size of the balance you want to move, and the lender holding the current balance.
Internal transfers between accounts within the same company usually aren't allowed.
You may need to apply for a new card from a different lender in order to complete a balance transfer. And sometimes new cards come with annual fees.
Because of increasing competition for these products, many companies now offer extended 0% introductory periods. But it's rare to find an offer that doesn't involve a balance transfer fee.
Most cards charge a fee of 2-5% of the balance you are transferring in. This may offset any savings from the low-interest rates during the introductory period.
A truly "free" offer has no balance transfer fee and no interest to be paid for the length of the promotion.
3) Are Credit Card Convenience Checks Similar to Balance Transfer Offers?
The checks arriving from your credit card company are drawn against your credit account, not your bank account.
You can use them to make purchases, pay bills, or transfer other loans to your credit card account. And some people even use them for cash advances.
The checks often have promotions similar to balance transfer offers. And people often forget they have similar fees.
Cashing these checks and thinking you are getting a 0% loan is a mistake – especially if you don't meet the terms of the agreement.
They may be convenient, but they are often the wrong choice for people trying to save money and get out of debt.
4) If I Use a Balance Transfer Offer, Will it Affect My Credit Score?
Applying for credit cards can negatively impact your credit score because you'll have "hard" inquiries on your credit report.
New cards will also decrease the average age of your open accounts.
Try to keep the account you are transferring the balance away from open to minimize credit score changes. If that card charges an annual fee, ask to get it switched to a no-fee card.
Making timely payments and reducing your debt more quickly will also help your credit score recover from any drop due to using a balance transfer offer.
5) How Can I Use Balance Transfer Offers or Convenience Checks Responsibly?
Some credit card companies will allow you to transfer balances of car loans, student loans, home equity loans, and even mortgages.
But keep in mind if you don't transfer the whole amount of the loan, you will be making two payments — one to your original loan and one to the 0% offer you used.
You may be saving money by reducing your interest rate, but you still have to be able to make all payments.
Managing debt is one of the best reasons to use 0% offers.
If you can pay off one loan and reduce the interest rate or if you consolidate a few debts at a lower rate, you can save money and get out of debt faster.
If you need to complete a home repair or make an expensive purchase, such as a major appliance, you'll save money using a 0% offer rather than putting the purchase on a regular credit card.
But remember, the introductory period is limited, and you should make payments large enough to have the balance paid before the end of the promotion.
Some people use 0% promotions as a savings mechanism or to invest. If your calculations (including credit score implications) support these offers as a way to save money, go ahead and consider it. Just realize the math doesn't work for most people.
Using the money to invest is a very risky option unless you have a deep understanding of these types of credit card offers and investing!
6) How Much Should I Transfer and What Will I Pay Each Month?
Many suggest partial transfers are the best way to use these offers. You get to take advantage of the 0% introductory period without worrying about the rate on the balance you can't pay off during that time.
For smaller amounts, it might be easier just to transfer the entire amount and work toward paying off the whole debt before the promotion period ends.
Some people get confused and think they don't have to make payments during the introductory period. This isn't true.
If you fail to make the minimum payment each month, the lender can withdraw the 0% offer and put the balance at a higher interest rate.
You need to understand what you can afford as a monthly payment, and that will help you determine the amount to transfer.
Work with your credit card company to determine what the 0% offer payments will be during the introductory period. And then try to pay more than the minimum amount each month to get rid of your debt faster!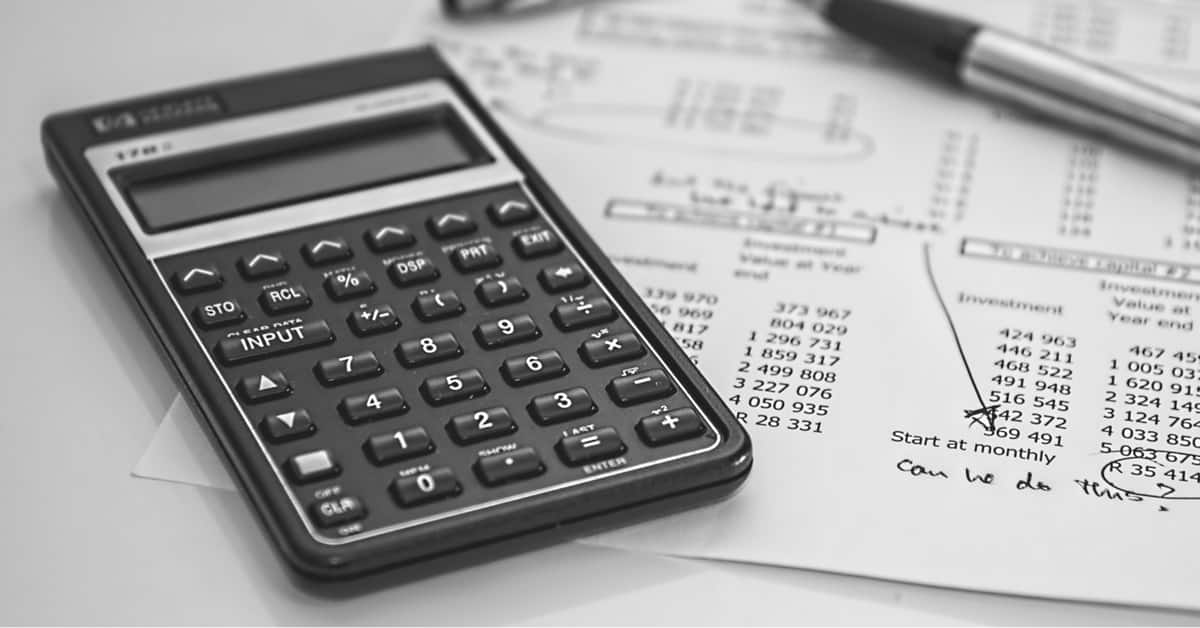 7) What Happens at the End of the Introductory Period?
When the promotional period ends, your transferred balance will go to your lender's standard balance transfer rate, or the rate you agreed to when you accepted the offer.
These rates may be higher than your standard credit card rate.
You might be thinking you could simply use another 0% balance transfer offer and "roll" your balance onto that credit card. But don't bank on that.
These types of offers aren't always available when you need them. And don't forget you'd then also be looking at paying another transfer fee.
When you take the original offer, you should assume you'll have no choice but to pay regular interest rates at the end of the promotion.
It would be smart to have a payoff plan in mind before you accept the original offer. You could end up losing all the money you saved if you fail to plan.
8) Will I Earn Credit Card Rewards from a Balance Transfer?
In most cases, you won't earn credit card rewards when you transfer a balance because you are not making a purchase.
If this is important to you, make sure you read the terms and conditions of the balance transfer offer carefully and verify the information with the credit card company.
A lack of rewards doesn't mean the offers aren't worthwhile to consider.
9) What Else Should I be Concerned About?
You shouldn't use the 0% balance transfer card to make purchases or withdraw cash. These are usually excluded from the promotional rate, and there is no grace period for purchases when you carry a balance.
If you're going to use a credit card for spending during this time, try to use a cash-back or rewards-earning card. Some cards are offering 0% for balance transfers and purchases for a limited time.
That's another reason you need to look at your options and know what you're going to use the credit card for before applying.
You should also know it's very easy to get into further debt when you take advantage of these offers.
When you aren't paying interest, you might think it makes sense to spend on things you want, in addition to what you need.
Make sure your budget is established, and you have a plan to make all of your payments. If you don't, you will quickly lose any advantage you gained by taking the offer in the first place.
10) How do You Complete a Balance Transfer Offer?
It usually makes sense to use a balance transfer offer as soon as you get your new credit card.
Credit card companies tend to offer reduced interest rates and fees on balance transfers within a couple of months of the account being opened.
After receiving your new credit card, you'll need the account number for your existing balance and the dollar amount you wish to transfer, to take advantage of the promotion.
The transfers are usually completed within a few business days.
Final Thoughts on Deciding Whether to Use a 0% Balance Transfer Offer
You have the opportunity to save money by transferring high-interest debt or other loans to a 0% credit card – if you're lucky enough to receive an offer.
But you won't feel very lucky if you aren't strategic in developing a plan to use the offer and manage the balance at the end of the introductory period.
Consider starting small and working with someone else to review your calculations the first time you use one of these offers.
You may be able to save money and make progress paying off debt, but you can also make mistakes costing you money and negatively impact your credit score.
If you want to take advantage of these offers to help meet your financial goals, take the time to do the work to ensure they are the right product for you.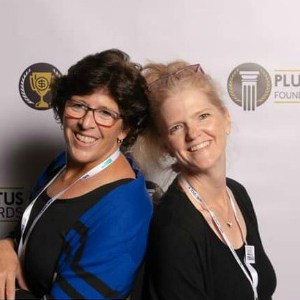 Amy and Vicki are the coauthors of Estate Planning 101, From Avoiding Probate and Assessing Assets to Establishing Directives and Understanding Taxes, Your Essential Primer to Estate Planning, from Adams Media.