Ways We Save Money on Road Trips
(This page may contain affiliate links and we may earn fees from qualifying purchases at no additional cost to you. See our Disclosure for more info.)
Road trips create an uncanny sense of adventure and freedom. They take you to new places and inspire a fresh perspective.
They're where wrong turns are just part of the journey, as you're making new memories.
My family has been enjoying road trips for over 20 years—and always on a budget.
Sometimes saving money takes a little creativity and preparation. Yet it's worthwhile since it allows you to travel more without spending more.
This article shares the top ways we keep the costs of our excursions down.
Saving Money on Road Trips
When planning a road adventure, the first thing we do is prioritize our spending. Then we don't have to think so much about spending while enjoying our trip.
Some road trips focus more on experiences, so we budget more for places to see and things to do.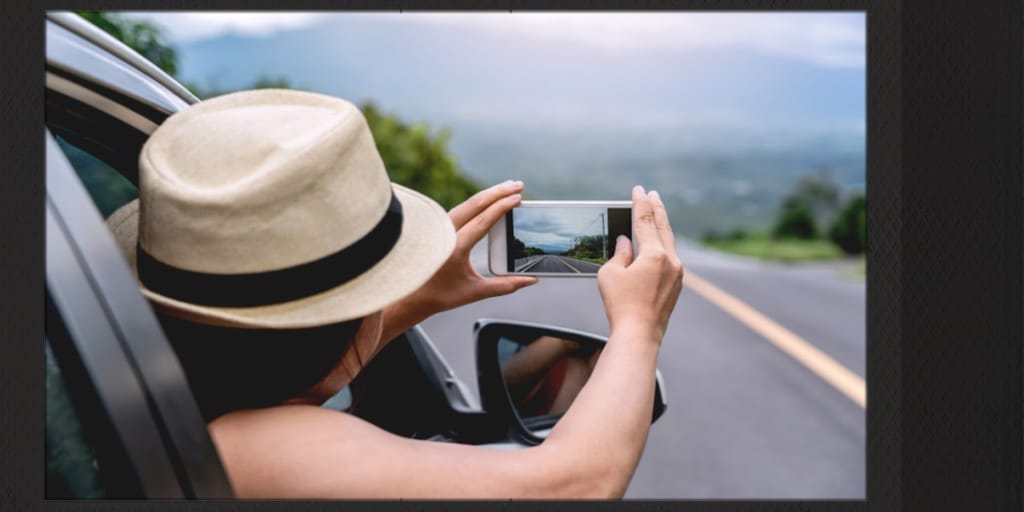 Then we spend less on other things, like food and lodging. On trips where we plan to spend plenty of time in our accommodations, we pay more for hotels or Airbnb.
1. Plan and prep
Since we have lots of experience, we now have car trip prep down to a science.
First, we plan our route, make reservations, and plan stops. (If we're traveling rural areas, we make sure there are enough places to stop for gas.)
A few days before a road trip, I make a packing list. Then, we pack and food prep the day before, and we're good to go.
2. Compare lodging prices (and use points)
We shop and compare hotel and Airbnb prices as far in advance as possible.
The best deals for hotels are usually through the hotel websites, where you may get a special rate for government or military, AAA memberships, senior discounts, and more.
But if we use credit card reward points, we reserve hotels through the credit card travel portal to stretch them further.
You might also check for an option through Groupon.
For Airbnbs, shopping around pays off. Plus, being flexible on location and dates can make a significant price difference.
For example, our next trip is to Alamogordo, New Mexico, to visit our son. But it's much cheaper for us to stay in Las Cruces, which is about 60 miles away (and he can stay with us there).
So sometimes, lodging a few miles out means significant savings if you have the flexibility to do so.
3. We use credit card reward points when possible.
Credit card travel rewards have made many road trips more affordable.
Though we're not as savvy as others, we sign up for new cards for bonus travel points (and pay off our credit card balance each month).
It takes a little effort, but it's saved us thousands of dollars over the years. Now we even have a rewards credit card we can use on Airbnbs, our go-to for lodging!
4. We pack food and drinks.
Gas station food is overpriced, and fast food adds up. So, we always have a cooler with food from home (even for day trips!).
We pack picnic lunches, snacks, and drinks for a day or two. Our car trip staples are sandwiches, nuts, pretzels, carrots, celery, apples, beef jerky, cheese sticks, coffee beans, and granola bars.
Not only does it save us money, but it also helps us eat healthy when traveling.
We bring gallon jugs of water to refill our reusable water bottles. Sometimes I pack drink mix singles to mix with the water. And we always (always!) have our coffee thermos!*
Sometimes we eat at a restaurant when we get to our destination. But if we have a kitchen, we often prepare a quick and easy meal.
*Road trip tip: If you drink coffee to stay caffeinated and awake, consider packing coffee beans too.
5. Make use of complimentary hotel & vacation rental amenities.
Many hotels and Airbnbs offer money-saving amenities. For example, having a kitchen on-site allows us to prepare food and avoid dining out every day.
Even hotels with a microwave and refrigerator can work for basic food prep.
Also, many hotels (and some Airbnbs) provide complimentary breakfast. So even if we're not all that hungry, we grab a granola bar and tea or coffee.
Some places have cookies or snacks available too. And we've stayed at hotels with a free happy hour (with food!). So we enjoy these fun, money-saving offerings.
Other amenities can save you money too.
For example, some Airbnbs have bikes, beach chairs, kayaks, and other things to borrow. And hotels might offer toiletries, free shuttles, and books or games to borrow.
6. Meal planning
We meal plan, even on vacation. But it's not complicated or a ton of work. We estimate how many meals we'll eat at restaurants and how many we'll prepare.
We usually rent accommodations with a full kitchen or a kitchenette to prepare a few meals. And we buy the groceries needed to prepare simple meals.
We don't usually try to time our restaurant meals, yet lunch is almost always cheaper than dinner.
For instance, we found the most fantastic restaurant on one trip, but dinner was pricey.
So, we started going for lunch and found the food just as delicious, but at almost half the price. (Depending on the portion size, you may even end up with leftovers and save on another meal too!)
7. Sometimes we camp.
As our kids were growing up, we camped for many road trips. And we took lots of budget-friendly, memorable cross-country car trips this way.
We spent some nights tent camping mixed with nights in cabins and hotels on a few trips. So, it was a hybrid approach that saved us money and made for a fun adventure.
Our camping trailer sometimes saves us money, too, but it depends on the trip. Gas costs add up, so we run back-of-the-envelope calculations to see if it's worth towing.
For shorter durations, it doesn't usually make sense. But, the longer we stay in one spot, the more money we save.
Campgrounds often offer significant discounts for weekly or monthly stays.
(Of course, this doesn't include the initial investment of buying the camper! Add that in, and it changes everything. We love the experience, so it's worth it to us.)
We haven't car camped (yet), but it's an option for when it's just the two of us. It's not realistic for our family of adult-sized humans to car camp.
Plus, logistics aside, privacy is a priority for young adults.
But, when we decide to try it, we'll consider store parking lots, like Cracker Barrel, Home Depot, and Costco. Yet, we need to plan these stops since some stores and cities don't allow car camping.
8. Keep up on car maintenance.
There's nothing more frustrating than having car trouble on a road trip!
It's not only time-consuming but often expensive. Because you're at the mercy of whatever repair shop can get you in and willing to pay what it takes to get on the road again.
I've been there and know it's not always possible to prevent a breakdown. But keeping up on car maintenance is a preventative measure that can help.
At least check tire pressure, fluid levels, brakes, lights, and wiper blades. And if you suspect there's an issue, take it to a mechanic before heading out.
Planning a road trip budget
If you hadn't guessed already, I'm a planner. So, I like to have an estimated budget for road trips. Here's what I include in my calculations:
Fuel (estimated mileage/miles per gallon x cost of gas per gallon)
Restaurant meals
Groceries (for cooking simple meals)
Lodging
Attractions (tours, entrance fees, etc.)
Other spending (parking, toiletries, souvenirs, etc.)
I'm usually close to my estimated budget when I'm super careful about planning. Yet, there's not a single time I've ever been under budget.
So the takeaway here is to calculate more than you think you will spend to help you avoid taking on debt from your road trip.
Closing thoughts
Though it takes a bit of planning, finding ways to save money on car trips is worthwhile. It's allowed my family to travel while paying off debt and investing for retirement.
By prioritizing spending (and savings), you can still have meaningful experiences on a budget. And when you're not worried about money, you can relax and enjoy the journey!
Next: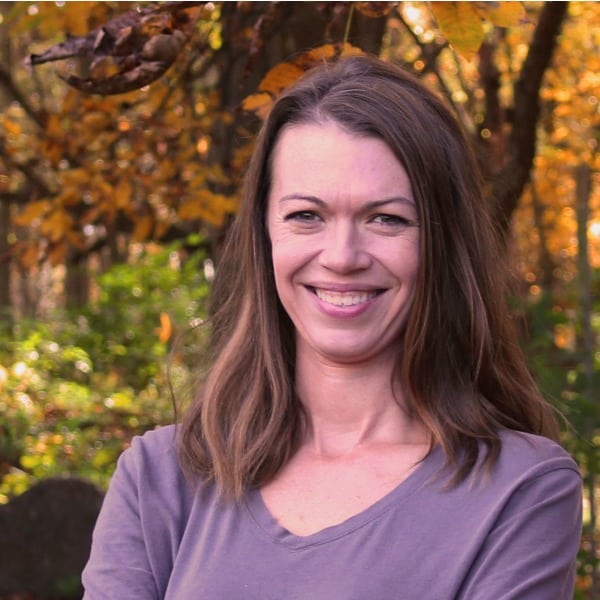 Article written by Amanda
Amanda is a team member of Women Who Money and the founder and blogger behind Why We Money. She enjoys writing about happiness, values, money, and real estate.