Will Groupon Save You Money? [How it works]
(This page may contain affiliate links and we may earn fees from qualifying purchases at no additional cost to you. See our Disclosure for more info.)
Whether you're trying to stick to a budget, top off a sinking fund, or put money toward another savings goal, you always look for deals and new ways to save money.
You've heard of Groupon but you're not sure how it works. You also wonder if their promo codes and travel deals will really save you money or if the huge discounts are too good to be true.
Groupon is exactly what it sounds like – a group coupon. People use Groupon's mobile and online marketplace to score daily deals for oil changes, trampoline parks, sushi restaurants, wine tours, massages, eGift Cards, and more.
Businesses can benefit by attracting new customers with a deep discount on goods and services using Groupon's popular platform.
Read on to learn more about how Groupon works, the pros and cons of using Groupon, the newer programs Groupon+ and Groupon Select, and when it might make sense to use Groupon.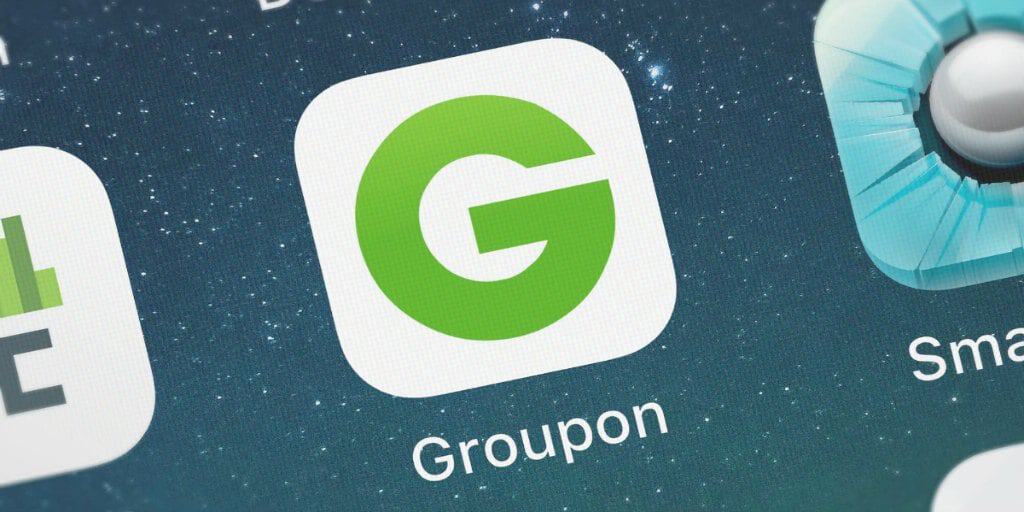 What is Groupon?
Launched in late 2008, Groupon became one of the fastest-growing billion-dollar companies in history. Founded by Andrew Mason, Groupon went from advertising a 2-for-1 pizza deal at a local motel bar to a daily deal worldwide e-commerce site in just a few years.
But there were also plenty of growing pains along the way. You can read more about Groupon's here.
Groupon's 2019 Q2 fact sheet shares the following data:
Groupon has worked with over 1 million merchants to date
More than 1.5 billion Groupon Coupons sold
Over 46.2 million active customers
90% customer satisfaction
Top 5 retail e-commerce brands
200+ million Groupon app downloads
6,000 employees globally
Over $35 billion dollars saved by consumers
Is Groupon Legit?
Sometimes people question whether Groupon's are real because of the deep discounts offered by many merchants. But Groupon has been around for over a decade and the data above confirm it's a legitimate company.
If you haven't used Groupon, ask your family and friends. There's a good chance someone you know has tried saving money with a Groupon Coupon.
While a number of different metrics suggest many people are happy with their Groupon experience, you'll find plenty of people who won't use it again.
To learn more, you can look at Trustpilot (rating 4 out of 5 with almost 25,000 reviews), SiteJabber (rating 3.1 out of 5 with over 5,000 reviews), and Consumer Affairs (rating 3.5 out of 5 with over 3,600 reviews).
The Better Business Bureau lists Groupon as having an A+ rating even with thousands of complaints (likely due to their high volume business).
Some of the complaints about Groupon appear to be very valid, while others seem to be people purchasing deals and not reading the terms and conditions – otherwise known as the fine print.
Our advice? If you are interested in a Groupon deal, take time to completely understand what you are buying. And if you have a problem, contact Groupon's customer service immediately.
How Does Groupon Make Money?
Groupon makes money in different ways. For example, when Groupon promotes and advertises a merchant's offer, they take up to 50% of the revenue on each Groupon deal sold (depending on the vendor.)
For example, if you score a $30 massage, Groupon takes $15 and the merchant gets the other $15. If you buy a deal for $20 worth of food at a restaurant for only $10, Groupon takes $5 and the restaurant gets the other $5.
Why Are Groupons So Cheap?
Groupon's business model used to require businesses to discount their goods and services 50-90% off of their normal retail price. But if you look at Groupon deals now, that doesn't seem to be the case.
While merchants hope they will get new clients they can turn into regular customers and increased business from using Groupon, they can lose money too.
But business owners are at least guaranteed a minimum return from all of the deals sold. They also don't have to spend money on advertising the deals.
If you're wondering how to redeem a Groupon, the website has a great video explaining how to claim the deals you purchase.
Pros and Cons of Using Groupon
It seems that Groupon would be a win-win for both businesses and consumers. But there are pros and cons for both merchants and customers.
Businesses: A business gets free advertising and (hopefully) new customers in exchange for reducing the price of goods and services. But consumers who have had bad experiences with Groupon deals may avoid businesses they've had issues with too.
Merchants new to Groupon sometimes structure deals that end up costing a lot of money without getting many new or repeat customers. Also, an existing customer base may become more price-sensitive and seek out Groupon's deals themselves.
Some businesses have moved away from working with Groupon and use social media channels in addition to traditional advertising as a way to boost sales without having to give a huge cut of their revenue to Groupon.
Consumers: Groupon deals save you money because you pay less than the full retail price on goods and services. They even offer some student discounts. But it isn't always easy to find deals for things you want or would enjoy doing. The fine print can also turn an amazing deal into something you can't or won't even use.
In some cases, visiting a merchant and finding out their specials may have saved more money (or been more convenient) than using a Groupon deal.
What is Groupon+ (Groupon Cash Back)?
In 2018, Groupon began offering credit-card-linked deals in addition to their voucher-based system.
With many Groupon+ deals, customers don't pay for their deals upfront. They can also utilize deals more than once. After using a specific linked credit card to make a purchase, customers receive cashback.
Customers like these offers because they can add a killer deal whenever they like, and as many as they want. But they only pay for the deals they use. Then, they get cash back rather than an up-front discount.
Some people don't like to worry about entering redemption codes and using coupons when out with family or friends. The Groupon+ deals allow customers to save money without being concerned they'll forget to use a voucher or be judged for their frugal choices.
How Does Groupon Select Work?
For $4.99 a month, you can become a Groupon Select member. You'll get an extra 25% off most local Groupon deals and 15% off goods you purchase and free shipping (with some exclusions).
If you purchase a get-a-way travel deal, you'll get an extra 10% off on most travel options. If you enjoy going to live events – movies, concerts, games, or performances – a Groupon Select membership will get you 10% off most of those tickets too.
Check out the Frequently Asked Questions (FAQ) document that answers the questions people ask most about these memberships.
Giving Groupon A Try
If you decide to give Groupon a try, you'll provide your email address to sign up, and then you can purchase Groupon's on their site and receive the best deals sent right to your inbox.
For your first purchase, you might want to start with a low-cost local deal that interests you. You'll save money and you'll get to see how the platform works, including how you redeem a Groupon.
But don't forget to read the fine print too! Most offers come with limitations and expiration dates.
You can also try a Groupon+ (cashback) deal if you'd rather not use a traditional Groupon voucher. There is less risk with these deals because you only get cashback if you make a purchase. The downside? You have to enter a credit card in order to link deals.
Good luck with trying Groupon out, we hope you find some awesome deals!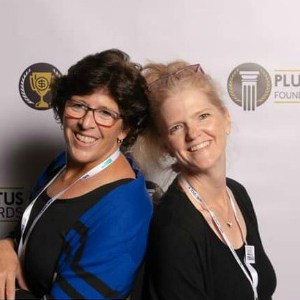 Amy and Vicki are the coauthors of Estate Planning 101, From Avoiding Probate and Assessing Assets to Establishing Directives and Understanding Taxes, Your Essential Primer to Estate Planning, from Adams Media.