12 Strategies to Banish the Sunday Night Blues
(This page may contain affiliate links and we may earn fees from qualifying purchases at no additional cost to you. See our Disclosure for more info.)
When you're anxious, distracted, maybe even a bit nauseous, as your weekend comes to a close, there's a good chance you're suffering from a case of the Sunday Scaries.
Many people start their Sunday mornings still savoring the weekend, only to end the day consumed by worry about the week ahead.
Thankfully, it's possible to beat the Sunday Night Blues and head into your work week refreshed and motivated.
Banish the Sunday Scaries
Check out these 12 strategies to help put your mind at ease and reclaim control of your weekends again.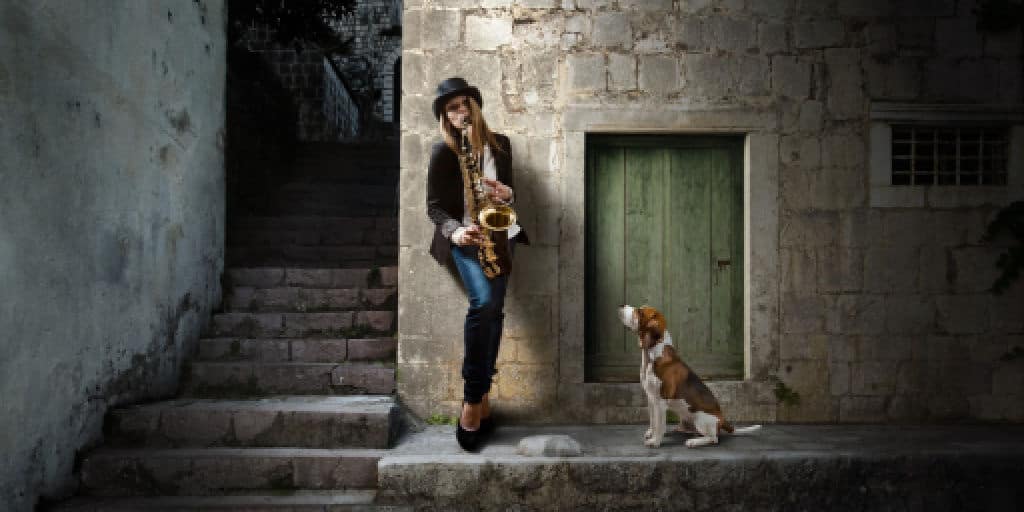 1. Plan Out Your Week
We tend to feel a lot of discomfort and unease when it comes to being confronted with the unknown.
So it can be really beneficial to dedicate some time on Sunday (or another day!) to plan out your upcoming week.
There's no need to budget down to the minute or fill every moment of your day. But by getting big tasks on your calendar and a must-do to-do list, you can see how to schedule your time.
It can also help determine if there's anything you need to reevaluate.
When you look at your week and realize you're spread too thin, try to readjust some of the deadlines or even practice saying no more frequently.
Overcommitting is a hard habit to break, but it's worth doing. Otherwise, you'll be facing higher levels of stress and be on the road to burnout.
2. Journaling
In addition to using a calendar and to-do list to plan out your week, journaling can also help you combat the Sunday Scaries.
For some, the most helpful kind of journaling is a 15-minute writing session in which you simply record your thoughts.
Others might choose to journal about specific goals. The goals you set could be long-term or short-term.
You can also use the time to evaluate and record your progress on certain things. Bullet journaling is another technique you might enjoy.
No matter how you journal, it can be a helpful tool to declutter a busy mind.
For more insights on building better goals and habits, check out this post.
3. Practice Gratitude
Another type of journaling many people find helpful is practicing gratitude.
This is so much more than remembering to say "thanks" or popping the occasional thank you card in the mail.
A gratitude practice is a deliberate routine in which you write down the various things you appreciate in your life.
Many people suggest getting started by recording three things you're grateful for each morning or before you go to bed.
4. Celebrate Small Wins
One reason we feel anxious is that we tend to focus so much on what's coming up that we lose sight of what we've already done.
Difficult things may come your way during the workweek. That's why it's all the more important to acknowledge what you've accomplished recently.
This celebration could be part of your journaling routine. It might also be as simple as starting a group text message with friends.
5. Meal Plan & Prep
Food doesn't just eat up a significant portion of our money budget. It also takes up a lot of time. That's why meal planning is key.
Many people take time on the weekend to plan out their meals. They might even meal prep by preparing ingredients or even full meals they'll use throughout the week.
Even if you aren't chopping and cooking, merely making a list of what you plan to eat throughout the week can help you regain some time, make healthy choices, and feel more organized.
Plus, if you know you're whipping up a family favorite, trying out a new recipe your friend has been raving about, or using a nutritionally balanced meal kit, it's something to look forward to.
6. Get Organized
Clutter makes people feel anxious. One of the best ways to banish the Sunday Blues is to get organized.
Of course, Sunday night isn't the right time to Marie Kondo your entire house.
But it's an excellent opportunity to pack a work bag, organize your purse, or line up your kids' backpacks and shoes.
Recruit your partner or your kids, too. If everyone spends a few minutes getting organized on Sunday night, Monday morning will run a lot smoother.
7. Move Your Body
If you're feeling blah, you might give in to the temptation to flop on the couch and scroll through Instagram on your cell phone.
Stay there for a bit, but then get up and get moving.
Movement and exercise mean different things to different people. You don't need to sign up for a yoga class or take up marathon training (though you could!).
Maybe you chase your kids around in the backyard for a bit of aerobic exercise. Or commit to walking around your neighborhood with your partner or a friend each Sunday evening.
The endorphins and fresh air could be exactly what you need to boost your mood and clear your mind.
Are you short on fitness inspiration? Check out some of the best free and inexpensive health and fitness apps that we love and get younger next year.
8. Make a Smart Money Move
Wouldn't it be great if you could just refresh your bank account balance enough times on a Sunday night to opt out of work on Monday?
That type of money move isn't likely. But you could very quickly put an extra $5 in savings or $10 toward your investments or debt payoff.
Making a small money move like that might seem inconsequential.
In reality, it's a powerful way to build momentum for the week ahead and end the day feeling empowered.
9. Indulge a Bit
It's OK to give in to yourself and indulge in some self-care when you're stressed or overwhelmed.
Have some chocolate, pour a small glass of wine, take a bubble bath, or watch your favorite show episode.
The key is to make sure you indulge in moderation so you'll still have the time and energy to implement some other strategies to help set you up for success.
10. Update Your Resume
Is work continually a source of anxiety in your life, not just a Sunday night thing?
In that case, it might be time to look for other work.
Whether you think you're about to find the final straw at your job or you're simply going through a temporary tough spot at the office, it's always a good time to update your resume.
Not only does an updated resume make changing jobs easier if there's ever a need, but it can also be a huge confidence boost.
You do amazing things with your time and talents each week, but how often do you give yourself credit for them?
Polishing up your resume does precisely that. Spruce up your LinkedIn profile while you're at it.
If you believe it might be time to quit your stressful job, here's some insight on what to do next.
11. Connect
When we feel less than our best, it's easy to want to be left alone.
Certainly, give yourself that option. But don't forget about the power of connecting with others.
A digital fast from social media (and your work email) in favor of in-person time with friends or family can help you end the weekend on a high note, ready to face the work week ahead.
Whether it's joining a social networking group that shares a common interest or finally saying yes to your neighborhood book club, connecting with others can do wonders for reducing your stress.
You might even consider scheduling a family movie night or game night on Sunday evenings to give everyone something to look forward to and spend more quality time with your loved ones before the busy week ahead.
In addition to connecting with family, friends, and neighbors in person or online, you might want to make an effort to connect a bit with your coworkers and other professionals.
Get a glimpse at the power of networking here.
12. Make Monday Special
It's not uncommon for people to talk about falling asleep on Sunday night dreading the next day.
What if we could change all that?
While no magic button will help you retire early or clear your calendar of errands and other obligations instantly, there's a way to give yourself something to look forward to.
Incorporate one thing into your Monday routine that you thoroughly enjoy.
Maybe that means moving Thursday date night to Monday or swapping your Friday coffee run for a Monday one.
It could be as simple as making Monday a standing date to hit the gym or catch up with a friend on the phone or in person.
Final Thoughts
Sunday stress can be disruptive or even a bit scary.
The strategies above can help you get more out of your precious time on the weekends and feel focused and empowered as you face the week ahead.
Pick one strategy to try out this week to help you beat the Sunday Night Blues. Give it time and add another method if and when you need to. One might do the trick, but it may take a few.
Note: Your mental health is precious. If the Sunday Night Blues seem too difficult to work through with these tips or you find yourself struggling more than usual to shake them, you might consider connecting with a mental health counselor. Talk to your primary care physician or use this resource to get started. You can also use the Crisis Text Line by texting HOME to 741741 for free support 24/7 if you are in crisis.
Next: Focus to Achieve Financial Independence [+ Infographic]
Article written by Penny