Meal Prep or Meal Kit? Pros and Cons of Each
(This page may contain affiliate links and we may earn fees from qualifying purchases at no additional cost to you. See our Disclosure for more info.)
With widespread next-day shipping across the country, meal kits have become increasingly popular.
Now, for just a bit more than you'd spend at the grocery store, you can get precisely-portioned, ready-to-cook meals and recipes each week.
At the same time, meal prepping (batch-cooking or pre-cooking a week's worth of meals) has become a more popular way to plan out your weekly or even monthly meals.
But which is better? Does it make more sense to invest in meal kits, or set aside time to meal plan each week?
Meal Kit or Meal Prep?
Let's explore the pros and cons of each approach so that you can make the right decision for yourself and your family.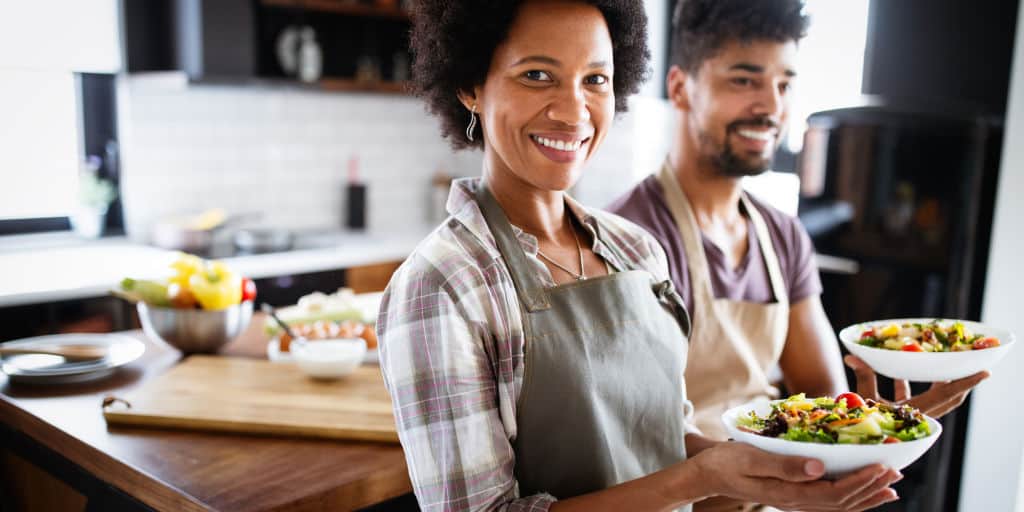 Meal Prep: the Pros
There's a reason why meal prepping has become such a popular trend. You set aside a few hours each weekend, pick out recipes, cook them, or prep your ingredients to make them super easy to cook, and then, everything is ready for busy weekday meals.
Let's look at some additional benefits:
1. Low Cost
Meal prepping is undoubtedly the least expensive way to cook for an individual or a family. And meal prepping is usually much cheaper than meal kits.
When you purchase ingredients in bulk, you can create meals that are easily $2-$4 per serving (or less), versus $9-$10 per serving with meal kits.
When you meal prep, you plan the meals you'll prepare ahead of time and spend a chunk of time either batch cooking or preparing and pre-cooking some ingredients to save time and thought each day at mealtime.
Because you're planning your meals, you'll be able to not only buy in bulk, saving you money but also organize recipes around seasonal ingredients or food items that are on sale. If you batch cook, your per-serving cost is likely to go way down. 
2. Less Packaging
Because you're buying in bulk and batch cooking, you're buying ingredients with less packaging. You don't have the waste of cold packs or shipping boxes as you do with meal kits.
Meal prepping allows you to buy in bulk from warehouse stores or wholesale suppliers and avoid excess packaging in your ingredients. All of that weekly planning means you'll only buy the food components you need and eat the meals you prepare. 
3. Eat Healthier
When you meal prep, you can prepare meals following a specific diet or make sure you're eating lots of whole grains, fruits, and vegetables.
If you divide up your meals for each day, you can control your portion size, ensuring you're not over-eating.
You're less likely to eat an unhealthy snack at the end of a long day if your meal is easy to heat up. You're also less likely to head to a fast-food place to grab dinner if you know dinner is ready and waiting on you at home.
Meal Prep: the Cons
While it's nice to come home to a fridge full of meals ready to put together or reheat quickly, there are negatives to prepping your meals. Here are a few to consider:
1. Planning
Meal prep requires a lot more planning. So you need to dedicate the time and energy to plan and prepare your meals each week.
While this might be easy for a few weeks or even months, you can slide into bad habits over time, finding yourself eating out too much or going to the store several times a week to pick up ingredients for last minute meals.
If you're in a busy season of life and have a lot going on, it can be challenging to plan out a week of meals to prepare.
Unless you have a large repertoire of recipes already pulled together, you'll need to set aside time to research meals and recipes.
Then, you need to inventory what's in your fridge, freezer, and pantry, write a grocery list and buy groceries to make meals for the week.
2. Time-Consuming
Prepping your meals for the week requires setting aside time to batch cook or prepare ingredients.
It usually takes at least a couple of hours for chopping, pre-cooking staples like rice or soups, and portioning out ingredients or meals.
You'll need to dedicate a convenient day and time to get food ready for the week, which means forgoing other activities to prep your meals.
3. Repetition
Another negative with meal prepping is that you'll be eating the same meals over and over.
Even if you vary your meals during the week (versus batch cooking and eating the same meals each day), you'll probably find yourself making the same meals over and over, week after week.
If you don't mind eating the same foods each week (or even each day!), this isn't a negative, but if you have a family or find yourself craving novelty in your food, it can be hard to get inspired to find new recipes every week.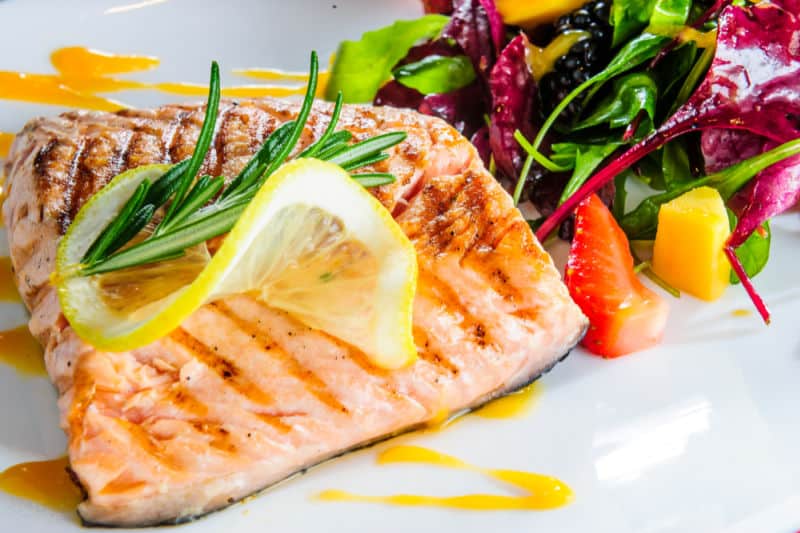 Meal Kits: the Pros
The cons of meal prepping are some of the reasons meal kit businesses have sprung up in popularity over the past few years.
Not only do their chefs find new and different recipes for you, but they also take much of the work out of your meals.
Let's look at other advantages:
1. Convenience
Meal kits are super convenient. They arrive at your doorstep, ready to prepare or reheat, so you don't need to go to the store and pick out ingredients, or even pick out your groceries on an online grocery delivery app.
The prep for your meal kits generally involves logging on to the website, choosing the meals you'd like for the week, and then storing the ingredients when they arrive at your door.
Generally, meal kits provide enough ingredients for two to four meals per week for two to four people (you choose when you sign up).
You'll pay about $9-$10 per serving for the kit, so the cost is a little less than at a restaurant but more than you'd pay at a grocery store.
2. Cooking Class
If you're bored with what you've been eating and you want to mix up your menu, meal kits are a great way to add different recipes or meal choices to your repertoire.
For example, Blue Apron recently offered Za'atar-Roasted Chicken Thighs and Saffron Risotto).
Meal kits are great for someone who's learning how to cook as they give you step-by-step instructions for how to prepare your perfectly-portioned ingredients.
These kits are great for exposing you to new recipes and new ways of utilizing your ingredients–think fast-pickled red onions for your tacos or Korean-style pulled pork.
3. Eat at Home
With a meal kit waiting at home, you're less likely to go out to eat. If you're someone who eats out often and is trying to reduce the amount you spend eating out, meal kits are a great go-between to making all your meals at home.
While some prep is involved with a meal kit, it's step-by-step, and ingredients are portioned out, so it's easy to pull a meal together.
Meal Kits: the Cons
There are, however, negatives to the convenience of meal kits. Here are some to consider:
1. Higher Cost
Meal kits are more expensive per serving, and you have limited choices for ingredients or recipes.
If you don't cook your kit ingredients within a few days they can spoil, wasting money and food that's thrown away.
Sometimes, you may not like the meals, which will mean you're paying for food that may go uneaten. 
2. Amount of Packaging
One big negative to meal kits is the amount of packaging they produce. Kits arrive in a box, and ingredients are wrapped in cold packs to ensure freshness.
Most ingredients are packed in individual containers, creating more waste than grocery store counterparts. You also have the cardboard and cold packs to dispose of.
Some meal kits have eco-friendly cold packs you can thaw and dispose of in the sink or return to the company for reuse, but there's undoubtedly more packaging created with meal kits that you have to deal with.
3. Limited Options
You will still have to go to the grocery store because meal kits only provide ingredients for dinners. So you'll need breakfast and lunch items unless you eat out every day.
This adds to your overall grocery costs each week. Also, if you have picky eaters in your family, dinner kits make it more challenging to adjust to their tastes, so you may have to plan for alternate foods for them.
The Final Verdict?
So, which is better, meal planning or prepared meal kits? Just like many things in life, there is no clear-cut answer. Your choice largely depends on your specific needs.
If you're budget conscious and have a large family, meal prep is probably the way to go.
When you have extra time each week to plan, love the challenge of discovering new recipes, and want to control the ingredients in your food, meal prep is for you.
If you're bored with your menu and too busy to plan dinners, meal kits are your best solution.
Ready to go meal kits can be a welcome convenience for times when life's complicated, you don't have time to decide on what to make for dinner, or you're not following a specific diet.
You may find you shift back and forth between both. When you have more time to think ahead and prepare, you can meal plan.
When life is busier and you need easy solutions, you might order meal kits for several months. 
If you're interested in trying out a meal kit, here are some popular companies, along with the types of meals they offer:
To learn more about meal prep, check out a few of these sites:
Budget Bytes (learn to meal prep on a budget)
Plan to Eat (a subscription site/app that allows you to save favorite recipes, then quickly scroll through them on your phone while cooking)
Sweet Potato Soul (Youtube channel for plant-based meal prep)
Whichever approach you choose, let 2022 be the year you embrace one of these popular methods of getting food on the table.
And if you find yourself switching back and forth between both, just remember that different seasons of life often call for different approaches to cooking.
Permit yourself to choose what works best for you at the moment.
Next: How the Ibotta App Helps You Save on Groceries