What are the Best Free or Inexpensive Health Apps?
(This page may contain affiliate links and we may earn fees from qualifying purchases at no additional cost to you. See our Disclosure for more info.)
Do you want to improve your health, but don't want to spend a ton of money?
The good news is you can stay healthy and fit – and save some cash too.
Maybe you have money goals, and a gym membership or health program doesn't fit into your budget. Or, perhaps it fits your budget, but you don't use it enough to make financial sense.
You don't have to pay for a gym membership – or an expensive health program – to improve your health. There are many budget-friendly apps to help you reach and maintain your health goals.
The great thing about health apps is, they're convenient too. You can take them along with you wherever you go.
What are the Best Free or Inexpensive Health Apps?
With so many apps out there, how do you know which ones are the best?
We've sifted through what's available and found some of the best free or inexpensive health apps for you.
Fitness Apps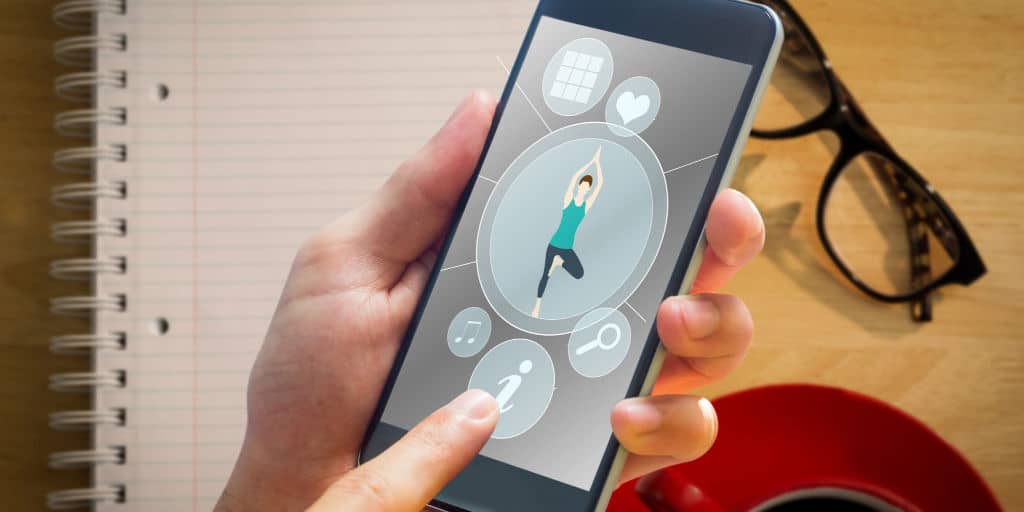 Home Workout
Johnson and Johnson 7 Minute Workout
The 7 Minute Workout app is fast and easy to use. Ranked as one of the best apps in one study, it combines 72 bodyweight exercises in intervals for a great workout in a short amount of time. A smart workout feature customizes workouts focused on your goals. The app is free.
Nike Training Club
Nike Training Club has over 185 free home workouts for all levels, lasting from 15 to 45 minutes each, with or without equipment. You can customize your workout plan to suit your goals, schedule, and progress. The app is a favorite for strength training and is free.
Sworkit
Sworkit is one of the most popular home workout apps. Sworkit allows you to customize workouts based on your fitness level, goals, time, and equipment. The app has over one million exercises (even some for kids) that follow guidelines from the American College of Sports Medicine. The app is free with a paid premium version available.
Running and Biking
C25K 5K Trainer
C25K is one of the most popular fitness apps out there. It stands for Couch to 5k. The app guides users from inactivity to finishing a 5k in 8 weeks. Many users who report being out of shape have reported success with this app. Workouts are 30 minutes, three days a week. The app is free, with a paid pro version for more features.
Map My Run
Map My Run by Under Armor allows you to customize your training by tracking the route, pace, distance, and time of your workout. The app also allows you to track walking, hiking, cycling, and other activities. One favorite feature among users is the community, where users can connect and support each other. The app is free to download, with paid add-on features available.
Nike Run Club
The Nike Run Club is a free app, customizable for all levels of fitness. Like other running apps, it tracks the details of your workouts but has other useful features too. There are options for audio-guided coaching, adding Challenges, and competition features as well. The app is free.
Strava
The Strava app tracks your choice of activity. Whether you run, ride, swim, paddle, or climb, Strava uses your workout data to analyze your progress. The app also lets you add extra challenges and compete within your community. Strava is free to download with paid premium options.
Yoga
Yoga for Beginners
For those new to yoga, the Yoga for Beginners app is a free option to build into your daily routine. The app features short, guided workouts for anyone wanting to incorporate the physical and mental benefits of yoga into their life. The app is free.
Pocket Yoga
The Pocket Yoga app offers guided yoga classes from five to sixty minutes long. Pocket Yoga doesn't need an internet connection, making it accessible anywhere. And for those new to yoga, the app has a full pose glossary that shows you what each pose should look like. The app costs less than $5, a one-time charge with no subscription requirements.
5 Minute Yoga
The 5 Minute Yoga app provides yoga practices that are as the name suggests – five minutes long. Yoga poses are simple and straightforward. The app is excellent for anyone who wants a daily yoga habit that's easy to maintain. The app is free to download and try. After that, there are low-cost monthly or annual subscription options.
Nutrition apps
My Fitness Pal
MyFitnessPal by UnderArmor is one of the most widely used and popular health apps. Most users use the app to track calorie intake, though it has an activity tracker too. The app has an extensive database of over 6 million foods, a UPC scanner, and some restaurant foods. MyFitnessPal offers a free and premium version.
Fooducate
Like MyFitnessPal, Fooducate helps you track what you eat for weight loss or health. You can add goals, look for healthier alternatives, and track calories and exercise. The quality of foods are graded, with A+ being the best, and D the worst (though this can be somewhat subjective). The app is free, with paid premium features available.
Meditation and Sleep apps
Insight Timer app
The Insight Timer app has over 25,000 guided meditations on stress, relationships, anxiety, sleep, and more. The app also provides free podcasts, music, and talks. Content is provided by the top mindfulness and meditation teachers around the world. Much of the app is free, but a paid subscription gives you access to more courses and teachers.
MyLife Meditation app (formerly Stop, Think, & Breathe)
The MyLife Meditation app helps you tune into how you're feeling. It provides meditation and mindfulness activities to address your current emotions. There is a before and after check-in feature to help you see progress. Much of the content is free. A paid subscription is available for longer meditations and more activities.
Sleep Cycle Sleep Tracker app
The Sleep Cycle app tracks your sleep through sound and analyzes the data so you can learn how you sleep best. It also features an alarm clock that gently wakes you up during your lightest sleep cycle. The app is free, with premium features available for sale.
Improving Your Health Pays Off!
Improving your health helps limit and prevent chronic disease. By taking charge of your health, not only will you feel much better, but you could also save money on future health care expenses.
If a health app helps you improve your health and wellbeing, it will pay off, quite literally. And staying healthy doesn't have to be expensive.
With so many free and inexpensive health apps to choose from, you can try different ones to learn what works best for you. If one app doesn't work, another might be the perfect fit. To good health!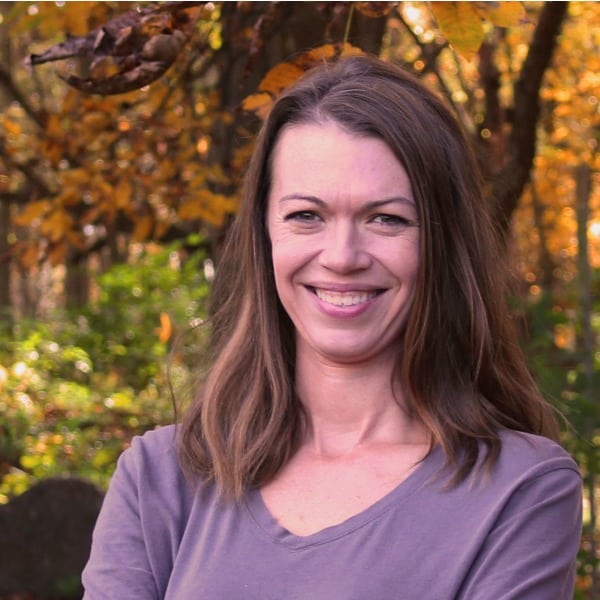 Article written by Amanda, a team member of Women Who Money and the founder and blogger behind Why We Money where she enjoys writing about happiness, values, and personal finances.