Is Attending a Professional Conference Worth It?
(This page may contain affiliate links and we may earn fees from qualifying purchases at no additional cost to you. See our Disclosure for more info.)
Today, more than ever, it's clear that keeping your skills up to date is a must to remain competitive in the business world.
Having the latest ideas and technologies in your arsenal will improve your chances of earning a promotion or pay raise and genuinely excelling in your profession or business.
Moreover, updating your skills is a must when re-entering the workforce after a long time away.
It will bolster your confidence, make you more attractive to employers or clients, and ease the transition back into your career. And not to be underrated- it also feels good to learn and grow.
For these reasons (and others), professional development has become quite an industry.
You can find countless opportunities to learn just about any skill you can imagine. And professional development comes in many formats—reading books, taking courses, attending professional conferences, etc.
The industry has kept up with the times technologically, and now taking online courses or webinars is a dominant way to get your information.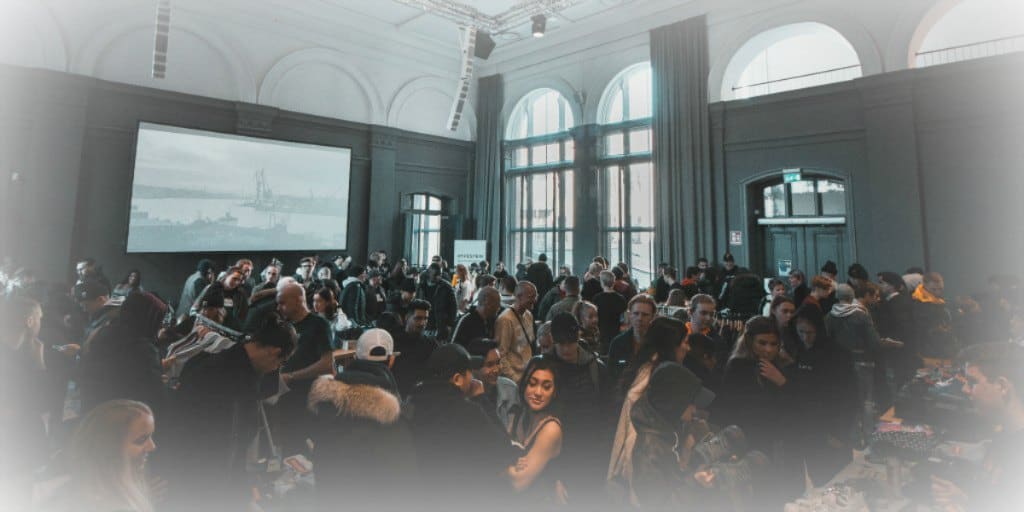 So Why is Online Learning so Popular?
For one, it's generally cheaper than attending a conference. The online course creator typically has low overhead and doesn't need to charge a lot to recover costs. The course is also easier to scale.
While a conference generates many paying customers at once, the online course can live on perpetually, generating sales indefinitely.
For the attendee, online learning doesn't generate travel costs and likely doesn't have much opportunity cost in the form of missed work or business opportunities while participating.
The other significant upside to online courses? They're typically incredibly convenient.
Online courses or webinars are often pre-recorded. Meaning you can watch or participate when it fits into your schedule.
It seems like life is busier than ever, so this feature can be beneficial—(if you actually get around to doing the training).
Additionally, you can pause the lesson mid-way through to go and do something else. You can also review pieces of the recording later to gain a better understanding.
Online learning allows for the inevitable distractions of life.
And—it's portable. You can take your online courses with you on your laptop, tablet, and phone, accessing them wherever there's an internet signal.
You can augment your skillset while taking the train to work, waiting at the doctor's office, or wherever and whenever you find yourself with a spare moment.
And perhaps best of all—if you want, you can get your professional development on from your couch wearing your jammies.
It sounds like a pretty good deal.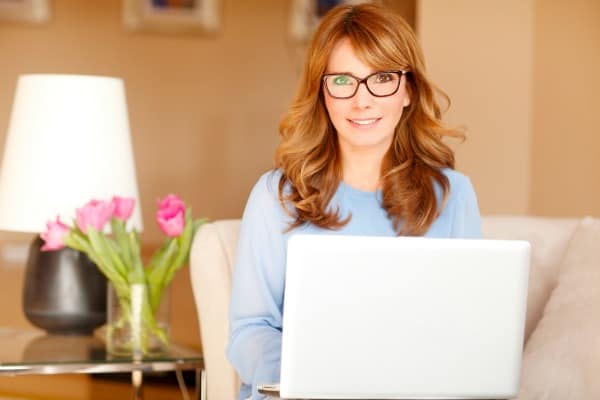 So Just Forget About Attending Conferences?
Conferences require travel, a defined time commitment, and a significant cash outlay, and they just seem so inconvenient to both schedules and budgets.
But! Conferences offer something that online learning can't—a real human connection.
Online communication is the norm now, making it relatively commonplace. Being able to meet in person has become a special event.
Speaking to someone live is a much more dynamic experience. Often, when we engage with others online, it's asynchronous. They post something, and we respond. And then we wait for their return volley.
The lack of real-time spontaneity and momentum in communication results in lost ideas and missed opportunities.
Online conversations are fragmented, whereas a human connection is much more holistic.
You get the tone of voice, the facial expression, and the energy of the person you're speaking with.
As such, both parties will be better able to understand the exchange of information.
Additionally, when you're taking an online course, it feels very one-sided. The instructor is imparting their wisdom to you, and they're selling their ideas to you.
When you're at a live event, you get to sell back. It's an opportunity to show what you have to offer and to forge relationships with others based on mutual benefit.
And let's not forget what a professional conference is—an incredible aggregation of resources.
Conferences offer several courses, multiple opportunities to converse with brands, and countless networking opportunities.
There's no need to hunt for each piece individually; they're all right there.
Even though this can be overwhelming, it's still an incredible opportunity to completely immerse yourself in your profession with a community of like-minded peers.
What About the Cost?
Yes, attending a professional conference will be more expensive in both time and money than taking a Udemy course.
Still, the return on investment has the potential to be exponentially higher.
Even if you don't land business directly at the conference, the information you pick up could lead to the breakthrough you've been looking for.
The connections you make could become lifelong friends or produce lucrative opportunities in the future.
Putting a value on that is tough!
However, there are a couple of ways to help determine if a particular conference is worth the price tag.
You can reach out to previous attendees with similar backgrounds and make a note of their experiences.
Did they take away valuable lessons?
Did they strengthen their brand or their professional position?
With your situation and goals in mind, would they recommend this conference?
You can also do some homework before clicking the purchase button.
Look at the session offerings, the speakers, and the list of brands that will be there.
Will information be presented that's critical to your business or professional growth?
Have you been dying to meet people you know will be attending?
If you think the conference could be beneficial to attend, there are some ways to mitigate the impact on your wallet.
If you have a business, attending a related conference is a tax write-off. (You'll want to keep meticulous records of all expenses and ensure any non-business costs don't get factored in.)
Not self-employed? Since highly skilled professionals make for a highly competitive organization, you may be able to get your employer to foot the bill.
There are ways to defray conference expenses if you don't have a business or an employer willing to cover the cost.
Some professional conferences offer scholarships covering the entrance cost—so it's always good to check for that.
Additionally, there are numerous hacks to save money on business travel/conference-related expenses.
There are ways to make attending a conference more budget-friendly, from flights to lodging to food.
Even though attending a conference offers benefits, online training cannot; at the end of the day, you have to consider what makes sense for you.
Your budget, schedule, and goals all need to be taken into account.
If a given conference is not right for you, that's OK. Maybe the next one will be a better fit for a better time.
Attending a Professional Conference
Here are some helpful hints to get the most out of the experience.
Pinpoint what you want to get out of the conference.

Do you want to learn a specific skill?
Network with certain people?
Book more business?
It's OK to have multiple goals but have them well defined. This will help guide the endless choices about using your time during the event.
Make a plan that supports those goals—in advance.

Research the people you want to connect with.
Understand the needs of the businesses you hope to partner with.
Go into these meetings well prepared to increase your chances of getting the desired outcomes.
Plan, but don't over plan. Yes, that's possible! Avoid booking so full that you have to say no to a fantastic unanticipated opportunity.
Be ready to sell yourself. You don't need to be obnoxious or slimy about it but be prepared to briefly, yet engagingly, explain what you do. Have business cards/resumes/media kits at the ready and hand them out to those you connect with.
Be approachable, and don't fear approaching others. Everyone attending the conference is centered around a similar theme. While every attendee will have different goals, you're bound to find common ground. And remember—people go to conferences to meet others.
Take care of yourself. The conference will be a series of long, action-packed days that can take their toll if you don't make time for some self-care.

Wear comfortable shoes and clothing.
Stay hydrated (easy does it on the happy hour).
Have some snacks, aspirin, throat lozenges, and vitamin C.
Get some rest, and if you're introverted, schedule whatever downtime you need to refresh.
Have fun! Professional conferences are business-oriented, but business people also like to have a good time. Take advantage of the social events the organizers put together—or strike out with some new friends.
Formulate a follow-up plan as soon as the conference is over.

Review your notes and the business cards received.
Prioritize following up with folks you've either promised information to or may be doing business with.
Follow new contacts on social media (you can also keep up with this during the event!).
Store all of the information (things you learned at sessions, contacts, etc.) in a way you can easily reference in the future.
Maximizing the professional conference experience will look different for everyone, but these tips are a good starting point to guide your thinking.
Additional Reading:
Article written by Laura