Should You Move Back Home to Save Money?
(This page may contain affiliate links and we may earn fees from qualifying purchases at no additional cost to you. See our Disclosure for more info.)
Deciding where you'll live is never an easy decision to make.
Whether you're graduating into an uncertain job market or feeling buried by debt, one choice more and more young people are considering is moving back home to their parents.
While multigenerational living certainly isn't the norm in the United States, it is on the rise. There are definite benefits and drawbacks to moving back home to save money.
Plus, there are important considerations for both young adults and parents to make before finalizing the move.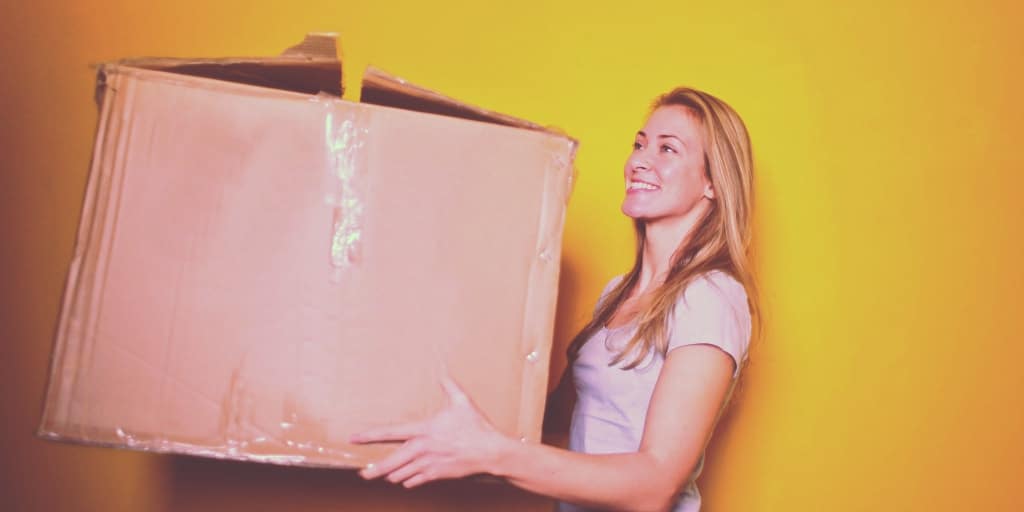 What are the Benefits of Moving Back Home?
So you're considering moving back in with your parents.
Perhaps you have friends who've already done so. Or maybe your friends are avoiding it at all costs.
It might not be everyone's first choice, but it's definitely a decision worth considering.
Here are some of the benefits of moving back home to save money.
1. Pay Down Debt
When someone moves home with their parents, it may offer them the opportunity to reduce their living expenses. If that's the case, then moving back home can allow them to pay down their debts.
Perhaps it is consumer debt or maybe it is student loans. Either way, by reducing your expenses each month, you can tackle your debt more aggressively.
2. Grow a Nest Egg
In addition to paying down debt, moving back home provides other benefits. With lower expenses, someone living at home is better able to grow their savings.
That savings could be for a big-ticket milestone event, such as putting a downpayment down on a house, paying cash for a wedding, or even saving for the birth of a child.
It's also the opportunity to generate an emergency fund and create more savings in general.
3. Contribute to Family Home
In discussions of young adults moving home, there's considerable attention given to how the adult child benefits. When an adult child moves home, there can be benefits to other family members as well.
As parents age, it can become difficult for them to do certain home maintenance tasks around the house.
Even if both parents are in perfect health, having another pair of hands to help around the home can be helpful when it comes to tackling projects.
4. Offer Care for Other Family Members
Depending on the age of the parents or other people in the house, there is another benefit to moving back home. You might be in the position to offer care for parents as they age.
Additionally, depending on the age of your siblings, you may be able to help with caring for younger children in the home.
This can be especially true in the case of large families or blended families where there's a considerable age range of children in the household.
What are the Drawbacks of Moving Back Home?
While there are considerable benefits to moving back in with your parents to save money, there are some drawbacks as well. Of course, every situation is unique.
Before you make the decision to move home, you want to see if you think any of these issues will impact you or your family.
1. Peer Pressure
It seems strange to talk about peer pressure when you're in your 20s or 30s, but that's actually worth considering.
In America, you're more likely to hear of an adult child moving home as a punch line in a joke than you are to hear some proudly declaring they are moving back home.
It isn't the norm here. Yet, the numbers of young adults moving back home continue to rise.
Being able to articulate the benefits of moving home is a great way to counter any uninformed comments.
2. Different Lifestyles
One of the drawbacks of moving back home stems from people in the house following different lifestyles. Many times, when young adults move back in with their parents, it's after being away at college.
That lifestyle can be dramatically different than the lifestyle of other people still living at home. It isn't that you are going to be throwing frat parties or sorority mixers; it is simply that people are often living on conflicting schedules.
This can be especially true if you have young siblings who are getting up very early each weekday for school and following very different curfew expectations.
Additionally, expectations around romantic relationships are also worth considering before you make the move back to your parents.
3. Sticking Points Around Money
Another downside to moving home can stem from money. While moving back home can help you save a considerable amount of cash, it can also become a pain point in some cases.
Before you move back to your parents' home, it is important to have an honest conversation with your parents as to what you're expected to contribute.
Some adult children pay rent, others contribute to utilities, and some might only be responsible for their own personal expenses.
Another money issue that can arise is your parents feeling that by allowing you to move back home, they're entitled to have some say as to how you spend or save your money.
4. Expectations for Later
In many multigenerational homes, adult children do not only move back home to save money. They also move home to care for parents or grandparents in the home.
If you're not in a position where you need to care for them immediately, you still want to discuss expectations for later in life.
If you move home now, do your parents expect you to care for them in retirement or when they are ill?
Every family has different feelings surrounding the level of support they are willing and able to offer one another. Discussing these expectations openly can help keep everyone on the same page.
What Other Options Might Exist?
Maybe you aren't ready to make the decision to move back home to save money. There are other options that might help you slash your living expenses while avoiding sticky situations that might arise with a move back home.
1. Pay Rent
One of the easiest ways to mitigate some of the conflict and tension around moving home is to offer to pay some rent.
If you can develop more of a tenant-landlord relationship, that can help defray some of the issues that might arise.
Additionally, there are some young people who choose to move in with other family members, rather than their parents.
Perhaps they live in an area with a better job market or a lower cost of living. By paying rent to a relative, it might be even easier to maintain a tenant-landlord relationship.
2. Move into a Guest House
If your family home has space above a garage or the family home serves as an income property, you can take paying rent one step further.
In addition to paying rent like a tenant, if you live like a tenant, you might find yourself with more privacy.
3. Get a Roommate (or two!)
Rather than moving back in with your family, you might consider living like a college student a little bit longer.
By living with a roommate, you are able to slash your living expenses sometimes by as much as half.
Of course, not every roommate situation is ideal. But even if you can make it work for a year or two, you can amass more savings and pay down some of your debt.
4. House Hack
There are a lot of ways you can house hack besides getting a roommate. There are plenty of people who list part of their homes on Airbnb to generate additional income.
You might also consider renting out your parking space. Of course, you want to make sure that you're in compliance with any other local ordinances and homeowner's association rules.
What Should Parents Consider?
As parents, it's our instinct to provide for our children. We want to see them grow, prosper, and thrive. However, it's vital to consider yourself before agreeing to have your adult child move back home.
Put on Your Own Parachute First
Before you agree to have your child move back in with you, make sure you can withstand the move financially.
You should not see an increase in rent or mortgage payments due to an adult child moving home. But you can expect to see an increase in other costs, including groceries and utilities.
Of course, you can also work with your child to sort out these expenses ahead of time.
Allowing your adult child to move home to save money should not come at the cost of your current financial situation or your retirement.
Minimize Conflict
In many relationships, absence makes the heart grow fonder, and homecomings are often romanticized. However, it is crucial to consider family dynamics and expectations before welcoming an adult child home.
Set clear parameters before the move, and have open dialogue. You don't want to invite unnecessary stress into your or your child's life.
You also don't want to strain your relationship with your partner, your adult child, or any other children still living in the home.
Consider Other Cultures
In many cultures, adult children moving back home is the norm, not the exception. While American individualism and autonomy might tout the message of living independently at the age of 18, that isn't true everywhere.
Spend some time exploring other cultures and even having conversations with other people who live in multi-generational homes.
Learning from how other people live and what works for them can be a lot more helpful than just running a hypothetical scenario through your mind.
Final Thoughts on Moving Back Home to Save Money
Choosing where to live is a difficult and important decision. It can impact everything from job opportunities to living expenses.
No matter why you might be considering a move back home with your parents, it's crucial to weigh the pros and the cons.
While it may not be the traditional path many Americans follow, moving back home to save money can be a very worthwhile choice.
Article written by Penny