Adjusting Your Budget in a Time of Crisis
(This page may contain affiliate links and we may earn fees from qualifying purchases at no additional cost to you. See our Disclosure for more info.)
What's your plan if you lose your job? What will you do if your work hours get reduced? What happens if you lose your child care?
These aren't easy (or fun) questions to answer. Yet everyone should think about what they would do in a financial emergency.
Whatever the situation, you would need to take immediate action to deal with your money.
We'll help you devise a plan. Below we cover how you can create an emergency budget and adjust your finances in a time of crisis.
What is an Emergency Budget?
An emergency budget helps you cut all unnecessary expenses to make your money stretch as long as possible.
Think survival. It's a back-to-the-basics plan designed to help you navigate a financial crisis.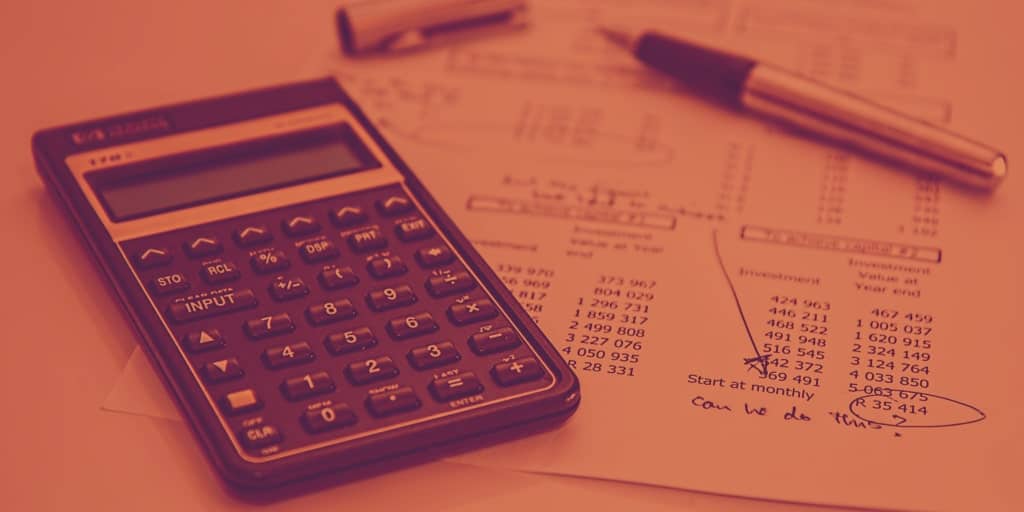 Even if you have never had a budget before, when you're in a financial crisis, an emergency budget will help you. And even if you're not currently facing an emergency, things can change quickly.
Having an emergency budget ready is a sensible thing to do.
Related Reading:
Focus on Getting Through – This is Temporary
When you're in a financial crisis, it's easy to feel defeated and fear the worst. But panic won't help you. Take a deep breath and know that you'll get through this.
Life might not go as you planned for now, but you will get through this and come out of it stronger.
Shift Your Mindset
Have you been working on financial goals, like savings, investing, or debt repayment?
You'll need to shift your focus. Depending on your situation, it might be time to set those goals aside for now. The more cash you have available, the easier it is to weather the storm.
You might have to:
Decrease your savings rate
Pay the minimum or defer debt payments
Invest less (or none at all)
After the storm has passed, you will get back to your goals. The idea is to have enough money on hand to get you through the crisis.
Create an Emergency Budget
If you already have a budget or spending plan, use it as a base for your new emergency budget.
If you don't have a current budget in place, not to worry. You can still take inventory of your situation and create an emergency budget.
Put your emergency budget in writing. Create a spreadsheet or use paper and pen.
First, write down all the money you have available. Next, create a list of your current expenses. Then, right next to your current expenses, create a list of your new "emergency budget" expenses.
Below are some suggestions and details to include.
List the Money You Have Available
If you have emergency savings, you need to make it last. You could be eligible for unemployment or other benefits.
As a last resort, you may consider options for borrowing money to pay your bills.
Whatever situation you face, you need to make your money stretch as long as possible. Think about all your available resources.
Here are some areas to consider:
Income. If you have income coming in, write down how much you expect to make each month.
Unemployment and other benefits. If you lost your job, take into account unemployment, severance pay, and other benefits for which you are eligible.
Emergency savings. All savings count, emergency, or not. When in a financial crisis, count all savings buckets or sinking funds, like those for "vacation" or "gifts" too.
Loans. Borrow money to get through an emergency only after exhausting all other options. There are a few choices you might consider, including:
Family. Asking family (or friends) for money should be a last resort. But, if you're in an emergency and this is the only option, make sure you do it right.
List Your Current Expenses
You have to know what your current expenses are to see what you can cut out or reduce.
Make a list of every single expense you currently have. Put it into your spreadsheet or write it down on a piece of paper.
If you don't know what your current expenses are, use your bank, credit card, and other financial statements to help you gather your expenses.
Common Budget Categories to Consider
Fixed Monthly Expenses:
mortgage/rent
utilities
loan payments
insurance
Variable Monthly Expenses:
groceries/food
gas/fuel
entertainment
shopping
Quarterly, Biannual, and Annual Expenses:
property taxes
quarterly estimated income taxes
insurance
annual fees
HOA fees
Cut all Non-essential Expenses
Slash everything that's not absolutely necessary. Everyone's idea of essential is different, and each situation is unique. Whether you need to cut a little or a lot will depend on your income, savings, and other contributing factors.
Remember, this is an emergency. And it is temporary. You are cutting out these expenses now, but it doesn't mean you can't add them back in again when the crisis is over.
Cut Discretionary Spending
These are things like eating out, ordering take-out, shopping, clothes, coffee, personal care, haircuts, electronics, Netflix, Hulu, apps, and more.
Cutting spending on these things might not seem like it will make a difference, but it adds up. You might not need to cut them all – some of them help you maintain your sanity. You decide what's best for you.
Cancel Subscriptions and Memberships
You probably pay for subscriptions and memberships you don't use. Immediately drop the forgotten, unused subscriptions and memberships.
Then evaluate the ones you use and decide if you can temporarily do without some of them.
If you're stuck at home, you might want to keep a few subscriptions that help keep you entertained. But if you subscribe to several streaming apps, for instance, you'll want to cancel the ones you use the least.
Use it Up, Wear it Out, Make it Do, or Do Without
Use less electricity and gas. Turn off the lights, unplug unused appliances and electronics, and drive less by batching errands and staying home.
Stretch your groceries. Learn to cook recipes with basic ingredients to save on food. Stock up on sales and shop less often. Avoid wasting food. Find ways to revamp leftovers or freeze them for another day.
Make your personal care items last. Use less shampoo, toothpaste, makeup, and other personal care items to stretch them out.
Get creative, DIY, and learn new skills. Think of creative solutions to problems you would usually pay to solve. If something breaks, can you fix it rather than replace it?
Instead of using services you typically use, like changing your oil, housecleaning, or mowing your lawn – can you do them yourself? Make it a fun challenge to become resourceful and learn new skills along the way.
Weigh if something is a need vs. a want. If it's a want, try to do without it for now.
Reduce Fixed Expenses
These expenses are "fixed," but that doesn't mean you can't reduce them. Here are some suggestions for lowering your fixed costs:
Call service providers (internet, cell phone). Ask for a cheaper plan or consider switching carriers.
Call your insurance company. Ask about discounts or consider switching carriers. You can raise your deductible to reduce premiums, but this carries a significant financial risk (and could aggravate your financial crisis).
Call Your Lenders
Many lenders can suspend payments and interest when borrowers experience financial hardship.* Contact all your lenders to discuss your circumstances and explore your options. Most financial institutions and credit cards will work with you in an emergency.
*Federal student loan payments and interest are suspended during the pandemic. Most banks and other financial institutions are offering financial help too.
Temporarily Reduce Retirement or College Savings
It's hard to recommend cutting back on these critical savings. But, if you are in a crisis, and have no other choice, reduce contributions until you're back on your feet.
(If you are working and contribute to a 401k with an employer match if you can afford it, you might consider contributing enough to receive that match.)
Prioritize
Once you've cut out and reduced everything you can, decide which bills take priority.
Start with your basic needs, such as food, shelter, utilities, and healthcare. Then move on to paying the minimum on your loans or get them deferred.
If you expect that you'll continue to have enough money, you could pay more than the minimum (not typically workable in a financial crisis).
Establish Your Emergency Budget, No Matter What
Financial crises are scary. But they're temporary, and help is available.
It's wise to create your emergency budget, whether you need it or not. If you don't need it right now, that's great! But having one ready establishes the peace of mind that, if you face a money emergency, you'll know what to do.
Financial Resources During the Pandemic
Things are changing quickly with the pandemic, financially and otherwise.
Whether you've lost your income or are otherwise facing a financial crisis, help is available. The New York Times has compiled an excellent, comprehensive resource that will help you financially navigate these times.
Ready To Learn More About Managing Your Money? Start Here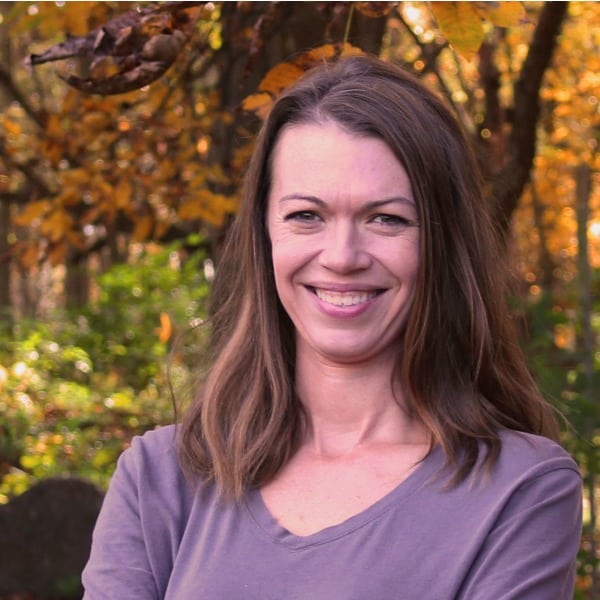 Article written by Amanda, a team member of Women Who Money and the founder and blogger behind Why We Money where she enjoys writing about happiness, values, and personal finances.