What Happens if I Get Sick or Hurt While Uninsured?
(This page may contain affiliate links and we may earn fees from qualifying purchases at no additional cost to you. See our Disclosure for more info.)
Getting really sick or hurt while uninsured is a concern for millions of people.
Delaying treatment because of the fear of not being able to pay for medical care is a genuine concern.
Going without health insurance coverage (even for a short period of time) puts you at serious financial risk.
Without an affordable health plan, preventive or routine care, illnesses can become severe and cost even more to treat.
It can get expensive quickly should you need to see a doctor, visit an emergency room (ER) for a medical condition, receive therapist services, or take prescription medication.
A lack of insurance can erase your emergency fund or cause you to rack up debt. And in severe cases, it may even lead to bankruptcy.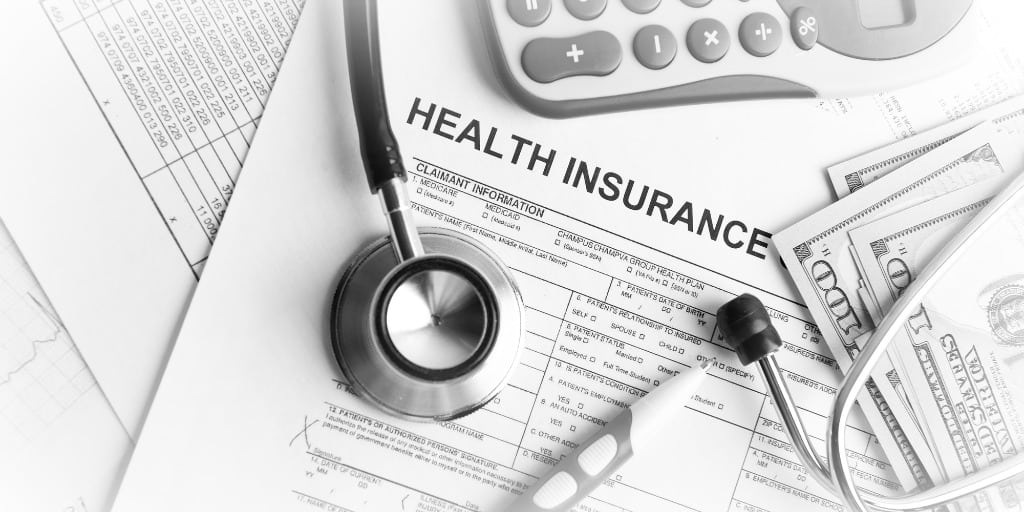 Why Are So Many People Uninsured?
According to the Kaiser Family Foundation (KFF), many people remain without health insurance because of the high cost of coverage.
Some lose coverage when their job ends, they leave employment for other reasons, or when they go through a life event such as divorce.
And if offered COBRA continuation coverage when employment ends, many cannot afford the premiums.
Young people reach an age where they become ineligible to be on their parent's health insurance company's plan. Or they may emancipate at a younger age and struggle to find affordable coverage.
Self-employed individuals may also join the ranks of people without insurance due to having a difficult time paying health care premiums.
How Can the Uninsured Get Health Insurance?
If you lack healthcare coverage and are not eligible to get insurance through work or a family member, you can visit the federal government's website HealthCare.gov to research insurance policy options to purchase.
You can determine eligibility and if subsidies are available at your income level. You can find local help on the website too.
Seeking employment offering some level of employee health coverage is an important option. Just remember there will likely be a waiting period before coverage goes into effect.
Additionally, you may need to wait for open enrollment if you did not enroll for coverage upon initial eligibility.
If you're considered low-income or have a disability, be sure to check if you're eligible for assistance through a government program such as Medicaid.
Some states have "charity care" programs – check with your hospital's billing department or county health department for assistance.
Using a health care sharing ministry is a legal option for coverage of medical expenses over a traditional insurance company plan, and is an option some people choose.
If you're considering only purchasing a catastrophic health care plan because other plans cost too much, make sure you're meeting all of the guidelines explained at HealthCare.gov.
Children under 18 may also qualify for a state CHIP or Children's Health Insurance Plan if their family's income exceeds Medicaid limits.
Options When You Have No Insurance
Many people think they lack health care options. But affordable care and free options are available in most communities for people regardless of their insurance status.
If you're in between jobs, waiting for medical benefits to start, can't afford insurance, or if you're choosing to go uninsured, you may have low-cost options you haven't considered.
And some don't have income level qualifications preventing you from accessing medical services.
Health Clinics
There are a variety of clinics or community health centers available in most bigger communities.
Traveling clinics also stop in some rural towns and villages hoping to meet some of the health concerns of uninsured people living in those areas too.
1. A Community Health Center usually provides basic primary care services and charges fees on an income-based sliding scale.
These are essential health services supporting low-income people so they do not feel the need to access ER services to get medical care.
In many communities, you can call 2-1-1 to reach the United Way. They offer a free and confidential 24/7 service to help people locate a community clinic and the services they need.
2. You can find a Walk-in clinic in some grocery stores, pharmacies, or strip malls.
The medical personnel who work in these clinics can provide basic services such as vaccines, physicals, health screenings, and medical treatment for minor illnesses or injuries, along with monitoring and managing ongoing health conditions.
Many walk-in clinics supply a list of prices for each of their services so there are no surprises about medical costs.
3. "Good Samaritan" or free clinics in your area may receive funds from non-profits or religious groups. Medical provider services are usually offered free of charge to people without medical insurance.
There may be long waits at these clinics, but it's worth it to many people who otherwise couldn't afford high-cost dental treatments or vision exams.
4. On-campus clinics are an excellent option for college students for basic primary care health services.
Many college health care centers now offer extensive mental health services, in addition to some preventive care, monitoring of medications, and more serious health conditions of enrolled students.
Health Screening Events
You may find free or low-cost health screenings at medical facilities, clinics, fitness centers, or community organizations such as the YMCA.
Preventive screenings highlight a particular illness such as high cholesterol or diabetes, to address it and prevent further progress of the disease.
Paying Cash at Your Doctor's Office
You might think you need to have insurance to see your primary care physician. Instead of assuming that's true, call and ask what the cash price for a visit is for patients without private insurance.
The acceptance of cash is becoming more common in advance of treatment from a health care provider in many practices.
You can even ask for a discount in writing before your appointment.
Pay a Flat Fee to a Direct Primary Care Provider
In some areas of the country, you can pay a physician a flat fee each month to join and receive unlimited primary and preventive health care services. Many prefer this because it is convenient and affordable.
Pairing these services with high deductible health plans (HDHP) to meet minimum coverage requirements by current law is possible.
Still, it's important to consult a tax advisor and HealthCare.gov to ensure you're meeting all requirements.
Urgent Care Centers
Seeking health care at an urgent care facility may not save you money over visiting your primary care physician.
Yet it's still an important option to consider for illnesses or injuries like broken bones which are not serious or life-threatening.
Many centers have extensive equipment and labs to treat a wide variety of patients.
Urgent care centers are usually open in the evenings and on weekends when your primary care doctor's office isn't.
Search online or call ahead to find out the hours and center policy for making appointments.
Final Thoughts
One of the most important things you can do if you have no health insurance is to educate yourself on the low-cost or free options available to you.
Then if you get sick or injured, you won't have to try to figure out what to do when you're not feeling well.
Always know where the closest clinic, urgent care facilities, and emergency room are located.
If you have a primary care physician, inquire about discounts for customers who pay in cash at the time of service, before you need an appointment.
Seek out direct primary care providers, review their costs and services, and see if they're accepting new patients.
When you're looking for a new job, consider health care and other benefits in addition to just looking at what your salary will be.
Medical insurance is an expensive benefit you need to include in making job decisions.
Even if you're very healthy and rarely need medical attention, take action and be prepared. Don't just hope you won't need to see a doctor or visit the hospital for emergency care.
And remember to keep a focus on prevention and wellness to minimize health care costs now and in the future! This includes your dental and vision care too.
Additional Reading: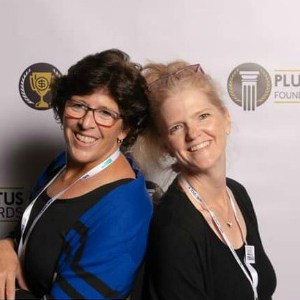 Amy and Vicki are the coauthors of Estate Planning 101, From Avoiding Probate and Assessing Assets to Establishing Directives and Understanding Taxes, Your Essential Primer to Estate Planning, from Adams Media.