Is Consolidating Your Debt a Good Idea?
(This page may contain affiliate links and we may earn fees from qualifying purchases at no additional cost to you. See our Disclosure for more info.)
Do you feel like you're drowning in debt?
Struggling to stay on top of minimum payments or interest payments? Incurring late fees?
Or perhaps you're chipping away at your obligations but still feeling like you cannot move that mountain?
Depending on your situation, you might consider debt consolidation.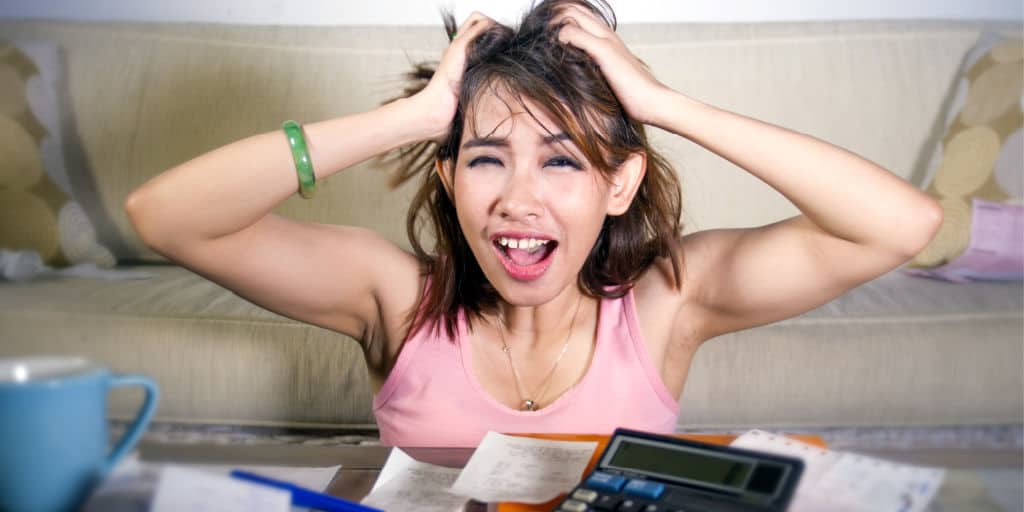 To know if it's right for you, we share the pros and cons of consolidating your multiple bills below. Plus, we'll clue you into scams and answer some of the most common questions.
What is Debt Consolidation?
Debt consolidation is a process of taking multiple high-interest liabilities and merging them into a single loan.
Typically, this involves consolidating several high credit card balances into a personal loan, so you only make one monthly payment.
Consider these pros and cons of combining your debt to see how it might help you.
The Pros of Debt Consolidation
When you have several financial obligations, taking out another loan can be unnerving. So, before you decide on consolidating your credit card or other unsecured debt, you'll want to weigh the advantages carefully.
Here are some of the benefits:
Snag lower interest. While this isn't a guarantee, a debt consolidation loan often holds a lower interest rate than credit card debt. With less money going toward interest each month, you can pay down your balance more quickly.
Lock in fixed rates. If you have debt with flexible interest rates, it can be frustrating from a planning perspective. Consolidating your liabilities with a fixed rate means you're locking in at a consistent rate. That can make your budgeting much more straightforward.
Get organized. Consolidating your debt can help you get organized. Instead of navigating multiple balances, various minimum payments, different interest rates, and scattered due dates, everything is meld together – one balance, one interest rate, and a single payment on a specific due date.
Find the finish line. With multiple financial obligations swirling around, it can be hard to guesstimate when you'll be debt-free. The consolidation loan process involves setting up a repayment schedule. That means you'll know exactly how many payments you need to make and how long you need to make them. Having a definite finish line can be very motivating.
The Cons of Debt Consolidation
While merging all your liabilities into one can offer myriad benefits, there are some drawbacks to combining your debt as well.
Here's what you need to consider in terms of the disadvantages:
The math might not make sense. You want to make sure you're consolidating your high-interest obligations. If you pull in any debt with a lower rate than what you consolidate for, you'll pay more money, at least on that particular liability. Additionally, you want to ensure you're not extending the timeline on your debt repayment journey in such a way that it results in you paying more interest in the long run.
Fees find you. Before you make any money move, you want to read the fine print. If your debt consolidation includes high costs, you might be better off continuing to make separate payments.
Credit cards tempt you. By merging your liabilities into a personal loan, you're technically freeing up your credit cards. If the temptation is too high, and you go back to using your credit cards without paying your new balance in full, you can land yourself back in the same situation as before.
You might get denied. Debt consolidation isn't a guarantee. Be sure you understand you may not be approved. This usually has to do with a low existing credit score, income level, or amount of financial obligations you're trying to consolidate.
How Does Consolidating My Liabilities Impact My Credit Score?
Your credit profile can play a significant role in your finances, so it's essential to be mindful of it. That's why many people wonder how merging debts impact credit scores.
In the short term, you'll likely see your credit score dip a few points. That's because lending institutions that provide consolidation loans take a look at your credit history and score, typically pulling a hard inquiry credit report.
Depending on what you do after you consolidate your financial obligations, your credit score can see positive or negative consequences.
To have a positive effect on your credit score, you want to do these things:
Make your monthly loan payments on time
Continue to chip away at loan balances to reduce credit utilization
Avoid incurring additional debt
Your credit score might see negative repercussions if you do these things:
Miss monthly payments or make them late
Add to your outstanding balance
Apply for other loans that make hard inquiries on your credit
What About My Student Loans?
Student loan consolidation is different from debt consolidation and depends on the type of student loans you have.
As a student loan borrower, you may have federal or private loans. You may also have both types of loans. Knowing which type of student loan you have can help you understand the consolidation loan options available to you.
If you have multiple federal student loans, they can be combined into a single federal loan. This is done through the Department of Education.
It's important to note this particular consolidation process will not lower your interest rate but will allow you to go to just a single monthly payment.
Private student loan consolidation is often called student loan refinancing. Much like refinancing a mortgage, you work with a private lender to qualify for a lower interest rate.
There are no application or origination fees, so some people refinance their private student loans regularly.
Learn more about your options to consolidate or refinance your student loans.
Debt Consolidation Scams
When credit card debt and other financial obligations are burying you, any promise of a way out can seem appealing. Unfortunately, scammers know this and are quick to try to capitalize on it.
By being aware of some of the scams surrounding debt settlement and consolidation, you can stay safe while tackling your financial obligations.
When pursuing a personal loan to consolidate your existing high-interest debt, keep your eyes open for these warning signs: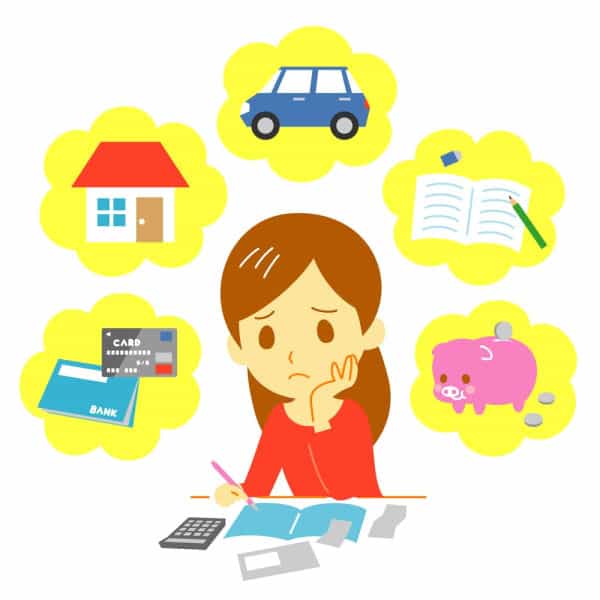 Someone who's overly aggressive. You shouldn't feel sold to or taken advantage of when working with a financial institution, online lender, or credit counselor, through the loan process.
You get advice that feels off. Some scammers will tell you to forgo paying on existing loans or refuse to make contact with your creditors.
The company pursues you. Cold calling should not be part of the debt consolidation process. Be wary of anyone who reaches out to you with an offer. Instead, look for help through different financial education organizations online.
Debt is disappearing. Debt consolidation does not reduce your overall liability. Anyone who promises to remove a portion of your total debt is likely someone you should avoid.
Legitimate Debt Consolidation Options
With average credit card interest rates over 16% and many people paying rates close to 30% (if they've had multiple late payments), it makes sense to consider a consolidation loan as part of your debt management plan.
Yet it's essential you work with legitimate lenders who offer competitive interest rates and reasonable repayment periods. Start by looking at personal loan rates at local banks or credit unions, but make sure to research online options too.
Lightstream (A Division of SunTrust bank) offers debt consolidation loans of $5,000 – $100,000. Rate offerings vary depending on loan amounts, repayment periods and billing/payment options, and the applicant's credit profile.
Wells Fargo personal loans start at rates of 5.74% APR for those with excellent credit histories. Wells Fargo makes personal loans of $3,000 to $100,000.
SoFi is another good alternative when it comes to personal loans. Estimated interest rates are 5.99% to 16.19% APR for loans of $5,000 – $100,000.
Rates increase with declining credit scores, and although some people with fair credit are approved for personal loans with rates lower than their current debt, it isn't a guarantee.
Unfortunately, those with fair or poor creditworthiness probably won't qualify for an unsecured personal loan with many lenders.
Alternatives to Debt Consolidation
If a personal loan to combine multiple debts doesn't seem like the right option for you, there are alternatives.
Balance Transfers
One of the most common options is to do a balance transfer. Essentially, you open another line of credit through a credit card at a much lower or even 0% APR. You then elect to have your balances transferred to this card.
Once the transfer is complete, you begin to pay down the balance with the added advantage of paying little to no interest.
It's worth noting that you'll want to read the fine print on these credit card balance transfers. Not only do you want to pay close attention to the interest rate, but you also want to note any other fees you might incur.
In addition to the transfer credit option, there are other alternatives to consider if you choose not to consolidate with a loan or are turned down for a loan.
Home Equity Loans
When you have equity in your home, you might consider tapping it through a home equity line of credit or a home equity loan, but be careful as these are secured loans that put your house more at risk.
Other Options
You could explore credit counseling, debt settlements, or even bankruptcy. Of course, you must protect yourself from the scams outlined above.
You also have the option of tackling financial obligations through a system you create yourself. Consider applying the debt snowball or debt avalanche payment plan to wipe out multiple debts.
Use our Women Who Money debt resources for support on your journey to change your money story and spending habits, eliminate existing debt, and improve your financial life.
Is Combining My Outstanding Debts a Good Idea?
Merging multiple liabilities into a personal consolidation loan is one way you might choose to tackle your financial obligations.
It can help you streamline your monthly payments and organize your finances.
However, you want to note how consolidating your liabilities can impact your credit score. Also, stay mindful of the scams surrounding debt settlement and debt consolidation.
By carefully weighing the pros and cons of this debt management tactic listed above, you can make the best debt paydown decision for your financial situation.
Article written by Penny