12 Passive Income Ideas for Stay at Home Moms
(This page may contain affiliate links and we may earn fees from qualifying purchases at no additional cost to you. See our Disclosure for more info.)
Many stay-at-home moms want to supplement their family's finances with a side income.
But being a stay-at-home parent takes a lot of time. One study showed stay-at-home moms work over 90 hours a week!
In other words, stay-at-home moms struggle to find time to earn money. So, the less hands-on a side income is, the better.
That's why many stay-at-home moms who want or need to make extra money love the concept of passive income. So, if you're looking for passive income ideas, read on to explore the possibilities!
What's passive income?
Before we get into passive income ideas, we must define passive income—and make a disclaimer.
Passive income means you earn money even when you're not spending time at work. So, you're not continually trading your time for money.
On the other hand, active income means trading your time for money. In exchange for spending time at a job, you receive a paycheck. So, if you stop working, you don't get paid.
The passive income ideas in this article don't require you to be at work to earn money.
But here's the disclaimer – when it comes to making money, there's nothing truly passive out there.
Any way you earn an income is likely to take at least some time and effort. Most passive income ideas need upfront work and ongoing investment of time.
But that doesn't mean it's not worth pursuing! With most passive income ideas, you're your own boss. And you can make money even when you're sleeping, spending time with your kids, or on vacation.
It means you're only sometimes trading your time for money. Plus, it offers flexibility, which is great for stay-at-home parents.
With that in mind, read on for some great passive income ideas for busy stay-at-home moms.
Related: Active vs. Passive vs. Portfolio Income, the differences
Passive income ideas for stay-at-home moms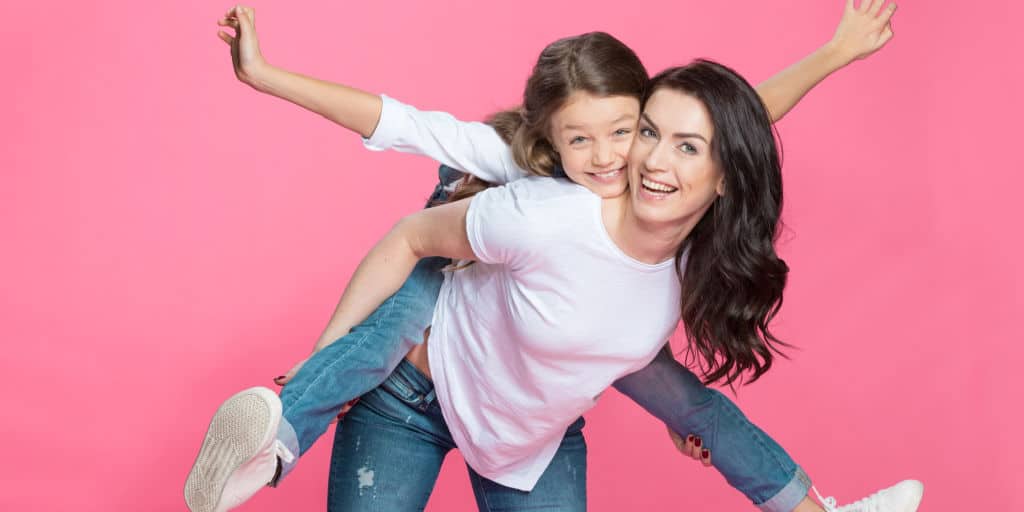 Invest your money
Investing in the stock market is the most passive of all income-generating ideas. And if you're patient and consistent about investing long-term, you can build future wealth.
And despite what many people think, you're not required to be an expert to start investing. Plus, it's possible to get started with a small amount of money.
Yet, like other passive income ideas, investing comes with risk–and it's a long-term strategy.
If you're risk-averse or have short-term financial goals, you might explore options besides stocks. Consider high-interest savings accounts, certificates of deposits, and treasury, municipal, and Worthy Bonds.
Related reading:
Create and sell printables
Making and selling printables online at an Etsy shop is an excellent way to earn extra money. Some sellers have even been able to turn it into a full-time income.
You don't have to have design skills to start making printables, start-up costs are low, and you can do it on your own time. And once you create and list the printables, there's little hands-on time.
If you want to know where to begin, check out our friends Julie and Cody's E-Printables Course! It'll save you time and help you earn money more quickly.
Sell stock images (licenses)
If you have a knack for great photography, consider selling your photos. Selling photos under a royalty-free license is a relatively passive way to make money.
It takes time to build a portfolio that makes money. But each photo gets used repeatedly, so it's little ongoing work once you list your images. Plus, stock photo agencies handle the sales for you (though they make a commission).
If you choose to sell images, use well-known sites like Alamy, Shutterstock, and iStock.
Sell your digital art online
Digital art is more popular and accessible than ever. So, if you're a photographer, graphic designer, or digital artist of any kind, you can sell your work online.
How you sell your art will determine how much time and energy you put into it. The most hands-off approach lets buyers use your art digitally or print it themselves.
Also, online marketplaces like Etsy make marketing and sales easy, though they do take a cut of the sales.
You could also use print-on-demand services to sell your art without much effort. For example, some services, like Printful, will print and ship your art for you.
In addition, print-on-demand marketplaces, like RedBubble, let buyers print your art on mugs, t-shirts, and other merchandise.
Place ads on your car
Car wrap advertising is for more than NASCAR! Many car wrap businesses advertise on newer cars in specific locations.
If you have a good driving record, a newer car in good condition, and drive a lot, car wrap advertising could be a source of passive income!
How much you earn depends on the ad size and how often (and where) you drive. (Some ad agencies prefer gig economy workers, like Uber and Lyft drivers.)
But before you sign up, it's wise to vet the agency to ensure it's legit. Several reputable car wrapping agencies exist, but there are also scams out there.
Write and sell ebooks
If you enjoy writing stories or have expertise on a specific topic, you could write and sell ebooks!
Writing a book is not passive–realistically, it takes a lot of time and energy. But once you publish an ebook and offer it for sale, there's little hands-on time.
And even if you don't want to write a book, you can make journals, workbooks, or planners to sell!
Many online resources help you write and publish an ebook!
Ebook templates, proofreading software, and design platforms help you put it together. Then, you can post it on your website or platforms like Kindle Direct Publishing, Smashwords, or Gumroad.
Start a vending machine business
Vending machines take an upfront investment of time and money. But once you're set up and running, they can be an excellent way to earn relatively passive income.
The setup for a vending machine business includes buying a machine and inventory and finding a good location. Once established, ongoing tasks are maintaining inventory, fixing broken machines, and collecting money.
The time a vending machine business takes depends on factors like restocking and maintenance.
Will you hire someone to replenish inventory and maintain your machine? If so, it's more passive than if you were to do the tasks yourself.
Create and sell an online course
Convenient access to information and learning resources on many (many!) topics makes online courses attractive to businesses and individuals alike.
The good news is you don't need a professional certification to design a course. Still, you do need knowledge and experience on a specific topic.
Creating an online course takes lots of upfront time and energy. But once it's built, you can market it and sell it repeatedly for a relatively passive source of income.
Many course creators use course platforms like Udemy and Teachable. The course platforms keep a part of the course sales, but creators reach a wider audience.
Start a blog or niche website
Like other passive income ideas, starting a blog or niche website takes upfront time! Creating website content and reaching your target audience is no small chore. But with consistency and patience, a blog or niche site can become profitable.
After a website gets enough traffic, it can earn money with ads, affiliate marketing, digital products, and sponsored posts.
Of course, you still have to put some time into your site. But you might scale back to just a few hours a month and still make money.
Create a YouTube channel
Creating videos on your experience, knowledge, and passions is a way to make money – even when you're sleeping.
Yet, like a blog, starting a YouTube Channel takes time, consistency, and patience!
Still, once you have a collection of videos and an audience, you can earn money from your channel with ads, affiliate marketing, or memberships. Of course, you still have to work on your channel, but once you have it established, you can cut back.
Short (or long) term rental property
Renting out extra storage space, a spare room, or an entire living unit is a great way to earn extra income and build long-term wealth.
Short-term rentals – like Airbnb and VRBO – can earn more income than long-term rentals. But they also have a lot of guest turnover and need continuous hands-on time (i.e., work!).
On the other hand, long-term rentals take less ongoing work but still take time – some more than others.
Additionally, storage is often easier to manage than a live-in rental. So, if you have extra garage, basement, or attic space, you can rent it out as storage.
To create a source of passive income from any rental property, you'll likely hire a property manager to take care of the day-to-day operations. Also, you might use a cleaner and other home maintenance professionals.
The most hands-off approach to real estate investing is through REITs or crowdfunding.
REITs are Real Estate Investment Trusts that are publicly traded. And crowdfunding is a private investment where you pool your money with other investors (and is considered riskier).
Further reading:
Rent out your car or RV
If you have a quality car or RV you don't often use, renting it can earn a semi-passive income. You can rent your vehicle, camping trailer, or RV with online platforms designed for this purpose!
To rent your car for extra money, use car-sharing platforms like Turo, Hyrecar, or Getaround. Each has its own benefits and eligibility requirements.
And if you have a camper or an RV that sits idle, renting it out is a relatively passive income. Two popular RV rental platforms are RVShare and Outdoorsy, which have benefits like insurance, reviews, and more.
Closing thoughts
Passive income ideas, like those mentioned here, are ideal for stay-at-home moms. Yet there's no magic bullet when it comes to passive income.
Most income-generating ideas take upfront work, and some take much more than others.
But they allow parents the flexibility they need to earn money – without trading their time for a paycheck.
Related article: 20 Best Business Ideas for Stay at Home Moms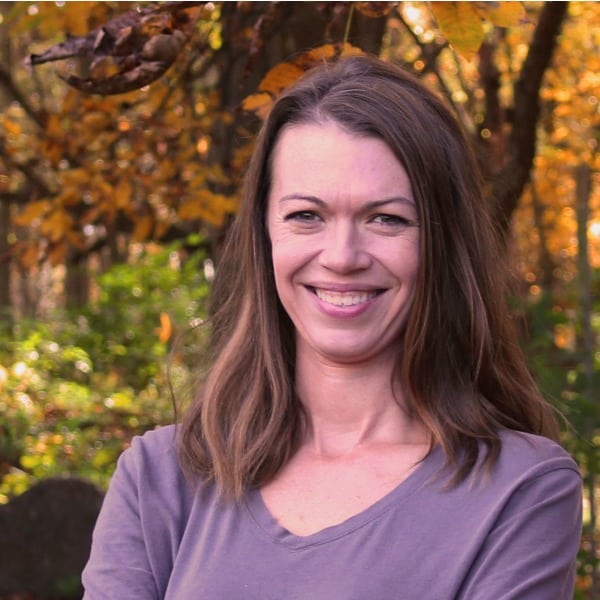 Article written by Amanda
Amanda is a team member of Women Who Money and the founder and blogger behind Why We Money. She enjoys writing about happiness, values, money, and real estate.