20 Best Business Ideas For Stay At Home Moms
(This page may contain affiliate links and we may earn fees from qualifying purchases at no additional cost to you. See our Disclosure for more info.)
Are you looking for ways to earn extra income while staying at home with your kids? The good news is that stay-at-home moms can make money in many different ways.
Whether you need a side income, a replacement for a full-time job, or want to turn your passion into a profitable business venture, the possibilities are endless.
And there are many flexible options to work around your busy schedule.
Read on to explore some of the many business opportunities available. One of these business ideas for moms might be just what you're looking for!
Why start a business?
There are many reasons stay-at-home moms become business owners. A business can:
Allow a flexible schedule
Help you earn extra income
Build into a full-time lucrative business
Be a creative endeavor
Give you something of your own
Help you reach your financial goals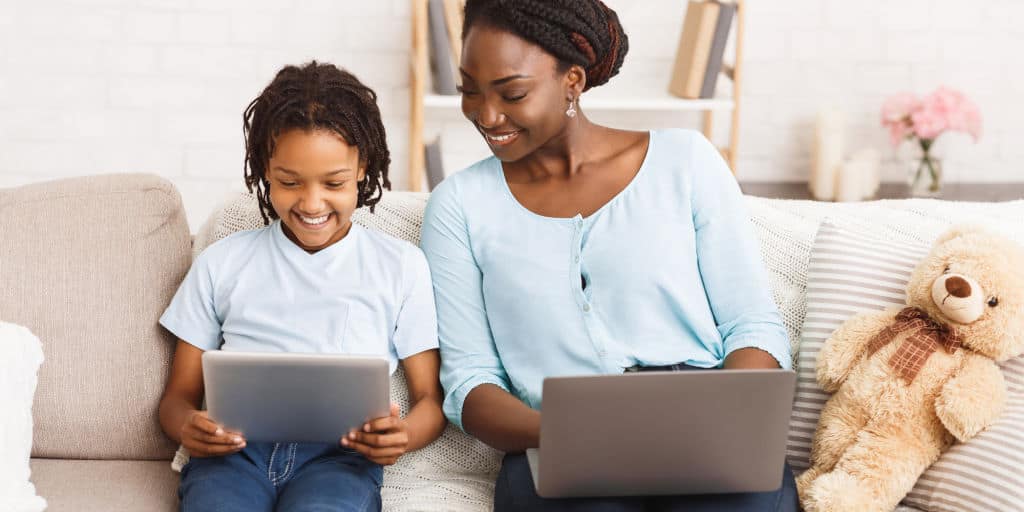 Things to consider before you start a business
When you become your own boss, you won't have anyone looking over your shoulder and telling you what to do.
Still, you must put forth time, effort, and attention.
And, even if you love what you do, some days you won't want to show up. That's why money shouldn't be the only factor.
So, before you get started, take stock of anything that might affect the type of business you choose. Finding a good fit for your time, skills, experience, and finances is vital to your business's success.
Recommended Reading: Which of My Business Ideas is the Best to Pursue?
20 Best Business Ideas and Side Hustles for Moms
Here are twenty ideas with low startup costs that will allow you to be a stay-at-home parent and have your own business.
Become a tutor
Being a tutor might be right up your alley if you love teaching others. Make money tutoring online or in person at your home, your student's homes, or the library. Whether you help with specific subjects, test prep, or learning strategies, there's likely demand for your services.
According to Tutors.com, tutors make between $20 and $80 an hour.
The rate you charge may depend on the age of the student, the subject matter, and your experience. It may also vary based on where you live, whether you are tutoring online or in-person, and if you're tutoring privately or in small groups.
Some tutors charge $100 or more per hour for advanced subjects or preparation for specific exams.
Sell Crafted Products
If you love crafting, selling your handmade products online might be a good fit. Sell homemade goods on Etsy, Amazon Handmade, eBay, and other online marketplaces.
These platforms have a built-in market, so you can get your business up and running quickly.
Offer Consulting Services
Consider consulting if you have the experience and know-how to help other businesses grow.
Certain areas like tech or marketing are ideal for consulting work, but other niches work too. With consulting, you can charge by the project or offer ongoing services.
Start a blog
A blog is a great place to start if you want to build a personal brand or write about a niche topic.
Blogging takes time to gain momentum. But consistency and a willingness to work for nothing for a while can lead to a profitable online business.
It takes patience. But many stay-at-home moms make money by monetizing their blogs with ads, affiliate marketing, digital products, and sponsored posts or reviews.
Re-sell items online
Flipping new or used items is another way for stay-at-home moms to earn extra money!
Flipping simply means buying things at a low price and selling them for a higher price. Use platforms like eBay, Facebook Marketplace, Etsy, or Amazon FBA to resell your items.
Sell digital products
Many entrepreneurs sell digital products online through platforms like Send Owl, Podia, and Squarespace to generate a side or full-time income.
It's great for moms because once products get made, you can sell them over and over without much extra time. Plus, the upfront costs are super low!
Ideas for digital products:
Ebooks
Printables
Graphics/Art
Images
Courses
Apps
Recipes
Stock Images
Games
Patterns
Freelance Writing
If you enjoy writing, a freelance writing business could be an excellent way to make money from home. All sizes of companies, blogs, and organizations hire freelance writers to create content for websites.
And there's demand for other writing skills, too. For example, you could also do technical writing, grant writing, news releases, and copywriting.
Proofreading
If you like to read and are good at finding grammar and spelling errors, proofreading might be a side hustle idea for you!
Writers and businesses often hire proofreaders to ensure their published content is error-free.
Virtual Assistant
A virtual assistant (VA) provides administrative tasks and online help to busy entrepreneurs.
For example, they make travel arrangements, do scheduling, email, phone calls, customer service, and other office tasks. Some assistants also manage social media and do website maintenance.
Becoming a virtual assistant could be for you if you have office and computer skills.
Bookkeeping/Accounting
Many smaller businesses prefer to hire freelance bookkeepers rather than hiring accounting agencies. So, bookkeeping is a good option if you have experience managing financial transactions and can navigate accounting software.
Home Daycare
If you love kids and your kids enjoy playmates, home daycare could be a great fit for your family. Many stay-at-home moms make extra income by providing in-home daycare services.
If you don't want to watch other children all day, providing "wrap" services for school age kids (before/after school care) might be just enough to bring in some extra money each month.
See this guide from the Small Business Administration to learn more.
Pet business
People love their pets, so there's a significant demand for pet services and products. If you love pets, too, consider a pet-centered business.
Petsitting, dog walking, and homemade pet products are a few ways you could start a pet-related business.
Food-based business
If you like baking, cooking, creating recipes, or meal planning, a food-based business might be for you! Many stay-at-home moms run food-based enterprises, and the options are limitless. Here are a few ideas:
Food blog (meal planning, recipes, nutrition info)
Meal service/Personal chef
Catering service
Selling bakery goods
Cake decorating
Personalized nutrition/meal planning
Graphic design
Consider starting a graphic design business if you're creative with an eye for design.
Maybe you sell your work on websites like Etsy, RedBubble, or Creative Market. Or you could create logos, illustrations, brochures, reports, infographics, etc., for companies.
Web design
If you have experience building websites (or want to learn), consider turning your technical skills into a business.
Of course, it's a competitive market. But companies hire tech-savvy individuals to build, design, and maintain their websites all the time.
Notary Public
Businesses that use contracts or other legal documents need notaries. And many now hire mobile notary businesses for these needs.
Becoming a notary public is relatively straightforward. But you do have to market your services and build a client base.
Once you become a notary, spread the word that you're available for hire!*
*Unlike many other businesses on this list, being a notary often requires you to leave home. So, this one might be best suited for parents of school-aged children.
Short-term rental
Short-term rentals can bring in a nice side, mostly passive income. So if you have extra space at your home or another property, consider using it as a vacation or short-term rental.
Spare bedrooms, basement living spaces, garage studios, or other spaces are all possibilities.
To get started, use platforms like Airbnb and VRBO to rent to vacationers. Or use other sites that rent specifically to traveling nurses and corporate relocation services.
Create a YouTube Channel
No doubt you've used YouTube at some point for entertainment or to learn a new DIY skill. If you like making videos and want to share your talents, crafty creations, or entertaining videos, a YouTube Channel could be for you.
Creating a YouTube Channel is like starting a blog – it takes time, consistency, and patience. But many stay-at-home moms use ads, affiliate income, and memberships to make money from their channels.
Photography
If you love taking photographs and have a knack for excellent images, you might turn your skills into side income.
For example, you could sell your pictures on websites like Alamy, Shutterstock, or Etsy. Or you market photo services for families, weddings, and other events.
Personal trainer/nutrition consultant
If health and fitness are your things, you could help others get in shape and eat healthier!
Many people want a coach or personal trainer to help them get started and be accountable.
But if personal coaching isn't appealing, you could create videos and other resources, like menus and workouts, to offer on a website, blog, or YouTube channel.
Closing thoughts
Your best home based business idea might not be on this list. If not, consider your past experience and skills and the things you enjoy.
Then, think about how you can use them to build a perfect side hustle or online business.
Whatever your goals, starting a business as a stay-at-home mom is easier than ever and shouldn't cost much to get going.
With online platforms, social media, and so many business models and side hustle options, you're sure to find a lucrative idea (or two) that works for you to earn money in your spare time.
Next: What Financial Protections do Stay at Home Parents Need?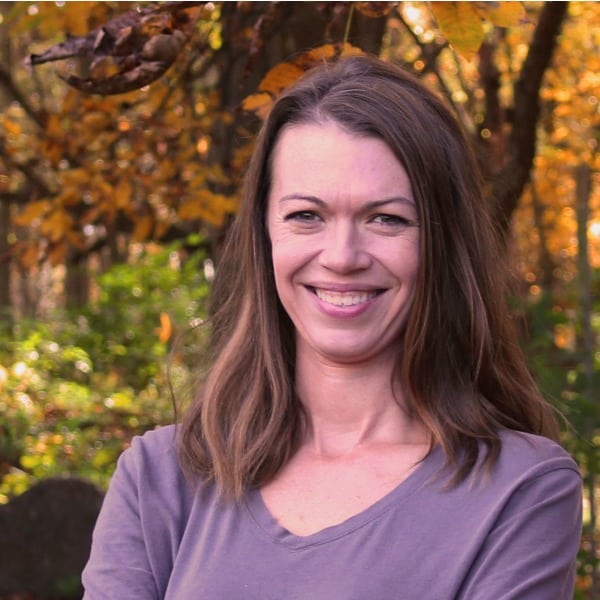 Article written by Amanda
Amanda is a team member of Women Who Money and the founder and blogger behind Why We Money. She enjoys writing about happiness, values, money, and real estate.