How We've Lived on One Income for 20 Years
(This page may contain affiliate links and we may earn fees from qualifying purchases at no additional cost to you. See our Disclosure for more info.)
Living on one income isn't right for every family. It's a big decision that depends on finances, family dynamics, careers, and more.
Initially, I didn't plan to be a stay-at-home parent, or a parent at all, for that matter. But, sometimes, life has a way of changing your mind!
Life happened, and we became a one-income family twenty years ago. And since then, we've relied primarily on one salary.
Looking back, we don't regret a thing. But it wasn't always easy. There were struggles, mistakes, joy, and success along the way. This article will share how we've lived on one income all these years.
Taking the leap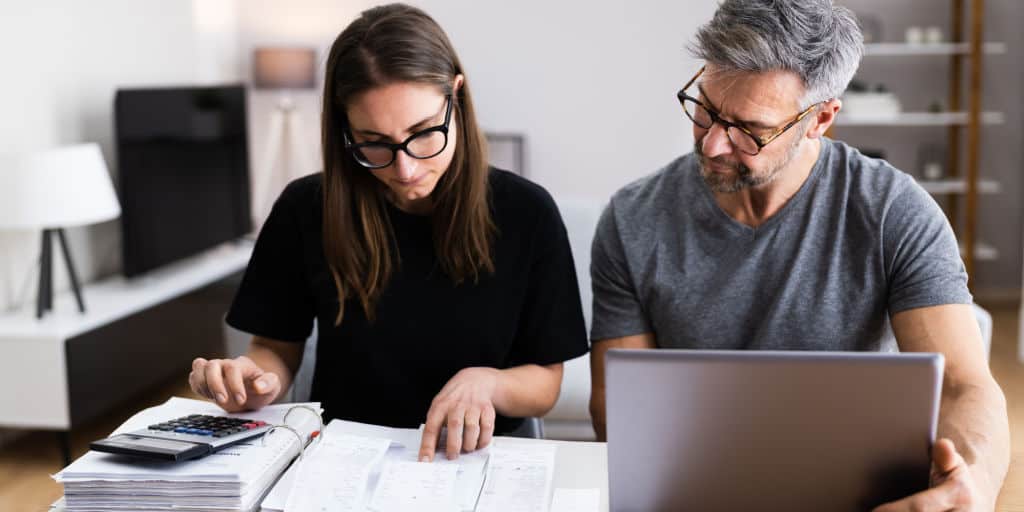 Planning is essential with all significant decisions in life. But, unfortunately, we didn't make a plan for dropping to one income.
It wasn't a hasty, spur-of-the-moment decision. But, it happened in a few months—and without much financial preparedness. We could pay our bills, but we also knew there wasn't any wiggle room.
If I had to do it over again, I might have planned better, worked longer, and built our savings up a bit. But we were losing our child care provider (my mom), so we didn't want to wait.
Plus, we were confident we could find a way to make one salary work. And we did, but it wasn't easy.
It was admittedly stressful at times during the first few years. But, in the end, we're fortunate things worked out.
How we've lived on one income for 20+ years
While your individual circumstances might be different, these tips for thriving on a single paycheck can help.
Figuring out our finances
We weren't ever big spenders and didn't have credit card debt, but our monthly cash flow was tight.
When I quit work, we had some savings, but not enough to cover more than a month or two of expenses.
Still, I resolved to figure the budgeting and money management out and persevere! At first, I learned as much as I could about frugality and personal finance.
I read every personal finance book in the library and, later, blogs too. So, I learned how to save more money.
But I also discovered that if we kicked it up a notch, not only would things work out, but we could thrive.
Frugality to the rescue
From the start, adopting a frugal lifestyle was essential.* I read the entire Tightwad Gazette (now condensed into a book) and tried every money-saving tip and trick out there.
Of course, not every frugal tip worked for us, but we found many reliable ways to save money.
For example, we made everything from scratch, from food to baby wipes. I kept a price book for groceries, and we bought secondhand items and clothing when possible.
We also developed new skills and hobbies!
I learned to cook and bake, and Alan dabbled in woodworking. Plus, we gained valuable DIY skills by doing a lot of our own home maintenance and repairs.
Spend tracking is invaluable
The quote "what gets measured, gets managed" comes to mind with tracking spending.
When we dropped to one income, we tracked every penny coming in and going out, and the habit stuck. When we know where the money is going, it's easier to make adjustments.
Side hustles helped
Every little bit of extra cash helped us save our emergency fund and eventually pay off our debt and invest.
For instance, a few years in, we downsized our belongings and sold a ton of our stuff for extra cash. We've also flipped secondhand finds and sold handmade furniture.
And I tried a variety of ways to make extra money and increase our streams of income. For example, I sold baked goods and crocheted items. I also babysat and was a substitute assistant teacher at my kids' school. Later, I taught self-defense classes.
In time, I started a blog that led to some freelancing gigs. And I've stuck with writing for myself and others ever since.
Related: 12 Passive Income Ideas for Stay at Home Moms
We invested through it all.
Alan convinced me (before the kids) that we needed to contribute to the 401k to get the company match.
I was reluctant at first—we didn't make that much money, and it was hard to lower the paycheck intentionally. But we tried it and soon adjusted.
I'm grateful that he knew the benefits of investing early. That one step 22 years ago has been the best financial decision we've ever made.
Key factors to making one income work
Besides the money factor, other things helped us survive and thrive on one income. Here are a few of the things that kept us on track.
Flexibility
We didn't have all the answers and didn't know if things would work out when we cut back to one salary. But we were willing to give it a try and adjust as needed.
We do things we love
Living on one salary hasn't kept us from having fun. Camping, hiking, and biking have always been our primary sources of entertainment. And we aren't complaining.
We love the outdoors and wanted our kids to experience nature. So it worked out nicely that the things we love don't have to cost a lot of money.
We camped and hiked and traveled to national parks when the kids were growing up.
Sure, as the kids got older and our savings grew, we took some standard vacations. But we made many of our best memories on outdoor adventures.
Communication
The dynamics in a one-income relationship can get skewed. There were times when each of us wished we could trade places with the other.
I had some self-doubt and guilt, and Alan felt the pressure of being the sole breadwinner. But we talked about these issues.
Without communication, we wouldn't have been able to make one income work. Yes, there were rough patches, financially and otherwise. But trust, respect, and willingness to discuss our feelings and concerns sustained us.
Why haven't we gone back to being a two-income family?
Today, the kids are grown. Our oldest is on his own, and our 18-year-old lives pretty independently at home. Yet, there are many reasons we chose to continue living on one income in a two income world.
They all come down to our most valuable resource: Time.
I do work part-time from home, but I'm also super flexible. I can run errands and take care of things at home when my partner is working (from home now!).
It frees up a ton of time; Time we can spend together with our family, camping, and traveling. 
Financially speaking, not only has my partner's salary grown over the years, but so has our savings.
Our frugal living habits, plus investing early, have paid off.
There's little doubt that we'd be further along if we had more income. But we made the (very intentional) decision that being a one-salary income family works for us.
Closing thoughts
Living on one salary isn't for everyone. Each family's circumstances are different. But we're fortunate to be able to make it work for us.
Hopefully, sharing our story and tips helps other families consider living (and thriving) on one income!
Next: When Searching for More Savings Costs You Time + Money
*For reference, here are some facts about our money when we dropped to one income. It was in the year 2000, we were 25, we had our first child, and we owned a home. We had around $50,000 in student loans and a $150,000 mortgage. I believe we also had a lease payment on a car (~$200). Alan made $40,000 (I clearly remember this since we relocated so he could take a job paying more, but we didn't realize the cost of living was higher!).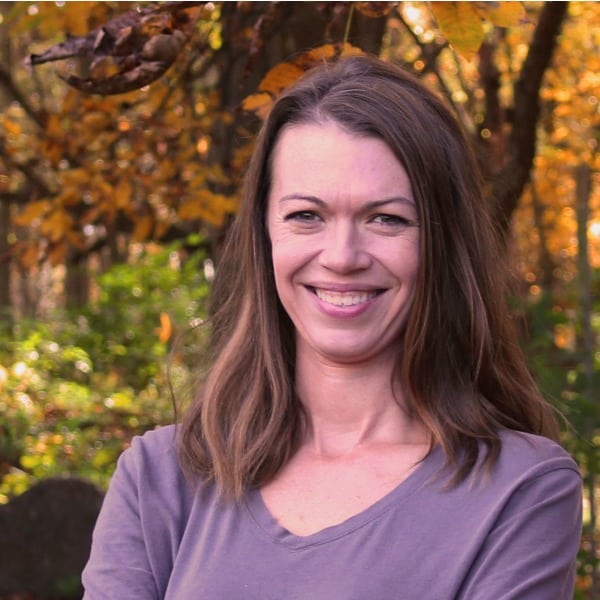 Article written by Amanda
Amanda is a team member of Women Who Money and the founder and blogger behind Why We Money. She enjoys writing about happiness, values, money, and real estate.