Is a Long Distance Move Right for You? (Considerations and Action Steps)
(This page may contain affiliate links and we may earn fees from qualifying purchases at no additional cost to you. See our Disclosure for more info.)
The decision to move a long distance can be life-changing. And while it's exciting to think about a new job or locale, there's also a lot of uncertainty. 
Uprooting your life to embrace new ventures can be challenging. And there's a lot to consider when making a big move. That's why it's wise to research all your options before making a significant decision.
So, if you're trying to decide whether to relocate a long way from your current home, you're in the right place.
This guide covers what to consider and actions you can take to make the best decision for you (and your family).
How to decide on relocating: Do your research.
Deciding to relocate long distance is a high-impact decision—and it's not only about a new job, house, or city.
Moving far away affects nearly every aspect of your professional, personal, and family life. And any decision that shapes your future and the future of your loved ones deserves your attention.
So it's worth exploring all options and possible outcomes before deciding. The more questions you ask, the better your information and your decision.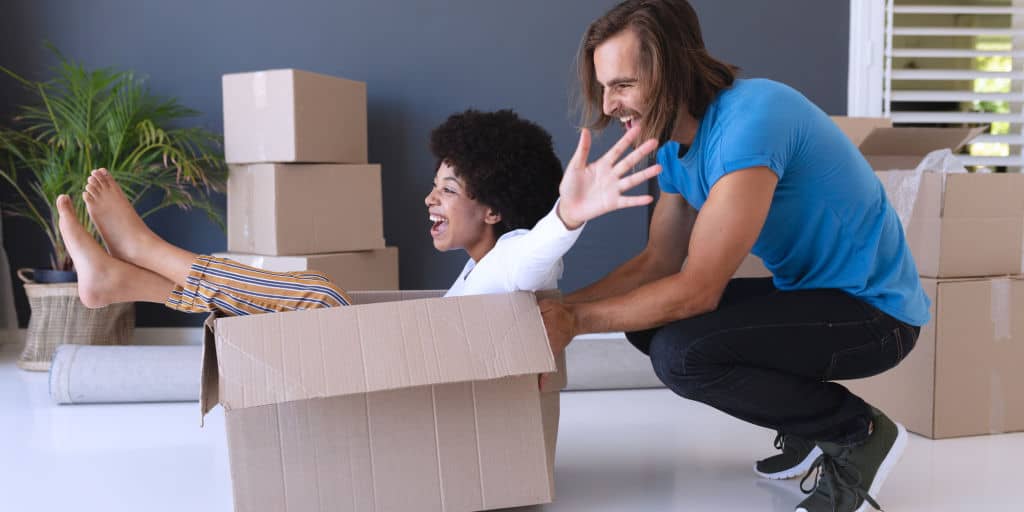 Of course, you might have a gut feeling about making a move. But it's wise to rely on more than your intuition, as it can lead you astray if you don't seek facts and clarity.
Many people also turn to a pros-and-cons list for significant decisions. But they can be more biased than you might think (and work best for less impactful choices).
According to Harvard Business Review, pros-and-cons lists are prone to "cognitive biases, wishful thinking, self-limiting beliefs, and similar barriers to objectivity…"
In other words, you might subconsciously make up your mind before starting the list. And, even if you don't realize it, that influences what you put in the "pros" and "cons" columns.
So, what's the best way to make such a high-impact decision?
Instead of using only intuition or pros-cons lists, dig into the facts and try to let go of preconceived ideas.
When you're open to new information and view it objectively, the quality of your decision improves.
That doesn't necessarily mean you'll make the perfect decision.
But by going through the process, you'll be clearer on your options. And you will identify exit strategies if you need to change course later.
Do your due diligence.
Due diligence means doing your homework before taking action. And performing due diligence on significant decisions, like relocating long-distance, makes sense. It helps you understand the facts about your options so you can make a better quality decision.
Of course, uncertainty is part of life, and with any decision, there are always unknowns. But, by doing your research, you take steps to address any known issues that could arise (and plan for unknowns).
What to consider when deciding to relocate
Moving is a decision that's different for everyone. It depends on your specific situation—your career, family, location, and long-term goals.
Plus, your values and feelings, and those of your family, impact your decision. 
Why you're deciding to move is also important.
For example, are you moving for a job promotion, a new career, education, or a relationship? Each of these reasons impacts your decision.
Your life circumstances
Some lifestyles have more flexibility than others. And some people deal with significant life changes better than others. Your work, relationships, adaptability, and coping skills play a role in your decision.
For example, the decision-making process is different for someone young and single than for someone with a partner or children.
Some general questions to consider:
How well do you cope with change?
Does a move excite you or upset you?
Will the move mean leaving behind loved ones?
Can you continue your favorite activities in the new location?
Is the new locale bigger or smaller than you're used to?

How could it affect your satisfaction?

Where will you live?

Is housing affordable and available?

Would you move because you want to relocate?

Or because you think you should?
If you're moving for a relationship, also consider these questions:
How well do you know each other?
Do you have similar values and interests?
Do you understand and support one another's goals?
Have you spent an extended time together?
Will you have to find a new job? Are there jobs in your field? 
What's the impact on your work and family life? 
Have you discussed your future together?
What will you do if it doesn't work out?
Your family
If you have a family, it's about more than what you want. Your partner and kids' needs and wants matter too.
Significant life changes can be exciting and distressing for other family members.
The effects of relocation on your partner – and the entire family – can be profound. It's often challenging to give up their current career and home.
Plus, it takes time to settle into a new normal. 
In other words, working through the decision with your partner and kids is crucial if you have them.
Some general family considerations:
Will changes in your economic circumstances affect family members?
How do family members deal with change?
Do you have family members with health concerns? How will your move impact this?
Will you leave important family members behind, like children from previous relationships? If so, how often would you see them?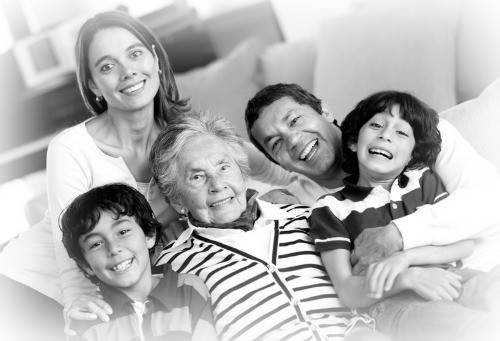 Your partner/spouse
It's essential to include your partner in the decision-making process and listen to their needs and feelings about the move.
And, of course, make sure they're entirely on board before moving forward. Research shows poor outcomes when a partner is not okay with moving from the start.
Things to discuss with your partner:
Are they entirely on board with the move?
Will they be able to find suitable work at the new location?
Is a work sabbatical or remote work a feasible option for your partner?
What are the professional or financial repercussions if they can't find a job?
Will moving create an unwanted distance from your partner's family, friends, and coworkers?
Your kids
Kids can have a hard time imagining what a new home and location will be like. A move affects kids differently and often depends on their age, needs, and personality.
For instance, some younger children might agree quickly to the move. And many teenagers are often reluctant to leave their current lives.
Yet, no matter their age, kids need to feel a part of the conversation.
Even if they're reluctant to move.
Some children may have difficulty with significant change. But, for many kids, involvement in some moving decisions helps.
Here are some questions to consider with kids:
How do the kids feel about moving?
Can they take part in their favorite activities in the new area?
What schools are available in the new location? Are they a good fit for the kids?
Are there mental and physical health providers nearby to meet their needs?
Will they leave behind loved ones? How will the family cope with this?
Professional development
Taking a new job opportunity in a different location is exciting and can even be a promotion. It could be a chance to expand your knowledge, skills, and network.
Yet there is always some risk. With every opportunity comes an opportunity cost.
The work environment will be different, and you might have to adjust to the new work culture and boss. And even if you maintain contact with your network at home, you'll still have to make connections at the new job.
So, consider the move's impact on your short and long-term goals. What are the economic and professional side effects?
Questions about relocating for work:
Is the company willing to pay for part of your moving expenses?

If not, what does that say, and is it worth it?

How will the new job affect your finances?
Do you think you'll enjoy the new job?
How does the job fit into your goals?
Can you stay in your current location and still reach your career goals?
Is the company culture a good fit with your work and values?
Is it a long-term commitment or a temporary stint?

How does this fit with your vision?

How long do you think you'll stay at the new job?
Location
Of course, weather affects satisfaction, but there's more to consider when moving to a new area.
Other considerations include the cost of living, community size, culture, schools, activities, and housing.
Questions to answer about the location:
What's the weather like?

Are you accustomed to it, or will it be a significant change?
How will it impact your activities and enjoyment?
How much will it cost to move that distance?
Is there affordable housing available that meets your needs?
What is the cost of living? How will it affect your expenses and what you do for fun?
What schools are in the area? Are they suitable for your family?
Does the community offer activities you and your family enjoy?
Is the community size different from what you're used to (i.e., big city? small town? rural?)? If so, what impact will it have?
Financial implications
No doubt, relocating is expensive. And moving expenses are only part of the equation.
You also need to factor in salary, cost of living, and housing.
Think about the financial considerations below:
How much are moving expenses? How will they get paid (you or the company)?
Cost of living: Is it comparable to what you're used to or higher/lower?
Will your benefits and salary change? In what ways?
Will your lifestyle change due to economic circumstances?
What type of housing can you afford?
Can you afford to move again if it doesn't work out? (The cost is much higher if you don't like it after you get there and move again.)
Long term consequences
In most situations, relocating is a long-term commitment. So, rather than focus on the initial excitement of a new adventure, consider the big picture.
How could the long-term reality affect your decision?
For example, a new job is only part of your life. Take a step back and envision what life will be like after the move – what do your days, weeks, and years look like?
Does your vision align with reality? You can't know for sure, but it's a helpful exercise.
Questions to ask:
What's best for you (and your family) long-term?
Have you considered other options?
Will the decision be a good one a month, one year, or five years from now?
Could the new location contribute to or detract from your desired lifestyle?
How could moving affect your overall life satisfaction?
Actions to take
So far, we've covered passive ways to weigh your decision. But there are some actions you can take to reduce bias and home in on reality. (It's crucial to keep an open mind as you go!)
Ask for advice
When asking for advice, speak with people that aren't vested in your decision.
For example, your mom or boss likely has biased opinions on the matter. Instead, ask trustworthy mentors or peers who've made similar decisions.
Speak to people with similar careers and family situations who faced related choices. Since they've been there, you can find out what they experienced and how it affected their life.
Of course, your situation won't be the same as theirs. But you might pick up on issues you didn't think about before.
Here are some tips for getting advice:
Ask people without a vested interest.
Ask people with similar situations to yours.
Don't try to direct the conversation; be open-minded and ask exploratory questions.
Ask about things that surprised them.
Ask the person to help debate the decision; argue for and against the decision.
Do a trial run
Here's where the rubber meets the road! If you can try out your new job or location, it's wise to do so. There's no better way to see what life might look like after moving.
If you're moving for a job, ask the employer if you can work at the new location to try it out. Even if you can't do that, you might stay in the new community for a few days (or longer) to get a feel for the area.
Things to do on a trial run:
Work at the new job, if possible. If not, ask questions about the job, workplace, and location.
Stay a few days in the new area, preferably in the community you would likely live.
Talk with several people in the community.
Go to stores, tour schools, attend church, eat at restaurants, and walk neighborhoods.
Take part in your hobbies and favorite activities (go for a hike or rock wall climbing, visit the art center, etc.)
Write it all down
There's so much to think about that it can be hard to keep it all straight. Even if it seems a bit much, it's helpful to write things down and analyze the information gathered.
Go through the questions, jot down the answers and note the facts. Keep it simple, so it's easier to review and evaluate.
As you look at the information you've gathered, aim for truth-seeking. Try to be objective and recognize your preconceived biases—play devil's advocate with yourself to keep prejudgments in check.
Annie Duke, author of How to Decide, suggests asking, "Is there information that would change my mind"? If there is, get the information if at all possible. If you can't get the information, decide based on the collected data.
Create an exit strategy
No matter how confident you are with your decision, things might not work out as expected. Maybe everything appeared great from the outside, but it wasn't good once you got there.
It's helpful to think about this before you make a move. In other words, have a Plan B.
What's the worst-case scenario if you move?
What if you don't like it, your family hates it, everyone is unhappy, or you hate your new job? What are your options, then?
You don't want to get into catastrophic thinking. But facing the worst-case scenario is a great way to recognize your blind spots and create a backup plan.
It can also reduce anxiety because sometimes the worst that can happen isn't that bad.
Closing thoughts
As you can see, there's a lot to consider when deciding to relocate a long distance. That's why it's critical to perform due diligence to learn the facts and explore all your options.
Of course, it takes extra time and energy to go through this discovery process. Still, by answering important questions and taking key actions, you can be more clear and confident about your decision.
And if it doesn't work out? Then, you have a plan in place for the next steps.
Next: What to Consider Before Leaving Your Current Job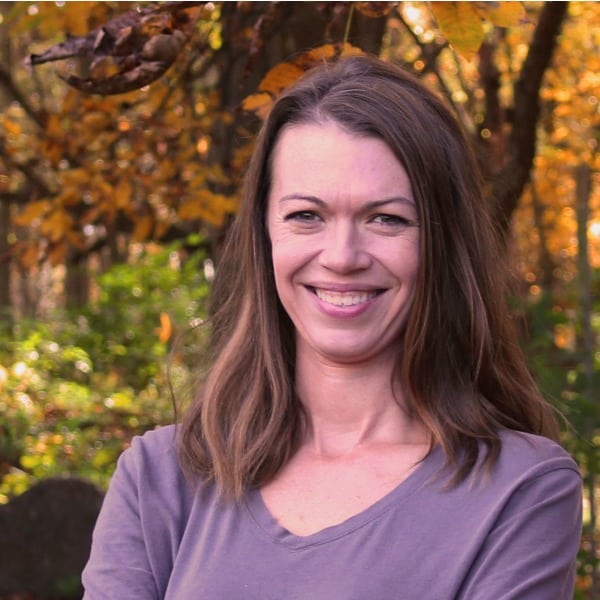 Article written by Amanda
Amanda is a team member of Women Who Money and the founder and blogger behind Why We Money. She enjoys writing about happiness, values, money, and real estate.