How Expenses Differ in a High Cost of Living Area
(This page may contain affiliate links and we may earn fees from qualifying purchases at no additional cost to you. See our Disclosure for more info.)
If you're moving to a higher cost-of-living (HCOL) area from a lower cost-of-living area (LCOL), you're probably anticipating higher prices for housing and food.
Have you also thought about other expenses likely to increase, like childcare, transportation, and utilities?
Moving to a more expensive city or state can drastically increase your expenses, so you need to plan and prepare.
Many times, however, you can increase your income in an HCOL area because salaries are higher, so there are tradeoffs.
The cost of living can vary wildly from region to region. Within the US, cities like New York and San Francisco have overall costs of living 129% and 80% higher than the national average, respectively, according to Payscale.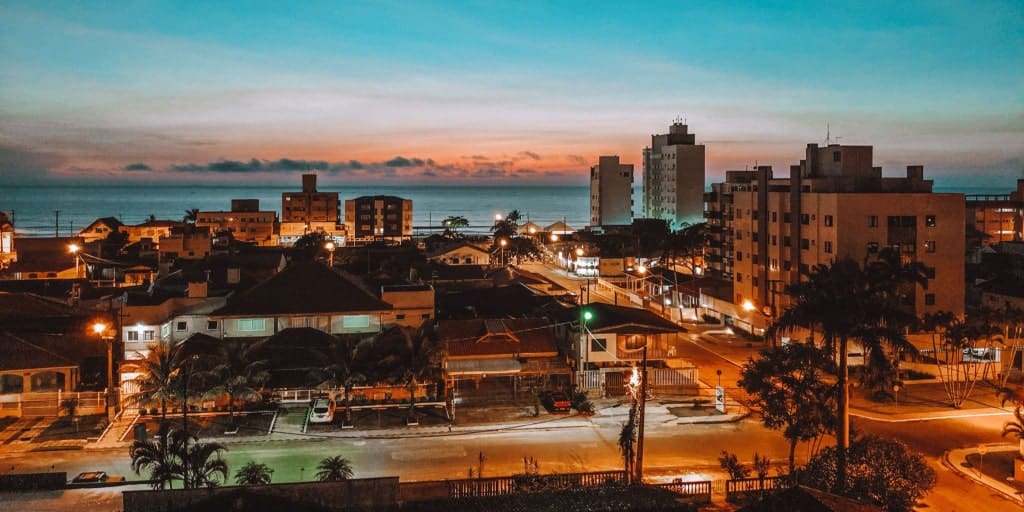 But if you move to an area with higher costs than you're currently used to, there are ways to manage your move so you can still achieve your savings goals.
First off, preparation is key. You need to arm yourself with information on housing, daycare, transportation, and food. Then you'll have a better idea of your costs and budget once you move.
Second, you need to be ready to make adjustments to your style of living.
If you previously lived in a 3000 square foot home in Green Bay, Wisconsin, you probably won't be able to afford an equivalent-sized home in Los Angeles, where housing costs are over 180% higher.
Here are several other important considerations as you prepare.
Income
If you're moving to an HCOL area for a job that pays more than you're currently making, this may offset some or most of your costs. If not, it's smart to be on the lookout for a higher-paying job once you've moved.
One way residents are able to afford a more expensive area is through higher wages. So expect and negotiate for more than you're currently making.
It's wise to do your research, ask around, and get a feel for salary ranges for your profession, so you're armed with information.
Nurses, for example, earn an average of $64,940 per year in South Carolina but earn more than $105,000 on average in California.
While that seems like a lot, once those incomes are adjusted based on the cost of living, the South Carolina nurse earns a slightly higher salary based on purchasing power.
So you need to make sure to maximize your income when moving to an HCOL city.
Housing in HCOL Areas
USA Today explains that "wherever housing and childcare is expensive, cities are expensive, and vice versa." Housing, aside from being the largest line item on your budget, can vary wildly between regions.
In New York City, you'll pay a median of over $500,000 for a home in the city, and a median price of $917,000 within Manhattan, according to Zillow.
But that's small potatoes compared to San Francisco, where the median price of homes sold is over $1.3 million within the city.
The high cost of housing means California consistently leads the U.S. in the amount of total debt it holds per capita.
Other areas of the country, such as Seattle and Portland, are seeing housing prices rise as Californians move out of state in order to lower their own housing costs.
Since remodeling, upgrades, and repairs are more expensive in an HCOL area, owning a home can be even more expensive than you anticipate.
You're not obligated to buy into the housing market just because you move to a city with higher housing costs. Instead of immediately buying a home in your new city, renting may be the best decision for at least a year or two.
Over time, you'll adjust to regional prices and can make more informed decisions about where to move.
If you do buy a home, you can make sure to buy one and stay there. Then you can maximize your appreciation and minimize expensive moving costs.
Renting in higher cost of living areas is not only a good idea to get a feel for costs and best neighborhoods, it's a good way to pay less for housing, too.
While it costs nearly $1 million to buy a home in Manhattan, the median rent in the city is $3450, significantly less than the mortgage you'd likely pay on a million-dollar home.
Renting a home, contrary to popular belief, is a wise way to control your housing costs.
According to the New York Times's Rent/Buy Calculator, if you can find a rental for less than $2500 per month, it's a better deal than purchasing a home for $750,000 and living there for ten years.
Use the calculator to analyze various rent/buy scenarios for your new city.
Childcare in HCOL Cities
If you're considering moving to an HCOL area, you may not factor in higher childcare costs. But childcare costs can increase significantly, even double, from an LCOL to an HCOL area.
According to the Economic Policy Institute, a non-profit think tank, monthly daycare costs for an infant at a daycare center in Georgia run an average of $700 per month (you'll pay slightly more in urban areas like Atlanta and less in more rural areas). In Massachusetts, you'll pay closer to $1750 per month, and even more in Boston.
If you're a working mom or part of a dual-income family, you may have no other choice than to spend high dollar amounts on childcare. This is an area where you definitely don't want to skimp on costs.
There are ways to get creative with costs though, such as in-home daycares and nanny shares.
If you have multiple young children, you may decide instead that staying home makes more economic sense in an HCOL area. And if you're lucky enough to be moving closer to family, you can ask for their help to save money on childcare. Even if for just a few days per week.
Food Expenses
Another cost that increases dramatically when moving from a low- to a high-cost-of-living area is food.
Nerd Wallet's Cost-of-Living Calculator shows the variations in food across the country.
In Memphis, a loaf of bread costs $2.96. In Cincinnati, it costs $3.49. While in Seattle, it's $4.87.
Food costs can vary so dramatically that the USDA has created separate food estimates for residents of Alaska and Hawaii.
For a family of four in the mainland U.S., the USDA reports they'll spend roughly $646.80 on a thrifty food plan. For those in Hawaii, the Department of Agriculture reports they'll need $1176.70 for the same plan.
So how do you manage higher food costs in an HCOL area?
If you're used to eating out a lot in a lower-cost-of-living area, eat in more in your new city. Simple lifestyle adjustments such as making food at home can save you big, even after accounting for higher grocery costs.
Secondly, pay attention to food prices. You may find your favorite items are much more expensive in your new location. But other regional favorites are cheaper: think citrus in California, seafood in Hawaii, and takeout in New York.
If your new city has a large international population, shop at local food markets and save money on ingredients like tortillas, tamarind, fresh ginger, or quinoa.
Buy more raw ingredients and try batch cooking, where you prepare a week's worth of food at once and eat it throughout the week.
Transportation in HCOL Area
Gasoline prices can be much higher in an HCOL area, as well as maintenance and taxes on your car. But that's nothing compared to the cost of commuting each day.
If you opt to live outside of the city to lower your housing costs, you could significantly increase your commute time. Another option is finding a smaller place within the city and taking advantage of public transportation to lower your transportation costs.
You can think of it as a trade-off between housing and transport costs. By spending slightly more on an urban place to live, you can decrease or even eliminate your car use.
Online Tools
The Economic Policy Institute has a Family Budget Calculator that allows you to calculate your total living costs in different metro areas across the country and compare those against other regions.
The Federal Government identifies HCOL areas in order to determine federal pay adjustments. Its map can help you identify specific regions with higher costs of living.
NerdWallet's Cost of Living Calculator is a handy tool for comparing the costs of two cities.
CNN Money's calculator shows you how far your salary will go in another city. Payscale's Cost of Living Calculator has compensation research so you can get information about average salaries in your field by city.
There are also many online forums where you can ask specific questions about prices and costs. And local realtors tend to be a wealth of information about not just housing, but food, childcare, and transportation costs.
If you're planning a trip to visit your new city, make sure to meet with a realtor – even if you're not planning to buy a home immediately – for a tour of the area and advice.
Final Thoughts on Moving To A HCOL Area
Moving to a high-cost-of-living area will likely require spending adjustments. But you might be surprised that with preparation and care, you can save as much as you did in your lower-cost-of-living region.
Don't let prices in your new city give you sticker shock too late; collect as much information as you can before your move, and give yourself time to adjust before making any big financial decisions like buying a house.
Next: Ways to Cut Monthly Expenses and Reduce Spending