Guide to Caring For Elderly Relatives
(This page may contain affiliate links and we may earn fees from qualifying purchases at no additional cost to you. See our Disclosure for more info.)
When we're young, it's hard to picture ourselves or our loved ones as older adults—especially older adults in need of care.
But many of us will need care as we age. Once we reach our 65th birthday, we have a 70% chance of needing some form of long-term care.
There's also a good chance many of us will be in a caregiving role at some point.
In 2020, the AARP reported that one in six adults were caregivers for someone over 50.
Most are in roles as adult children caring for aging parents, but other elderly relatives, like grandparents or aunts and uncles, often need care too.
These statistics drive home the need to understand aging and care options.
Knowing what to expect means fewer last-minute crises and more control over how caregiving gets handled.
But, whether you plan or not, you might still be in unfamiliar territory when caring for elderly relatives.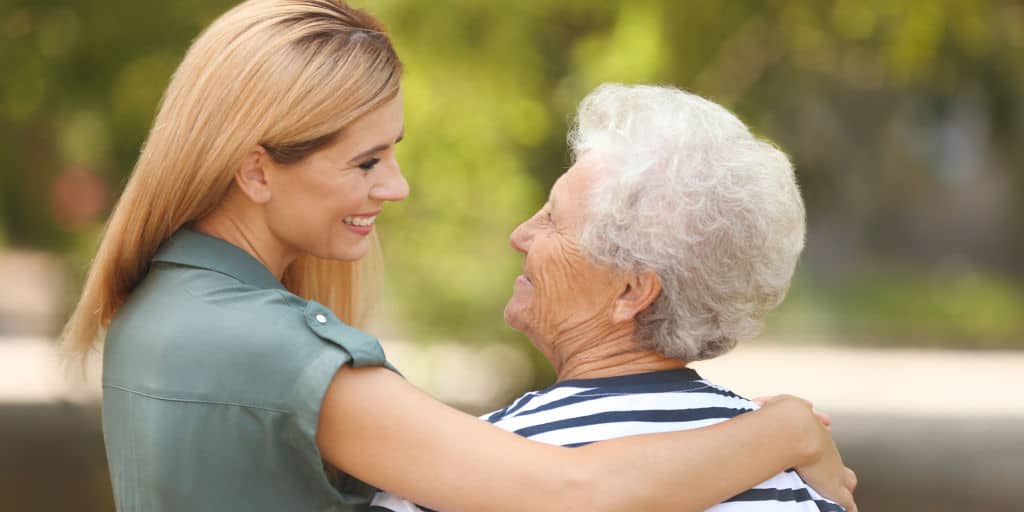 Aging Family Care
Knowing what to do when a loved one needs care can be difficult. Many people find it challenging, especially if they unexpectedly fall into a caregiving role.
It can even become a financial burden in some cases.
Each caregiving scenario differs and depends on circumstances, resources, and personalities. Plus, it's typical for aging relatives' needs to change with time.
So what works now might be inadequate in a few months or years.
Yet, regardless of the situation, caregivers must address some common questions. For instance, living arrangements are a common concern.
Should you care for your relative in their home?
Should they move in with you?
Would they do well in a retirement community
Do they need assisted living services or nursing care?
The best way to answer these and other important questions is to do your due diligence.
In other words, do your homework to figure out your relative's needs, options, and how to get support. Then, you can use that information to help plan for their care.
If you're in a caregiving situation (or expect to be) and don't know where to start, read on! This article covers what to consider and how to create a care plan for your senior family members.
Recommended Reading: What Does "Do Your Due Diligence" Mean?
What to Consider When Care Needs Arise
Your relative's physical and emotional needs, financial matters, living arrangements, and care options are all things to consider.
And, if your loved one can participate in decision-making, it's essential to include them in the process!
Your relative's needs
Before deciding on living arrangements and care options, you must know your relative's physical, mental, and social needs.
One of the best ways to do this is to assess their Activities of Daily Living (ADLs). These are physical tasks performed each day that keep them safe and healthy. They include:
Personal hygiene (bathing, oral care, etc.)
Eating (ability to feed themselves, not meal prep)
Dressing (selecting suitable clothing and dressing)
Toilet hygiene (using the bathroom independently)
Mobility (getting out of bed, standing, moving from one place to another)
Also, evaluate their Instrumental Activities of Daily Living (IADLs), tasks for independent living. They include:
Transportation (driving, arranging rides, or using rideshares or public transport)
Meal preparation
Housework (laundry, dishes, sweeping, etc.)
Shopping
Money management (paying bills, writing checks, making sound financial decisions)
Medication management (getting prescriptions, taking the right dose at the right time)
Communication with others (phone, mail, email)
Last but not least, consider their social needs.
Regular social interaction is essential for physical and mental well-being. Social isolation increases the risk of dementia, heart disease, and stroke.
How to assess Activities of Daily Living (ADLs& IADLs)
A physician, home health agency, social worker, or physical or occupational therapist can do an ADL assessment.
These professionals use formal evaluations and have experience in elder care planning. Plus, they serve as a neutral third party who can advise on community resources and services.
For help with an assessment, contact your relative's doctor, the local Area Agency on Aging, or a public health agency.
What assistance is necessary?
Once you know what tasks your loved one needs help with, you can determine what care is required.
Also, if your loved one is in good cognitive health, they can voice their immediate care concerns.
Care should center around supporting their health, safety, and independence.
Perhaps they need assistance with household chores and errands. In that case, they might live independently, with occasional housekeeping and transportation services.
Or maybe they need help with basic ADLs, like bathing, dressing, and meal prep. In that case, they likely need daily care to keep them safe and healthy.
Expectations
Understanding your loved one's wants and needs means everyone's more likely to be on the same page. So, it's wise to discuss their concerns, wishes, and available resources (including finances) before an emergency arises.
But having these conversations is easier said than done.
It's often uncomfortable, and older adults sometimes initially downplay their need for care in a desire not to be a burden.
Still, despite the potential discomfort, open and honest communication can improve overall care. And setting expectations upfront can help minimize problems later.
If you need help starting the conversation, check out the AARP Planning Guide for Families.
Finances
Finances play a significant role in the care of an older adult. Of course, there's the cost of medical care. But there's also the cost of housing, medication and food, home health care, supplies, and more.
Part of planning for care is knowing what your loved one can afford and if they'll need financial help.
That means having a (sometimes awkward) conversation about their financial situation.
Financial resources to consider:
Savings and retirement accounts
Income (social security/pension)
Long-term care insurance:

Do they have it?
If so, what does it cover?

Real estate:
Some older adults and their caregivers want help with financial matters and insurance. In this case, they might turn to the local Area Agency on Aging, a fee-only financial advisor, or an elder care attorney.
A note on Medicare
Adults over 65 qualify for Medicare, but Medicare has its limits. It helps cover medical expenses, hospitalizations, short-term skilled nursing care, and hospice care.
Yet your relative can't rely on Medicare if they need ongoing help with ADLs at home, in assisted living, or in a nursing home.
Will they need financial assistance?
Once you have a financial snapshot, see if your loved one has enough money or resources to cover their needs. If they fall short, they may qualify for financial care help.
Medicaid
Some older adults qualify for Medicaid benefits based on financial need. Medicaid can pay for medical care, home health, and long-term care expenses for eligible individuals.
Other financial help
Besides Medicaid, older adults can get financial assistance from local, state, and national programs. They can help with medications, food, transportation, housing and utility expenses, taxes, and other needs.
How to find programs for financial needs:
Benefits.gov: an official government website that helps find and determine eligibility for benefits.
Area Agency on Aging: a nationwide organization linking seniors with local resources and services for them and their caregivers.
VA benefits: Some elderly Veterans qualify for help with in-home health care and long-term care.
Living arrangements
The optimal living arrangements for your loved one should promote safety, physical and mental health, and independence.
Many options exist, from getting in-home help to 24-hour nursing care and everything in between. Of course, the ideal choice depends on the individual's needs and what they can afford.
Also, it's wise to think about future living arrangements. Life care needs often change quickly, particularly when health issues advance over time.
Possible living arrangements:
At their current home. Many older adults prefer to stay home with support from family, paid caregivers, or home care agencies.
Independent living/retirement community. Seniors can rent or buy into these communities. They often provide social activities and light health, housekeeping, and transportation services. Some also include meal services for residents.
Living with family/caregiver. Some older adults move in with family for daily help with care, safety, and social interaction.
Assisted living community. For seniors who need help with ADLs, like medications, meals, bathing, and transportation.
Nursing home care facility. For aging adults with health conditions that need twenty-four-hour care that a hospital cannot provide.
Role of caregiver(s)
Caregivers are usually one or more family members. Sometimes, a primary caregiver emerges based on relationships, gender roles, cultural beliefs, or geography.
But sharing responsibilities is ideal whenever possible.
Some families rely solely on family caregiving to tend to the physical and emotional well-being of elderly relatives.
Other families hire help or find a living arrangement with built-in care.
In other words, caregiving looks different for each family. Some caregivers have a daily role, while others have a more peripheral role in overseeing a loved one's care.
If you expect to become a caregiver, discuss your role with your aging relative and your partner, children, and siblings. You're more likely to find a satisfying situation when everyone feels heard.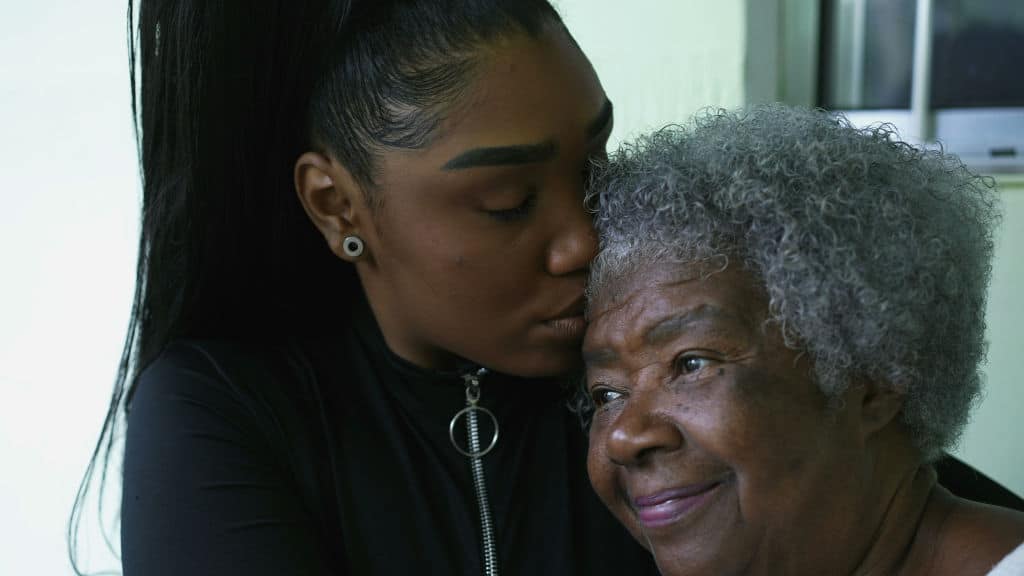 Creating a plan for their care
Once you understand your relative's needs and finances, you have what you need to create a plan for care. Here, you decide on living options, caregiver roles, and access to resources and services.
Your care plan doesn't need to be lengthy or formal, and the details are entirely up to you, your loved one, and other family members.
Still it's ideal to have a written summary of the primary care they need and who will do the caregiving tasks.
Include your relative when planning elder care
We all want to be in control of our own lives. So, if your relative isn't experiencing severe cognitive decline, it's crucial they have a say in their care.
Hold a family meeting to discuss their options and encourage them to make as many decisions as possible.
For example, they might be able to choose between staying home with in-home care and moving to a supported senior community.
Also, start with gradual life changes whenever possible. As long your relative isn't in a crisis, address their most pressing needs first as they transition to accepting help.
Address financial matters
Once there's a clear financial picture, take steps to address financial matters.
For example, you might help your loved one hire a financial advisor, get help with budgeting, review long-term-care insurance, or apply for help.*
They might also need help with estate planning documents, like a will or trust.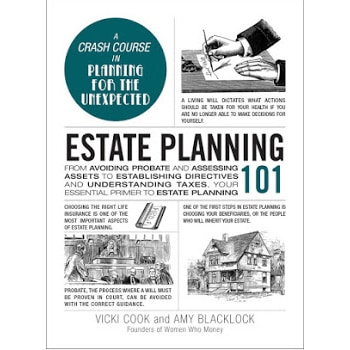 Consider how the living arrangements will affect your relative's finances.
For example:
What will it cost if they move, and how will they pay for it?
If they remain in their home, will they be able to pay for repairs and safety modifications?
If they own their home, will they need to sell it, rent it out, or use a reverse mortgage?
Also, it's wise to set up a Power of Attorney (POA). A POA is someone your loved one trusts to make decisions if or when they cannot.
When they don't have a POA assigned and cannot make their own medical or financial decisions, a court will appoint a guardian or conservator to make those decisions.
Recommended Reading: Guardian & Conservatorships: When caring for an adult
*Financial scammers often target older adults; watch for red flags of elder fraud.
Coordinate care
Once you define living arrangements and care needs, you can start coordinating care. Care coordination might involve:
Planning for safe living accommodations
Arranging for help with daily activities
Contacting health care providers and community agencies
Completing applications for financial benefits or assistance
Finding caregiver support & respite
Take care of safety needs
The safety of your relative's home is essential, whether it's their home, your home, a living community, or a facility.
If they live in a private house, a few safety precautions can help prevent falls and enable them to get help if needed.
Here are some suggestions:
Install grab bars in the bathroom (shower and near toilet)
Remove throw rugs
Install night lights
Clear walkways of clutter or cords
Make sure everything they need is within reach
Reduce the need to use stairs & install safety rails
Provide a cell phone or cordless phone with preprogrammed numbers
Install an emergency alert system or personal emergency device
Providing care: Arrange for caregiver support
Caring for a loved one can be rewarding when you have ample support, resources, and time to help.
Yet, caregiving can become overwhelming.
Navigating the complexity of community services and healthcare providers is challenging. And most caregivers don't receive training or preparation to carry out caregiving tasks.
Plus, providing direct, daily care to an aging relative is demanding.
On top of that, many caregivers have jobs and other family members that need their time and attention.
A 2020 AARP report indicates that 24% of those caring for adults over 50 years old are providing care to two or more people.
Without enough support, providing unpaid care affects all aspects of caregivers' lives, including their jobs, health, relationships, and money.
The financial impact of caregiving
Women are predominately taking on the caregiving role, often having to quit their jobs to care for family members.
Over 40% of caregivers report caregiving has caused some financial strain.
And many are in the "sandwich" generation, providing financial support for their children and aging parents.
All while trying to save for retirement.
That's why finding some balance and building your own financial house should also be a priority.
Get support
Balancing personal needs and caring for others is difficult. That's why arranging support is one of the most important things caregivers can do.
With the rise in the prevalence of caregiving, more resources and support are becoming available.
Family support, community respite care services, and caregiving support groups are helpful. And there are online resources that can help too.
Plan for future care
Sometimes things change gradually, and sometimes they change overnight.
But the one sure thing is that things will change. So, it's helpful to consider caring for elderly relatives as a continuum.
Some older adults remain in the same care situation for years. But many become increasingly frail, and existing health issues progress over time.
The odds are that your loved one's needs will increase over time.
The question, then, becomes, how will caregiving roles shift as more care is necessary?
Will you be able to expand existing caregiving roles and situations?
Will you need access to a broader range of resources and services?
Will living arrangements change, and if so, how?
How will increased care needs get paid for?
Closing thoughts
When caring for elderly relatives, there's a lot to consider. And needs differ depending on the situation, resources, and people involved.
Yet, regardless of the circumstances, once you understand your loved one's needs and options, it's easier to create a plan for their care.
Finally, it's essential to acknowledge that caregiving isn't always easy.
To be an effective caregiver, you need support and self-care too. That's why it's critical to elicit the help of friends, family, and community resources to help you help your loved one.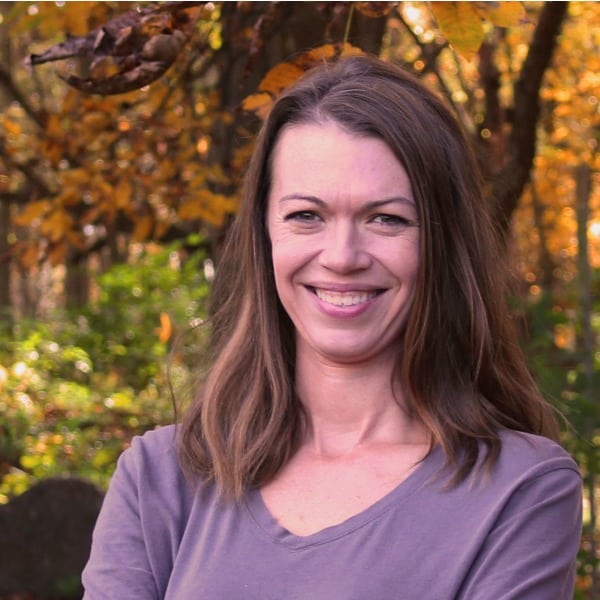 Article written by Amanda
Amanda is a team member of Women Who Money and the founder and blogger behind Why We Money. She enjoys writing about happiness, values, money, and real estate.