Money and Marriage: How We Manage Our Finances
(This page may contain affiliate links and we may earn fees from qualifying purchases at no additional cost to you. See our Disclosure for more info.)
Money affects many areas of our lives, including our relationships. And research shows couples that argue about money are more unhappy and likely to divorce.
When I got engaged 25 years ago, I didn't know the stats on money problems and divorce. If I had known, I might have been more intentional about how we managed our finances as a couple. But, through trial and error and lots of conversation, we figured it out!
Our money-management strategies have changed a bit over the years (for the better!). And I credit our money discussions and combined financial mission as the secrets to our success.
How We Manage Finances as a Couple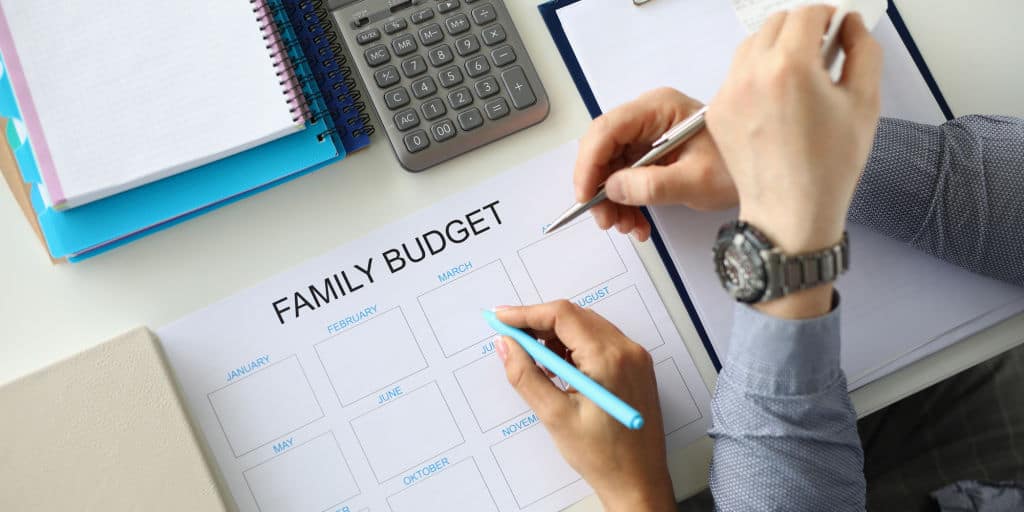 Deciding to combine finances
Before we got married, we split the bills. It's been a (long) while since our wedding, so I don't remember our conversations about joint vs. separate finances. Yet our mandated premarital "counseling" is one thing that likely helped us figure it out.
At the time, I was not a fan of having to do the marriage prep sessions. But they included direct conversations about money. And they forced us to answer questions about how we planned to use our money for our life goals.
We even discussed differences in backgrounds and values!
Combining finances seemed like the best option for us. So after getting married, we viewed it as "our" money, and that's how it's been ever since.
(Combining finances worked very well for us, but it's not what works best for all couples. Yet, having money discussions before committing is a good bet for every couple.)
How we did it
After we married, we opened joint checking and savings accounts. From then on, all the bills got paid out of the joint checking account.
I clearly remember missing a bill payment shortly after combining finances. We were busy and a bit unorganized—something was bound to get overlooked.
That's when we should have made a monthly bill-paying checklist. But it took missing another payment years later for that to happen.
Late payments remain on a credit report for up to seven years from the original delinquency date — the date of the missed payment. The late payment remains on your Equifax credit report even if you pay the past-due balance. Equifax
At first, our financial lives were pretty simple—we were young, and I was still in college. We didn't have a "budget" as there wasn't much income or expenses. But even back then, we kept tabs on how much money came in and went out and adjusted accordingly.
How We Manage Our Money Today
Live on one income
Even when we both earn money, we pretend like we only have one income. I can even remember doing this when I had my first full-time job (though we sometimes got derailed!). That helped us get accustomed to living on less from the start.
Check-in often
We don't schedule money dates because financial discussions naturally happen around here. But it helps that we're both interested in the finances. Otherwise, we'd need to be more intentional about scheduling regular money meetings.
Most of our check-ins are casual. We talk about spending, savings, purchases, and investments. And each month, we sit down and take a look at our net worth spreadsheet.
Discuss concerns
As you might expect, it's not always all rainbows and roses. Sometimes, we've struggled. We've had surprise expenses and experienced other financial stress (we got sued once!). And there were times we didn't see eye-to-eye.
Sometimes we need time to process our concerns. But we circle back to them (over and over) until we find a solution or common ground. Fortunately, issues don't pop up much anymore since we have so many years of experience.
Have specific roles
Both of us have access to all the accounts, bills, and investments, so it's transparent. But we have different roles in our finances. And these roles have shifted over the years, as life and our money situation changed.
It works well for us to have one person that pays the bills. Otherwise, it gets confusing. But we both track spending (through an app) and make big decisions as a team.
Tools we use
Until I made this list, I didn't realize how much we rely on tools I created. I have a system, and the tools keep it simple and easy for us.
A few of these tools imply I'm stuck in the Stone Age since a couple of them rely on paper and pen! Most people would use technology and I did so for a few years. There are excellent fintech tools out there!
Bill-paying checklist
The checklist includes each monthly bill, including the amount and due date. Each bill gets checked off when it gets paid. It could easily be a spreadsheet, but I print it out.
I created the bill-paying checklist, so we don't forget bills! It also helps plan for upcoming expenses. And, if my spouse had to take over bill paying, he wouldn't miss anything.
Checking ledger
When I was a teenager, I learned how to balance a checkbook and deduct future expenses, and it stuck like glue.
Today, I don't use the old checkbook registers (I rarely write checks). But I do print out a ledger to track everything coming in and going out. Again, this would be helpful for my partner if he took over the monthly transactions.
We've experimented with several spend tracking apps and software. Currently, we're using this free app. it doesn't have the full functionality of Tiller Money, but with both of us using it we can each see our monthly expenditures.
Net Worth Spreadsheet
We use a basic net worth spreadsheet we created years ago (it's had several iterations). It's simply a shared Google sheet that we update each month with all our assets and liabilities.
We calculate total net worth in one row and net worth, excluding our house and cars in another.
Managing Money as a Couple
This article covered how we've managed finances as a married couple for nearly 25 years. But we're not perfect, and things haven't always gone as planned.
We took on unnecessary debt, made mistakes, and had financial struggles along the way. But through it all, we discussed money with honesty and transparency. And after many conversations about our future, we set shared financial goals.
In other words, I believe communication is a vital key to our (eventual) success with marriage and money.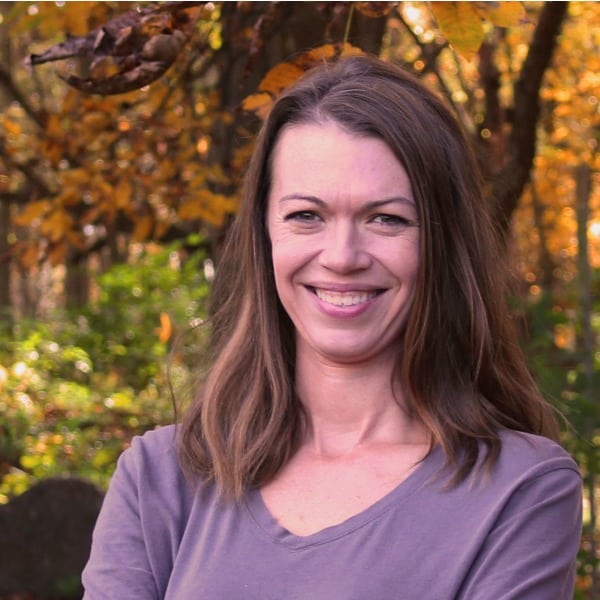 Article written by Amanda
Amanda is a team member of Women Who Money and the founder and blogger behind Why We Money. She enjoys writing about happiness, values, money, and real estate.