Deciding to Homeschool: How to choose what's best for your family
(This page may contain affiliate links and we may earn fees from qualifying purchases at no additional cost to you. See our Disclosure for more info.)
Homeschooling was on the rise before 2020. But the number of homeschooling families grew remarkably during the Covid-19 pandemic.
Many children eventually returned to traditional school, but several continued schooling at home.
The growing popularity of homeschooling has more families with school-age children considering it as a longer term option.
So, if you're considering it for your family, you're not alone.
Yet homeschooling isn't for everyone—it has its benefits and drawbacks. And what works for one family may not work for another.
Family and individual needs, finances, and other factors impact its success.
In other words, deciding to homeschool – or not – is a significant life decision that deserves time and attention.
And doing your research can help you make the best decision for your family.
Deciding to Homeschool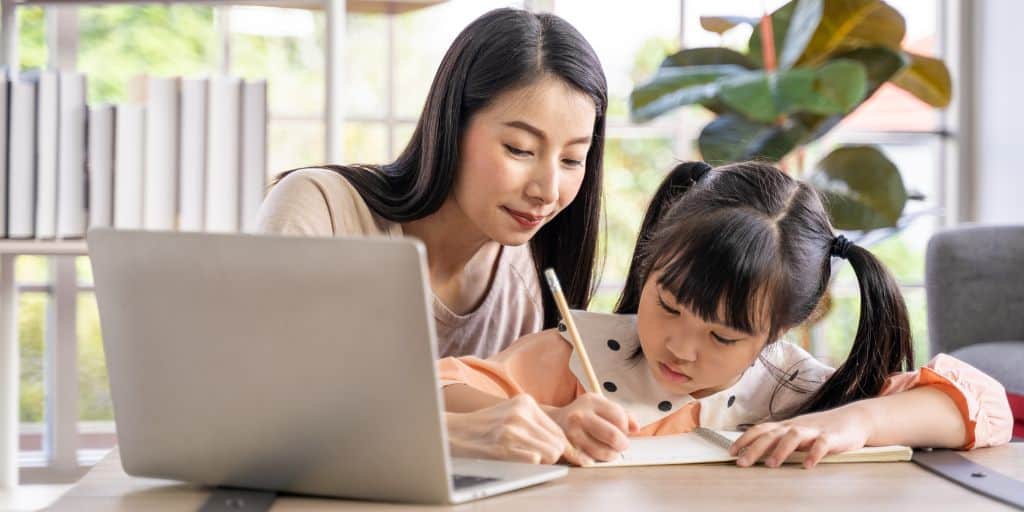 Homeschooling is a considerable lifestyle change for most families. Of course, it's often a gradual change for stay-at-home parents of preschool-age kids.
Yet a move from traditional school to homeschooling is a pronounced shift.
It's not just a change for the kids; homeschooling is a significant responsibility for parents.
One or both parents assume the role of teacher and administrator.
They do paperwork, decide on a curriculum, fulfill the state's legal requirements, and organize field trips.
And that's besides providing daily learning opportunities for their kids.
So, no matter the circumstances, homeschooling is a life-changing decision.
With any big decision, doing your homework or due diligence is an excellent way to see if it's right for your family. 
Use the following guide to help with your decision. It includes things to consider and actions to take to see if homeschooling is a good fit for your family.
Things to Consider Before Deciding to Teach at Home
Homeschooling is one of those things you won't completely figure out until you get started. And that's okay.
Some things come with experience, and you can adjust as you go. 
Still, there are many things to consider before deciding to homeschool, like your reasons for homeschooling, its financial impact, and how it fits your family's needs.
The sections below will guide you through these considerations.
Why consider homeschooling?
Before making any life-changing decision, it's wise to define why you're making the decision in the first place.
So, finding your reasons for homeschooling is an excellent first step in decision-making.
Parents (and kids) consider homeschooling for many different reasons.
Some homeschool because they don't feel that public schools provide enough education. Others believe traditional schools are too restrictive.
Still, others homeschool to provide their child with a unique educational experience.
Reasons you might consider homeschooling:
You know other families where homeschooling works well.
You don't feel public (or private) school meets your kids' specific needs.
You want more control over what and how your child learns.
Your child needs a flexible schedule to pursue other interests (like sports or art).
You want to ensure learning aligns with your family's values.
You believe homeschooling provides a safer learning environment (because of violence, racism, health, etc.).
Does homeschooling address your why?
Most reasons for schooling at home revolve around meeting children's needs. So the question becomes, will homeschooling meet those needs?
For instance, if your kids' current school isn't meeting their specific needs, how will homeschooling do so?
Your family
Homeschooling families come in every shape and size.
Still, it's essential to consider how it will change your family's lifestyle, remembering it takes substantial parental time and commitment.
Consider your family as a whole and each individual's personality and needs, including your own.
How will homeschooling fit? Here are some questions to consider on the potential impact on family life:
Will your family have a loss in income to homeschool?

How will this impact your family's needs and lifestyle?
What will you have to give up?
How does each family member feel about homeschooling?

Is everyone on board?
Is everyone being heard?
How will homeschooling affect the daily routine?

When will household chores get done?
What about errands and doctor appointments?
How will homeschooling affect work if the parent(s) are working?
How much independent work can the child(ren) handle?
Can the parent(s) teach a wide range of topics?

Do they have a love of learning?
Will they have the time to learn effective teaching methods?
Will the parent(s) have support?

How will they get their own needs met?
Children
First, it's essential to check in with children to see if they want to homeschool.
Many homeschooled children thrive, but it doesn't work for every child. Some kids are happier in a traditional school setting.
Also, consider the kids' social needs.
Homeschooled children have different social and learning experiences. They might have less daily exposure to peers (which can also mean less distraction).
Yet they might get more field trips, real-life lessons, volunteer opportunities, and hands-on learning.
Essentially, you'll need to consider the varying needs of each child.
Some kids' needs get satisfied through homeschooling, while a traditional school setting better serves others.
Another thing to consider is that, for homeschoolers, it's usually up to parents to facilitate all learning and social activities.
Questions to ask about kids' needs:
Does your child want to homeschool
What are your child's interests? Can they be incorporated into their homeschooling experience?
Does your child rely on routine, or can they thrive in a less structured environment?
How much social interaction does your child need and want? Can those needs get met with homeschooling? If so, how?
Can your child work independently, or do they need consistent one-on-one guidance?
Does your child have special needs? How would those needs get met in a homeschooling environment?
Finances
Homeschooling isn't free, even if you don't buy expensive curriculums or hire tutors. And many parents are surprised at the financial impact.
Every family should consider how homeschooling will affect their finances.
The costs of tech, curriculums, meals, and school supplies add up. Add in the potential loss of income, and most will have to adjust their budget.
That said, costs vary from family to family, and there are ways to lessen the financial burden.
Still, it's wise to consider the economic impact as you weigh your homeschooling decision.
If you're on a limited budget, free online learning resources, shared curriculums, and libraries are a few ways to save.
With a bit of ingenuity and planning, many families can stretch their budgets.
Financial considerations for homeschooling:
Lost income: If one parent has to quit work or cut back on work hours, how will that affect the family? What sacrifices will you make?
Will you join a homeschooling co-op, use an online school, or use learning resources through a public school? What are the costs of each option?
How much are school supplies and learning resources? Can you use free resources or share a curriculum?
Will you hire tutors or teachers to help with some subjects?
Financial assistance for homeschoolers
No federal funding or tax benefits are available to help pay for homeschooling costs.
Yet some states offer limited tax credits and deductions, so it's wise to check your state guidelines.
Families can apply for homeschooling grants through organizations like the Home School Legal Defense Association (HSLDA). They offer grants based on financial need and disaster relief (and group grants too).
Some charter schools provide registered homeschoolers free curriculums, classes, and activities. (For this option, homeschoolers often follow public school protocol, including standardized testing and teacher evaluations.)
And some public schools allow homeschool students to participate in sports and extracurricular activities, saving homeschooling families money on recreational activities.
Your time
No matter your learning philosophy or teaching method, homeschooling takes extra time.
Organizing, planning, and scheduling are tasks homeschooling parents tackle every day.
In other words, time management skills are essential for teaching lessons, going on field trips, coordinating social activities, and completing state-required paperwork.
Do you have extra time to spend on homeschooling tasks?
Will you have to cut back on work hours to spend time homeschooling?
Do you like to stay organized?
Do you have time to schedule field trips and coordinate social activities?
Your options
Explore learning options to determine a good fit for your family's needs. Knowing all your options is crucial to making the best decision.*
What type of homeschooling option is right for your family's needs?
Different learning methods, curriculums, and online programs are available. Below are some of the many options:
Interest-led learning. Use your child's interests to teach core subjects, including hands-on learning outside the home.
Curriculums. These can include teaching manuals, textbooks, workbooks, science experiments, and online tools.
Online school programs. Many public schools now offer this option.
Homeschool Umbrella Programs. These help homeschoolers meet state requirements, often offer extracurricular activities, and are usually privately managed.
Charter schools & Homeschooling Assistance Programs. Homeschool students can register with some public schools/charter schools. Schools provide free textbooks, materials, some classes, and activities. (Students are often required to do standard testing or evaluations.)
Hybrid learning. Part-time homeschooling and part-time traditional school.
*If your child hasn't ever attended a traditional school, take a tour of local schools to explore that option too.
Expectations
Homeschool is a significant change for parents and kids. So, at first, it's best to set flexible expectations with plenty of time for adjusting.
During this adjustment period, ensure everyone gets heard and kids get involved in decision-making.
Then, you can adapt as learning and teaching styles emerge.
What you will tell others
While this issue shouldn't factor in decision-making, it's something to consider.
Some people might have a hard time understanding a decision to homeschool.
How will you handle others' concerns if you decide to move forward with homeschooling?
Usually, friends and family express concerns out of love for you and your children. So, a compassionate response is often the best way to handle criticism.
Long term outlook
Other families' outcomes don't predict your homeschooling outcomes. Every kid and family is unique.
In other words, you won't know precisely how homeschooling will work out.
Of course, you can adjust as you go, but consider what homeschooling might look like long-term.
One common generalization about homeschooled kids is that they do better in life. In truth, it depends on the child and the circumstances.
While many kids thrive in a homeschool setting, not all kids or family situations flourish in this environment.
Consider these questions about the future:
How do you think your child will handle homeschool life now and as they get older?
What adjustments will the family have to make to homeschool today and in the future?

How does that fit into the family and individuals' visions for the future?
What if homeschooling doesn't work well for your family or your child?
"Homeschooling can be a fulfilling and positive educational option, but it also means giving up a lot of the "normal" childhood experiences" – Coalition for Responsible Home Education
Actions to Take
So far, we've covered lots of homework: you need to talk to your family, run the costs, explore your options, and consider the changes associated with homeschooling.
At this point, if you're leaning toward homeschooling, a few concrete actions can help zero in your decision-making.
Who knows? These actions could be what finalizes your decision!
Talk to other homeschoolers.
There's no better way to see how homeschooling works than getting firsthand accounts. Reach out to homeschoolers and learn what it looks like for different families.
Going through this process also gives you a feel for the support network available in your area.
A few ideas for connecting with homeschoolers:
Talk to friends, family, or neighbors who homeschool.
Look for local homeschooling groups. Request to join group activities and ask questions. If you can, take your children along to get the full benefit.
If you know any homeschooled adults, talk to them about their experience.
Join online homeschooling groups and forums, like local Facebook groups.
Figure out the logistics
Schedules, work, budget, resources, and state requirements are all part of homeschooling. Write it all down to visualize how the logistics will work for your family.
Some things to consider:
Your family's homeschool budget (and costs).
Homeschooling options available to you and how they will work into a daily routine (online programs, curriculums, hybrid learning, etc.).
Touring local homeschool programs, like charter schools.
What local resources are available? (Homeschooling coops, libraries, community programs, etc.)
Do a trial run
Once you've got an idea of how homeschooling could work for your family, do a trial run to see how it works in real life!
Of course, new routines are always a little bumpy, so you shouldn't expect smooth sailing. But trying it out will give you an idea of what it could be like.
If your kids are pre-school age, try a few weeks of "homeschool" with them to see how it goes. And if your kids are in school, use school breaks for your trial run.
During the trial run, talk to your kids about their likes and dislikes.
Ask how they would feel about homeschooling full-time. Notice the rough patches and how you could adjust.
And, remember, you get a say too! Can you imagine homeschooling as a part of your everyday life?
Final thoughts
Deciding to homeschool is a significant life decision. There's a lot to consider, and the pros and cons are different for each family.
Weigh your decision carefully, but keep an open mind through the process.
By exploring family and individual needs, finances, and logistics before making a decision, you're more likely to make the best decision.
Because once you've done your due diligence, you know your options. And you're better prepared to adjust and change course along the way!
Next: Best Money Games and Activities for Kids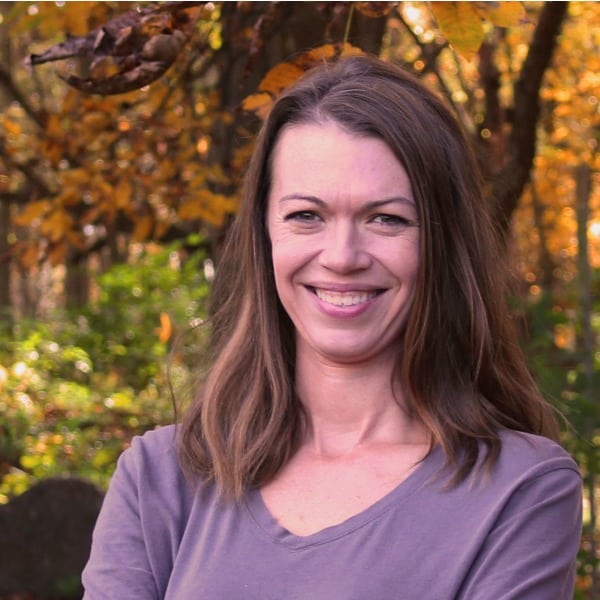 Article written by Amanda
Amanda is a team member of Women Who Money and the founder and blogger behind Why We Money. She enjoys writing about happiness, values, money, and real estate.