What is a Self Directed IRA (SDIRA)? Should I Use One?
(This page may contain affiliate links and we may earn fees from qualifying purchases at no additional cost to you. See our Disclosure for more info.)
There are many different ways to invest for long-term wealth. And investing in an individual retirement account (IRA) is an excellent choice for many people.
Regular IRAs hold government-regulated investments, like traditional stocks, bonds, mutual funds, ETFs, and CDs. And these investments are an excellent fit for most people.
Yet some investors want more options and might consider a self-directed IRA. It's a tax-advantaged account that holds non-traditional investments, like artwork or real estate.
But many non-traditional investments have added risk, complexity, and costs. So before you consider a self-directed IRA, it's wise to learn more and proceed with caution.
Read on so you can make a wise investment decision on whether one is a good fit for you.
What is a self-directed IRA (SDIRA)?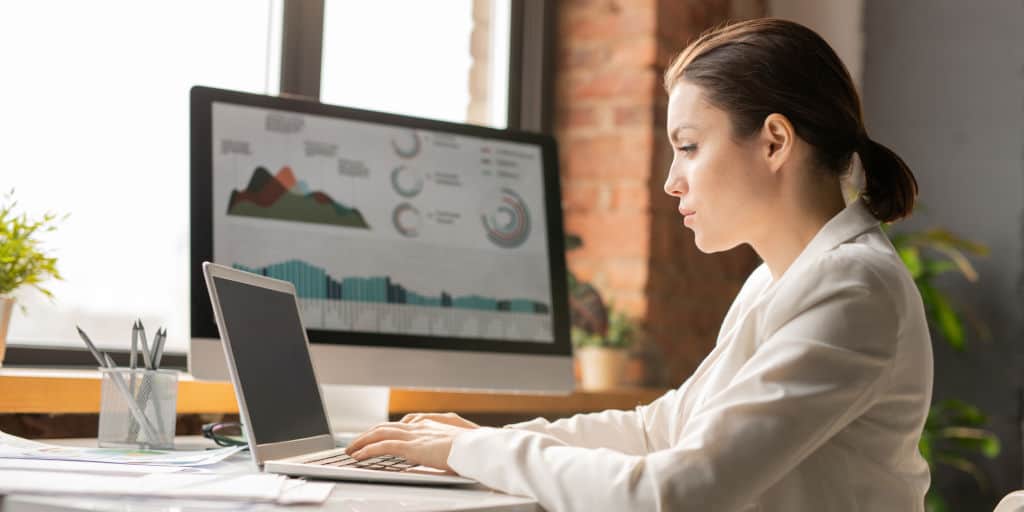 A self-directed IRA is a variation of a traditional or Roth IRA. It has the same tax advantages, rules, and limitations as regular IRAs.
What makes it different is the assets owned in the account.
Self-directed individual retirement accounts hold many non-traditional investments, like cryptocurrency, collectibles, hedge funds, precious metals, private equity, private placement, and real estate investing.
Some experienced investors find that diversification and potential returns outweigh the effort and risk of alternative investments. And by holding the assets in an SDIRA account, they receive tax breaks.
Who can use a self-directed IRA?
If you qualify for a regular Roth, traditional IRA, or a Simplified Employee Pension Individual Retirement Account (SEP-IRA), you can open a self-directed IRA.
That said, investments held in these accounts don't get regulated by the SEC and aren't for the average investor.
Instead, they're suited for investors with broad knowledge of specific alternative investments. There are more intricacies and risks, so knowledge of the rules and certain assets is vital.
Custodians administer self-directed IRAs
A financial institution or a brokerage firm like Vanguard or Fidelity acts as a custodian for regular IRAs. But most regular IRA providers don't offer SDIRAs.
Instead, a third-party firm, called a custodian or trustee, administers SDIRAs. They specialize in these types of accounts.
Each custodian handles different types of investments. So, you must use a custodian specializing in the specific asset in your self-directed accounts.
But the custodians are not legally responsible for vetting investment choices. It's up to the individual investor to complete their due diligence.
An overview of traditional and Roth IRAs
Self-directed IRAs get classified as traditional, Roth, or SEP IRAs. This means they have the same limitations and guidelines as all traditional and Roth IRAs. (The difference is the types of assets held.)
So, if you open an SDIRA, it's critical to understand the account guidelines.
Below is a summary of traditional and Roth IRA rules; for more, see our article on the topic, and see this article for SEP IRAs.
Annual contribution limits
The annual contribution limit for all IRAs is the same. For 2022, the retirement savings limit is $6000 per individual ($7000 if you're over 50).
Income limits
There's no income limit for traditional IRAs, but there are limits for Roth IRAs. For 2022, Roth IRA's annual income limits are $204,000 for married couples and $129,000 for individuals (with reduced contributions for individuals between $129,000-$144,00).
See the IRS website for up-to-date information.
Tax advantages Traditional and Roth IRAs have different tax advantages:
In a traditional IRA, contributions are tax-free, so you get an initial break on your taxable income. But you pay taxes on contributions and growth at the time of withdrawal.
The contributions to a Roth IRA are taxed, so there's no initial tax break. Yet, you can withdraw contributions anytime, tax and penalty-free. Plus, the growth is tax-free, as long as you make qualified withdrawals (starting at age 59½).
Required Minimum Distributions (RMDs) You don't have to worry about RMDs with a Roth IRA.
But with a traditional IRA, you must begin distributions when you reach age 72 (or 70½ if you turn that age by 2020).* The IRS determines what you must withdraw annually.
*RMDs can be an issue with an SDIRA. If you must take RMDs, you need to liquidate assets quickly. And liquidating is challenging with some non-traditional investments, like real estate property.
Alternative Investments Held in SDIRAs
An SDIRA opens up many alternative investment options not available in a regular IRA. Below is a range of investment examples of non-traditional assets often held in a self-directed retirement account.
Commodities
Energy
Livestock
Real estate Investment
Private companies (including crowdfunding)
Venture Capital
Investment limitations
Each custodian handles different investments for self-directed IRAs.
That means, to invest in a particular investment opportunity, you must find a custodian who agrees to hold the investment.
Also, the IRS has rules against having some investments. For example, you can't hold life insurance, S Corp stock, or collectibles in a self-directed IRA.
Failure to heed these rules can result in penalties. That said, any good custodian won't agree to hold forbidden investments.
How to start a self-directed IRA
1. Decide on the type of self-direct IRA to open. All IRAs have a specific tax advantage, so you'll need to choose if a self-directed Roth IRA or a Traditional one is best for your investment strategy.
2. Find an IRS-approved custodian. Search for a reputable custodian or trustee to handle your desired investment. Fintech companies, such as Alto or Rocket Dollar, make it easier than ever to open a self-directed retirement account.
3. Determine where to buy the investment. The custodian or account provider won't do this for you! Instead, you need to research the best place to buy the particular asset.
4. Complete your due diligence! An investor's due diligence is critical since a self-directed IRA custodian doesn't vet or manage investments.
Also, with alternative investments, you can't rely on the Securities and Exchange Commission (SEC) regulations either.
So it's critical to know every aspect of the investment and buy from a creditable dealer!
5. Instruct the custodian to buy the investment. The transaction gets funded and executed through the custodian. But you set up transactions and ensure they go through.
6. Plan for future withdrawals. Assets in SDIRAs are often more difficult to liquidate than other investments. So, it's wise to plan for future distributions before you buy!
The pros and cons of investing in self-directed IRAs
Self-directed IRAs allow more flexibility than regular IRAs, but their investment vehicles carry higher risk. So, it's essential to weigh the pros and cons before investing in one.
Pros
Diversification
You can hold assets you can't have in a regular retirement account, allowing you to diversify your portfolio.
For example, you could have investments, like farmland or tax lien certificates, to serve as a hedge against stock market downturns (but they offer no guarantees!).
Potential higher returns
Some alternative investments have more upside potential than traditional investments.
For example, you might hold high-risk, high-reward assets like cryptocurrency and private companies. Just remember, with the potential for better returns comes significant risk!
Tax advantages
If you follow the rules, you can invest in alternative assets and still get the tax benefits IRAs provide.
Invest in your interests
An SDIRA allows you to invest in ways that align with your expertise.
So, suppose you have knowledge and experience with an alternative asset, like real estate. In that case, you could hold real estate investment property in your self-directed IRA (unlike a regular IRA).
Cons
Non-traditional investments often carry higher risks.
Many alternative investments are high-risk high-reward. Yet the reward isn't guaranteed.
For instance, sometimes, cryptocurrency yields higher returns than traditional stock. But, in exchange, investors face more volatility and risk than traditional investments.
You are responsible for completing the due diligence.
Custodians of SDIRAs don't vet investments. And they aren't allowed to give financial advice. It's all up to the investor to understand the assets and determine their value.
If you need help understanding an investment, hire an attorney or financial advisor (before you buy!).
You have to manage the assets.
Not only do you have to complete your due diligence, but it's up to you to manage everything. For example, you need to manage transactions, records, expenses, and other tasks.
Don't have the time or expertise? Then, consider hiring a professional for investment advice, like a fee-only financial advisor, CPA, or attorney. Or use a reputable online platform.
You must abide by strict IRS rules.
If you violate an IRS rule, all the benefits of the self-directed IRA disappear. In this case, your entire account is a distribution, and you face tax bills and other penalties.
A good illustration is the "no self-dealing" rule. It says you can't have interactions with assets held in your self-directed IRA.
For example, suppose you're a real estate investor with a rental property in an IRA. In that case, you can't make your own repairs or stay overnight at the property. (This rule even extends to some relatives.)
If the IRS discovers you broke this rule, you pay taxes and penalties. See the IRS website for a list of prohibited transactions.
You pay extra fees.
Costs vary, depending on the specific type of investment and custodians, but fees can add up. For example, you might have a setup fee, annual fee, bill-paying fees, and maintenance fees.
There's an elevated risk of fraud.
Custodians aren't liable for the quality or validity of investments in your self-directed IRA. And this leaves you more vulnerable to fraud.
The Securities and Exchange Commission (SEC) warned that SDIRAs put investors at risk for fraud.
Alternative investments aren't SEC-regulated. So, they're more prone to deceptive practices and inadequate or misleading information.
You have fewer exit strategies.
In a regular IRA, inventors can buy, sell, and trade stocks, bonds, and ETFs with the click of a mouse. But assets in self-directed IRAs are often less liquid.
As a result, they can take longer to sell, limiting your exit strategies. And if you have RMDs, it can be particularly dubious.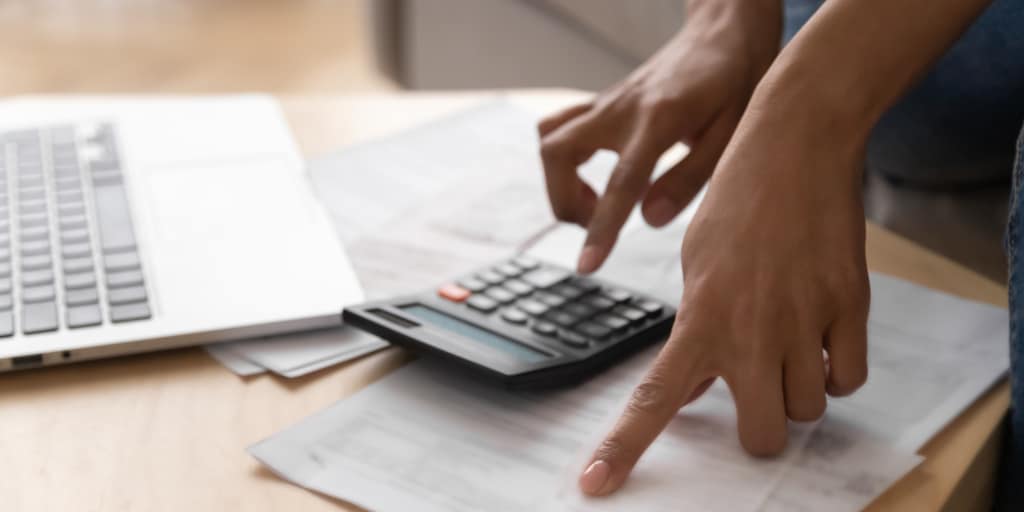 Is a self-directed IRA a good fit for you?
A self-directed IRA for your retirement assets could be a good fit for you if you have a deep understanding of specialized investments.
For example, if you're a commercial real estate expert, holding commercial property in a self-directed IRA might work well for you (as long as you follow the rules!).
But keep in mind all rental income from the property goes into the SDIRA, so if you're looking to invest in real estate for improved cash flow, you may not want it in your SDIRA.
For the average investor, a regular IRA is the best option for your retirement funds. SEC-regulated stocks, bonds, ETFs, REITs, and mutual funds meet most people's investing needs.
In truth, many alternative investments are accessible with particular ETFs and mutual funds. And you can hold these investments in a regular IRA.
This way, you can diversify without the time and effort of managing a self-directed IRA.
After weighing the pros and cons, maybe you decide an SDIRA is suitable for you.
Still, it's wise to consult a financial advisor or attorney before moving forward. Also, make it just a part of your retirement portfolio and overall investing strategy.
Next: Worthy Bonds Review: Earn 5% Fixed Interest from Day 1
Retirement Plan FAQs. Internal Revenue Service.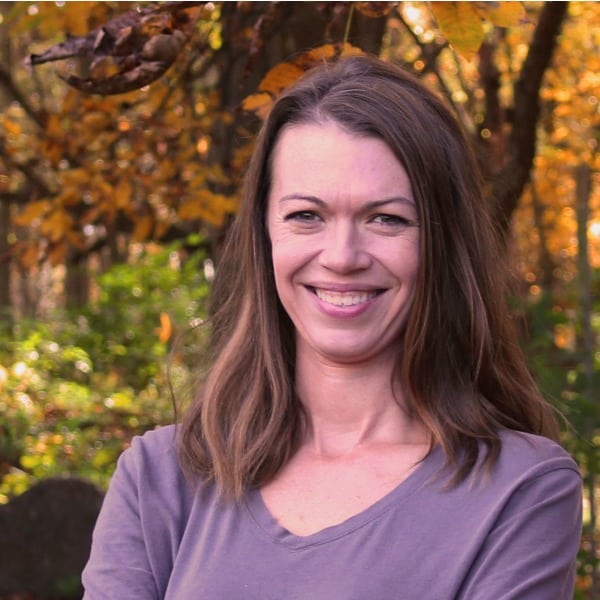 Article written by Amanda
Amanda is a team member of Women Who Money and the founder and blogger behind Why We Money. She enjoys writing about happiness, values, money, and real estate.