Postnuptial Agreements: Who needs them and why?
(This page may contain affiliate links and we may earn fees from qualifying purchases at no additional cost to you. See our Disclosure for more info.)
A wedding is an exciting time. There are beautiful flowers, dresses, and celebrations. The couple vows a lifetime of love, respect, and commitment to one another.
When they enter into their life together, they're happy and content, and they never expect that to change. But they can't predict the future.
Unfortunately, people fall ill, incur a disability, and die every day. The divorce rate is almost 50%. Though painful to think about, these things can and do happen.
If one partner in a marriage is at a financial disadvantage, they could face more than emotional suffering. They could face financial hardship too.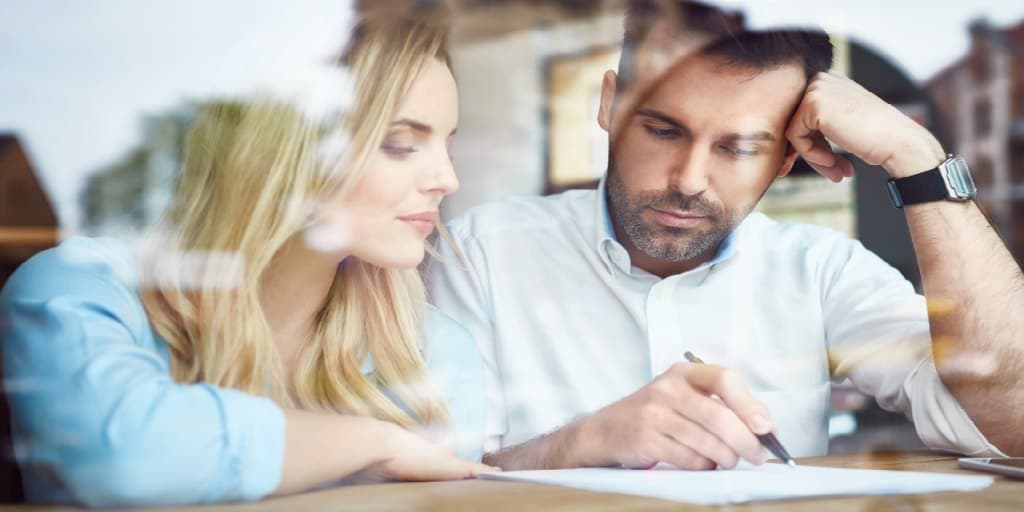 It's never easy to have a conversation about your relationship ending. But it's far better to have the conversation when you're both happy, healthy, and on the same page.
Like it or not, when you marry, you also enter into an economic relationship.
It's hard enough to talk about your marriage ending. But it's even more difficult to discuss when it involves money.
Yet, no matter your situation, you need to discuss what would happen financially and otherwise if your relationship were to end.
Why Consider a Postnuptial Agreement?
In a perfect world, couples work things out on their own.
They keep the lines of communication open. They don't expect or want their relationship to end, but they also recognize that life can change unexpectedly.
If the day comes when they realize they can't be together forever, they work things out in a respectful way, a way that serves the best interests of both individuals (and children too).
But it doesn't always work out this way.
Two of the three leading causes of divorce are money and communication problems. One way to address these problems, for better or worse, is with a postnuptial agreement.
Even healthy, happy couples might need something formal in place for reassurance.
Some couples find themselves needing a little backup, a guarantee, and some degree of certainty for now and in the future.
In fact, postnuptial agreements can save some marriages.
For some, a postnuptial agreement provides a way to resolve a disagreement or ongoing conflict – with a level of certainty built in.
You could look at a postnuptial as built-in marriage/divorce insurance.
Even if it doesn't save the marriage, it can provide the basis for a smooth and drama-free divorce.
What is a Postnuptial Agreement?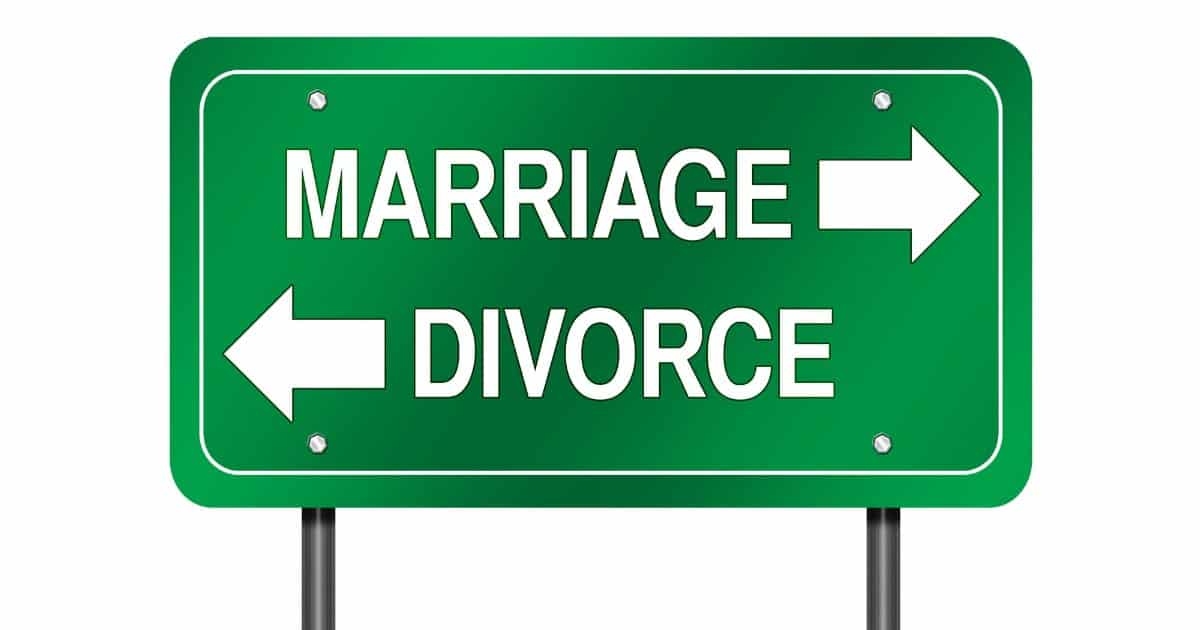 You've heard of a prenuptial agreement – a legal contract signed before a couple gets married. The prenuptial agreement specifies what would happen, financially and otherwise, if a marriage ends.
A postnuptial agreement is a legal contract made between a couple already married or in a civil union. It spells out what would happen if the marriage were to end, either by divorce or death.
A postnuptial agreement establishes how to divide assets and liabilities if a couple gets a divorce or legally separates.
It can include provisions for spousal support and, in some cases, spells out custody and visitation of legal dependents.
Why Couples Sign Postnuptial Agreements
Each couple signs a postnuptial agreement for their own reasons. But there are three main reasons couples have postnuptial agreements.
Couples sign postnups to:
Establish the division of assets and liabilities and/or clarify provisions for spousal support if the relationship ends in a divorce. This includes marital assets, liabilities, and assets and debts brought into the marriage.
Determine how to divide the couple's assets if one spouse dies. This usually means one spouse waives their marital rights to property or other assets to which they would have otherwise had entitlement.
Create a plan like a separation agreement. This type of postnup sets the scenario for how things would go in the case of a divorce. It spells out child custody, child support, and spousal support, as well as the division of assets and liabilities after divorce.
What Does a Postnuptial Agreement Include?
What can and cannot be included in a postnuptial agreement is up to each state. Below is a general list of what one may consist of:
How to divide property and assets
If there will be spousal support (if so, for how long)
How to divide marital debt (mortgage, credit card, car loans, etc.)
What happens to the assets if one spouse dies during the marriage
You can include provisions for custody and support of legal dependents as part of the agreement, but whether it's upheld depends on the state law. Some states don't allow custody to be part of the agreement.
What Makes a Postnuptial Agreement Valid and Enforceable?
With prenuptial agreements, if both parties don't agree, they can decide not to get married.
But in a postnuptial agreement, the couple is already legally bound, which can raise concerns about one spouse coercing the other into a contract.
To be valid and enforceable, a postnuptial agreement must:
Be voluntary (any sign of coercion can invalidate a postnup)
Include disclosure of all assets owned by each spouse

Each must disclose all their assets, liabilities, and income. The contract is unenforceable if some of the information is missing, untruthful, or not disclosed.
Be valid

In most states, both signatures are witnessed by a notary, and some states have further requirements to validate the agreement.
It's recommended each spouse have an attorney review the document.
A postnuptial agreement is not a guarantee.
It must be upheld in court when the marriage is dissolved. The judge has the right to throw it out if they determine it's unreasonably one-sided or punitive.
Some states are more prone to enforce a postnuptial agreement than others. It's on a state-by-state, case-by-case basis.
Who Needs a Postnuptial Agreement? When Might a Postnuptial Agreement Make Sense?
Below are a few scenarios where a postnuptial agreement could be helpful.
One spouse brought property, other assets, or liabilities into the marriage. The couple wishes to define what happens to them in the event of a divorce or death.
A couple skipped the prenuptial agreement because they weren't ready, but after marriage, determined they were. Some couples find it easier to discuss these issues after they're married.
When one or both spouses have children from previous relationships, they may want to ensure those children receive specific assets. It's a way to protect the children's inheritance.
One spouse has a spending or gambling problem or has otherwise been financially or legally irresponsible during the marriage. The other spouse wants to protect themselves economically and legally.
Financial circumstances change during the marriage (inheritance, lottery, salary, etc.), and the couple wants to establish what happens to the money if the marriage ends.
When money (including salary or windfalls) is inequitable, the couple may wish to set up "rules" for how to invest or spend the money.
When the financial priorities of each spouse are different, a postnup can define what takes precedence (college savings, debt payment, investing, etc.).
One spouse has their own business they built during the marriage, and they want to keep ownership and profits from the company if they get divorced.

Without a postnuptial agreement, the other spouse may be entitled to up to half of the ownership and profits from the company in the event of a divorce.
Some Common Questions a Postnuptial Agreement can Address
Debt. In a divorce, who would be responsible for paying off the debt, and how will the debt be paid?
Property. In a divorce, who will get the property, and how will it be divided?
Money. In a divorce, who will get the financial assets, or how will they be split up?
Transactions. If one spouse saves, earns, or spends more than the other, should there be set "rules" on spending or saving?
Business Assets. If one or both spouses own a business, what would be each spouse's role in the company after a divorce? How would you divide it, if at all?
Children. If there are children from previous marriages, how will you divide assets in the case of divorce or death?
Earning Potential. What if one spouse is no longer able to work? What's the plan?
Death. If one spouse dies, how will the other spouse be able to cope, financially speaking?
When isn't a Postnuptial Agreement a Good Idea?
There are circumstances when you should not sign a postnuptial agreement.
It is typically when one spouse is at a disadvantage or pressured into the agreement. Though a judge makes the ultimate decision, you should not sign a prenuptial agreement if:
It leaves one spouse financially (or otherwise) vulnerable.
Both spouses haven't agreed on all terms.
One or both spouses haven't had adequate time to consider the terms of the agreement.
One spouse doesn't fully understand the terms of the contract.
Closing thoughts on Post-Nups
Postnuptial agreements can be made in loving and trusting relationships. In fact, it's better to make these agreements when the marriage is on solid ground.
Postnups aren't necessarily indicative of problems in the relationship and can further solidify stable relationships.
They also have a place in marriages with conflict or opposing ideas.
They can provide the reassurance and certainty many couples need to be able to move forward in the relationship, whether that means they choose to stay together or proceed with a divorce.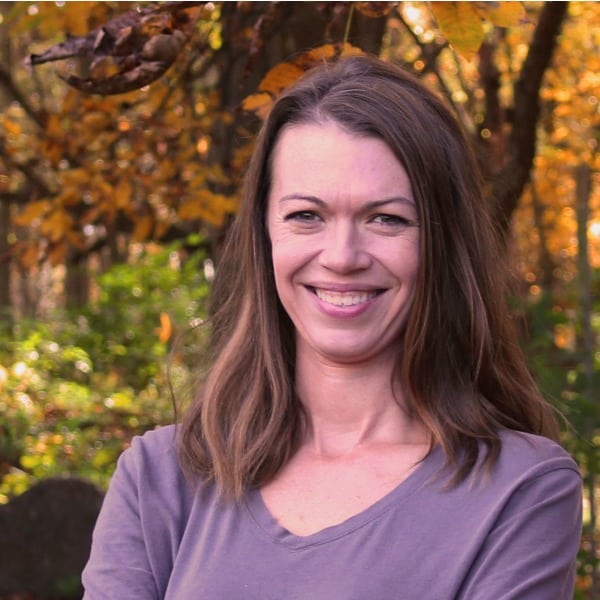 Article written by Amanda
Amanda is a team member of Women Who Money and the founder and blogger behind Why We Money. She enjoys writing about happiness, values, money, and real estate.