Timeshares: Is ownership worth the expense?
(This page may contain affiliate links and we may earn fees from qualifying purchases at no additional cost to you. See our Disclosure for more info.)
Compensation in the form of free entertainment tickets, five-star dinners, reduced-priced trips, or gift cards for attending timeshare presentations might be worth a couple of hours of your time.
But are vacation timeshares worth the money in the long run?
While it might be hard to say no to these free or great "sale" priced offerings in exchange for your time, you've been burned before ignoring the old saying – when it sounds too good to be true, it probably is.
You've also heard some bad things about timeshares, yet they seem so popular. So what's the truth about timeshares?
Read on to see if all of the negative press is valid or if timeshares could be worth the money by saving you on vacation expenses over the years.
Note: If you currently own a timeshare you know you want to get out of, jump to that section by clicking here.
What is a Timeshare?
A timeshare is a deeded interest in a specific resort-type property. Even though you only own a small part of the property, you usually have voting rights and a voice in the operation and maintenance of the resort.
According to Lisa Ann Schreier, The Timeshare Crusader, "more often than not today – timeshares sold in the US are not deeded real estate property at all." And might actually be a "Right To Use" (RTU) timeshare.
Schreier, who's been educating consumers on timeshare industry matters for more than 15 years, says it's important to ask and understand what type of ownership is being offered and what you're rights as a timeshare owner will be.
According to the American Resort Development Association (ARDA), overbuilt condo projects were converted to timeshare resorts in the 1970s.
Types of Timeshares
Fixed Week
Variable or Floating Week
Points-Based System
Fixed week. Early timeshare purchases were "fixed" for a specific time period (usually a particular week) each calendar year.
Variable or Floating Week. Variable vacation periods or floating weeks at specific resorts became a popular deeded option for buyers over the next decade.
This option doesn't hold you to a specific week every year, but it also means you could be competing against others for the week you desire.
Points-based system. Today, many timeshares now run on a points system.
Points can be used at a variety of locations, depending on the number of points you have through your timeshare vacation ownership.
Like the variable or floating option, obtaining a timeshare week where and when you want it may prove difficult.
"Right To Use" (RTU) or Non-Deeded timeshares, are a subset of each of the three types of timeshares. In an RTU, you don't actually own a share of an RTU property.
Instead, you lease a part of the property from a developer for a specific period – usually decades. These properties offer more flexible arrangements for travelers.
Are Vacation Clubs Different?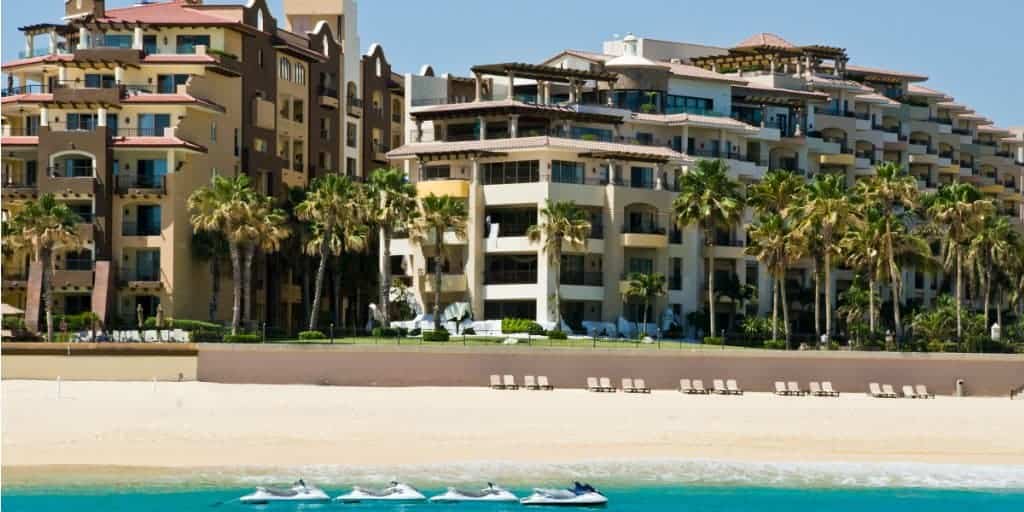 Vacation clubs are another option providing more flexibility than timeshares. In vacation clubs, groups of people share access to groups of vacation properties.
When you join a vacation club, you're basically joining an organization that advertises discounts on a variety of travel-related products and services, think Disney Vacation Club.
Vacation clubs usually work on a points-based system. Properties are located all over the world, and some even include cruises. Many vacation clubs do use timeshare properties as travel options.
You aren't guaranteed a particular week or time period with a vacation club. While there are more options to choose from, it is often challenging to book accommodations during peak season.
Who Buys Timeshares?
You may have read or heard from others that timeshares are bad investments and not worth the money.
Some even say to consider timeshares liabilities and not a financial investment at all.
With all the bad publicity and so many other ways to book travel, it might surprise you that over 7% of all households in the U.S. own some type of shared vacation product.
That's over 9 million owners who think (or once thought) timeshares worth their cost!
With the average cost of timeshares approaching $22,000 (without fees), the timeshare market is still growing. As people flee the snow and cold, timeshare sales increase during spring break months.
About half of all buyers purchase a new timeshare unit from a resort developer, and the rest buy a timeshare resale. The ARDA reports there are over 1,500 timeshare resorts in the US and over 5,000 in the world.
While some people want the newest and most luxurious options, there are thousands of timeshares available for purchase at any time. A quick check on eBay shows you can buy some timeshare resales for as low as $1 at certain resorts.
You can also purchase hundreds of thousands of vacation club points for specific properties for $5.
If this raises red flags to you, it should. But before we consider all of the drawbacks of buying timeshares, let's take a look at the reasons people buy them in the first place.
What Makes a Timeshare Seem Worth the Money?
1. Your week is yours.
Spending vacation time at your favorite "away from home" destination is a big bonus. When owning a fixed week timeshare, you don't have to worry about booking a place at your popular vacation spot months in advance.
Your week is deeded to you at purchase. And you know the quality you are getting too.
2. No-fuss lifestyle.
Some believe timeshares are worth the purchase price and ongoing annual maintenance fee because the units are more spacious and usually offer more amenities than hotels and other vacation rentals.
When you buy a timeshare, you're buying a "lifestyle," and you can focus on relaxing and doing the things you enjoy.
Timeshares are much less expensive than buying a vacation home too. And when you leave, you don't have to worry about it sitting empty or dealing with renters or property managers.
3. Lots of options.
Timeshares are easy to buy, and there are many options and locations to choose from.
If you want to vacation at popular beaches, ski at popular resorts – there's a good chance you can find a timeshare property.
Timeshare prices vary widely depending on the time periods and resort locations you choose. Timeshare resorts may also offer rewards programs and other discounts to owners.
4. Feeling invested.
Some prefer timeshare ownership for the same reasons they join gyms. If they're paying for something, they're more likely to use it.
After buying a timeshare and paying all the associated fees, you might side with a growing number of workers who are realizing the importance of using their vacation days.
If you can't get away for some reason, renting or "gifting" your one-week timeshare to someone else might be an option.
Drawbacks of Buying a Timeshare
There are some great perks to owning a timeshare, but there are plenty of disadvantages too.
1. On-going costs.
One of the most significant issues with owning a timeshare is the amount of money you have to spend each year.
If you don't buy the timeshare outright, you'll have a mortgage to pay in addition to a long list of fees. You'll be responsible for property taxes, maintenance, utilities, and special assessments – averaging about $1,000 a year.
2. Complicated resale.
Selling a timeshare on the resale market isn't easy, and you'll likely lose money when you sell – if you can actually sell it.
Some people essentially give away their deeds to get out from under the annual costs of owning their timeshare.
People who can't sell sometimes get taken by scam resellers who charge big upfront fees and guarantee a sale. You can probably guess what happens next – they lose their money and still own their timeshare.
3. Foreclosures.
The real estate developer can foreclose on the timeshare if you don't pay the mortgage and fees.
While you may not have to worry about the timeshare after a foreclosure, your credit score will be negatively impacted. You'll pay higher interest rates, and there's even a chance you could face wage garnishment if you're subject to a deficiency judgment.
4. Rules.
If you're thinking of renting your timeshare when you can't use it – you might learn that's not allowed at all timeshare resort properties.
And if you want to purchase a timeshare where you have more flexibility in scheduling, you might find it is booked solid during the weeks you'd like to vacation.
5. Longevity.
Most timeshares sold in the U.S. also have a perpetuity clause. This means the timeshare contract extends beyond the owner's death – making it very difficult to break.
While passing your paid-off timeshare to your kids or other relatives when you die may sound generous, it can cause significant problems.
If they don't want the timeshare, the executor of your estate will have to pay the timeshare fees until resolving all the legalities.
Can Buying a Timeshare Be Worth It?
You might think it's easy to just say no to signing a contract after a timeshare sales presentation. But walking away with just the "freebie" or a cheap vacation might be harder than you think.
Many people say that even though they had no intention of buying one, they almost changed their minds. The timeshare salesperson and sales pitch are that good.
Don't purchase a timeshare out of guilt – as many people (especially senior citizens) do. Also, do not purchase in haste or while on vacation.
Schreier adds, "if it's a good deal today, it will be a good deal tomorrow or even next month."
(Some) Protection for Buyers
Regulations now exist to help protect consumers from high-pressure sales tactics. If you buy a timeshare and quickly regret it, you may have options for getting out of the signed contract.
The most important thing you can do if you're considering a timeshare purchase is to take time to read every word in the contract. You're given a mandated legal rescission period ranging from 3-10 days.
If you change your mind and decide to cancel during this period of time, it's imperative to follow the instructions in the contract. But know the instructions may be difficult to find in the myriad of paperwork. And the timeshare developer may not honor your decision either.
Don't believe there are "only a few units left" or that "buying a timeshare is a great investment you can pass on to your kids". You'd be giving a gift continuing to cost them money every year. Is that what you really want to do?
Options for Getting Rid of A Timeshare You Own
If you own a timeshare you no longer want and you're past the "recission period" you have just a few options.
But first, you must understand you're not likely to get money back and it may cost you a bit more.
See if the timeshare company will take it back.Not likely, but ask just in case.
Try to sell your timeshare on the secondary market on your own. This can be a long, difficult, and exhausting process, if not nearly impossible. Be leary of anyone that approaches you to "sell" it for you (often a timeshare resale scam).
If you don't have any luck selling a points based timeshare and would consider exchanging the use of it for another timeshare property until you can sell it, check with your timeshare company to see if they work with a timeshare exchange company.
You may have luck finding someone to take over your timeshare. If you are so lucky, your willingness to give it away will at least relieve you of any future taxes or ongoing fees.
Use a trusted timeshare exit company such as Newton Group – BBB A+ Rating. We can't stress enough the importance of ensuring you work with a trusted company. CBSNews recently reported a number of timeshare exit companies are scamming users out of thousands of dollars. According to the BBB, "Since 2016, timeshare owners in 46 states filed more than 700 complaints reporting millions of dollars in losses."
For a comprehensive guide to how the timeshare exit process works see – The Consumer's Guide to Timeshare Exit. Included is a valuable checklist to ensure you select a trusted expert to assist you.
Contact the Newton Group for a free consultation by visiting their site or contacting them at 888-698-8231.
With all of the cons of owning one, does anyone believe purchasing a timeshare is worth it?
Certainly.
If you fully understand the contract, enjoy traveling, and if it fits your lifestyle – buying a timeshare might pay off.
When you can easily afford the initial upfront cost and the ongoing fees over the years, the money might be well spent.
That's not the case for many people who go to a timeshare presentation, though.
Schreier suggests consumers "avoid these four words in all timeshare related matters; free, perfect, always, and never. Free and perfect don't exist and always and never are exceedingly long periods of time."
Renting at a resort is generally less costly up-front and in many cases, you can rent for less than many owners pay in annual maintenance fees. It also allows a lot more flexibility while reducing risk.
As difficult as it is to sell a timeshare, not buying one may be the most important decision you make.
Consider using travel rewards credit cards and other travel hacking strategies instead.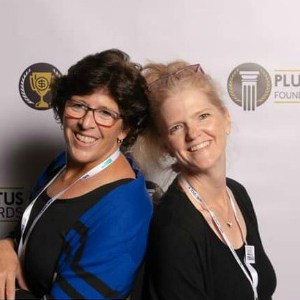 Amy and Vicki are the coauthors of Estate Planning 101, From Avoiding Probate and Assessing Assets to Establishing Directives and Understanding Taxes, Your Essential Primer to Estate Planning, from Adams Media.