Monthly Partner GLDFS, LLC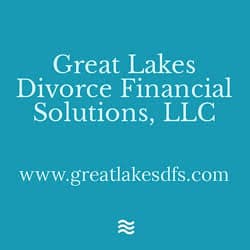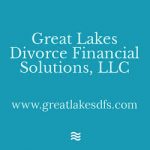 Women Who Money and Women's Money Talk partnered in May 2019, with Great Lakes Divorce Financial Solutions, LLC – Starting over is hard. Managing your money does not have to be.
Leah Hadley, AFC®, CDFA®, MAFF®, is an entrepreneur and mother of three adopted children. She is the founder of both Great Lakes Investment Management and Great Lakes Divorce Financial Solutions and has worked in financial services for the last thirteen years.
Leah was not always financially savvy. In fact, when she got her first job in the investment industry, it was as an administrative assistant. She held a Master's in Education and a Bachelor's in Sociology. She felt like everyone around her was speaking a different language. Everywhere she turned, she saw successful individuals while she was drowning in student loan debt. She thought she would never be able to get ahead.
With the support of her mentors, Leah worked her way up from an administrative assistant to a publishing senior equity research analyst in just six years. Of course, she took numerous business and accounting courses along the way. On the job, Leah learned how to select investments and build portfolios. At home, she learned how to manage a family budget as well as how to balance short-term and long-term personal goals.
Now Leah shares what she has learned with individuals and their families. She finds great joy in supporting others on their financial journey.
For those who are new to managing money after a divorce, Leah offers a free guide to help – Divorce Recovery: A Financial Guide to Moving On
Websites:
Social media:
Thank you, Leah and Great Lakes Divorce Financial Solutions, LLC! Women Who Money appreciates your generous support of our website and the work you do guiding women through the financial obstacles they face during a divorce and beyond.
Learn how you can be a monthly sponsor/partner here.