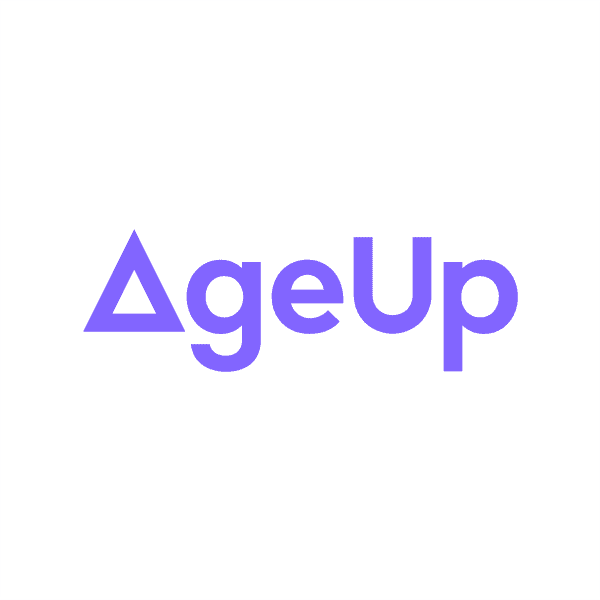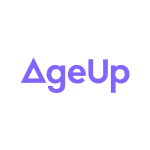 Women Who Money was sponsored this month by AgeUp – Helping Women Stay Financially Independent in Their 90s and Beyond.
AgeUp is a first-of-its-kind financial product that helps solve the potential challenge of how Baby Boomers will cover expenses throughout their exceptionally long lifetime.
Each monthly payment to AgeUp buys a small slice of guaranteed income that begins at the chosen payout age (91 or above) and lasts for the rest of the recipient's lifetime. These payments "stack" over time, combining to become a single income stream that can be used for regular living expenses, medical care, or other needs, with no restrictions or claims to file.
People aged 50-75 can purchase AgeUp for themselves, or adult children can make payments on behalf of a loved one between the ages of 50-75. This intergenerational product can provide peace of mind for children who anticipate that they'll be financially responsible for their parents once they reach an advanced age. In either case, you can choose whether to have your premiums returned if you or your loved one does not reach the payout age, or you can opt to forgo the return of premiums but receive larger monthly payments.
AgeUp was designed from the ground up to be directly available online and financially accessible to all. Monthly payments start at $25, and no upfront contribution is required. If your financial situation changes, AgeUp offers the ability to adjust or pause your payments at any time. You can test out different scenarios using our calculator, which estimates how much you'll receive from AgeUp each month once the desired payout age is reached. And signing up couldn't be easier; the entire process is completed through our website (though you can also schedule a call with us if you have any questions). There are no doctor's appointments, exams, or blood work required to determine eligibility.
AgeUp is issued and backed by MassMutual, and sold by Haven Life Insurance Agency, a MassMutual-owned innovation hub. MassMutual has been in business since 1851 and is rated A++ for financial strength by A.M. Best1. For additional information, visit our website or check out our frequently asked questions.
AgeUp is a Deferred Income Annuity (ICC19DTCDIA) issued by Massachusetts Mutual Life Insurance Company (MassMutual), Springfield, MA 01111 and offered exclusively through Haven Life Insurance Agency, LLC. Contract and rider form numbers and features may vary by state and may not be available in all states. Our Agency license number in Arkansas is 100139527.
A big thank you to AgeUp! Women Who Money appreciates your generous support of our website and the guaranteed income opportunities you provide to aging women.
Learn how you can be a monthly sponsor/partner here.
---
1Massachusetts Mutual Life Insurance Company (MassMutual) and its subsidiaries C.M. Life Insurance Company and MML Bay State Life Insurance Company are rated by A.M. Best Company as A++ (Superior; Top category of 15). The rating is as of July 24, 2020 and is subject to change. MassMutual has received different ratings from other rating agencies.