Monthly Sponsor DiversyFund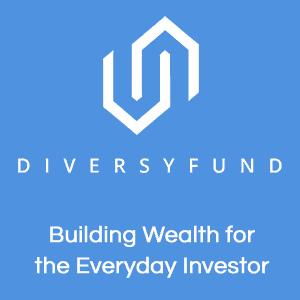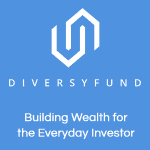 Women Who Money and Women's Money Talk are sponsored this month, July 2019, by DiversyFund – Building Wealth for the Everyday Investor.
DiversyFund is a financial tech company providing all Americans with equal investment opportunities. DiversyFund's mission is to empower underserved groups in the investment community, including women, minorities, and everyday people looking to build wealth for their futures.
After a rigorous vetting process, DiversyFund received qualification from the SEC to open up a fund to everyone, allowing the general public to invest in multifamily real estate for as little as $500.
We make it possible for all Americans to diversify their investments beyond stocks and bonds by opening up opportunities once reserved for the wealthy and giving individuals more choices on how to invest their money.
Current Investment Offering:
The DiversyFund Growth REIT is the current alternative investment offering at DiversyFund. For a low minimum investment of $500, investors are instantly co-owners in a diversified portfolio of real estate assets. Here's what makes DiversyFund a top choice for alternative investments:
Why Alternatives? Protect yourself from the stock market's volatility and diversify your portfolio with real estate.
Access for All. We are open to all investors—accredited or not. Minimum investments are as low as $500.
We Do the Work For You. When you invest with DiversyFund, you get the luxury of investing on autopilot. Let the experts do the work for you.
An Investment Partner, Not a Broker. We have no middleman fees, saving you money. Our incentives are aligned with yours—when assets sell, we don't make money until you make money.
Professional Management. Rest assured knowing your investment is professionally managed. No real estate experience is necessary—saving you time and money on costly mistakes.
Watch Your Investment Progress. We're vertically integrated. This means we own and manage all of our own properties. This also means we have real-time updates and the most insight on progress and property.
Find Them On Social Media:
A big thanks to DiversyFund! Women Who Money appreciates your generous support of our website and the investment opportunities you're providing to more Americans.
Learn how you can be a monthly sponsor/partner here.