(This page may contain affiliate links and we may earn fees from qualifying purchases at no additional cost to you. See our Disclosure for more info.)
For over 60 years, the non-profit Apprisen has helped people at all stages of their financial life. Their business tagline aligns with ours.
"Empowering your journey to financial health."
So what does Apprisen do to help empower people?
Let's take a look at how all of their experiences working with clients over the last six decades have shaped the programs and services they offer their clients and the people in their communities.
From Serving People In One City To a National Organization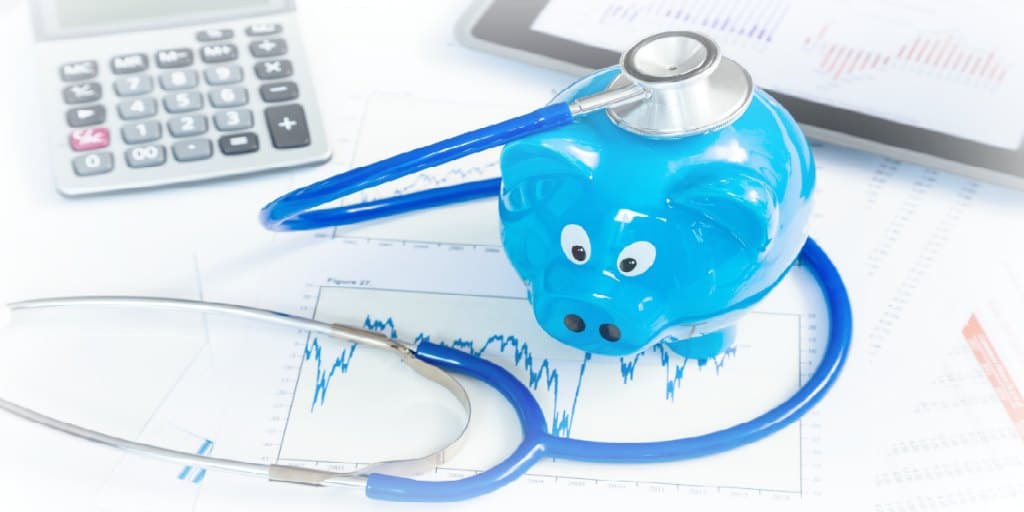 In 1955, the first free credit counseling service in the U.S. was established by Harry E. Fuller. Located in Columbus, Ohio, The Economy Budget Service Company assisted individuals and families struggling with financial problems. Their program soon became a model for other communities across the country.
Economy Budget became the Consumer Credit Counseling Service of Greater Columbus in 1967. This allowed the business to grow and for more community programming to become part of its mission.
Growth outside of Columbus led the agency to change to Consumer Credit Counseling of Central Ohio in 1981. After 25 years of helping people manage their credit and debt, the financial services offered continued growing.
It probably won't surprise you that expansion beyond Ohio was next, and by the turn of the century, the agency became the Consumer Credit Counseling Service of the Midwest.
The following decade brought even more growth and new ways to deliver services and materials to their clients. The name Apprisen was chosen for this national organization in 2009. Within a few years, Apprisen was providing Debt Management Counseling in all 50 states and the District of Columbia.
In 2023, Apprisen continues to provide financial services empowering people on their journey to financial health!
The Services Apprisen Offers
Apprisen helps empower people's financial health by offering financial wellness, housing, and bankruptcy programming.
Apprisen's service specialists help people get out of debt, start emergency funds, and save for retirement. Wellness programming includes:
Financial Counseling
Debt Management Programs (DMP) now include an incentive where Apprisen saves money every month on your behalf and gives it to you when you complete a DMP program!
Credit Health Education
Personal Finance Education
Financial Coaching
Student Loan Counseling
You can learn more about each offering on Apprisen's website.
Whether you are renting your first apartment, looking at houses for the first time, or buying a forever home – Apprisen offers counseling and education for renters and home buyers.
If you worry about losing your home due to your financial troubles, Apprisen also offers foreclosure prevention counseling. Check out the Early Warning Signs of Mortgage Trouble to see if you should give them a call – before it's too late.
If you are considering bankruptcy, you'll be required to attend a financial services session before and after filing bankruptcy. Apprisen offers each of these sessions and charges a $50 per session fee (which may be reduced or waived.)
The bankruptcy counseling (which can be done on the phone) includes:
A budget and financial net worth analysis
An analysis of your current financial situation and the factors causing it
A review of bankruptcy alternatives and consequences
A plan to avoid financial problems in the future
Community Education and Employer Support
Apprisen has a blog on its website called The Apprisen Money Minute. It contains short, actionable articles on many personal finance topics.
In addition to online tools and calculators, Apprisen often partners with other local agencies to offer career clinics, homebuyer workshops, and classes on personal finance basics to members of its communities.
To help employers support their employees' financial health, Apprisen also offers to provide services such as presentations, webinars, and even individual counseling to employees.
Long-Term Success and Continued Improvement
As a non-profit 501(c)(3) organization, Apprisen has helped over a half-million predominantly low-to-moderate-income individuals and families.
They've been accredited by the Better Business Bureau since 1981, have an A+ rating, and almost a 5-star average rating by reviewing customers.
Their average Debt Management Program client is able to pay off all debts in full within 48 months. Although Apprisen has to charge some fees to cover DMP programs, they are regulated by the state and don't exceed a $45 setup and $45 monthly fee.
Apprisen doesn't deny service to anyone and may reduce or waive all fees in some instances.
Just as the Women Who Money team always seeks to improve and answer readers' questions with the best information possible, Apprisen adheres to a performance and quality improvement philosophy. They are data-driven and focused on their client's feedback and needs.
Whether you want to improve your financial health or if you need help dealing with specific money challenges, check out what Apprisen can do for you.