Inspiring Money Story: Never take the first offer
(This page may contain affiliate links and we may earn fees from qualifying purchases at no additional cost to you. See our Disclosure for more info.)
Today, we're excited to introduce you to Caroline! She has an amazing story to share about her comfort level talking about money, negotiating, her extreme career changes, and her shift to becoming a very successful entrepreneur in a variety of businesses!
She and her husband have reached financial independence, and she'll share how even if you are winning with money, you have to learn how to accept you've reached that point.
Feel free to ask her any questions in the comments or just to say hello. If you'd like to be considered for an interview or to share your story, send us a note.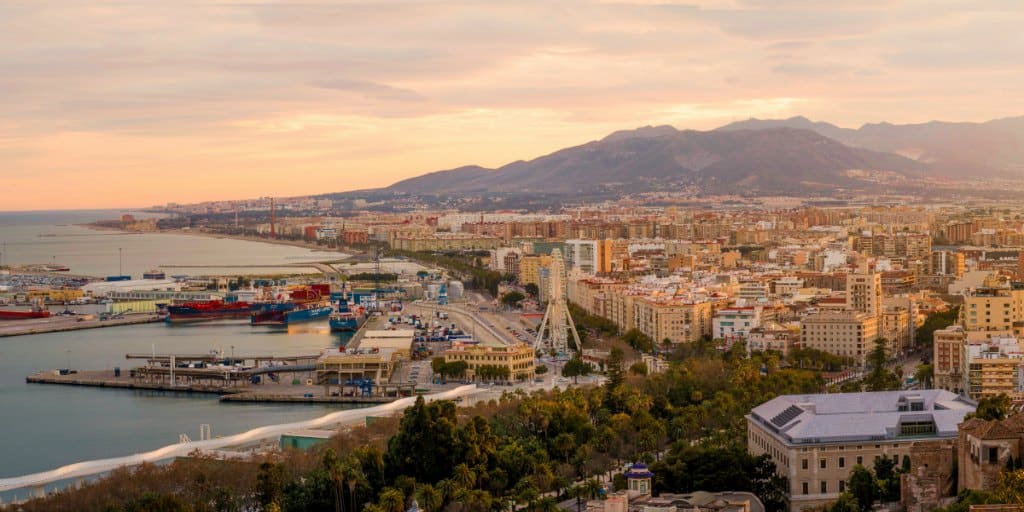 Inspiring Money Story: Caroline
1) Introduce Yourself to The WwM Readers!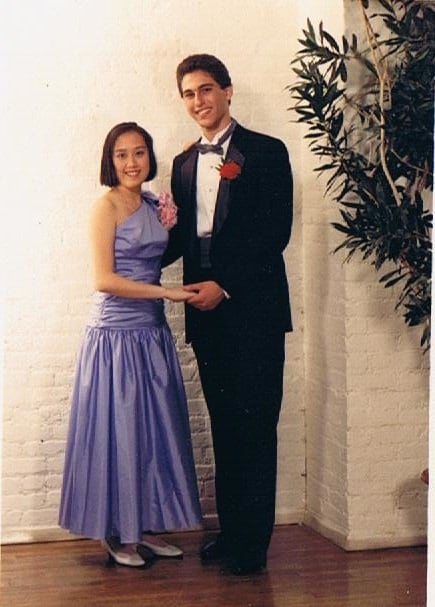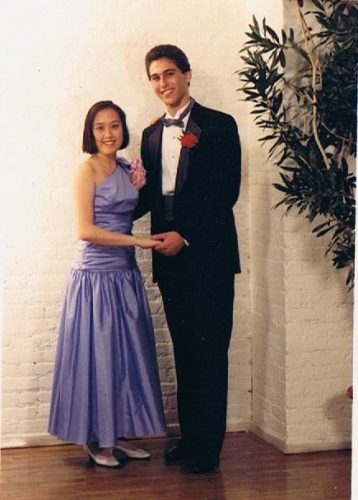 I married my HS prom date, and we celebrate 25 years next year. We are 40-something native New Yorkers and still live in NYC, though we moved from Manhattan to the Bronx 3 years ago as part of our FIRE strategy to buy instead of rent and to live in a lower-cost area. We have two kids – daughters age 23 and 17.
We had good corporate jobs coming out of school. I was a management consultant, and Scott was an IT consultant, so we were able to aggressively save from our 20's onward. We both made 6-figures relatively early in our career and have continued to have a 6-figure household even when we moved into entrepreneurship.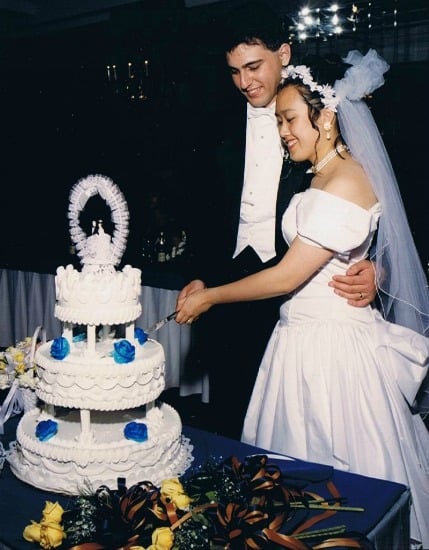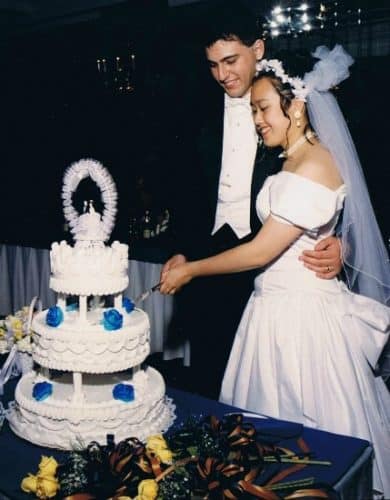 We don't have debt except for mortgage debt and a car payment. That said, we have 16 properties, so our mortgages are significant. I had to get comfortable with debt to grow our real estate portfolio. It's net positive, but I had to learn to embrace debt to get there.
2) Did your parents teach you about money as a child?
Both of our parents were good savers, but they weren't investors or entrepreneurs. My mom was an early side hustler, always having extra income from part-time jobs (she was an Avon lady for years) in addition to her full-time job in accounting. So I did have the advantage of having a working mom to role model that you can balance career and family.
3) Describe your post-secondary education. What is your job and are you an entrepreneur?
Both of us have undergraduate degrees – mine in music and economics and Scott in computer science. I'm an avid reader, and I'm always taking various courses. I recently got certified to teach Masala Bhangra, Indian dance exercise.
I am an extreme career changer. I trained at Juilliard for piano, then went to a traditional liberal arts college (though studied at another conservatory, Manhattan School of Music, at the same time). I did a summer in investment banking, then several years as a management consulting for the financial services industry. I then moved into executive recruiting and in-house HR.
I finally embraced entrepreneurship. I run SixFigureStart, a career coaching firm; and Costa Rica FIRE, our real estate holdings, as well as a blog that covers FIRE, real estate, and travel (3 of our properties are in Costa Rica).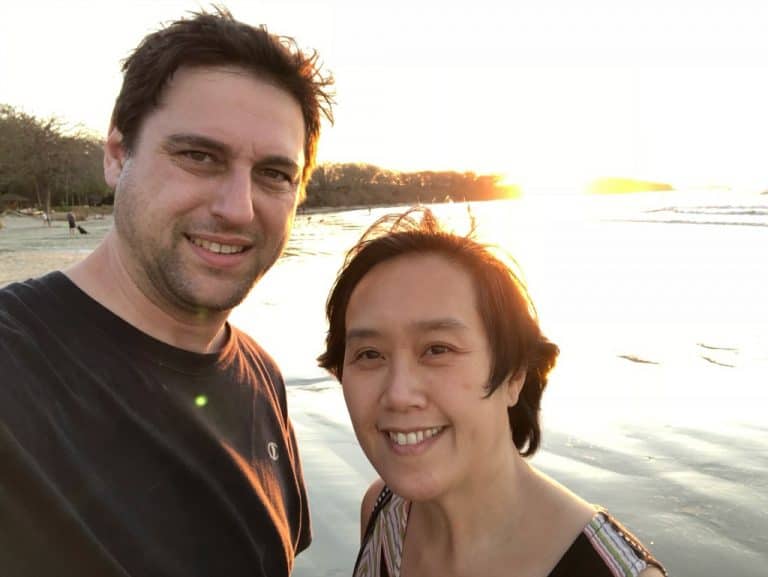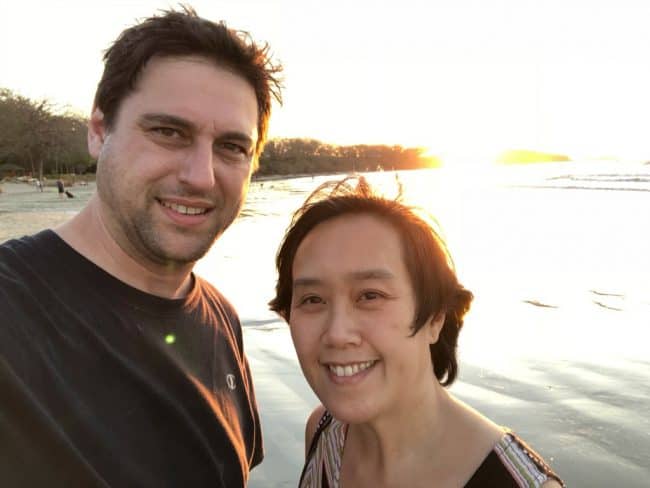 4) How is your partner involved in your financial matters?
We've handled our finances together, and up to our mid-30's we both had salaried jobs. When I started my first company, SixFigureStart, in 2008, my income that year dipped to 15% of what I made in corporate! But it steadily grew until I exceeded my corporate salary by year 4.
My income has stayed pretty constant over the years, and where some people gun for promotions or to make more, I strive to make the same but solely on projects I love and trading less time for money.
5) What do you think is one of the most difficult money or career challenges for women?
I never had hang-ups about money and was always comfortable talking about money. I never felt disadvantaged in my knowledge or access because I was a woman. Maybe that's Pollyanna, but I think it actually helped me because I never felt constrained.
As a recruiter and career coach, I'm involved with lots of salary negotiations – so I work with money issues on a regular basis, and that helps me become comfortable with money. So I can't comment on what other women have issues with.
I do know I was greatly helped by just assuming money was an important thing to wrap my head around, and so I better just get on with it. I gave my daughters Suze Orman to read in their teens, so they have a basic foundation early as well.
6) Did you have a big "aha" moment related to your finances?
The biggest a-ha for me was that money mastery was more psychological than finance/ technical. I had also strived to hit a certain "number" – traders will call this the FU number, but more politely it's the number where you feel like you can retire.
We hit that number a few years ago, and I was still very diligent about money. I didn't feel particularly free. I realized then it wasn't about the number, but my own ability to be content and feel secure.
7) What tools, apps, or programs do you use to keep track of your finances?
I track everything on an Excel spreadsheet I built myself. I had early jobs in finance, so Excel is easy for me. I like to have the customization of tracking exactly what I want and naming categories how I think, rather than using a budgeting software or accounting software that has pre-decided names for things.
8) What does your work-life balance look like?
Work-life balance is good and bad as an entrepreneur. If you're not careful, it's easy to work all the time. I'm pretty good about taking breaks every day, but I do prefer to do a little work every day, rather than the traditional 4-5 days of work, 2-3 days off.
My self-care includes drinking a green juice several times a week, Pilates and Masala Bhangra classes, nature walks, meditation, journaling, and reading. I do these activities multiple times each week.
9) What is your most important piece of money advice for others?
For most people, your income (or business potential as an entrepreneur) is your biggest asset. Get comfortable talking about money and negotiating for what you're worth. I teach Negotiation at my alma mater, Barnard College, and I cover it as part of other courses I teach. It's a skill that pays you over and over, so it's worth learning and practicing.
I wish more schools offered Negotiation as a required course. Till then, read books, work with a coach, resolve to never take the first offer!
10) Is there anything else you'd like to share with our Women who Money readers?
I think columns like Women who Money are so important to provide examples about other people managing their money well. Success stories are so helpful –for inspiration, for ideas on what you might try. Whenever I feel stuck, I try to find someone who has done what I'm looking to do, just to remind myself that it's doable.
Money mastery is doable!
For information on my FIRE journey, see Costa Rica FIRE
For career tips, including Negotiation resources, see SixFigureStart
The WwM Team's Key Takeaways from our Interview with Caroline:
Sometimes you have to take on debt (preferably secured debt) to build a business and grow your wealth.
You can start in one career track and end up in a very different one and be amazingly successful!
Think about shifting priorities to focus on more important work rather than just more work.
We love this quote, "I was greatly helped by just assuming money was an important thing to wrap my head around and so I better just get on with it." No excuses there – just a woman taking on money!
Even though she's financially independent, the financial part wasn't the issue. She had to work on her own ability to be content and feel secure.
Being an entrepreneur – it's easy to work all the time. Make sure you create a schedule that works for you and make time to take care of yourself
Get comfortable talking about money and negotiating for what you're worth – resolve to never take the first offer!
Thanks for sharing your story of shifting from a variety of successful careers to growing your own businesses, Caroline. We also appreciate your focus on helping teach others the skill of negotiation. It is truly needed (especially by women) as they work to understand and advocate for their what they're worth!
If you'd like to be considered for an interview or to share your story, send us a note.
Find other Inspiring Money Stories here.