Inspiring Money Story: Should you listen to mom?
(This page may contain affiliate links and we may earn fees from qualifying purchases at no additional cost to you. See our Disclosure for more info.)
Today, our inspiring money story is from Nicole, a busy mom, wife, and engineer who's paid-off almost $100,000 of debt! She's endured a few hiccups along the way, but persisted on and is now enjoying the debt-free life.
If you'd like to be considered for an interview or to share your story, send us a note.
Inspiring Money Stories: Nicole
Our questions are in bold italics, and Nicole's responses follow.
1) Introduce Yourself to The WwM Readers!
Hi! My name is Nicole and I blog over at Budget Like a Lady. I'm 34 and my husband is 36. We have been married almost 9 years. We have two kids, ages 1 and 6. We live in Florida, the sunshine state. I am a structural engineer and my husband is in the military.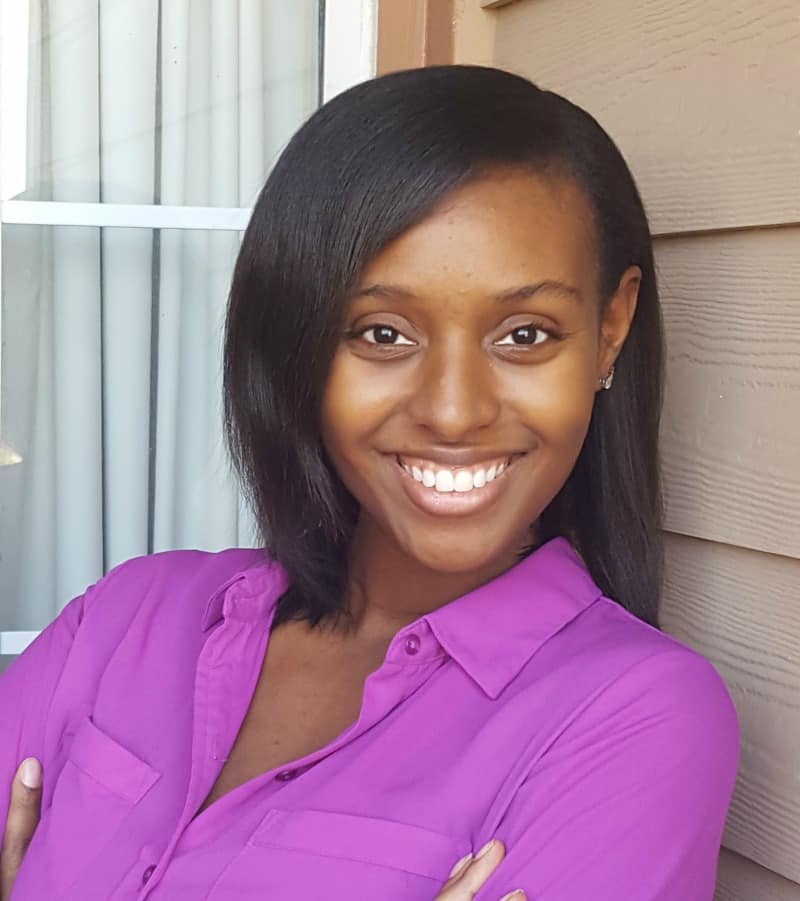 Between the two of us, we have experienced many money mistakes and troubles. Our experiences range from almost 6 figures of debt, to layoffs, to unpaid maternity leave.
2) Did your parents teach you about money as a child? Did your family's money situation influence you as an adult?
Money was never something openly talked about when I was a child. As I became older and got my first job out of college, I would ask my mom lots of questions about job benefits, 401K, and taxes.
My mom is an accountant so she knew all about that kind of stuff. As for budgeting money, that was something I had to figure out on my own by reading money blogs and trial and error.
My mom taught me to save for retirement as soon as possible, giving/charity is important, and life is worth living. My mom is still an accountant (retiring next year at the age of 62), and I still ask her for financial advice.
We were a middle-class family growing up. We weren't rich but we weren't poor. We never talked about money and I never asked. I'm sure if I would have asked, my mom would have answered my questions. I guess I thought money grew on trees and never questioned it.
3) Describe your post-secondary education (if appropriate). What is your job or what are your career aspirations? Do you have a side hustle?
I graduated from THE Ohio State University with a Bachelor's Degree in Civil (Structural) Engineering. I had a partial scholarship and worked part-time. Even with the scholarship and working I still graduated with student loan debt…$47,000.
After getting my bachelors, I went straight into getting my MBA in Finance (while working full-time at an engineering firm). The engineering firm I was working for at the time paid for my MBA 100%. I had no reason for getting the MBA. But I wanted to check an item off my bucket list and I liked finances, so it was a win-win for me.
I am still working as a structural engineer but more as a project manager. While I enjoy my career, I blog as a side hustle. Currently, my side hustle funds our vacations while keeping us on the path to financial freedom.
4) Did you want to be an engineer from an early age?
Growing up, I had no idea what an engineer was or what they did. I thought engineers only steered trains. Haha. I liked numbers and I was the queen of puzzles. My mom would tell me that I should become an engineer since I was good at math and problem-solving. She probably said that because she was tired of me destructing and constructing every electronic we owned.
By the time I was in high school, I started taking her words seriously and looked into engineering. I eventually settled on structural engineering and the rest is history…
5) Tell us about your income performance over time. What was the starting salary for your first job (range) and how did it grow from there?
My very first job was in high school at Foot Locker making a whopping $6.50 per hour! Although my checks weren't much I did learn the best way to fold a shirt…priceless!
My first job out of college was a high paying one. I started out making $50,000 as an entry-level engineer. I was with that company for 8 years before I was laid off. During my 8 years there, I was able to start my climb up the corporate ladder and move on to an assistant project manager role.
Now, as a project manager/lead engineer, I have more than doubled my income within the engineering industry. If anyone is looking to grow their income within their industry, I recommend you keep learning.
Continued education has helped me succeed and ask for raises when I felt I deserved them. Even though continuing education is required for my field, I have gone above the required classes and attended many training and conferences to get even more knowledge.
6)What do you think is one of the most difficult money or career challenges for women?
In my opinion, the biggest career challenge women face would be speaking up. Since I am in a male-dominated field, there are many times when I am the only woman in the meeting room. Sometimes it can feel intimidating but remember your voice needs to be heard. Speak up and ask for that raise and give your suggestions for company success!
7) Did you have a big "aha" moment related to your finances?
My big a-ha moment happened in 2010. My husband and I just merged our finances and tallied up our debt. The total dollar amount of minimum debt payments we were making blew my mind.
The only thing I could think about was what could I do with all that money if we had no debt. That was the moment I started taking our finances seriously and was determined to live a better and financially stable life.
8) What's been a big Money Win for you?
I am happy to say that after combining finances with my husband and staying on the path to financial freedom, we are debt-free! Our debt consisted of student loans, car loans, personal loans, and credit card debt. It felt like it was never-ending.
Before my husband and I married, I was already on the path to paying off my debt (almost $100,000). After we combined finances, we had over $40,000 of debt. It took us 5 years to pay it off but we did it!
9) What's one money mistake have you made that others can learn from?
My biggest money mistake would be my student loan debt. I was lazy. I could have applied for more scholarships. Instead of sitting at a computer submitting scholarship applications, I would rather hang out with friends or watch TV. Let's just say those choices cost me almost $50,000…ouch!
10) What tools, apps, or programs do you use to keep track of your finances?
I use YNAB (You Need a Budget) to track expenses, savings, investments, etc. I used to use Excel but 5 years ago I found YNAB and haven't turned back.
11) What does your work-life balance look like? What do you do to stay healthy?
Since my husband and I both work full time, we split a lot of the household and family duties. Evenings and weekends are family time. I do my best not to work late or on weekends. I blog at night after my kids go to bed. And I workout during my lunchtime 4 times a week. Planners and calendars are my best friend for time management.
I have not mastered the work-life balance yet, but I am getting there!
12) Most important piece of advice/How would you like to help a good friend who struggles with money?
Don't expect to be a money expert overnight and if you make a mistake (and you will) try again. Start by making financial goals and coming up with a step by step plan to reach those goals. Tackle each goal one by one. Reaching your goals is not a race so do not get discouraged if it takes you longer than others. Just keep going.
13) Is there anything else you'd like to share with our Women who Money readers?
If you have any money questions, don't be afraid to ask. There are lots of bloggers and financial professionals that are willing to answer any question you may have.
One of my favorite articles is What Experts Don't Tell First-Time Budgeters. This was fun to write because I had to think about all my challenges when it came to sticking to a budget. Making a budget isn't as easy as it may seem. I wanted people to understand that they are not alone in the financial independence journey and it is important to keep trying even if you feel like you failed.
The Women Who Money Team's Key Takeaways from Nicole's Interview:
You'll face financial challenges and make mistakes, but with persistence and continued learning you can make significant progress in a short period of time
Start saving for retirement as soon as possible
Voice your opinion at work and ask for what you deserve
Continuing your education is great for career progression
Being lazy can be costly! A little work upfront can really pay off in the end
Your goals may take you time to accomplish, but the effort is worth it – create your plan and work it
Don't be afraid to ask questions – people are here to help!
Listen to mom 🙂
Thanks for sharing, Nicole, and congratulations on being debt-free!
Any questions for Nicole, please drop them in the comment section below.
If you'd like to be considered for an interview or know someone else we should connect with, please send us a note.