Inspiring Money Story: What's all the rhetoric good for?
(This page may contain affiliate links and we may earn fees from qualifying purchases at no additional cost to you. See our Disclosure for more info.)
Today we'd like to introduce you to Julie. She has a love for education and community, and she shares how she puts her own advanced training to work teaching others to improve their communications and relationships.
If you'd like to be considered for an interview or to share your story, send us a note.
Inspiring Money Stories: Julie
Our questions are in bold italics, and Julie's responses follow.
1) Introduce Yourself to The WwM Readers!
Hello! My name is Julie Borkin. I'm 55, and my husband and I have been married for 36 years. We have two boys, ages 28 and 23 and we live in the suburbs of Detroit.
I direct the Kensington Community Church School Partners program, a relationship-focused local outreach effort supporting the students, staff, and families in under-resourced schools near each campus.
I'm also an adjunct professor in the Business Communications Department at Walsh College in Troy, MI. I teach graduate-level Communication and Leadership courses, the gateway graduate course is designed to develop and hone core business competencies in writing, speaking, leadership, emotional intelligence, and critical thinking.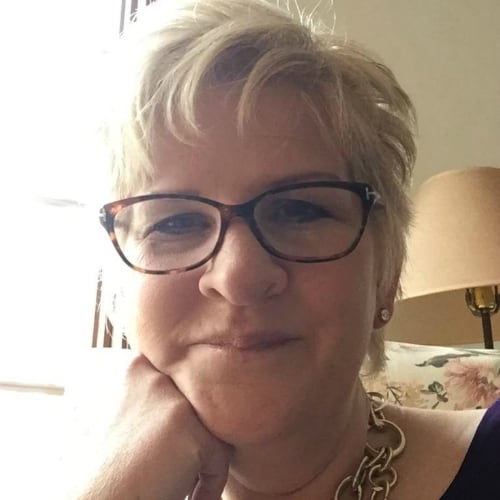 2) Did your family's money situation influence you as an adult?
My parents lived a comfortable life with lots of travel and eating out (way before that was popular), but they didn't really talk at all about money. I recall my dad really liked carrying a big wad of cash. They weren't big on credit cards.
I think they were very focused on the present rather than the future – and I think that has impacted how much we have made future needs more of our focus. We do have a mortgage, and we did take out student loans for both of our boys though.
3) Describe your post-secondary education and your career path.
I finished my bachelor's degree during my 30s when we were busy raising our boys. We knew we believed in college and I figured I couldn't ask them to do something I didn't do too.
From there, I kept going on for my Ph.D. in Speech Communications (Rhetoric) at Wayne State University. I now work part-time as a professor and full time in nonprofit doing community outreach.
I am honored to be putting my academic and leadership experience to work in supporting under-resourced schools and in teaching leadership and communication courses. I'm interested in education, community engagement, communication, research, and how people experience personal and collective identity.
4) With so many people wondering about getting advanced degrees due to the time and expense, could you explain a little about why you pursued yours and how it has paid-off (or not)?
Wow, what a great question! Especially as I see so many students enter their master's or Ph.D. program without specific goals. It is as if the unspoken expectation that 'this' (whatever degree path) will make my career better – help me get that promotion or make me more money – is enough.
It's not a wrong expectation, but it is inconsistent with the good stewardship we long to practice in every part of investing our time, talents, and money. If someone isn't willing to engage the learning in their advanced degree, even if they do get a raise or a promotion, I think they've missed it.
Degrees are worth it when you have personal goals bigger and different than the specific outcomes of money or career advancement. My degree is worth it because I love to learn and I grow and try things when I learn. It brings me to life. That is its best value.
I did have new career and financial opportunities open up because of my degrees, but that can't be everything. I promise I'm not trying to dodge the hard question but really, even those of us who did really well in undergrad – and liked it – are going to have a lot of challenge in advanced work not just because of the content but because of the struggle of balancing life – work, family, friends, personal growth in other areas, etc.
I thought I was pretty good at counting the cost of big projects but grad school was much harder than I thought or planned. It was more costly to my family than I could have dreamed. I don't spend time looking back in regret but I do wonder if I might have selected a different path to some of my goals.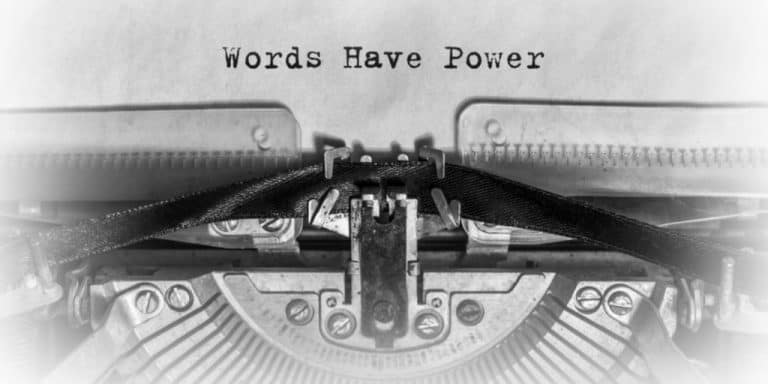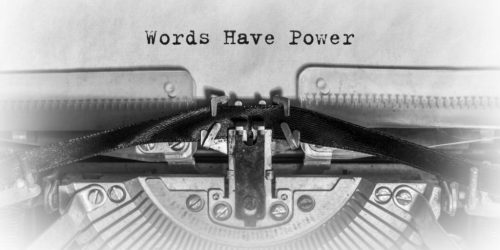 4) Tell us about your income performance over time and how you handle money as a couple.
We counted on my husband's income for many years and I went to college without a clear plan. Once I graduated, that income became an important resource for our family and now we count on both of our incomes.
My husband likes to research and choose the investments, and we use my company match for retirement in addition to what he sets aside. We do work together on it, but occasionally the future savings becomes such a big priority that the present budget feels strained. We keep talking – and we've agreed not to fight about it!
5) What do you think is one of the most difficult money or career challenges for women?
For me, because my husband was the primary wage earner for so long, it was hard to find my voice as an investor. I was always the one who paid the bills and monitored the budget – and still am – but we both need to know what's going on with saving and spending and not just stick to our own area.
6) What's one money mistake have you made that others can learn from?
The could've, should've, would've was about the kids' college tuition. The savings plans were just starting when we were raising our kids and we weren't sure where they would go so we procrastinated in setting money aside. Taking student loans was a really poor choice and we're scrambling to pay them off quickly now.
7) How do you keep track of your finances? Any money tips to share with our readers?
It's not fancy but it works – it's a combination of a big Excel sheet and some handwritten notes. The secret is consulting them regularly.
8) What does your work-life balance look like?
My husband and I are getting to the age where we realize we need to make exercise and fun more of a priority – not just work and family. Taking time to walk or work out – and schedule fun – is a recent thing for us!
9) How can you help a good friend who struggles with money?
I think providing a safe place to be honest, no matter how bad things are is key. I love it when I can be someone's safe place to speak truth, even hard truth.
10) Is there anything else you'd like to share with our Women who Money readers?
One of the most critical things I'm learning is not to compare. We have some friends that didn't have kids that seem so wealthy but of course, our path and priorities have been different. I want to be able to celebrate and enjoy them and just be content with what we've chosen – even while we continue to dream and plan for the future.
The Women Who Money Team's Key Takeaways from Julie's Interview:
You can complete your degree as a non-traditional student and still pursue advanced degrees and find much success!
Carefully consider the 'why' behind pursuing an advanced degree. The time and effort required may be worth it when your personal goals are bigger and different than just more money or career advancement.
If you plan to help your kids with college, start saving as early as you can.
Focusing on your financial future is important! But living and enjoying the present is important too. Seek a balance that works for you and your family.
You need to work on your finances as a team, even if you have strengths in one area and your partner has strengths in another. Communicate often and learn together.
Be there for your friends when they need to talk about money problems, don't judge – just listen.
Keep focused and find happiness on your own financial path. Comparing to others can make you question your decisions and put you in the position to do things you wouldn't usually do.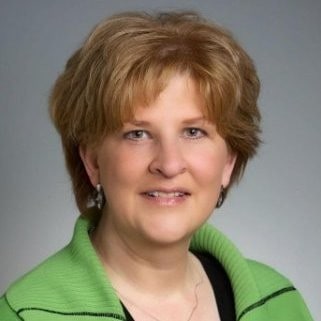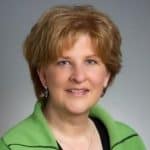 Thank you for sharing, Julie. We hope you continue to optimize your work-life balance and partake in lots of fun, now and in the future!
If you'd like to be considered for an interview or know someone else we should connect with, please send us a note.