Ready to Save More? Listen to Journey To Launch!
(This page may contain affiliate links and we may earn fees from qualifying purchases at no additional cost to you. See our Disclosure for more info.)
The Journey To Launch Podcast is hosted by Jamila Souffrant, a wife, mom of three, and a Certified Financial Education Instructor (CFEI). On her podcast, she explores saving, budgeting, investing, wealth building, entrepreneurship, and early retirement.
Jamila is also the personal finance expert on a weekly segment that airs on News 12 Brooklyn & News 12 Bronx in New York, and she's often a guest on other personal finance podcasts in addition to her own production.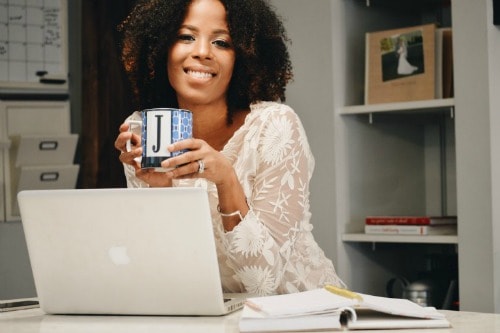 Along with her husband, Jamila is in the pursuit of financial independence and hopes to achieve it in five years. Last year they saved and invested $85,000, and now she wants to teach you the same strategies she used so you can save more money at your income level.
Sharing her financial knowledge, personal experiences, and great podcast guests she is accomplishing just that for many.
I want to teach you what I've learned through a little trial and error and a lot of discipline over the years. My goal is to help you eliminate debt, save more money and increase your net worth. ~ Jamila Souffrant
Jamila brings lots of energy and personal finance know-how to her show and engages her guests well with relevant questions and enthusiastic dialogue.
The Journey To Launch Podcast episodes are not always with a guest though. At times they are instructional with Jamila only. In Episode 8, for example, she details how to get out of, and stay out of, debt. But whether Jamila is solo or interviewing another, the episodes are always informational and entertaining.
With over 45 episodes now produced, we think you'll identify many you'd enjoy listening to. Here are a few select titles to give you an idea:
Episode 4- 25 Ways To Improve Your Finances Right Now
Episode 8- A Step by Step Guide To Pay Off & Stay Out Of Debt
Episode 20- A Money Chat With My Husband + The Budget Boot Camp
Episode 26- The Wealth Formula & The Secret Sauce Needed To Make It Work
Episode 37- Credit 101: Understanding Credit & Using Credit To Build Wealth W/ Shante Harris
Episode 39- Your Money or Your Life: Transform Your Relationship With Money & Achieve Financial Independence W/ Vicki Robin
Episode 41- How To Change Your Mindset, Habits & Beliefs To Reach Your Financial Goals W/ Jim Fortin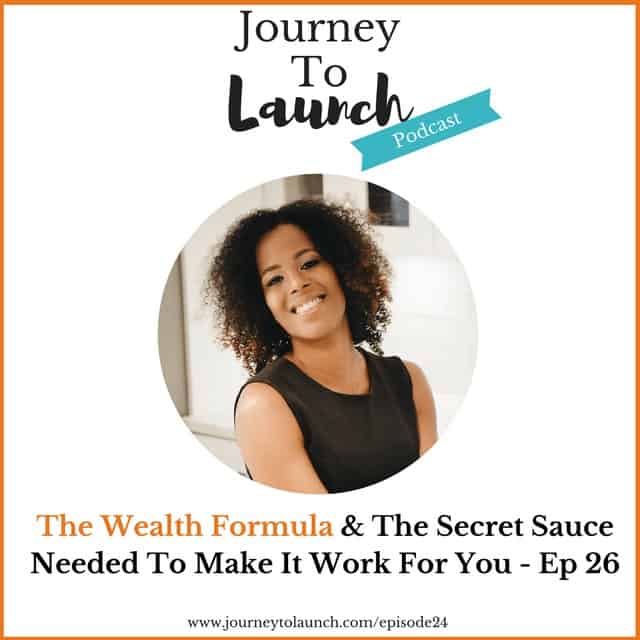 Building Community
Jamilla affectionately refers to her listeners as Journeyers and connects with them on her blog and social media as well. She offers a private Facebook community and will soon be launching a membership program on her website.
If you've not yet listened to Journey To Launch, here are two more reasons you should.
If you love listening to podcasts during your commute, while exercising, or even while cleaning the house, this is a great one to add to your the list!
Have a favorite podcast? Let us know in the comments!
Have a money book, app, product or software you'd like reviewed? Let us know here!