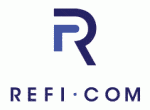 Women Who Money is generously sponsored this month by Refi.com – The Simple, No-Hassle Way to Refinance Your Home
If you're thinking about refinancing your home, it's in your best interest to start getting quotes from several lenders. With all the National and direct to consumer online lenders these days, you no longer have to wait in line at a bank to get a quote for a mortgage rate.
In just 30 seconds, you can provide your details and start receiving quotes on your timeline – Pre-Qualify today with Refi.com
3 Great Reasons to Refinance Your Home
Over the past 12 months, as mortgage rates have begun to slowly creep upwards, there's a couple of reasons fueling the continued refinance boom.
Reason #1 – Lower Your Monthly Mortgage Payment
For many who didn't refinance over the last few years when rates were really low, you may find that you may still be able to get a lower rate. The general rule of thumb was that if you could find a rate 1% below your current rate, then a refinance would make fiscal sense. However, with today's low closing costs lenders, you may find that even a 0.25% advantage on a new rate would make sense — especially over the life of the loan.
Reason #2 – Switch from a Variable Rate to a Fixed Rate
If you have a variable rate, now would be a good time to look at moving to a fixed rate. Mortgage rates are expected to continue to rise over the next couple of years as the Fed raises rates to fight inflation. Moving to a fixed rate would lock-in a monthly payment.
Reason #3 – Take Cash Out
For homeowners who have built a lot of equity into their homes over the years, a cash-out refinance may be a perfect opportunity to put that tied up cash to good use. Cash-out refinance funds can be used for home improvements, pay off higher interest debt (like credit cards), pay for school, medical bills — whatever your current needs.
Pre-Qualify today at Refi.com
Big thanks to Refi.com, for their generous support of our website as we strive to help other women take control of their finances.
Learn how you can be a monthly sponsor here.