Amazon Prime Membership: Get every cent worth out of it
(This page may contain affiliate links and we may earn fees from qualifying purchases at no additional cost to you. See our Disclosure for more info.)
If you've ever bought anything online, chances are you've purchased something, at one time or another, from Amazon.
Once limited to books and media back in 1994 when the now-famous Jeff Bezos founded it, Amazon currently sells, well, just about anything.
So if you find yourself shopping regularly at Amazon, it can feel like a no-brainer to purchase the Amazon Prime membership.
It's currently $119.00 for a year's subscription (or $12.99 paid monthly, $155.88 total per year). Which gets you not only unlimited "free" shipping, but also access to Amazon Prime's selection of hundreds of select movies, TV shows, books, and music you can stream at no extra cost.
Amazon continues to add new benefits for Prime members.
So if you're a Prime member or are thinking of purchasing a Prime membership, make sure to read on to learn how to get all of the membership benefits you're paying for.
Use Amazon Streaming for Entertainment
Amazon Prime members have access to hundreds of movies and TV shows. Plus original Amazon series, like The Marvelous Mrs. Maisel and The Romanoffs, as part of your Prime membership.
You can stream movies and TV shows to smart TVs, TVs with AppleTV or FireSticks, phones, tablets, and even gaming consoles like a Nintendo or XBox.
If you're content with limiting yourself to the relatively wide variety of movies and shows that Prime offers, you can cut out cable and even Netflix. And get your entertainment solely from Amazon Prime.
Another cool feature of Prime is you can subscribe to specific channels of interest. You can find HBO, CBS, or Showtime, for a monthly fee, without subscribing to cable.
Channels cost anywhere from $2.99/month for CBS to $14.99/month with HBO. You're not locking into a subscription. So if you'd like to subscribe to HBO for the few months that Game of Thrones is on, you can do that. Then cancel afterward, on your Memberships & Subscriptions page.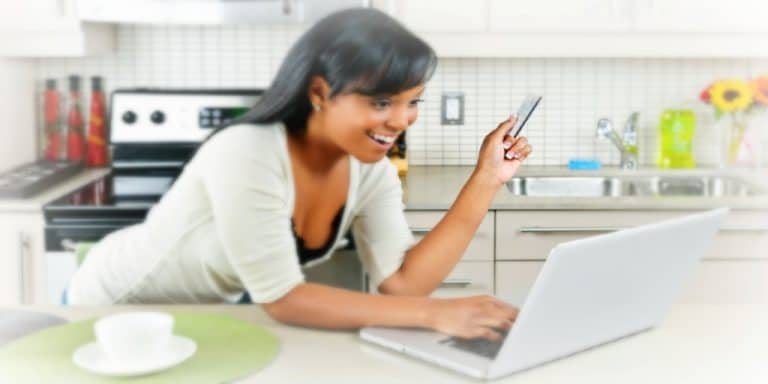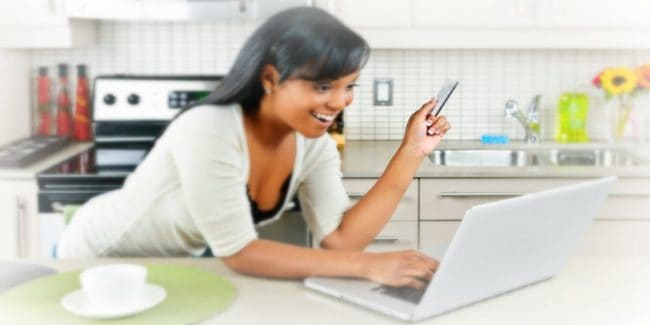 Use Subscribe & Save for Household Goods
Prime's Subscribe & Save program allows you to save up to 15% (up to 20% off baby items) for everyday items your family uses regularly.
You can sign up for a subscription of consumables like toilet paper, paper towels, or detergent, and have them shipped to you automatically (you set the schedule–from 1 to 6 months' frequency).
You can skip a shipment anytime. And if you have five subscriptions sent at the same time, no matter the price, you'll save up to 15% off the cost of each item.
But it's important to price shop to ensure the items you're signing up for are competitive with your local stores. If you find a good deal, Subscribe & Save can be a convenient way to have your household goods shipped to your door and save 15%.
Additionally, through the Amazon Family program, you can save up to 20% on diapers, baby food, and other items for young families. You're automatically enrolled with your Prime membership.
Get Grocery Deals
If you are shopping at Whole Foods, as an Amazon Prime member, you can get up to 10% off select products in-store (marked with a yellow tag).
While it may feel strange to scout deals at the grocery store with the nickname "Whole Paycheck," there are deals to be had with your Prime membership. These include weekly produce specials like avocados and bananas. Or store brands like 365 Everyday Value (which sells staples like olive oil for low prices).
You can save an additional 5% on your groceries if you also have the Amazon Store Card (see below for more on that). And, if you live in a larger city, you can get grocery delivery from Whole Foods in two hours at no extra charge as a Prime member.
Prime Pantry is a new program Amazon started where, for an additional $4.99 fee, you can get hundreds of pantry items (usually Whole Foods' 365 Everyday Value store brand) shipped to your house for free, as long as you order at least $10 worth (you don't need to pay the extra charge if you plan to order $35 or more). The items don't necessarily arrive in Amazon's two-day shipping window, however. The shipping is ground and will take one to four business days to arrive.
Amazon Fresh is a similar program, rolling out in only a few select locations across the country. With it, you can add perishables like produce, meat, and cheese to your order. It has a similar fee structure, but you only need to belong to the Pantry or Fresh program. You won't be charged a fee for each.
Prime Now is also offered in select cities and provides a limited number of products that can be delivered within a two-hour window.
Amazon sometimes offers Prime Now credits if you choose a more extended shipping method at checkout for other items, and you can get $5 off a purchase of $15 or more with these credits.
Prime Now has a mobile app so you can order items including toys, household goods, and pantry staples to arrive in just two hours. This service has additional delivery fees and an optional (but highly recommended) gratuity for drivers, so you'll want to do your research before opting for the convenience of two-hour delivery.
Read or Listen to Audiobooks with Prime Reading
If you download the Kindle app, as a Prime member, you'll have access to hundreds of books and audiobooks at no additional charge.
While the selection may seem limiting, if you're not too picky about the books you're willing to read, you can find gems from Ann Patchett, Chip Gaines (of Magnolia fame), Paulo Coehlo, J.K. Rowling, and Margaret Atwood.
Another great feature is the selection of magazine offerings. Digital magazines offered include National Geographic, Fortune, Women's Health, Better Homes & Gardens, and Taste of Home. You can download the current subscription to your Kindle and read the magazine on your tablet or laptop.
Listen to Music with Amazon Music
You can also stream over 2 million songs, included with your Prime membership, through Amazon Music. If you download the Amazon Music app, you can listen to music much like a radio, with many choices for curated stations.
While the selection of songs isn't as great as Spotify's, you have access to a wide variety of classic and recent favorites included with your Prime membership.
Consider a Prime Credit Card
At 5% cash back for all Prime purchases and 5% off all Whole Foods purchases, an Amazon Prime Store Card is a good idea to pair with your Prime membership. Provided you pay the balance off each month. You can apply on your Amazon member page and pay your card and check your balance there as well.
You can designate the Store Card as your preferred payment option so Amazon will automatically charge your purchases to the card.
Buyer Beware
While a Prime membership offers all of these benefits and more, remember the design of them is to get you, the consumer, to purchase items as quickly as you think about needing them.
With Amazon's Alexa, you (or your children!) can order Amazon products by merely opening your mouth.
A Prime membership can help you save money. But it also has a purposeful design to help you spend more at Amazon. And do so without necessarily thinking those purchases through.
This is dangerous.
As conscious consumers and women who are working to make smart financial choices, we need to make sure to thoroughly think through our purchases before clicking the "Buy Now" button.
Some ways people have made more conscientious online buying choices include:
A 48-hour moratorium on all purchases
A waiting period on any purchase that costs more than a set amount (such as $50)
Making all online purchases at a fixed location, such as an upstairs computer
Disabling the Alexa or other Amazon-related apps so purchases can only be made on a computer
An Amazon Prime membership can be a cost-effective way to combine online shopping, streaming videos, music, and books. Especially if you're willing to be flexible. And use it to eliminate other subscription services such as Spotify, Netflix, and grocery delivery services.
However, it's important to be crystal clear on what you really need. And not give in to impulsive purchases because your Prime membership makes them more accessible. That way, you'll be taking the best advantage of Prime, and ensuring you're not being taken advantage of by Amazon.
Review written by Laurie