Inspiring Money Story: Experiment and Realize Dreams
(This page may contain affiliate links and we may earn fees from qualifying purchases at no additional cost to you. See our Disclosure for more info.)
Today, We're excited to introduce you to Laurie! She and her family recently moved from the northeast to North Carolina to be closer to family.
They are slowing down their rush to financial independence to follow their dreams of family, enjoying everyday life, and travel.
Laurie shares how their location independence allowed them to move and set new roots – an interesting difference from many "location independent" stories where people slow travel the world.
Feel free to ask her any questions in the comments or just to say hello. If you'd like to be considered for an interview or to share your story, send us a note.
Inspiring Money Story: Laurie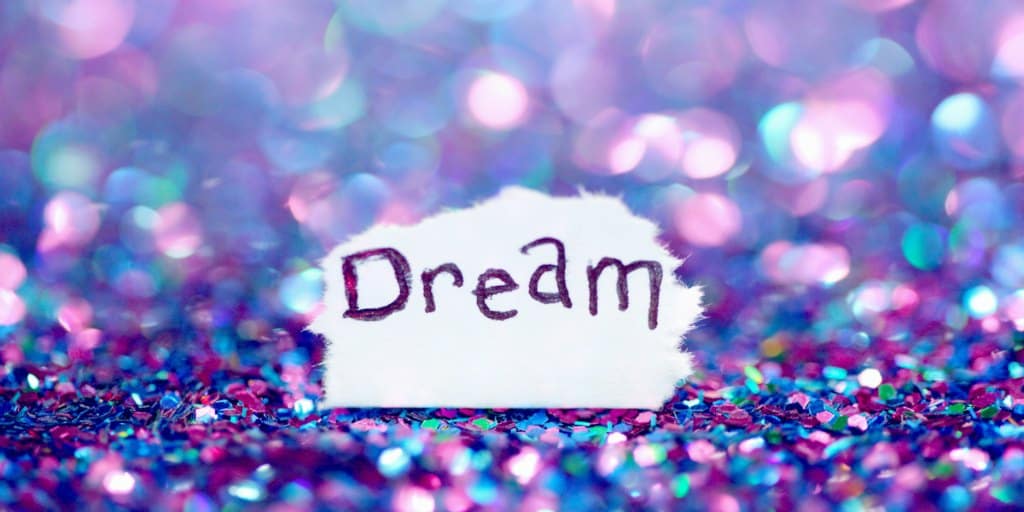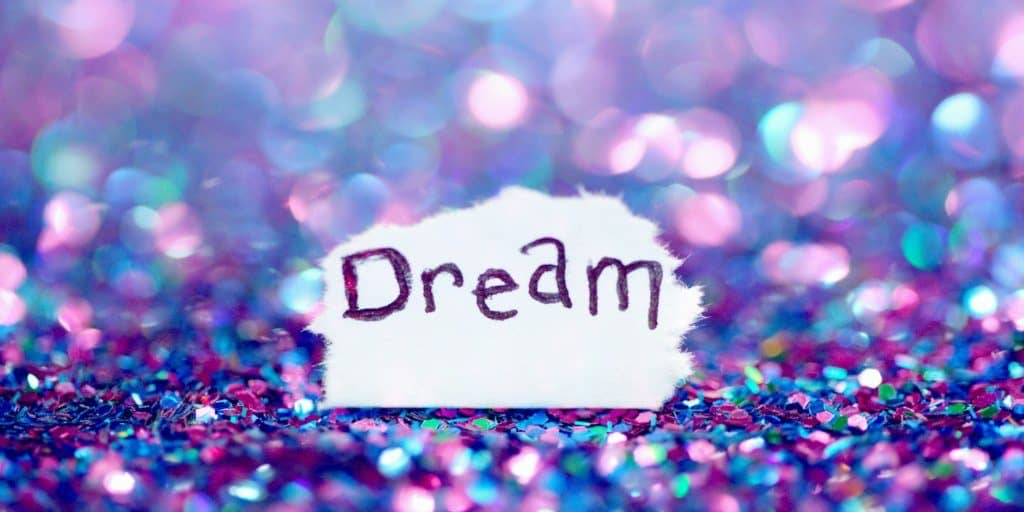 1) Introduce Yourself to The WwM Readers!
I'm Laurie, a 39-year-old wife, mom, ESL teacher, and lover of travel. My husband and two boys, aged 11 and 8, and I recently moved to the Lake Norman area of North Carolina (just north of Charlotte) when we became location independent.
We decided to stay put and build a community during the year while our boys enjoy the fantastic public schools, and travel heavily during the summer. I blog about how we became location independent and are working towards total financial independence at my blog, The Three Year Experiment.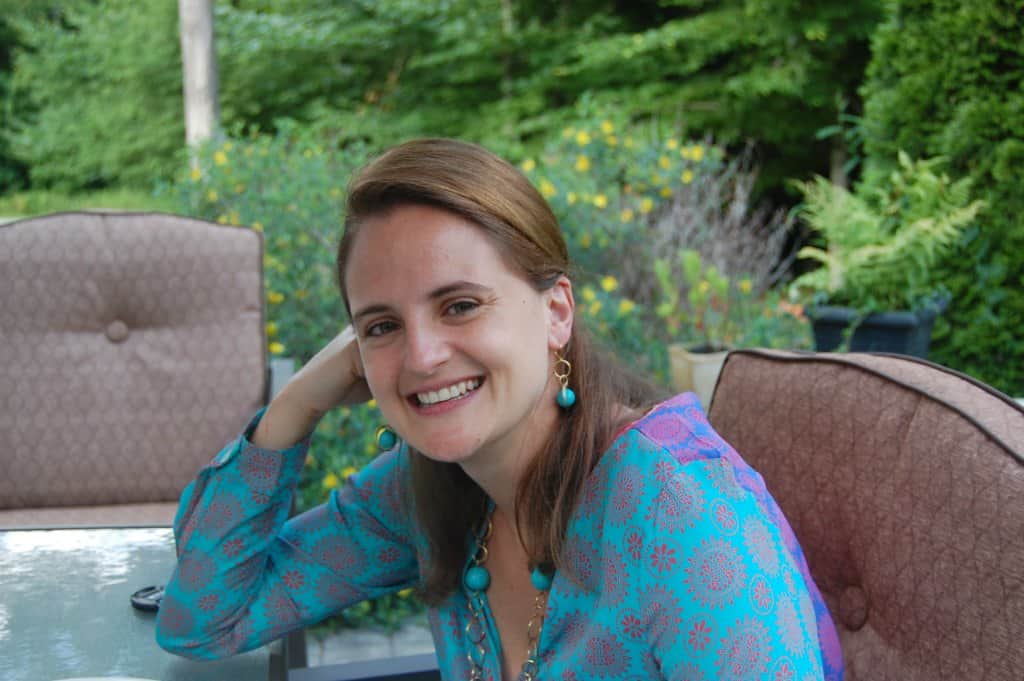 2) Did your family's money situation influence you as an adult?
Heavily. I grew up in an affluent household (my dad was an MD and my mom was a college professor). My parents tended to spend a lot and considered frugality ridiculous. I adopted those values as well.
My husband, Mr. ThreeYear, grew up in a very poor family in Chile, a third world country, and grew up frugal out of extreme necessity.
When we got married, we had to figure out how to channel my spendiness with his extreme frugality, and my desire to obsess over finances with his money anxiety (a weird mix, I know).
While it has taken a while, we've figured out how to save a large amount of our incomes while also spending on the things that matter (like our house and traveling). But we're constantly working through our early money programming and trying to set a better example for our boys.
Now, we've outlawed the phrase "We can't afford it" at our house and instead say "that's not a money priority."
I even sat down with my eight-year-old the other day, pulled out Monopoly money, and showed him exactly how much income we made and where all that money went throughout the month. He asked, and I thought it made a lot more sense to be honest with him (knowing that he would forget the specifics but hopefully keep the lesson of savings, bills, and mortgage payments).
3) Describe your post-secondary education. Are you an entrepreneur or do you have side jobs?
I graduated with an English/Spanish degree from a small liberal arts school in South Carolina, then moved to Chile to teach English. It was there that I met Mr. ThreeYear, and ended up living in Santiago for three years before we got married and moved to the US.
I started my entrepreneurial journey in Chile when I figured out I could make a lot more money by giving private English classes than working for an institute.
When we moved back to the US, I became an account executive at an ad agency. Then gave that up to be a stay-at-home mom for seven and a half years. Three years ago, I went back to school to become an ESL (English as a Second Language) teacher, and I will complete my Masters in Education at the end of this year.
I've figured out I will always probably have a little entrepreneurial hustle going on, especially when it comes to selling my services—Spanish tutor, ESL contractor, SAT tutor, freelance writer.
I haven't yet been successful with creating a business that sells a product, but my sister and I are starting something up this fall (she's a top 1% Etsy earner so I have a good teacher).
4) How is your partner involved in your financial matters?
Mr. ThreeYear doesn't like to think about, deal with, or worry about money. I used to fight him hardcore on it, "Please have a budget meeting with me! I want your say in this!" but in the ten years we've been budgeting, I've learned it works better to handle our money myself and only throw out high-level ideas at him.
I've also learned to budget enough that he can spend about $200-$300 a month on lunches, Amazon purchases, and tech gear, without feeling like I'm nagging him about every dollar he spends. He is very frugal by nature but he does like to eat lunch with colleagues and buy random stuff (under $20) from Amazon.
I'm grateful he believes in my ability to budget, save, and invest our money (and loves to talk up my financial prowess to our friends and point them to my blog) but I have detailed instructions written out in case anything ever happens to me, because otherwise, he would have no clue where all our money is.
This may sound like a completely ridiculous system, to have one partner in the dark, but it honestly works for us. The other way caused him so much money anxiety that I realized it was constantly draining him. And he's always willing to listen and weigh in on my ideas (like becoming location independent) as long as he doesn't have to delve into specifics.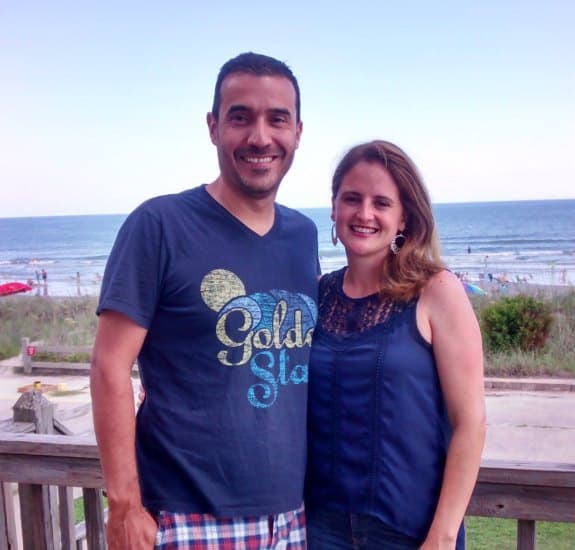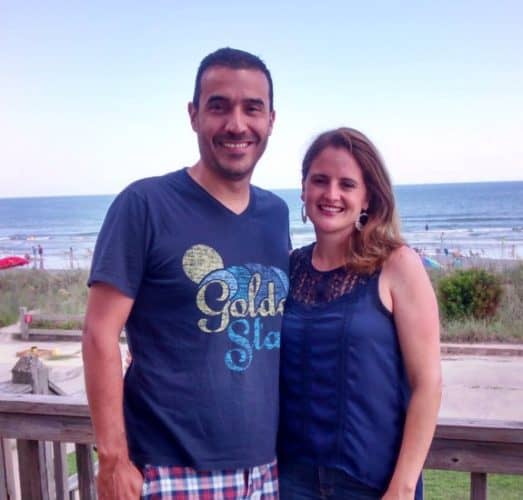 5) What do you think is one of the most difficult career and money challenges for women?
For me, the biggest career challenge has been, without a doubt, the deep desire to build a family and a home. I am a Type A hard-charging go-getter. I know my way around the word "bossy."
If you're an Enneagram person, I am an 8w7, the Challenger. I was determined to get a job my first day in Santiago, with no prior contacts, and I did it. Straight "A" student, yearbook editor, National Merit finalist, ad nauseam.
And then, when my son was born, all I wanted to do was be his mom, to be with him and love him and teach him. I wasn't even very good at being a stay-at-home mom, but I wanted to be there for my kids.
I think moms are held back in their careers after they have kids because their hearts are divided. They're no longer 100% committed to their careers. They feel torn and responsible for taking care of their kids, for being at home as much as possible.
I know this is a broad generalization but after talking to hundreds of moms over my eleven years of motherhood, I haven't met many who didn't feel this way.
It's also a sad truth that many women don't want to deal with money. They don't want to learn about it or worry about how to invest it or think about the future. But we women are powerful influences on our families, and if we can get everyone in our family headed in the right financial direction, we can change the financial futures of our families for generations.
Now, when I invest, I don't just think about the type of retirement my investments will provide for my husband and me, I think about the college educations we can provide for our kids, grandkids, and even great-grandkids.
6) What's one money mistake you have made that others can learn from?
Thinking debt was a normal part of life. I encouraged my husband to take on credit card debt and car loans because I thought that's what you did as a newly married couple.
We did save and invest in the early years of our marriage, but we wasted so much time and money trying to keep up with the Joneses. Buying the right car, having the right stuff, and taking vacations we couldn't afford really slowed our financial progress down significantly.
Thank goodness we got our acts together and killed our debt and worked up to maxing out our 401Ks. Now we have no debt apart from our house mortgage and we feel so much more relaxed financially because we have a significant net worth, no consumer debt, and lots of cash savings.
7) What tools, apps, or programs do you use to keep track of your finances?
I used YNAB to budget our money and an old-fashioned Excel spreadsheet to track our net worth. We recently got a month ahead with our budgeting, meaning we are budgeting September using the money we earned in August.
It has been so powerful to get to this place because it makes the trade-off crystal clear: if we're spending money on x, there's less money for y.
8) What does your work-life balance look like?
Since going back to work, I've opted for part-time positions. I became an ESL teacher because of the pay, believe it or not. It paid a high hourly rate to be a contractor, and I thought it made sense to take a position (and negotiated paid-for graduate classes) that was worth my time.
But balance is hard. When I'm working, I'm all in, which means my students get a lot but my kids get the leftovers. That left me tired and stressed because I ended up taking on a little more work than I should have. Since we've moved to North Carolina in July, I haven't been working and haven't been looking for a job.
That's one benefit of our financial position—I don't have to get a job right away and so I'm going to take this year to be there for my kids and make sure they get well settled in their new schools. I keep myself busy with freelance writing and the blog.
We Type A people tend to take on too much, throwing any kind of balance to the wind. I've spent the last few years working very consciously to create a simpler life for my family.
Right now, with me staying home, it feels very balanced. I have time for my husband, time for the boys, and time for myself. But I also know every season won't feel the same way, so I'm enjoying this time of less work and less push while it lasts.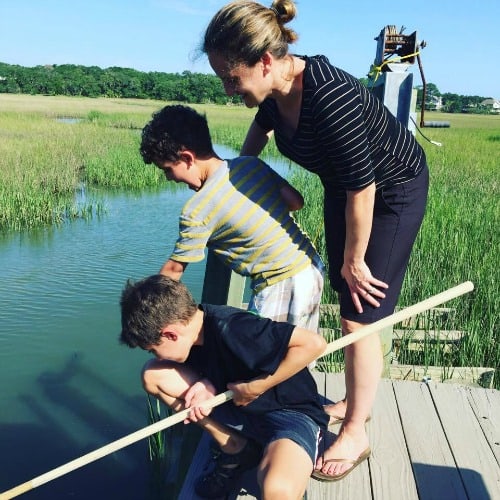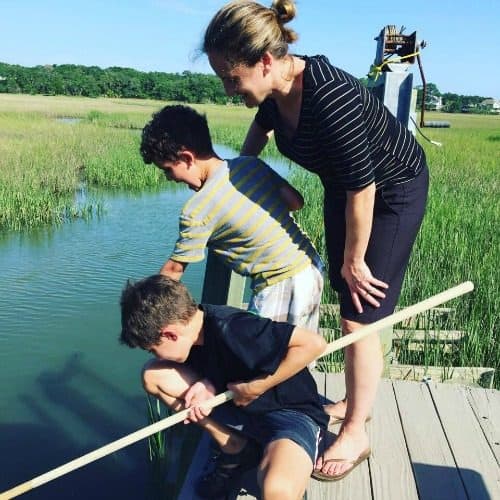 9) What is your most important piece of advice about money and how would you help a friend struggling with money?
I believe maxing out your 401K is one of the most powerful things the average person can do to create real wealth for retirement. The simple (but not easy) act of systematically putting your raises into your 401K plan will, within a couple of years, help you max out your 401K without taking more money out of your pocket.
As your 401K balance grows, it empowers you to take control of more areas of your finances. And starting early is so important. I think, in some instances, it can be more important to invest here than to pay off your debt because of the power of compounding over the years.
If a friend were struggling with money, I'd probably have a tough-love conversation about debt. Because usually, if people are struggling, it's because they have debt. I have given a lot of friends and family members the book we used to get out of debt, The Total Money Makeover. It's a classic for a reason. It really does work.
I try to be as real as possible with people and share my mistakes (because I've made a ton). If our family can win with money after so many mistakes, then anybody can.
10) Is there anything else you'd like to share with our Women who Money readers?
Don't stop dreaming. I thought our family would never be able to move out of the Northeast, that our kids would graduate high school there. But I love to travel and I love my family.
Once I shared my desire with my husband to be closer to family and be able to travel more (and started my blog to document our journey), we started figuring out ways to make it happen.
We became location independent a full year and a half earlier than we'd planned. We're still working on financial independence, but we are living in a place we love, close to my family, with so much travel flexibility. We're all still pinching ourselves that our dream came true.
If there is something you really want to do, be clear to yourself about the trade-offs. One of the trade-offs we made when we moved to Davidson, NC, was a financial one. Houses are more expensive here, and we pay more in taxes.
We also knew we might be sacrificing a potential promotion for my husband. And since I'm not working, we don't have my income. But we moved here with eyes wide open and knew our presence in our boys' lives was more important than reaching FI a few years faster. And I'm so grateful every day that we're living here.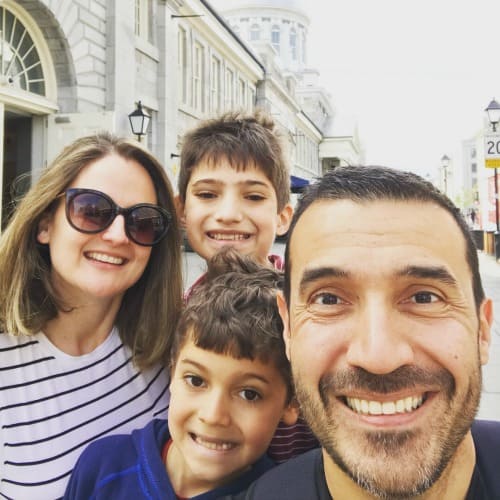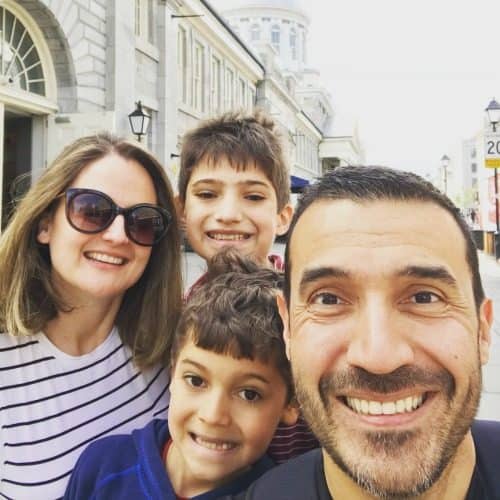 The WwM Team's Key Takeaways from our Interview with Laurie:
Laurie and her husband came from two ends of the spectrum in terms of their own family money stories. It took a lot of work to sort out their money pasts and begin creating the story that worked for them as a couple.
Laurie may not be using her formal education as a W-2 employee right now, but her degrees have set her up to be an entrepreneur with a number of excellent small businesses! Related post: What's Important to Consider Before Starting a Small Business?
Laurie is in charge of the money and that's what works for them as a couple. She has a plan in place in case something happens to her so her husband will have access to all of their financial matters. Related post: What Should People Know if Something Bad Happens To Me?
If women can figure out money, they have the power to impact generations of their family and change their financial family trees!
Keeping up with the Joneses keeps you up with their debt too. You can miss out on years to grow your wealth (think compound interest) when you take on unsecured debt over preparing for the future. Related post: What is the Difference Between Secured and Unsecured Debt?
Being prepared to take time away from the workforce has allowed Laurie to be more present with her family and take time for herself. She knows herself though and understands this is just a "season" before she does something different.
Sharing real stories with your friends about debt and offering solutions that worked for you can help others feel more hopeful about their own debt and learning to manage it.
Digging deep and understanding trade-offs involved in the decision you are making is key to being satisfied with what you decide to do.
Thanks for sharing your story and all of the adventures you took before you settled in North Carolina this summer, Laurie!
Your Three-Year Experiment has turned out to be such a powerful force in your life and the changes you've made. You are driven and it will be exciting to see all you do with your blog and your new business ventures!
If you'd like to be considered for an interview or to share your story, send us a note.
Find other Inspiring Money Stories here.