Inspiring Money Story: Can resigning keep you earning?
(This page may contain affiliate links and we may earn fees from qualifying purchases at no additional cost to you. See our Disclosure for more info.)
Today, we have another inspiring money story from a millennial who has taken on debt, shifted from full-time work to a per diem schedule, and started a new business with her husband! Taliah has done a lot in a short period. She's here to share her inspiring story about her path to becoming financially independent!
If you'd like to be considered for an interview or to share your story, send us a note.
Inspiring Money Stories: Taliah
Our questions are in bold italics, and Taliah's responses follow.
1) Tell us a little bit about yourself.
Hello! I'm Taliah Mapes and I am just shy of thirty years old. My husband Jason is 35 and we're coming up on our 5-year anniversary. We live in Loveland, Colorado, a suburb about an hour north of Denver.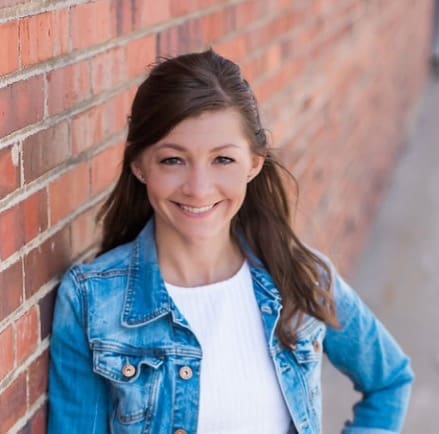 2) Did your parents teach you about money as a child and how did that influence you as an adult?
I come from divorced parents who were different in a lot of ways – but very similar when it came to finances. The motto seemed to be, "if you come across some money, hurry up and spend it."
I cannot recall any talk of budgets or savings accounts, but I do remember the use of things like layaway and payday loans. I feel this influenced my anxiety and miseducation about money. It wasn't until my twenties that I really started understanding the power of financial independence.
3) Did you go to college?
I have a Bachelor's Degree in Health Care Management from Metropolitan State University of Denver. I've been in the healthcare industry since 2006 in various aspects (pharmacy, health insurance, provider relations, credentialing, etc.).
4) What is your job and what are your career aspirations?
At the end of 2017, I intended to resign as the team lead of a credentialing department for a local hospital system. I was more anxious than fulfilled with the work I was doing and the industry's rapidly changing landscape as a whole. We were in a good position financially for me to take a break and explore different options.
However, when I put in my resignation, I was offered the opportunity to drop down to a "PRN" (per diem) status instead. This allowed me to do three things:
continue to earn some money;
continue to help my very busy and amazing team members for whom I care deeply, from home, working extremely flexible hours; and
finance and find the time to open a new business with my husband in the engineering industry (an engineer of 15 years, he too was at the end of his career rope, and we needed a career solution for him as well).
So now I am the owner of our business, Mapes In-Situ, LLC and I continue to work per diem for the hospital system, both from of my home office.
5) What is your annual income range and do you have debt?
I'm not exactly sure about our income right now! We just opened a business at the beginning of this year, so we don't have much to go on. We're hoping for a pretty good range of income though! But I guess we'll see! At this point, we just have mortgage debt with a goal pay off date of December 2019.
6) Tell us about your income performance over time and any tips you have to grow your income.
I started in the workforce as a gas station attendant in Omaha when I was 16, making about $7.75 per hour. My income didn't really start growing quickly until I was in the healthcare industry.
In my various places of employment, I've found that doing the things that no one else feels like doing (and doing them well) gets the attention of managers and promotions tend to present themselves. This has produced better outcomes than frequently changing jobs for that extra dollar per hour.
On a more philosophical level, I would say another really good way to "grow" income is to work very hard to not need as much of it (in other words, live as far below your means as possible). Paying off debt rapidly, being frugal, and prioritizing spending can help with that.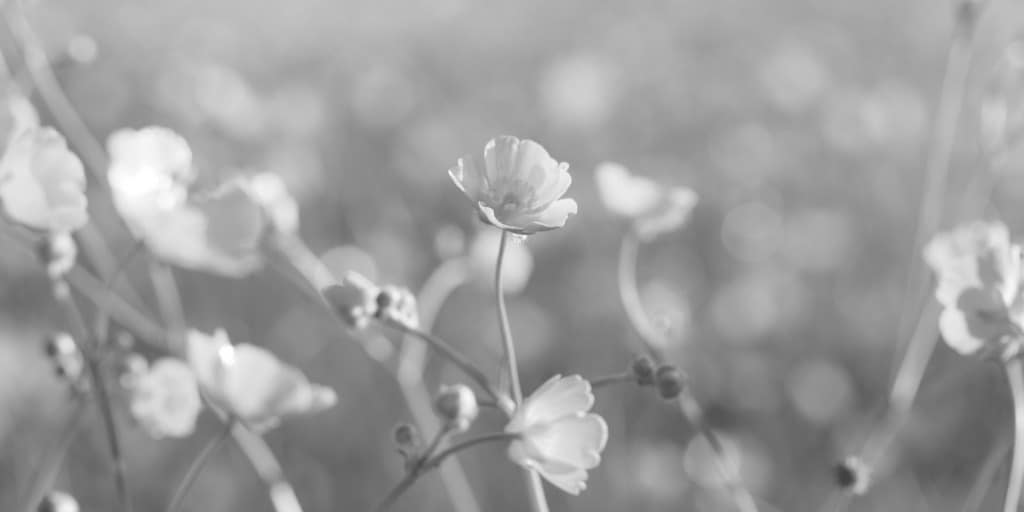 7) How is your partner involved in your financial matters?
We are one very intentional collaboration when it comes to financial matters. While we were paying off debt early in our marriage we developed monthly budgets and set goals together. Now, we check in frequently on our home pay-off progress, business expenses, taxes and everything in between. By now it feels like second nature, but that definitely took some practice.
8) Did you have a big "aha" moment related to your finances?
Yes! In 2014, Jason and I were driving through Kansas on the way back home from a road trip and we listened to Dave Ramsey most of the way. Jason let me in on a realization he had just had – that we could pay off all our debt, including our house, in seven years or maybe less.
Until that point we didn't really have a goal for our money – we just paid our bills and sort of spent the rest, not paying much attention to it. Once we became intentional with our money, we made incredible strides with fairly minimal effort. It was such an empowering discussion. I owe Kansas big time.
9) What's one money mistake have you made that others can learn from?
When I got my first "adult" job at 22 years old, I went out and traded my old but reliable paid-for Pontiac for a newer, more expensive Nissan with a ridiculous monthly payment I had no business taking on. I hadn't even worked a day at this new job before signing up for the loan, and I did it because I thought there was no way anyone would take me seriously without the newer car.
The payments, along with Denver-sized rent, left me constantly broke. The longer I worked there, the more I realized that no one cared about anyone else's vehicle. Luckily the car has long since been paid off and has been good to me (I still drive it and will until it blows up), but I wish someone would have told me how unnecessary it was to finance a car at that point in time.
10) What tools, apps, or programs do you use to keep track of your finances? Do you have any money tips to share?
I use Mint to keep track of our spending, saving and net worth and I use QuickBooks Online for the business.
I've gotten pretty creative with my side hustles the past couple of years, doing things like cooking weekly meals for a local family (I love to cook and try new recipes) and house sitting for folks. I found these opportunities through websites like Care.com. While I didn't make too much money doing these, they provided me a little bit of "fun money" each week and that was super cool.
11) What does your work-life balance look like?
My current work-life balance sort of looks like that M.C. Escher Relativity drawing with the never-ending stairs… no beginning, no end. When I ditched my 8-5/M-F routine for a business of my own, I lost the lines of demarcation between life and work. I can wake up one day at 4:00 AM and work on a project for the hospital, or I can go out of town for a couple of days on Mapes In-Situ business. I also have the option to head out for a week with Jason on a vacation.
In other words, every day is different and is weighted differently depending on the needs of my business, per diem work, or family life. This is liberating and wonderful, but it also takes a lot of self-navigation to cover all my bases.
12) What do you do to stay healthy?
I do weight training at the gym down the street three days per week and I accompany Jason on long walks around town as much as possible. I also pay attention to the foods I choose to cook and eat (… most of the time), as I feel better when I eat better.
13) What's your most important money advice?
Kick your debt habits and gain incredible financial power! Even if you are able to manage the monthly payments for the things in your budget, I urge all ladies to strive for a debt-free life.
I scored a unique, flexible, work-from-home side job opportunity (that I didn't even know existed) and opened my own business because I had the confidence to let go of my full-time job. A huge part of that confidence came from the security of being debt-free.
The Women Who Money Team's Key Takeaways from Taliah's Interview:
It is difficult, but you can break the cycle of poor family money decisions
Do the things that no one else feels like doing (and do them well) to get noticed
Making the decision to change jobs may present you with new dilemmas
Intentional money meetings with your partner can make a huge difference in moving your financial goals forward
Working from home requires a great deal of self-motivation and focus to get tasks completed
A debt-free life gives you more confidence and should be a goal of all women (and men!)
Thanks for sharing, Taliah! We wish you and Jason much success with your new business.
If you'd like to be considered for an interview or know someone else we should connect with, please send us a note.