An Inspiring Money Interview with Diane Harris
(This page may contain affiliate links and we may earn fees from qualifying purchases at no additional cost to you. See our Disclosure for more info.)
For over a century, International Women's Day (IWD) has been celebrated annually on March 8th. This day highlights the social, economic, cultural and political achievements of women.
The 2019 campaign theme for IWD is #BalanceforBetter – building a gender-balanced world. The campaign for better balance isn't a one-day event. It runs all year long.
Why #BalanceforBetter?
From the IWD website:
"Balance is not a women's issue, it's a business issue. The race is on for the gender-balanced boardroom, a gender-balanced government, gender-balanced media coverage, a gender-balance of employees, more gender-balance in wealth, gender-balanced sports coverage. Gender balance is essential for economies and communities to thrive."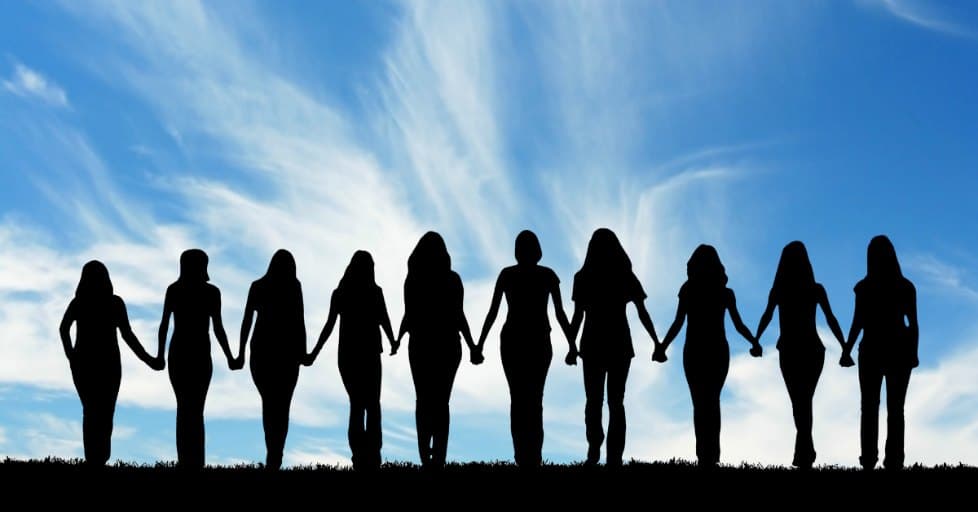 Today, we're excited to introduce you to Diane Harris, a woman who has a very inspiring money story. She's also a woman who's taken on gender balance in the newsroom.
Inspiring Money Story: Diane Harris
Diane's level of expertise and dedication to promoting financial wellness while also focusing on women's financial literacy issues is readily apparent when reviewing her bio.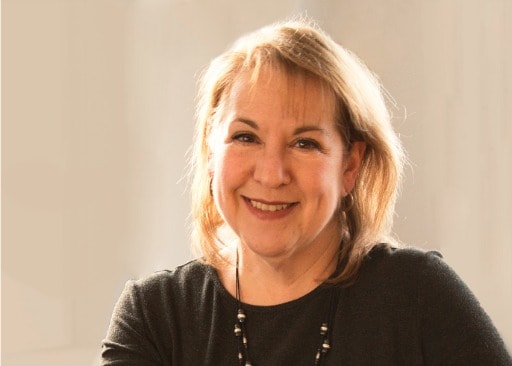 Diane Harris earned a Bachelor's degree in American Studies from Vassar College and a Master's degree in Journalism from Columbia University. According to her LinkedIn profile, Diane's been the senior editor of Working Woman magazine, a contributing editor and personal finance columnist for Parenting, My Generation, AARP the Magazine, and numerous additional publications.
Diane held a variety of positions at Money Magazine during two different stints with the company, 1983-1992, and 2004-2017. She was the first woman to hold the top job at Money when promoted to Editor In Chief in 2015.
In this position, Diane started many initiatives helping to more than double the traffic to Money.com. She has also won numerous awards, including a National Magazine Award, and as top editor, overseen three Gerald Loeb Award winners and countless other award winners from the Society of American Business Editors and Writers.
After leaving Money, Diane continued to write about financial wellness for the PBS website Next Avenue and Forbes. Diane has helped produce and deliver keynote addresses during a series of one-day investing conferences for women, called Women on Wealth. She also shares her expertise and speaks at various financial wellness events around the country.
Currently, Diane is the Editorial Director of a new media brand called Considerable. Considerable is for people who are redefining what it means to grow older. It provides thought-provoking and engaging content about the joys of this life stage. Diane is also in the process of writing a new personal finance book aimed at taking the stress out of managing money for readers of all ages.
As you can see, Diane is one busy lady! We were thrilled she took some time out of her day to talk with the Women Who Money team.
1) When did your passion for personal finance start?
I wasn't passionate about personal finance early on. Money was actually a problem for my family. I fell into the personal finance space as a career because that's where the jobs were when I got out of journalism school and the passion grew throughout my career.
My parents divorced when I was young, which was much less common for Baby Boomers. My mom was totally dependant on my father for income. I grew up thinking I was in the lower-middle class, but I was actually poor by definition, which I only realized when I qualified for a Pell Grant for college.
I did get a taste of what it was like to have money on Sunday's with my Dad, who didn't provide my mom with much in terms of alimony and child support but did well financially himself. We'd go to restaurants and the theater. I got a chance to walk in that more affluent world, and I mixed routinely with kids of all socio-economic levels, from the very poor to the very wealthy.
I went to an all girls school that was very academic and heard I could be whatever I wanted to be. I was expected to do well and live a life of purpose. A big thing I learned from all of these experiences was that it is critically important for women to depend on themselves financially.
You can live big lives and have choices in life, but understanding money really makes a difference in giving you more options and opportunities.
2) How did you pay for college and when in your journalism career did you develop an interest in covering personal finance?
I was on my own financially for college. I relied on financial aid, work-study, loans, and scholarships to pay for school.
When I was offered a job as a journalist, reporting on personal finance was the farthest thing from what I wanted to do. I started with small jobs, then trade papers and fell into a job at an investment magazine. I was worked hard and learned on the job.
3) When did you realize you could reach the 'top' level in your field?
Marshall Loeb, who was the head of Money magazine at the time I was hired, defined how we write about personal finance – we tell stories through people. I wasn't sure I wanted to do that. I wanted to save the world, not talk about money.
But when Marshall offered me a job at Money, I didn't feel like I should turn it down. Time Inc., at the time, was the greatest magazine company in the world, or so Marshall told me.
I worked there about ten years and left to freelance and write about women's issues, trying to "marry" my knowledge of personal finance with my passion for covering topics that matter to women and families.
During this period I also worked at Working Woman Magazine for five years, writing and editing stories about the career and financial challenges women face.
Twelve years after I left Money for the first time, I went back as a top editor, with a chance to make Money the brand I wanted it to be. I ended up staying for another 12 and a half years.
By that time, I loved personal finance. I was doing exactly what I wanted – to empower people. I could show readers they had options, and they could design the kind of life they aspired to.
#BalanceforBetter
My first stint at Money was very male-dominated. Lots of men worked there, and they were mostly in the power positions. It was defined by a male sensibility too.
They didn't understand how the choice of stories and language they used affected women, tending to talk about money as a competitive sport or using battle analogies, and thinking in terms of performance rather than goals.
Women think differently about money. We tend not to be as performance-oriented; we want to earn competitive returns but don't feel the need to "beat" the market.
Women tend to think about money and its impact in terms of the people we love and the world, and typically care more about socially responsible investing. "Winning" doesn't matter; helping the people, we care about does.
When I went back to Money, there were many more women writers and reporters. The writing and reporting staff was actually all female at one point. But at the top, it was mostly male. Not as much as before, but the editors-in-chief were all men. There was still a more male sensibility to many of the stories and in management. I didn't feel shut-out with them, though.
Where I did feel challenged, at first anyway, was when I became editor-in-chief and I had to really press for my vision for the brand to be accepted; I was in the top editorial job, but some of my male colleagues on the business side were already entrenched on the path they'd been following.
I had to use a ton of energy fighting to be heard. In the end, I'd wanted to do the kinds of stories that were really soul-satisfying, and I'm gratified that was just what I was able to do.
We did special reports about caring for aging parents, coping with the costs of mental health treatment and the high cost of dying, dementia care, and end of life issues, as well as significant pieces on love and money, what happens in households as women earn more, and how to pick a great value college for your kids. I wanted to do great work that helped people, and I think we did.
Understanding personal finance allows women more choices; whether it's buying new pairs of shoes, going to college, or helping your children.
At this point, I'm able to enjoy and afford the life I want. I splurge every once in a while on what brings me joy – like going to the theater. I don't go often, but when I go, I always get good seats. I was thrilled to have so much personal finance knowledge and be able to use it on a variety of issues.
4) How can women help themselves in their careers?
In terms of careers, women are not proactive enough in charting their courses. For example, the rules for negotiating salaries are different for women. This might be somewhat disputed now, but women are far less likely to ask for a raise, and they start for less money.
When women ask for more money, they can be penalized for being aggressive and less likable. Women need advice on how to frame the "ask" no matter how much they love their company and job. Their request needs evidence and support. You can include things like, "my mentor suggested" or "a salary review says" when negotiating salary.
When I was promoted, I was told I was going to be offered the job and what they want to pay me. I thought it was a joke. The salary was way too low. I knew I needed to negotiate. There were no salary negotiations in the meeting, and my female boss thought the conversation was over.
I was uncomfortable with the salary, and even though I liked the vision for the job, I shared what I thought would be fair and why. My boss came back and met me close to what I wanted, and soon after starting, I was given a bonus.
My strategy worked. I wanted the job and understood the contribution I could make. I had evidence of my work and chose a fair salary, not one 'over-the-top'. And I made the request in a comfortable way and was polite, not demanding.
I suggest that if they can't give a higher salary right away, put them on notice about you wanting a raise. It's a topic you will want to revisit. Always ask. Be fair and approachable.
5) Do you enjoy sharing what you've learned through the years at speaking engagements?
Yes! I was invited to speak at the Lola Conference in the fall of 2018, and I talked about the importance of F-off funds. I also recently spoke at a Women On Wealth event where my big message was that women need to learn to manage money even in our busy lives.
This is not rocket science. I hate to hear women talk about a lack of confidence or that they are just not as knowledgeable as men. Women say that about themselves all the time.
The problem is we don't always step up to the plate. Our lives are so busy. We work, we go home, and we're already overwhelmed.
Yet, research shows women are as good – and often better, investors and managers of money. We aren't overconfident and tend to buy & hold investments when we do step up to the plate. Unlike men, most women won't act on a hot tip.
We tend to do more research. But who has the time? We're intimidated, overwhelmed, and too often we tend to turn things over to the men in our lives.
6) Are you working on any other projects?
Yes! I'm currently the editorial director of a new media brand called Considerable, which is for people who are redefining what it means to grow older.
The target audience is people in their 50s and 60s, but it's really more about a life stage than chronological age, and both younger and older readers find the content resonates with them too.
We cover money, but also family, home, health and wellness, work, travel, and entertainment—whatever interests and excites our readers, stories that help them, inform them, and entertain them. So I hope WomenWhoMoney readers will check us out at Considerable.com.
When I first left Money, I began working on a new personal finance book, and it's still something I'm determined to write and care about deeply.
The book isn't specifically for women, but I think it will resonate with women particularly because it's all about a few simple moves you can make to get and keep your finances on track and take the stress out of managing money.
Our lives are so busy, with so much on our To Do list and I think that's part of the reason why some women are willing to shift responsibility to the men in our lives—it's one thing we can get off that To Do list. I want to show that managing money smartly can be simple and eminently do-able in the course of our busy lives.
So the book boils down the basics to just three money moves. They won't make you rich, and they won't solve every money problem you have, but if you follow them, even if you do nothing else with your money, you should be okay financially for the rest of your life.
The idea is to simplify the process and show readers the basics are manageable.
It's important for women to own the ability to manage money because men don't actually do it any better than we do and so many of us, most of us in fact, will be on our own someday. It's also especially important for mothers to be a good money role model for their kids – especially their daughters.
I remain passionate about financial wellness, and that is a key part of my personal brand.
Companies spend millions on financial wellness because so many people have stress about money. It creates health problems, and they want to help their employees. They do things like "lunch and learn" but they don't attack the things stressing people out the most.
We need to think and create programming for individuals to make it easier to do the right things with their money.
When I move on from my job at Considerable, I want to create better financial wellness programs than the ones companies usually have now, programs not just teaching facts but helping address behavior—that, in essence, make it easier for people to make the right moves with their money.
The number one cause of stress is money. The number one cause of money stress is due to people living one emergency away from financial disaster.
7) Do you have anything else to share with the Women Who Money readers?
One thing that holds women back is that we're worried we'll make a mistake with money. We're paralyzed by that. The truth is sure we'll make mistakes, but we learn from them. And we can move on.
Money mistakes aren't fatal. The answer is not that you won't make mistakes, but it'll be OK when you do. It doesn't stop men (yes, that's a generalization). In general, men bluster through it. Women think they know less than they do and that men know more.
In talks, I tell the big mistakes I've made over the last 30 years because then, people want to listen.
I've made huge mistakes. Mistakes with credit cards when I was younger. Not saving enough for retirement and starting late – even as I was writing cover stories about how important it was to save, I wasn't saving myself. Sharing our mistakes is at least as instructive as sharing what we've done right.
We'd like to thank Diane for sharing so much of what she has learned through the years! It was a great message to share today – International Women's Day. Her words align with the IWD's call to action for accelerating gender parity.
The Women Who Money team also agree-balance truly drives a better working world. #BalanceforBetter
Make sure you take time to check out the great stories on Considerable (and share the website with your parents and grandparents!) You can also follow Diane on Twitter or LinkedIn.
If you're in NYC on March 12th, Diane is speaking at the Women in Wellness Leadership Conference. Her talk is on the Three Simple, Smart Money Moves That Will Change Your Life Forever. Learn more about the conference on the Women In Wellness conference website.