Get Your Worth: Salary negotiation [Book Review]
(This page may contain affiliate links and we may earn fees from qualifying purchases at no additional cost to you. See our Disclosure for more info.)
While it's disheartening to read women still earn $.80 in the workplace for each $1 earned by a man, women are not powerless to change their own earning situation.
Olivia Jaras, who wrote Know Your Worth, Get Your Worth: Salary Negotiation For Women is a salary negotiation expert whose passion is helping women receive fair compensation for the work they do.


Jaras, originally from Santiago, Chile, became keenly aware of social imbalances in the work world after moving to the US in college. She spent the better part of a decade setting salaries at companies, public and private.
After a few years, she noticed that though she worked hard to be unbiased, she often offered female candidates compensation falling on the low end of the pay scale.
She realized many women didn't try to negotiate their salaries, instead, they were accepting the first salary offer.
This led Jaras to found the company Salary Coaching LLC, a company she runs out of Hanover, New Hampshire. The company's focus is to help women successfully negotiate and earn more in the workplace.
Know Your Worth, Get Your Worth is a compendium of advice, specific tips, and information for women about how to navigate the entire negotiation process at work.
The book's specifically written for anyone who "suspects they're underpaid" or "for anyone who wants to grow their career."
It contains real statistics and actionable steps to take to get the raise you're looking for or earn more than you're currently making. It also gives you market data and resources as you prepare to negotiate for a raise or promotion.
"I haven't yet met a woman who isn't a fierce advocate for her family and her children, a present and steadfast ruthless negotiator for those closest to her. But place her out in the world of negotiating and advocating for herself, and she will usually fall short, stand down, or walk away from the opportunity!" Jaras writes.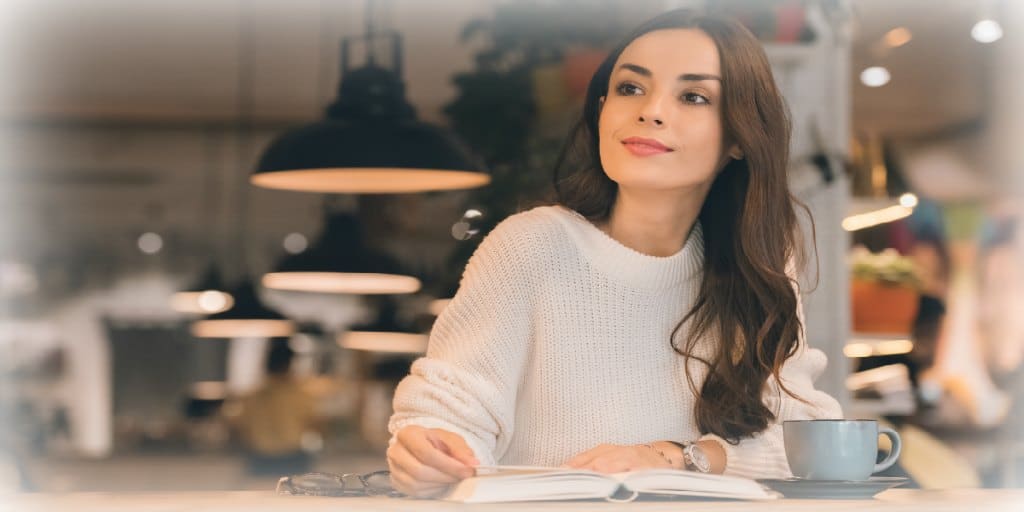 While Jaras makes broad generalizations of the female gender ("we now know male and female brains are subtly different, and these differences-along with hormones-have powerful influences on personality and behavior"), they're based on her experience with scores of women who are underpaid and unsure as to how to increase their salary.
One female executive who led a $4 Billion organization had failed to negotiate her pay upon taking the job ("Truthfully, I was just excited to get the role") and found, several years later, that she was significantly underpaid relative to her colleagues.
7 Steps to Prepare for Your Salary Negotiation
The book recommends women follow these steps to negotiate higher salaries successfully:
1. Know your worth: Do your homework on your salary using the tools the book recommends.
Jaras writes that knowledge + power + action = success. That is, once you know what a fair compensation range is for your experience, role, and responsibilities, then taking that knowledge and using it to negotiate is how you gain power and eventually, success (i.e., higher pay).
2. Focus on the strengths you bring to your organization: The book cites the statistic – a majority of men will apply for a job if they feel they fit 60% of the job requirements on the posting.
Women will rarely apply unless they feel they fit 90% of the requirements. "When it comes to the workplace," Jaras cautions, "self-doubt can have a devastating effect and sabotage our ability to move forward with our careers."
3. Think through what you want from your career: Ask yourself questions such as:
– What are your immediate goals?
– What would be your ideal lifestyle?
– What do you love about your work?
– What do you hate about your work?
4. Size up the competition: Reach out to colleagues at different companies or cold call to ask what HR would pay someone in a similar position (Jaras offers helpful scripts here to help you wordsmith what can be tricky conversations).
5. Improve your resume and cover letter: The book highlights specific sections your resume should contain (Summary, Experience, Skills, Education) and gives you specific steps on what each section should contain.
It also contains tips on how to write a cover letter to help you stand out and avoid the canned language many of us use when writing to companies.
6. Negotiate effectively: The book contains scripts, personal stories, and body language tips for more effective negotiation.
7. Put it all together: Finally, the last chapter helps you craft a personal strategy for your next negotiation, using the information you've learned from the book.
It offers questions and scenarios for you to think through, tips on how to dress for the negotiation, and other specifics to help assure you'll be successful in receiving fair pay.
Jaras wrote the book as a "how-to" for women since negotiation can traditionally be a masculine "art."
Jaras explained, in a phone interview,
"The way we as a society (in the US, Europe, Australia) view a good negotiator is someone who is direct, uncompromising, assertive. If you think about it, all of those traits are inherently masculine. Socially, we're not prepared to internalize the definition of a good negotiator as a female construct."
She explains, though, that women can harness our unique strengths to our advantage,
"We're very good at building trust, getting people to open up, empathizing with them, partnering with them—'Hey boss, I realize I haven't been keeping track of the market value well; can you help me figure out how to get to $50,000?' "
Instead of competing, women can ask for their bosses' help to be "the hero in the story," to be a partner to help us get what we're asking for.
If you suspect you're underpaid or deserve a promotion, Know Your Worth, Get Your Worth is a practical tool that can help you think through the specific challenges of negotiating as a woman.
Jaras's experience helping women negotiate for more pay or more satisfying careers has translated into a book anticipating the many difficulties women can have in the negotiation process.
The one drawback of the book is it doesn't offer access to the most useful piece of Jaras's business, salary compensation charts.
While Salary.com or Glassdoor.com can offer some insight into what other companies are paying employees in similar roles, there are limits to the amount of information you can glean without an inside source such as Salary Coaching LLC.
Still, you will be light years ahead in preparation if you follow the steps in the book and do your homework before stepping up to the negotiation table.
Salary Coaching LLC is launching a new course, The Dream Career, a free class for women, on how to craft a path from a job leaving you unhappy to your ideal career. Find out more information on Facebook.
Jaras is currently working on a second book for women in the workplace set to release in 2020.
You can find more Book and Product Reviews here.