A Look At – The Next Millionaire Next Door [Book Review]
(This page may contain affiliate links and we may earn fees from qualifying purchases at no additional cost to you. See our Disclosure for more info.)
Sarah Stanley Fallaw knows something about millionaires. After all, she's surveyed over 4,000 of them.
Plus she's the daughter of the late expert on millionaires, the man who literally wrote the book on millionaires: Thomas J. Stanley.
Fallaw is an expert in her own right.
She has a Ph.D. in psychology, is the president of DataPoints, a company providing automated behavioral finance tools to the financial services industry, and co-author of The Next Millionaire Next Door: Enduring Strategies for Building Wealth.

The book is a follow-up to her father's 1996 best-seller, The Millionaire Next Door: Surprising Secrets of America's Wealthy.
The 1996 classic, The Millionaire Next Door is the result of Stanley's survey of thousands of households from affluent zip codes around the country.
Stanley was one of the first researchers to codify and study habits of the truly wealthy.
Not just the seemingly affluent, but those households who actually had high net worths, over $1 million in US dollars (in fact, they were worth a median $1.6 million).
Stanley studied hundreds of millionaire households for his first book, and realized this group had several things in common:
They spent less than they earned.
They lived below their means.
Spending on housing, cars, and other "luxury" items was kept low compared to the norm.
Many owned businesses.
In contrast, Stanley noticed, there were plenty of households with apparent trappings of wealth–large houses, luxury cars, and expensive watches. But many of these households had little to no net worth or savings to speak of.
They spent everything they earned and sometimes more.
Stanley's research and books, which include The Millionaire Next Door, Millionaire Women Next Door, and Stop Acting Rich: And Start Living Like a Real Millionaire, introduced terms into our lexicon such as "balance-sheet affluent," "income-statement affluent," and "prodigious accumulators of wealth."
Almost twenty-five years after the publishing of Stanley's first book, what does the most recent research tell us about millionaires? Have things changed?
Well, not as many people wear watches nowadays. And some critics argue the millionaires in the original book were helped by the huge stock market returns in the mid-90s.
So are the principles for wealth accumulation different now?
Tragically, Stanley died in an automobile crash in 2015 before completing his most recent research. But Fallaw carried on his work and brought their findings to light in their 2018 book, The Next Millionaire Next Door.
"The Millionaire Next Door is Alive and Well"
Stanley and Fallaw's book opens with a chapter confirming what you're probably thinking: "the hallmarks of what made a millionaire next door 20 years ago continue to hold true."
Fallaw notes that since the publication of her father's original book in 1996, "an entire community has evolved focusing its lifestyle and efforts on the ability to retire (or have the option to leave salaried work) at a stage of life that today is mostly unheard of."
Many bloggers in the personal finance community cite her father's book as a seminal influence in their journey to become financially independent.
Fallaw lists the qualities, both then and now, present in households of "prodigious accumulators of wealth".
That is, households having more than twice the expected net worth saved up for their age and income (Stanley gave us the formula "10% x Age x Income" as the expected net worth one should have at any given age):
They have a healthy respect for wealth: they save a large percentage of their incomes and try their hardest not to keep up with the Joneses.
They understand income is not wealth: just because you earn a substantial income does not mean you are wealthy.
Based on Stanley and Fallaw's latest research (conducted from 2012 to 2017), today's millionaires have much in common with the earlier profiles of the typical millionaire from Stanley's previous books:
The average millionaire surveyed is a 61-year-old male versus a 57-year old male in 1996.
Their median income is $250,000 versus a $131,000 median taxable income from 1996 (roughly $212,000 in 2018 adjusting for inflation).
Their median net worth is $3.5 million, versus $1.6 million in 1996 ($2.6 million in 2018, adjusted for inflation).
70% budget and consider themselves frugal, versus "a majority" in 1996.
91% of millionaires rated discipline as an essential factor in their success, versus 95% of millionaires in 2000.
Further, both sets of millionaires avoid conspicuous displays of consumption and consider themselves frugal.
The profiles of both sets of millionaires are remarkably similar, even decades apart. The qualities and skills of each group used to accumulate wealth are also almost the same.
Both books rely on case studies to demonstrate the values of the self-made millionaires they surveyed.
In one case study for The Next Millionaire Next Door, Fallaw shares the story of Ken, who retired a decamillionaire. Along the way, he credits the following with allowing him to accumulate such a high net worth.
He grew up with frugal parents. He and his wife moved from Manhattan to Atlanta, utilizing geo-arbitrage for a lower cost of living. Using networking in his local MBA program, he was able to secure a good job.
Finally, he carefully allocated his resources making the most of his purchases and maximizing his savings each year.
After painting a portrait of a "typical" 2018 millionaire, Fallaw cites the qualities her modern research indicates are necessary to build wealth:
"Despite significant changes in government, social environment, and economic markets in the United States, the advice of the last 20 years to those in early adulthood can be summed up by this statement: To build and maintain wealth over time, it will be necessary for you to approach all financial management–spending, saving, generating revenue, investing–in a different, more disciplined approach than anyone else around you."
She explains, "Whether you're a small business owner, teacher, attorney, or sales professional, a disciplined, methodical approach to building wealth has been proven to work."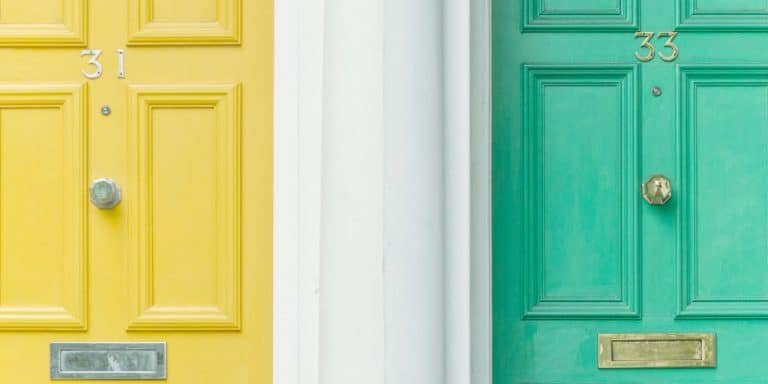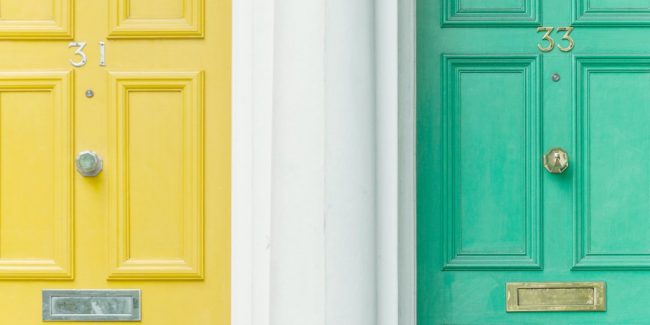 Money Myths
Fallaw demystifies some common myths around building wealth, such as "income equals wealth".
She writes, "Myths about wealth still abound in this country. Income continues to be confused with wealth by the media, the government, and in the minds of Americans."
The book shows based on their research, a millionaire's income is only just above 8% of his wealth.
Another myth the book spends time dispelling is that you can judge a person's wealth by "what he drives, buys, and wears."
For example, "annual realized household income" is a superior predictor of the price paid for motor vehicles than net worth (wealth)."
People with higher net worths spent an average of $35,000 on their last car, much less than it would take to buy a luxury model.
Influences
A healthy majority of the millionaires surveyed by Stanley and Fallaw, then and now, "reported being raised in an atmosphere of love and harmony" with parents who "encouraged them to achieve and excel."
Having frugal parents was positively correlated with having a higher net worth as an adult.
Even if such living conditions aren't present in childhood, it's still possible to attain high levels of wealth. Fallaw explains that building wealth is about the choices we make as adults.
The millionaires they surveyed now were vastly more likely to take responsibility for their own financial choices, good or bad.
And in some cases, millionaires developed good financial habits in direct response to their parents' poor financial decisions.
Marrying a frugal spouse is something most millionaires report as an important component in their wealth building.
93% of the most recent millionaires are married. More than 80% of them claim having a supportive spouse was critical to their economic success.
"Consistent participation in marriage results in significantly higher wealth. Conversely, those people who are not married continuously over time have a propensity to accumulate lower levels of wealth during their adult life cycle."
The millionaires also, by and large, learned to be socially indifferent.
Instead of keeping up with the Joneses, they ignore what those around them are doing. And continuously save much more than they earn.
In this regard, many millionaires, then and now, tend to keep their economic success under wraps; preferring friends and neighbors believe they earn less than they actually do.
Making Good Spending Decisions
One of the key tenants to becoming a millionaire, the authors found, both in 1996 and in 2018, is living a frugal lifestyle, or spending less than you earn:
"We define frugal people as those who have a lifestyle that is simple and economical, and who consistently live below their means."
The most significant difference Stanley and Fallaw found between those with a lower-than-expected and higher-than-expected net worth, was their "agreement with statements related to frugality."
Millionaires were much more likely to report spending less than they earned in housing, cars, clothing, and status symbols (such as watches).
"If there is a playbook for who will become the next millionaire next door, it's not to be found in a specific zip code, in the driver seat of a particular automobile, or with a certain watch or type of portfolio. Instead, the formula to help find (or more importantly, to become) the next millionaire next door belongs in the patterns of wealth-related behaviors and experiences that make up our daily lives" the authors write.
Stanley and Fallaw conclude that becoming wealthy isn't easy, but it's rewarding. It will require healthy amounts of self-discipline, focus, and hard work.
They cite millionaires surveyed who explain the satisfaction of setting goals and achieving them on their way to millionaire status is far more rewarding than the final destination.
While the economic, socio-political, and cultural climate in the US may have changed a bit in the past twenty-five years, the qualities required to build wealth remain the same.
Review written by Laurie