The Mindful Millionaire [Book Review]
(This page may contain affiliate links and we may earn fees from qualifying purchases at no additional cost to you. See our Disclosure for more info.)
How you feel about money is often a reflection of how you feel about yourself.
If you live paycheck to paycheck or have struggled with your finances in the past, there's a good chance you'd agree with that quote.
When you're stressing about money and unable to pay your bills, your dignity and confidence may suffer too.
Those who make six-figure salaries and have little debt can also have negative feelings about money impacting their self-esteem.
If you have a scarcity mindset, wealth may bring you comfort. But it can also cause you to hyperfocus, limit options, and prevent you from reaching your full potential.
Your relationship with money can be very complicated. It can also impact your ability to build wealth.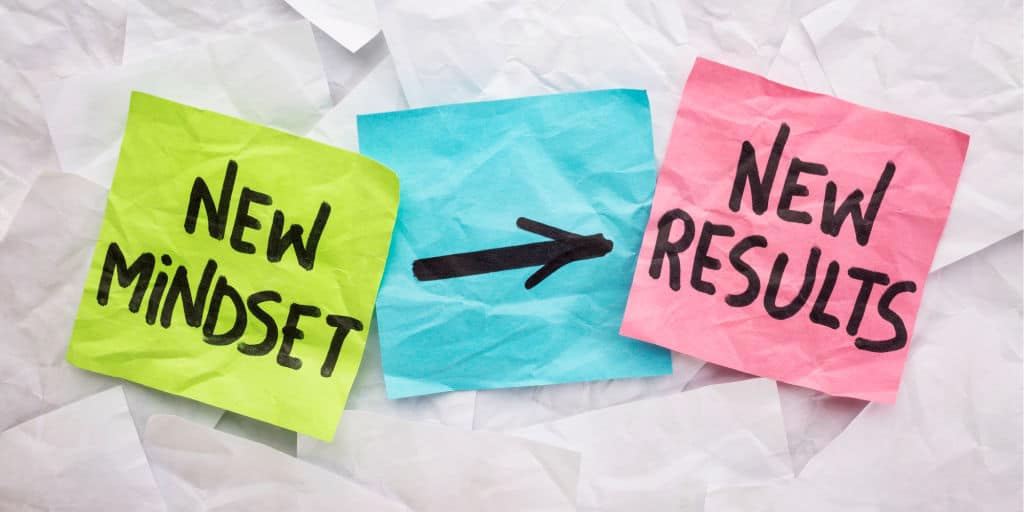 That's why Leisa Peterson is so passionate about her work. She inspires people to look inside their relationship with money in her new book, The Mindful Millionaire: Overcome Scarcity, Experience True Prosperity, and Create the Life You Really Want.
But don't worry if you think that you'll never earn enough money to become a millionaire.
To become a Mindful Millionaire does not require you to have $1 million but to feel like a million… it's about having confidence in your ability not just to cope with the basic challenges of life, but to thrive in any and all situations that come your way—with your money, your health, and even within your relationships. ~ Leisa Peterson
Read on to learn more about Leisa, The Mindful Millionaire, and her mission to help a million people create financial security for themselves.
Who is Leisa Peterson?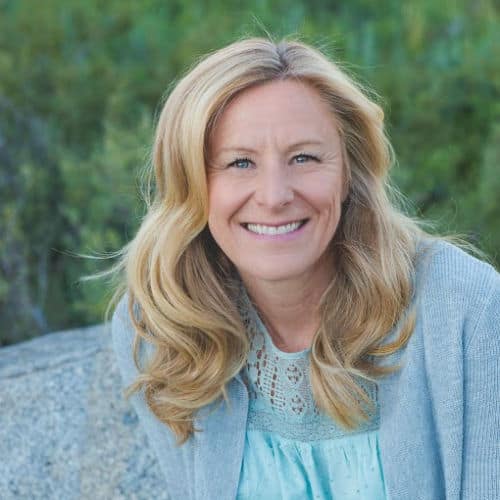 Leisa earned an MBA in finance and worked for over 25 years in financial services as a financial advisor, mortgage banker and underwriter, and business development banking executive.
Although she maintains her qualifications as a Certified Financial Planner, Leisa is a coach and mindset teacher in her business – WealthClinic®, LLC.
The Mindful Millionaire podcast, YouTube channel, and blog are all places you can find Leisa helping people address their money fears and scarcity mindsets. She also leads an active Mindful Millionaires Facebook group with almost 3,000 members.
We asked Leisa to share how her book and work can help those who have lost jobs or are struggling financially due to the pandemic.
A huge portion of the people I've helped were in tough financial situations and the reason they came to me was to break the cycle once and for all. It isn't easy but it starts by knowing you can grieve as long as you need to about a job loss, but the sooner you figure out a pathway to creating something new for yourself, the better. ~ Leisa Peterson
It's About Life, Not Just Money
The Mindful Millionaire isn't a "money book" explaining different budgeting methods or investment strategies in detail.
But reading the book and working through Leisa's 8-step IPROSPER® process will change what prosperity looks like in your life, and transform your relationship with money.
The book is broken up into three parts:
A New Language for Personal Finance
The IPROSPER® Process
The Guide for Mindful Millionaires
Without giving away too much in this book review, I'll share a bit about what I learned from reading Leisa's book.
Part 1 – A New Language for Personal Finance
Leisa starts The Mindful Millionaire by sharing some very personal stories which helped me connect to her mission.
Her comments about totally focusing on her financial health at the expense of her emotional well-being may ring true for plenty of readers.
Leisa experienced some tragic events leading her to dive deep into her relationship with money. After facing her "money story" – she eventually made major decisions that changed and improved her life.
You can't change your past… but you can choose a different future.
Leisa helps you unravel your money fears, define prosperity for yourself, and climb "The Prosperity Ladder" she's developed.
She also explains the importance of each rung of this ladder and how it impacts your ability to allow money to become a tool – rather than controlling your life.
Part 2 – The IPROSPER® Process
This is a very in-depth 8-step process and Leisa explains different ways to approach it.
She also sets you up for success by providing "rules for the road" to guide you through the IPROSPER journey.
The letters of IPROSPER stand for:
Intention
Pattern
Reclaim Your Feelings
Opportunity
Story
Permission
Evidence
Reinvent Your Life.
Each step includes a detailed explanation of its purpose.
Leisa includes stories from a variety of people to engage readers and help them connect with the content. She bullets key points and includes visuals and exercises to help you work through each step.
Mindful Moments of Reflection and Mindful Moments of Action help you internalize understandings and make changes in your life.
I was very impressed with the level of detail in each step of the process Leisa developed. The value she provides in these chapters is the equivalent of a college-level course (or more)!
Keep in mind that IPROSPER is a lengthy process. While you can read through it, working through each step takes time, energy, and a lot of reflection.
Part 3 – The Guide for Mindful Millionaires
In the final part of the book, Leisa explains what your prosperity looks like in action and how it impacts your life.
This includes:
less financial stress and anxiety
improved resilience
less criticizing of yourself and judging of others, and
learning to respond more and react less
You've awakened a deeper understanding about what it means to be living fully, freely, and joyfully.
Leisa reminds us, we won't have instant success.
But if you're ready to apply yourself, let go of beliefs holding you back, and change your habits – you can change your life.
Book Review Final Thoughts
You are so much more than your money.
If you're curious about your relationship with money and how it impacts your life (and future) – The Mindful Millionaire is a well-written, in-depth book to help you understand and address your money story, money fears, and limiting beliefs.
It's not a "quick and easy guide." You need to commit to setting aside time to do what Leisa suggests if you want to make lasting change and see results.
But when you buy Leisa's book, you'll also have free access to additional tools, money stories, worksheets, resources, questions to ask advisors, and even meditations to help you through the process.
Next: 11 Ways to Increase Self Confidence
Book Review by Vicki, co-founder of Women Who Money