What is a Class-Action Lawsuit? [Should I join one?]
(This page may contain affiliate links and we may earn fees from qualifying purchases at no additional cost to you. See our Disclosure for more info.)
When people receive notices identifying them as a class member in a class-action lawsuit, they might not fully understand what that means.
These types of notices generally include basic information about the litigation and provide you with a choice to opt-out.
When you're trying to decide whether to join or file a class-action lawsuit, it's a good idea to understand the advantages and disadvantages of these types of cases.
What is a Class-action Lawsuit?
A class-action lawsuit is brought by one or several plaintiffs with the help of legal counsel on behalf of a class for which the members share similar injuries.
These lawsuits are filed against defendants who've caused shared harms because of their actions or failures to act.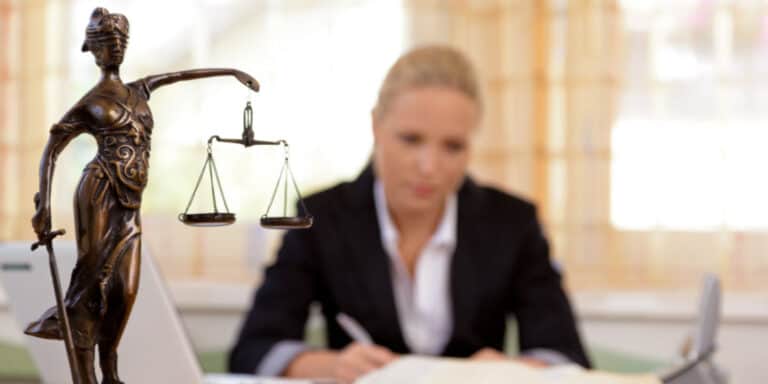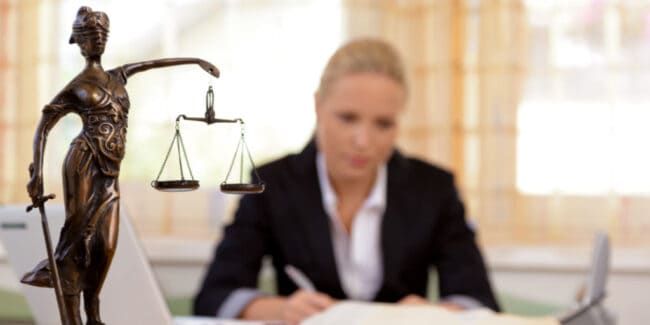 One or more lead plaintiffs, also known as class representatives, represent the class members collectively. The legal claim of the lead plaintiffs should reflect all of the class members' claims.
The lead plaintiffs and their law firms or attorneys make legal decisions for the entire class.
To make a class-action lawsuit worthwhile, many people who've suffered similar harms because of the defendants' actions should join together instead of filing many different individual lawsuits.
Types of Class Actions
Plaintiffs typically file class-action suits in cases involving labor law violations, false advertising, a defective product, dangerous drugs, and other issues affecting many people in similar ways.
The primary types of class actions include violations of:
The American Disabilities Act
Antitrust
Consumer Fraud
Consumer Rights/Privacy
Employment Rights
Environmental Disasters
Securities Fraud
Some class-action lawsuits have helped to change the lives of people in positive ways.
For example, the Brown v. Board of Education decision led to desegregation and an acceleration in the civil rights drive. Other case examples include the Takata airbag class-action lawsuit, opioid class-action suits, and numerous others.
Benefits of class-action suits
It can probably go without saying that class action lawyers usually benefit greatly, but plaintiffs can be rewarded too. Participating in a class-action lawsuit can offer several benefits when many people suffer injury or harm due to a defendant's actions. 
When hundreds or thousands of plaintiffs join together to file a lawsuit against a company, it helps strengthen the claims because of the sheer number of class members.
Typically, these cases are filed against large corporations with plenty of resources to defend against claims.
The cost of litigation can be high. Individual claimants might not have the resources needed to pursue a single lawsuit independently because of the unequal power between the individual plaintiffs and the large corporate defendants.
Yet, when groups of people have suffered similar harms because of a large company's actions, they can file a class-action claim as a group and have a greater opportunity to seek justice.
When many individuals have small claims because of a defendant's same actions, litigation for the class's benefit might be more worthwhile.
For example, suppose a company routinely has misclassified non-exempt employees as exempt workers to avoid paying overtime compensation.
In that case, an individual's claim might only be worth a few thousand dollars, making it difficult to litigate against a large employer.
However, if hundreds of employees have been affected, filing a class-action lawsuit might offer all affected workers a way to recover hundreds of thousands of dollars or more in compensation and hold the company accountable for its actions.
Pros and cons of joining a class-action suit
There are several advantages and disadvantages of joining a class-action lawsuit. We'll begin by considering the benefits.
Pros of joining
When a class joins together to pursue a class-action case, litigation costs are divided among all class members. This makes the per capita cost significantly lower since the class members might number in the hundreds or thousands.
Joining a class-action lawsuit also offers you a way to pursue relief for a smaller claim amount.
When your claim has little value, it might not make sense to pursue an individual action. However, joining a class-action lawsuit could be a good alternative.
Class-action lawsuits are heard by single courts, making them much more efficient from a litigation perspective.
Because of the large number of plaintiffs and vast amounts of money that might be involved, defendants are more likely to agree to settle class-action claims rather than risk their chances at trial.
Since there will be a single settlement, all of the class-action plaintiffs receive compensation simultaneously.
Class-action settlement claims are agreed to collectively before being divided between the class members in proportionate shares.
By contrast, if many individuals file lawsuits, the earliest filers might receive more significant amounts of compensation, while late-filers might receive less because of the defendant's reduced ability to pay.
Cons of joining
With the filing of a class-action lawsuit, individual class members have little control over the decision-making.
The lead plaintiffs make decisions for the class as a whole, including whether to agree to settle. Other class members who aren't the lead plaintiffs will not have a say in settling or continuing litigating.
When you desire a different remedy than the kind of settlement the lead plaintiffs seek, filing an individual lawsuit might be a better choice.
Typically, settlements in class-action cases include monetary compensation, rebates, future services agreements, and other remedies,
If a class-action case is unsuccessful, the individual class members will not have other avenues to pursue compensation.
When you join a class-action lawsuit, you lose the right to bring an individual case against the same defendant for the same problem.
How do you learn about class-action cases?
When a purported class-action lawsuit is filed, the court will determine whether it qualifies.
When they grant the class-action status, the plaintiffs, the defendant, and the court will be responsible for identifying the class members. They must then make a reasonable effort to notify all potential class members about the legal action.
Typically, individual class members are sent notices in the mail or email about the class-action lawsuit and their identification as a class member.
If you receive a class action notice, it will include instructions about how to join or opt out.
In some cases, individuals who should have been notified about a consumer class action lawsuit are overlooked.
If you do not receive a class notice of your membership status but see an advertisement about the legal action, search online to find contact information to learn how to join.
Why would you opt-out of a class-action lawsuit?
When a case is valued, they calculate the damages amounts and class-action litigation costs.
Since the damages will be divided among all of the class members after subtracting the legal fees, the value of financial harm you endured might not be enough to cover your losses.
You might also want to opt out of a class-action lawsuit if your interests or situation significantly differ from those of the other class members.
For example, suppose a class-action lawsuit is filed because of a defective vehicle part that caused small fires and minor property damage for most of the class members.
It would make sense for you not to join the action if, instead, the auto part on your vehicle caused significant fire and injuries.
Finally, if you disagree with the legal strategy being pursued by the lead attorneys and plaintiffs, remaining in the action might not be the right choice for you.
When you want to have some say in the case and some control over the decisions, opting out might be the better choice. In that case, you could file a separate lawsuit.
Closing Thoughts
Joining or filing a class-action lawsuit can offer multiple advantages when a defendant's actions cause similar injuries to a large number of people. However, before you decide to join as a class member, consider all the pros and cons first.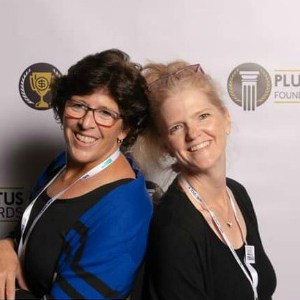 Amy and Vicki are the coauthors of Estate Planning 101, From Avoiding Probate and Assessing Assets to Establishing Directives and Understanding Taxes, Your Essential Primer to Estate Planning, from Adams Media.