Every Woman Should Know Her Options [Book Review]
(This page may contain affiliate links and we may earn fees from qualifying purchases at no additional cost to you. See our Disclosure for more info.)
As someone who believes in lifelong learning, I know I can always find new takeaways when I read a book – especially a book about investing.
I also know I struggle to learn from books written with difficult to understand terms and those that make assumptions about your prior knowledge on a topic.
When I want to read for information, I need to connect with the text.
Article written by Vicki, Co-Founder of Women Who Money
One reason I picked up Every Woman Should Know Her Options: Invest Your Way To Financial Empowerment was because of the reviews mentioning Laurie Itkin's style of writing.
I read how Laurie explained complex investing strategies through stories and metaphors. Her personal examples of ways to succeed with investing while mitigating risk really interested me.
I'm happy to report Laurie's book didn't let me down.
About Laurie Itkin
Named as one of the top 100 most influential financial advisors in the country by Investopedia, Laurie is a financial advisor, wealth manager, and certified divorce financial analyst (CDFA).
Laurie provides divorce-related financial planning through her own financial consulting company, The Options Lady.
She is frequently asked to appear on television, radio, and podcasts as an expert on investing and personal finance.
One of Laurie's most important talents is being able to engage people with humor and make the language of investing easier to understand and use.
My Interest In The Book
My interest piqued right away when I read about Laurie taking $1600 as a 24-year-old and investing it in her future – especially learning about the financial challenges her mother faced.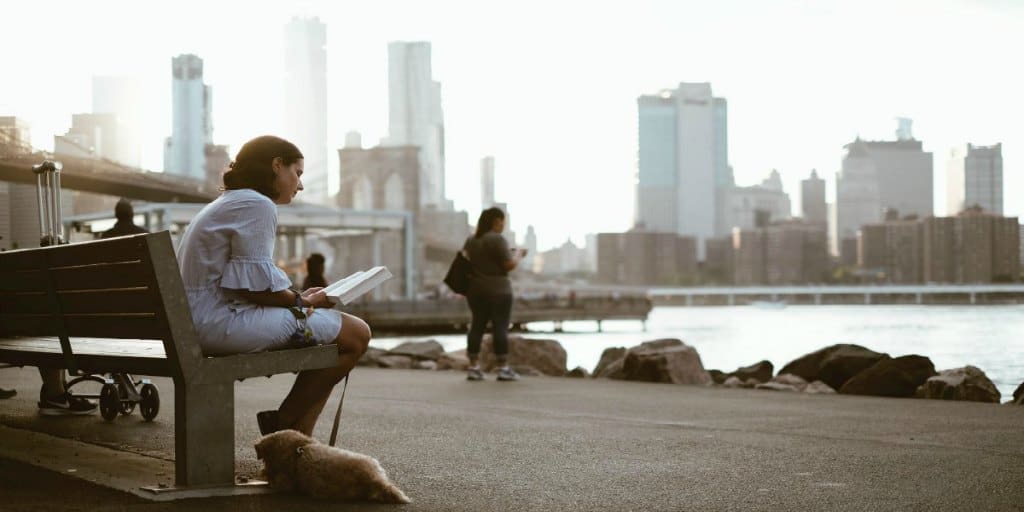 Anyone who builds a million dollar portfolio before the age of 40 has something to teach me. When I think back to age 24, I probably would have spent that $1600 on a vacation or on new furniture for the house I had bought. I wasn't thinking about investing in my future much at that age.
My investment strategy when I got my first job was following the advice of a high-fee financial planner. While I did invest more than many young adults, I also paid much higher fees than I should have because I didn't know any better.
I wasn't empowered to learn about investing, so I just did what I thought I was supposed to do.
Every Woman Should Know Her Options addresses the challenges women face (it's also a great book for men too.) Even if you use a financial planner, it will help you understand your investments better, and you'll be able to see how you could try investing on your own.
A Peek Inside The Book
Here are just a few of the chapter titles to give you a sense of the topics covered and Laurie's writing style:
How I Became A Millionaire Before I Turned 40
What You Learned In 8th Grade Math Really Matters
Even Grandmas Trade Options
Ladies, This Is Our Time
I was more intrigued because I didn't even know what trading options meant – and Laurie was suggesting that Grandmas do it.
Laurie's book is a primer on options trading and using conservative option strategies to address and reduce investing risk. I now have some idea what "covered calls" and "put options" are as part of an investing strategy. The metaphors and simple language Laurie uses help explain them so well!
Understanding Your Options
Whether you are new to investing or you have some experience, Laurie's book helps demonstrate why you want to consider options strategies as part of your investment portfolio.
Laurie will motivate you to take action because you won't be intimidated any longer. She makes the information accessible and shows you how even with very little money, you should start your investing journey, so your hard-earned dollars have time to grow.
There is no doubt Laurie is genuinely concerned about others and wants to do everything she can to help. She is a champion for women taking control of their money, and that is also our mission here at Women Who Money.
Laurie also provides some other resources for readers to learn even more about investing. I definitely felt like she was teaching me through her words – not selling me on "her way" of doing things.
You'll be able to read through Laurie's book in a day or two, and then you can make decisions about what is best for you in terms of investing strategies.
Check out Laurie's book on Amazon and do the look inside and the "surprise me" to see how many stories she incorporates as she teaches you about investing. If you want a book to connect with on a topic many find challenging, I think you'll not only learn from it – but enjoy it too!
Review written by Vicki
Additional reviews here