Republic Wireless Review: Save money with good service
(This page may contain affiliate links and we may earn fees from qualifying purchases at no additional cost to you. See our Disclosure for more info.)
The Women Who Money Team and their family members use a variety of cell phone carriers. We've researched and used MVNO's (Mobile Virtual Network Operators) and some of us still contract with the "Big 4" services (Verizon, AT&T, T-Mobile, and Sprint.)
If there is a cell phone carrier you'd like us to review, please contact us or leave a note in the comments. We'd be happy to answer any questions you have!
Today's Republic Wireless review comes from Vicki, co-founder of Women Who Money and founder of Make Smarter Decisions. Her family currently has six phones. Four phones on Total Wireless and one Republic Wireless phone.
*Note to iPhone Users: This review isn't for you if you must have an iPhone because they are not supported on Republic Wireless. But if you have children who will need cell service, I suggest you read on. Setting your teen up with Republic Wireless (RW) may save you a lot of money as they take on the responsibility of carrying a cell phone and managing data limitations.
How Does Republic Wireless Work?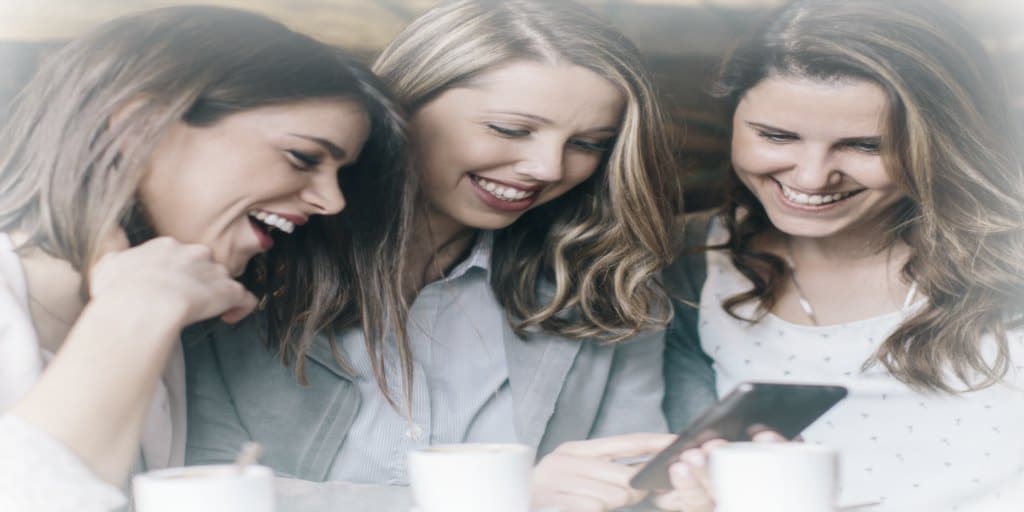 As explained in my Total Wireless review, I opted for a low-cost cell phone service right after I found out they existed in 2012. What was the first carrier I tried? Republic Wireless.
RW uses hybrid calling – calls, texts, and Internet over Wi-Fi when available and cellular service when out of Wi-Fi range.
The offloading of users to Wi-Fi allows Republic to offer very low rates because of how much they save on cellular service.
Customers don't really know the difference though! Calls are routed to Wi-Fi whenever possible and aren't dropped because they are switched to cellular through patented "Adaptive Coverage" technology.
Another great feature? "Bonded Calling" which detects when your Wi-Fi signal is weak and bonds both cell and Wi-Fi networks together to produce the best voice quality possible.
Cellular service is provided by Sprint (with Verizon/text voice roaming) or T-Mobile (with AT&T voice/text roaming) depending on coverage maps for your area.
RW doesn't require any kind of contract and they offer a 14-day money-back guarantee.
The Phones You Can Use
You can't use iPhones on RW but a variety of Android smartphones can be used.
If you purchase a phone through RW, it comes unlocked with an RW SIM card. Since it is unlocked, you can take the phone with you if you decide RW isn't the right fit.
You can also bring your own phone (BYOP) to Republic Wireless. You'll need to check your coverage, make sure your phone is an approved model, and buy a $5 Republic Wireless SIM card.
After installing the RW app and SIM card, choose the service plan you want and start using your phone.
The Plans You Can Choose
All RW plans offer unlimited talk and text. You can choose a plan with no data (and just use Wifi) for $15 a month. Their new My Choice 4.0 plans then increase by $5/month for each GB of cellular data.
This helps you control your costs while meeting your needs. I like that it's straightforward and flexible. The RW app is also terrific! It allows you to track data and alerts you when you are running low.
$20 Unlimited Talk, Text, and WiFi Data + 1GB of Cell Data
$25 Unlimited Talk, Text, and WiFi Data + 2GB of Cell Data
$30 Unlimited Talk, Text, and WiFi Data + 3GB of Cell Data
$35 Unlimited Talk, Text, and WiFi Data + 4GB of Cell Data
$40 Unlimited Talk, Text, and WiFi Data + 5GB of Cell Data
Another bonus? You can switch plans whenever you want, and purchase extra data for $5/GB whenever you need it.
Shop Now And Control Your Data and Cost. Pay For Only The Data You Need!
Other Important Republic Wireless Details
The choice of phones and plans is important but there are other things to consider.
Here is a list of key features and concerns people have when they research changing cell phone carriers.
Customer Service
Remember – hiring people costs money and to keep your cell service price low, they have to limit something.
Customer service was an area of concern for me when I was first a Republic Wireless customer in 2012. There are no Republic Wireless stores and no phone numbers to call for support. You had to rely on help tickets and the RW community forum.
RW still has email help tickets and a very strong community you can message for support. We have used both and quickly got answers to our questions.
But the best feature they have added is a live chat, available from 9 a.m. to 9 p.m. E.T. Even though we've only used it once, this definitely made me feel more comfortable about being able to get support if I needed it.
Family Plan
There are no family plans or discounts on RW because the cost is already so low. This allows each person to choose what best meets their needs and eliminates having to share data or change plans if someone leaves the group.
International Coverage
International cell service is not available through RW but you can call or text over Wi-Fi from anywhere in the world to the United States. You can also call to and from Canada with no charge.
Many people on the new My Choice plans get a local SIM card wherever they are traveling, that is compatible with their phone (while still maintaining RW service for when they return.)
Tethering/Hotspot
All of the new My Choice plans allow tethering. This means you can make your phone a portable Wi-Fi hotspot so you can share data when connecting other devices such as tablets and laptops.
Overall Thoughts on Republic Wireless
If you enjoy using Android phones and are looking for a cell phone service with no hidden fees and a great deal of flexibility, you should check out Republic Wireless.
As long as Sprint and T-Mobile coverage is strong where you live and work – you should be happy. And remember, a lot of the time you spend using your phone will be on Wi-Fi anyway.
For my business phone with one line of service and unlimited talk, text, and 1 GB of data we pay $24.59 a month ($20 for the plan and $4.59 in taxes in New York.)
We think it's an excellent value and feel a level of security because we have two different cell service providers (RW and Total Wireless) – in case there is ever an issue with one company.