The $1K Investor: Guide to start investing [Book Review]
(This page may contain affiliate links and we may earn fees from qualifying purchases at no additional cost to you. See our Disclosure for more info.)
You know it's important to save for your future, but it's definitely a challenge.
As you're building the foundation of your financial house, getting your emergency fund in place is a great main focus.
Having money in the bank protects you from having to take on debt when the unexpected happens.
After you have money set aside to protect yourself, it's time to think about your future.
While it might be easier to just keep adding money to your savings account, remember, easier isn't always better.
To grow your net worth, prepare for retirement, and fight the effects of inflation, you really need to consider investing. But it's also easier said than done.
Some of the reasons people put off investing are they:
Believe there's time to invest later
Worry about losing money in a market downturn
Feel like they're losing control of their money
Are scared – not knowing how to do invest or what to invest in
Think they don't have enough money to start investing
Those are just a few of the issues Debbie Sassen addresses in her new book, The $1K Investor.
What You'll Learn In the $1K Investor
Here's the short version – Debbie would tell her younger self:
Investing is easier than it seems
You can manage risk
You can be as involved (or not) as you want to be
You can learn how to invest and what to invest in
You don't need a lot of money to start
In the introduction to the book, Debbie shares that she was a high-powered investment banker for 23 years. But you won't be intimidated by all her knowledge. You can trust that Debbie knows investing but she also shares plenty of mistakes she made with her personal finances.
The $1K Investor has three parts:
What you need to know to start investing
A step-by-step process to make your first investments
Myths about investing, mistakes to avoid, and next steps with investing
In part one, Debbie meets you "where you are" in terms of investing and teaches you what you need to know.
Her goal is to reduce your stress and boost your confidence before you make your first investment. She explains that your history with money matters and that everyone makes mistakes – even though you probably won't hear about them.
When defining investing terms, Debbie uses simple language and examples you can easily relate to. She blends the emotional part of money in with the practical steps required to build wealth.
Debbie includes action steps at the end of each chapter to help you make progress toward your goals. She also offers readers free downloadable worksheets on her website.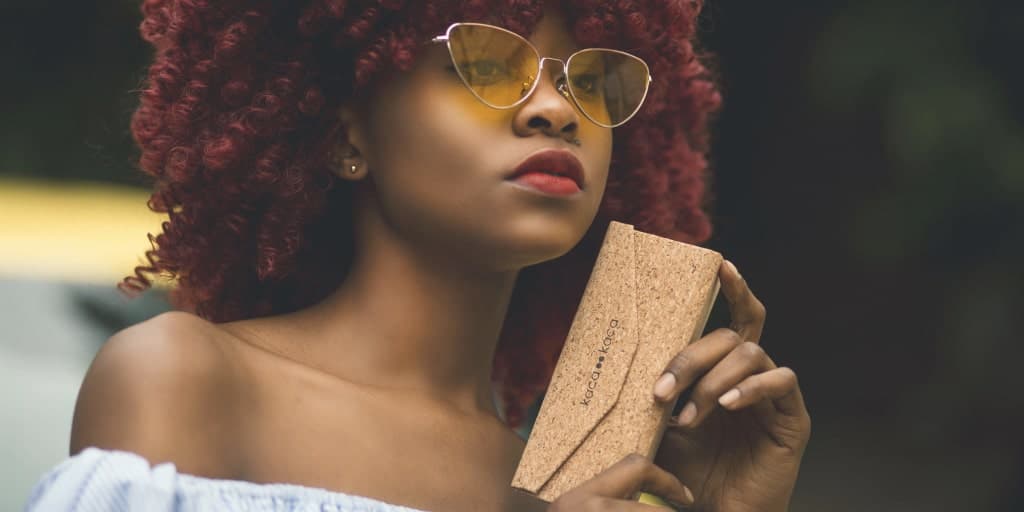 Part two walks you through how to make your first investment – from setting goals, learning to manage risk, diversifying your portfolio, to understanding how fees impact returns.
Even though Debbie explains what you need to start, she also offers her thoughts on how to choose help with investing if you need it.
The final part of The $1K Investor reminds readers they need to take an active interest in their finances. Debbie also circles back and talks more about what keeps people from investing in the first place and addresses some common myths.
Debbie explains why waiting to start, "putting your eggs in one basket", and not being tax-smart are big mistakes when it comes to investing. And she explains all of it in a way you can understand – even brand new investors.
What I Enjoyed About the $1K Investor
The $1K Investor isn't intimidating at all. It is 142 pages with plenty of white space, bold print for emphasis, and bulleted points with key information. And as mentioned above, each chapter has clearly written action steps to help you shift from learning to doing.
While the book is written to women from Debbie's personal experiences, the information is certainly appropriate for anyone wanting to start investing.
Debbie shares the crisis that got her family focusing on their finances and she also talks about how taking control of your finances can change your family's "financial tree".
This is a book I wish I had when I started investing because I was also a nervous new investor.
I was afraid I'd lose money, I wasn't really sure how to invest or what to invest in, and I didn't trust who I was talking to about my investments. I also didn't know about the magic of compound interest and why starting early is so important!
The $1K investor is the book I'm giving to my daughter who just graduated from college.
She doesn't have $1K to invest yet, but she can start with just a few hundred dollars. I'm excited to give her this book because it has all she needs to get started with investing.
More about the Book's Author: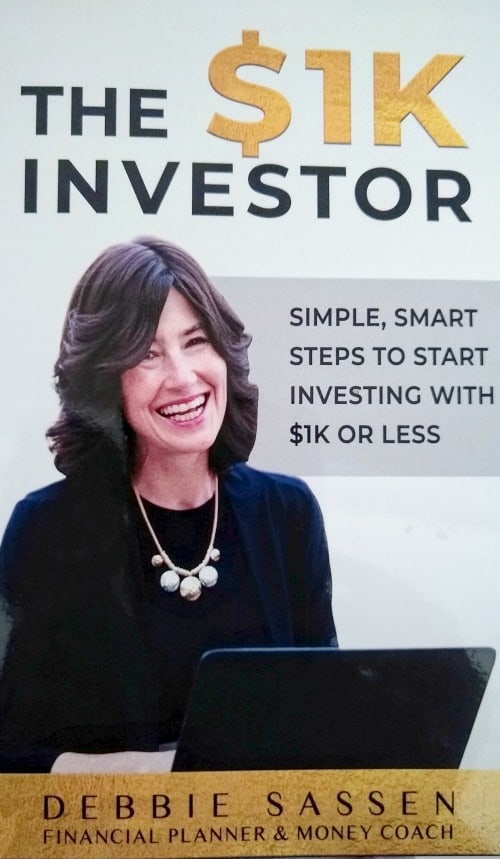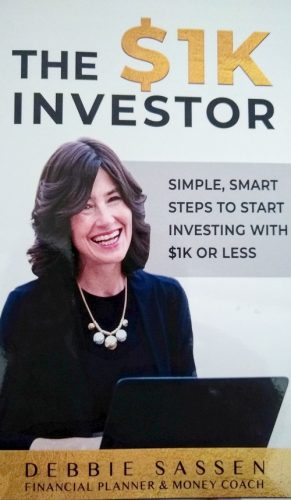 Debbie Sassen is a Financial Planner and Coach, and founder of the online money course Smart Women Build Wealth.
She provides money coaching and financial planning to individuals, couples, and small businesses worldwide.
For over twenty years she was a financial analyst, economist and portfolio manager with firms such as Goldman Sachs and the Bank of Israel.
This book review was written by Vicki, co-founder of Women Who Money and Women's Money Talk, and founder of Make Smarter Decisions.