Buy Now, Pay Later (BNPL) How it Works
(This page may contain affiliate links and we may earn fees from qualifying purchases at no additional cost to you. See our Disclosure for more info.)
Buy now, pay later (BNPL) services are rising in popularity with consumers. Services such as Sezzle, Afterpay, and Klarna let shoppers break up their payments into interest-free installments and take their purchases home the same day.
With so many consumers opting in and many services to choose from, it seems like BNPL services might be a good way to pay.
Point-of-sale installment loans appear to be a no-brainer for shoppers on a budget. But it's essential to understand how these products work.
While these programs offer attractive benefits, they aren't the right fit for many shoppers.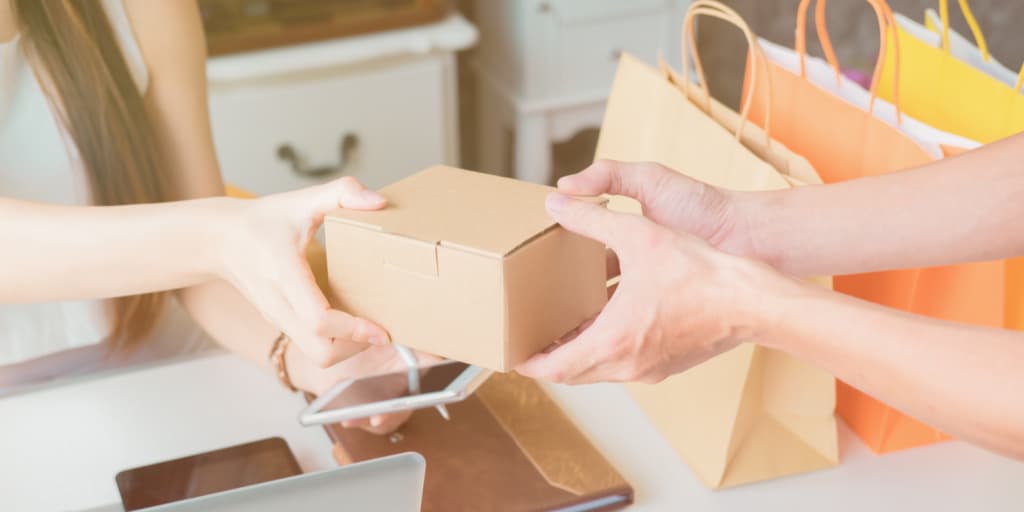 The Rise of BNPL Services
Short-term financing like BNPL services have been around for a while, but they soared in popularity during the pandemic. Top BNPL apps have seen a 186% increase in monthly active users since the start of the Covid-19 pandemic.
Users like the BNPL business model, similar to traditional store layaway models with one significant difference. Buyers don't have to wait to get their merchandise.
Here are some of the top BNPL services:
Affirm
Sezzle
Afterpay
Splitit
Perpay
PayPal Pay in 4
Klarna
Some popular credit card issuers, such as Citi, are also jumping into the BNPL space.
How BNPL Works
BNPL services work online and in-store. If the store offers a BNPL option, you'll usually see it advertised on the product's information page. Companies want customers to know right away they can get what they want without paying for it all upfront today.
When consumers have this information on a product page instead of at checkout, they're more likely to put items in their cart.
When you go to checkout, you'll sign up for the BNPL service unless you're already approved to use the platform supported by the store you're shopping at.
During the initial sign-up process to use a BNPL service like Sezzle or Afterpay, you'll go through the sign-up process and be redirected back to the store to complete the checkout purchase.
Popular BNPL services break up payments into four equal installments.
The first installment is due when you make your purchase. The remaining payments are deducted from your debit card, credit card, or checking/savings account every two weeks from the purchase date until paid in full. 
The number, size, and frequency of installment payments can vary based on the service you're using and the amount of your purchase.
Follow the app instructions if you're shopping in brick and mortar stores and want to use a BNPL service. You'll likely have to download the app and set up your payment method in the app's wallet when you make an in-store purchase.
Store employees aren't always familiar with how the process works, so you'll need to contact the BNPL service directly if you have problems.
Do They Check Credit?
A soft credit check occurs when applying for many BNPL services, and these inquiries shouldn't impact your credit score.
Some BNPL services use a hard credit inquiry to determine eligibility for financing. Others only do a hard pull if you choose a particular financing option offered by the service.
Hard credit checks can negatively impact your credit score, so it's important to know how the service uses them.
BNPL may be a great alternative to traditional financing for small dollar purchases for people with credit challenges.
There are reports some services don't require a minimum credit score, and even those that do may still offer installment payment options to those with "fair" or higher FICO scores (generally 600 and higher).
Just keep in mind that if you choose BNPL for your purchase, you must make payments, or there will be consequences.
When you don't make payments on time or default on your payments, the service will report this information to at least one credit bureau and possibly send your account to a debt collector. This will lower your credit score and remain on your credit report for up to seven years.
Related reading: How to Get Your Credit Score for Free
Who Uses BNPL Services?
Although many BNPL services target millennials and Gen Z consumers, a 2021 survey by The Ascent (a service of The Motley Fool) found almost 56% of respondents used a BNPL service when shopping – up from just under 38% in 2020.
The most considerable growth in users during that time was 18-24-year-olds (62%) and shoppers 55 and up (98%). But across the board, each age range surveyed showed 20% or higher usage increases in BNPL services.
How Much Can I Spend?
When first starting with a BNPL service, your buying power is limited and calculated according to the company's algorithm. Some buyers might have an initial buying limit of $500, while others can only spend $100.
However, as you make more purchases with a platform and make on-time payments, your buying power increases. It pays to avoid platform jumping.
For example, if you use Afterpay regularly, you'll have more buying power than if you use Klarna for one purchase, Sezzle for another, and Affirm for yet another.
Determining if BNPL is Right for You
BNPL services seem like a good deal, but before you use a service, consider the following:
Financing flexibility: BNPL services allow nearly anyone to buy what they need (or want) right now with minimal money upfront.
However, the BNPL service isn't a credit card you'd obtain from a traditional financial institution offering more extended payment options.
With a credit card, you can spread your payments out as long as you need to by making the minimum payment each month to your credit card provider. Yes, you may pay more in interest, but you have payment flexibility if you need it.
A BNPL service usually requires four equal installments with little wiggle room. Most allow you to reschedule a payment, but you're expected to pay off the balance quickly.
Let's say you make a $750 purchase. Are you willing to commit to $187 every other week for the next month or two?
Returns: Always read the fine print regarding returns when using a BNPL service. Just because you return an item doesn't mean you quit paying the BNPL service providers. It can take a week or two for the store to communicate with the BNPL service about your return.
You'll still need to make regular payments to the BNPL provider and wait for them, not the store, to reimburse your money.
Credit: As mentioned earlier, you don't necessarily need good credit (or any credit score) to use some BNPL services. Still, if you fail to pay your installments or make late payments, the BNPL service will report your payment history and delinquency to credit bureaus.
Buyers who decide to buy now and pay later should be cautious about purchasing more than they can afford using these services. Twenty-dollar payments every two weeks for several items add up quickly.
Related Reading: Build a High Credit Score and Keep It There
When to Use BNPL
If you want to skip using a credit card or other traditional credit options and make a purchase without impacting your credit score, a BNPL service may be the way to go.
You get an instant decision and decent buying power to get that new pair of jeans you need or even a kitchen table.
You generally aren't charged interest and, if you use these services responsibly, you can build your credit history.
When to Use a Credit Card
A credit card is always the better option for buyers who want to earn special discounts or cashback, points, or miles.
Credit card companies also generally offer consumers a higher credit limit and other protections that a BNPL service may not provide.
If you value lower minimum payments, you can't beat the flexibility of a credit card. Regardless, you need to have a plan to pay it off.
The Bottom Line
Point-of-sale installment loans are convenient and don't charge consumers outrageous fees. They're a legitimate payment method to get what you need with fewer out-of-pocket expenses up-front.
Buyers who use these short-term financing services responsibly enjoy flexible checkout options. Yet overspending or failure to make timely payments could cause others financial difficulties.
If you're interested in hopping on the buy-now-pay-later bandwagon, start with a small purchase, make payments on time, and see how BNPL works out for you. Just be sure you buy wisely.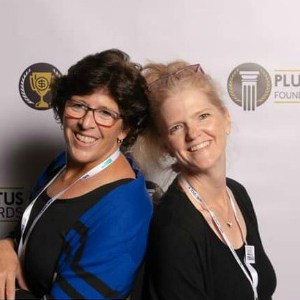 Amy and Vicki are the coauthors of Estate Planning 101, From Avoiding Probate and Assessing Assets to Establishing Directives and Understanding Taxes, Your Essential Primer to Estate Planning, from Adams Media.