Exceptional Personal Finance Podcasts, Hosted by Women
(This page may contain affiliate links and we may earn fees from qualifying purchases at no additional cost to you. See our Disclosure for more info.)
There are over 2 million active podcasts worldwide. While I have no idea how many center on personal finance, the number of choices feels overwhelming.
Time is a scarce resource, so how do you decide which ones are actually worth your investment?
The five personal finance podcasts featured below are consistently excellent. Each is educational, practical, and at times provocative.
The advice offered is thoughtful and well-researched, taking the listener beyond the usual, often shallow, personal finance bromides.
5 Fantastic Money Podcasts Worth a Listen
Presented in alphabetical order: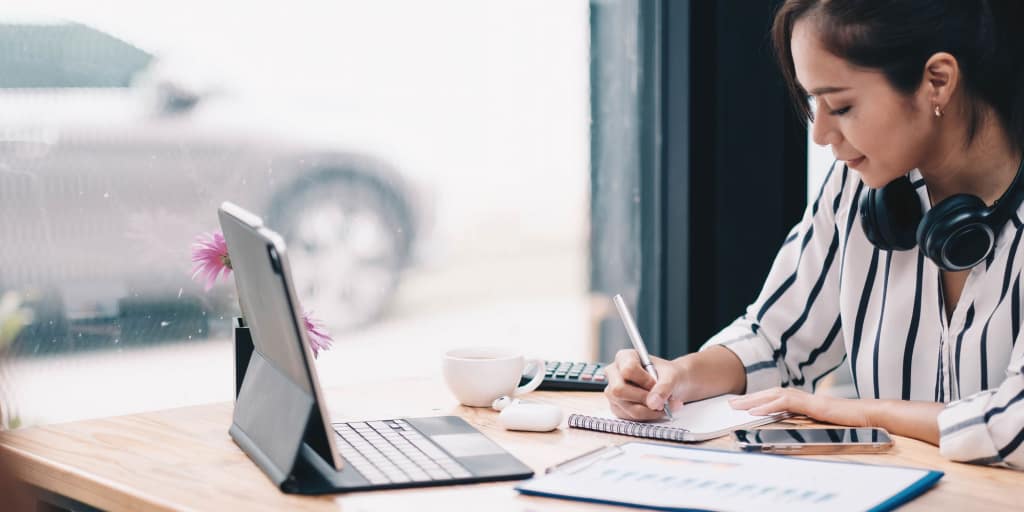 The introduction of each show — "You can afford Anything, but not everything" — sets the tone for this reliably interesting, thoughtful show.
Approaching 400 episodes, Afford Anything covers the waterfront of topics: investing, budgeting, retirement, and career.
Episodes vary between extended format interviews (such as the excellent Episode #383: "How to Talk Money with Confidence and Charisma") and responses to questions listeners submit.
What makes this a "must listen" podcast is that Pant probes the assumptions that underlay listener questions.
There's rarely if ever, a definite "Yes/No" answer to a listener question. Instead, you get an exploration of the options the question presents.
Pant is perhaps best known for her role in the FIRE (Financial Independence, Retire Early) community, with particular expertise in real estate investing.
If real estate investing interests you, this podcast is a requirement as she often devotes deep dive episodes to themed topics, such as the particulars of long-distance real estate investing.
Pant also offers a real estate investing course from time to time – Your First Rental Property. It will be open for enrollment again on June 21, 2022.
That said, quite refreshingly, she is not a proselytizer for real estate investing.
Unlike others in the personal finance space, she fully embraces the fact that there are multiple paths to wealth and that, for many, real estate is not a desire or appropriate.
Her viewpoint on the FIRE movement is similarly nonsectarian; this is not the show for tips on extreme frugal living in southeast Asia.
Rather, Pant emphasizes the diversity of the journey to financial independence and leaves the "retire early" part of the acronym for others.
Chatzky is one of the best known personal finance journalists and book authors. She has a long association with NBC's Today show and several other television venues.
As the name indicates, HerMoney centers squarely on the experience of women and finances. While that may sound like the show has a narrow focus, it most definitely does not.
Long format interviews with (mostly) women authors and business leaders range from larger societal-level issues (Episode #314 "A Feminist Takes on Money" with author Rebecca Walker) to more tactical, focused episodes, such as Episode #321 "Divorce and Your Money."
With over 300 episodes to choose from, the 30 to 40-minute-plus length of each show provides enough space for Chatzky to probe guests to speak to women's lived reality and not just platitudes.
And there's more: each episode concludes with "Mailbag", switching up the pace with a more typical short Q&A segment based on listener submissions.
Related: Women with Money by Jean Chatzky [Book Review]
Schlesinger is one of the more prominent celebrities in the personal finance space. In addition to this podcast, she appears on CBS Radio and is featured regularly on CBS's morning television news show.
The title of Schlesinger's 2019 book, "The Dumb Things Smart People Do with Their Money", gives you a pretty good idea of her classic New York, no-nonsense style.
This is the show for the person who says they don't have time to listen to personal finance podcasts.
The weekday show is short (usually just 15 minutes) and purely Q&A format, either a single call-in question from a listener or a rapid-fire race through assorted email questions.
Weekend episodes are a change of pace, featuring interviews with authors and business leaders on bigger picture topics such as managing life or career transitions and broad economic trends. (The May 21 and May 22, 2022 episodes, "Don't Bail on Bonds", are especially recommended.)
What really sets this show apart is that Schlesinger is a Certified Financial Planner® (as is the show's producer) and a former commodities trader.
Listening to Jill on Money, you will never have that cringing sensation one sometimes experiences when listening to other personal finance podcasts when the host opines on topics clearly outside their technical knowledge.
Her deep expertise and experience are evident as she tackles all manner of questions. With that said (and perhaps reflecting the stereotypical CBS demographic), the show is particularly strong on retirement planning questions.
Money Confidential is part of the Real Simple magazine family. O'Connell Rodriguez is a journalist and event speaker with a specific niche in exploring the role of ambition in women's lives.
Uniquely, Money Confidential takes on a single listener question and then uses the entire 30-minute(ish) episode to deep dive into the topic from multiple expert perspectives, in addition to O'Connell Rodriguez's highly empathetic take. This format allows for more in-depth, sophisticated conversations.
The show's vibe is professional colleagues meeting in a lounge of deeply upholstered chairs, sipping coffee as they share perspectives on the listener's problem. And yet, the result is consistently practical, actionable guidance.
Money Confidential covers a wide variety of topics but seems most at home with the concerns of a millennial-aged female demographic.
Excellent examples of this are recent episodes on striking a balance between saving for your future versus your children's future (Season 1, Episode 29) and first-time homeownership In today's hot real estate market (Season 2, Episode 9).
Editor's addition: Along with the four podcasts listed above, we also highly recommend Bobbi Rebell's Money Tips for Financial Grownups podcast, which we've reviewed here.
You can find other great women hosted shows on all things personal finance in our podcast directory.
Next: Build Your Financial House for a Secure Future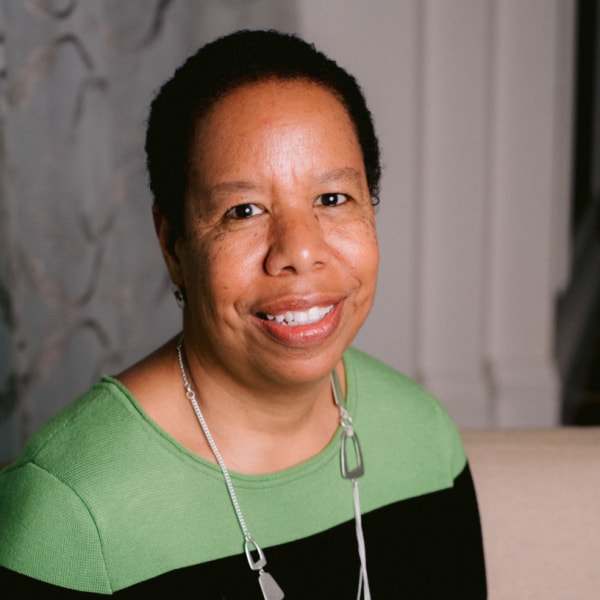 Article written by Lisa Whitley, AFC®, CRPC®.
Lisa enjoys having money conversations every day with people from all backgrounds. After a long career in international development, she brings a cross-cultural dynamic to her current work to help individuals and families achieve financial wellness.