The Financial Grownup Podcast: One Money Lesson at a Time
(This page may contain affiliate links and we may earn fees from qualifying purchases at no additional cost to you. See our Disclosure for more info.)
If you haven't tuned in to Bobbi Rebells' The Financial Grownup podcast, it's time to add it to your playlist!
Bobbi is a Certified Financial Planner and an award-winning TV anchor and journalist.
She's been a personal finance columnist at Thomson Reuters, a reporter for PBS, and a producer for CNN and CNBC.
Bobbi is also the author of the best-selling personal finance book, How To Be a Financial Grownup – Proven Advice From High Achievers on How To Live Your Dreams and Have Financial Freedom.
The foreword of her book was written by one of the nation's top life and business strategists, Tony Robbins.
Over 20 high-achieving financial role models share their money stories in the book including Kevin O'Leary, Cynthia Crowley, Jim Cramer, and Ivanka Trump.
Bobbi took important lessons from their stories and gave readers actionable advice to help them make smarter financial decisions.
Bobbi's newest book – Launching Financial Grownups – was released on March 22, 2022, to strong reviews.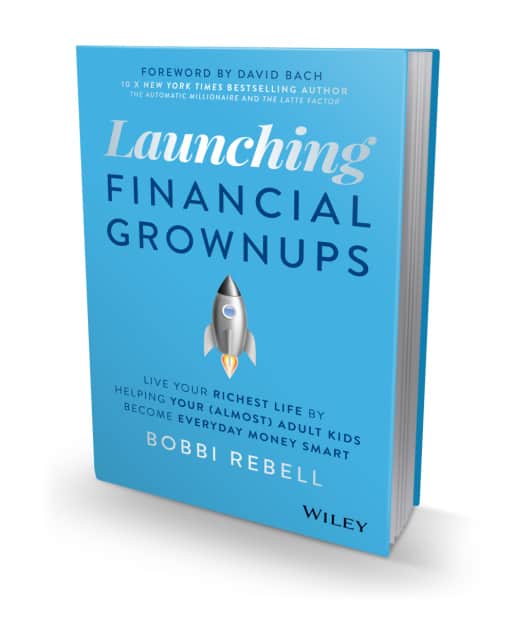 In this book, Bobbi provides a practical "launch plan" for parents that gives guidance on how to have important discussions about money with young adult children, so they begin to build a solid financial foundation.
A dedicated financial literacy advocate, Bobbi continues sharing important money lessons on her podcast.
The Financial Grownup Podcast
When it comes to learning money lessons from someone with years of industry experience, Bobbi Rebell is your teacher.
Her podcast features a variety of celebrities, authors, leaders, and amazing guests who have inspiring and important money stories to share.
Bobbi also does podcasts alone where she reviews books or shares Financial Grownup money lessons on specific topics.
Bobbi's podcasts are brief, with the majority being 10-20 minutes in length. Her focus is one money story, one money lesson, and how to apply the lesson in your life.
What we love about them is you can listen to them when you're making coffee in the morning, on your ride to work, or when you're on a treadmill at the YMCA.
Who's On the Financial Grownup Podcast
You can go to the Financial Grownup podcast website to see all of the people Bobbi has interviewed.
She's talked with Perez Hilton, Kerry Hannon, Tanja Hester, Leslie H. Tayne, Stephan Paternot, Tina Sharkey, and so many more.
Recent episodes include:
If you don't recognize those names, check out the podcast and the everyday money lessons they share with Bobbi's listeners!
Two older podcasts I enjoyed and the money lesson takeaways:
Sharon Epperson, CNBC's Senior Personal Finance Correspondent recently talked with Bobbi about money and medical emergencies.
A survivor of a brain aneurysm, Sharon shares the difficulties she faced in the hospital when receiving paperwork and being asked to make decisions with a brain injury.
She discussed the importance of having an emergency plan, a power of attorney, and completing other important legal documents – along with discussing important life and health decisions with your family.
Sharon discussed why it's crucial to have adequate, quality health insurance and the need for disability insurance.
Her one money lesson was about the importance of knowing where you stand financially and how to monitor your finances. I strongly urge you to give the 18-minute podcast a listen.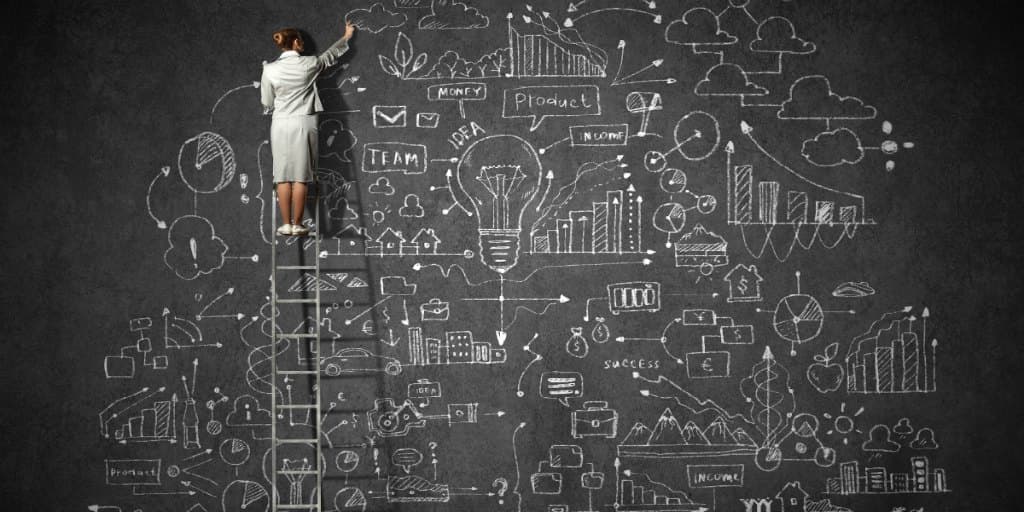 Leslie H. Tayne, Founder of the Tayne Law Group and Author of the book, Life & Debt, was interviewed by Bobbi and shared her take on debt and on ending an engagement over money issues.
Leslie takes a different approach to debt. She helps people understand why taking on debt can help you move forward in life. But she also talks about the importance of managing the debt you are embracing.
In discussing ending her engagement, Leslie shared that you shouldn't put yourself in the position where you have to micromanage someone else's inability to manage their own money.
Her advice on being brave and strong about dishonesty in a relationship (including financial dishonesty) is vital for anyone in love to hear.
Her one money lesson is saying thank you to debt that helped you achieve something. She believes having this mindset will help you learn to manage that debt better.
Short Interviews With Sound Advice
Looking to learn essential money lessons, but don't have a lot of time? Then give the Financial Grownup podcast a try!
You can be sure the people Bobbi interviews will share quality information. And she'll help you apply the money lesson discussed in your own life.
If you want to go more in-depth and learn from even more successful business people, entrepreneurs, and leaders in the financial community, consider reading Bobbi's book.
And if you're a parent of young adults, check out her newest book.
It'll take a lot of the guesswork out of what conversations you need to have and provide you with the information you need to help your child find success with their finances.
Bobbi is an expert with years of personal finance experience, and she'll help you become a Financial Grownup too!
Next:
Article written by Vicki, Co-Founder of Women Who Money