How Can Smart Technology Save Me Money on Insurance?
(This page may contain affiliate links and we may earn fees from qualifying purchases at no additional cost to you. See our Disclosure for more info.)
In the past decade, technology solutions helping consumers save money have expanded into numerous industries, including cars, homes, and health insurance.
Many Americans now demand tech-based ways to reduce costs, and they're willing to switch companies to get them.
As a response, insurance companies are offering more ways for customers to use technology and save money.
1. Car Technologies Providing Discounts and Savings
More than 80% of U.S. adults still own a car, despite a projected downward trend in car ownership.
Car insurance, which is legally required in just about every state, may range from less than $500 (for example, in North Dakota) to $1,450 in states such as New York.
Regardless of where you live, you're probably looking to save on car insurance wherever you can.
Most car insurance providers now offer safe-driving incentives that can ultimately lead to lower insurance rates.
Policyholders who enroll in these programs will typically get a GPS device to plug into the car's onboard diagnostics (OBD) port. The device records various driving habits, such as speed and miles traveled.
Nationwide's SmartRide program, for example, measures speed, miles traveled, hard braking, acceleration and night driving.
The insurer reviews these factors and may offer the policyholder a discount of up to 40% on their premiums.
Other companies use mobile apps that reward discounts if you avoid texting and driving and practice other safe driving habits.
Amazon's Alexa device can also help you save money.
Alexa-enabled OBD devices can provide car insurance quotes and tips and provide feedback on car problems.
The upfront cost may be high, but people who lack basic car care skills stand to save money.
2. Wearable Tech Can Reduce Health Insurance Costs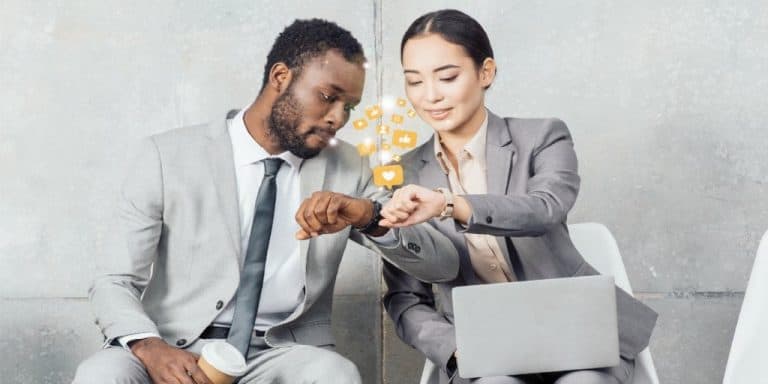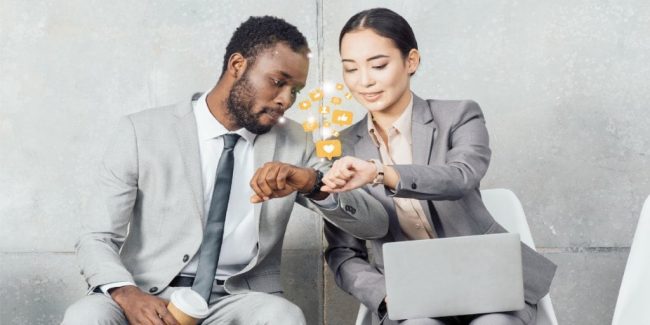 Incorporating wellness programs into health insurance is not a new concept, and specific federal laws even protect individuals from discrimination in these programs.
However, with the annual price of health care on the rise and people paying an average of $6,000 for mid-tiered coverage per year in places like Texas, you could be looking for ways to reduce costs.
The answer may come in the form of wearable health technology. The industry is expected to be worth more than $60 billion by 2023.
The popularity of these devices, and their health benefits when consumers use them, make them an attractive incentive for health insurance companies.
Many insurers now offer discounts for consumers who provide data-verified health goals through the Fitbit and Apple Watch.
These devices often integrate into existing wellness programs that have already been saving policyholders money for decades.
A good example of this is the partnership between Humana and Fitbit.
Policyholders who use specific Fitbit devices can reach their health goals while saving money on health insurance premiums.
3. Smart Home Tech for Home Insurance Savings
Several factors impact the cost of homeowner's insurance, including square footage, location and the contents inside the home.
Technology, such as home security kits to reduce the chances of burglary and home invasions, can help homeowners save on the costs of home insurance.
These kits often include security cameras and outdoor sensors for doors and windows. It's a boon for homeowners who live in or near high-crime areas.
Other technology solutions, such as smoke or moisture detectors, can also help homeowners save on insurance costs.
These devices can reduce the chances of water damage from broken pipes, for example.
Homeowners, and in some cases the insurance companies and emergency responders, can get immediate notifications when these sensors are triggered.
More cost-saving options will likely arise in coming years, and they may extend to areas beyond just cars, homes and health insurance.
As data becomes more readily available through the internet of things (IoT), more companies will find ways to analyze that data and gain insights into where consumers can save money by reducing common risks factors through technology.
Article written by:
Maxime Rieman Croll, an insurance expert and Product Manager at ValuePenguin. Educating and assisting shoppers about financial products is her focus and passion. She has been featured on Newsmax, ThriveGlobal and Forbes Business Development Council – reaching a variety of consumers to share her vast personal finance knowledge with.